With the 2020-21 Serie A season almost upon us, it's about time the SempreMilan writing staff put their money where their mouth is with some predictions.
You can see what picks everybody made for the upcoming season in general including top six, relegation and Capocannoniere winner here, but we thought it would be fun to do a Milan-specific piece too.
Without further ado, here is the list of picks that we can all point and laugh at in 10 months time…
Where will Milan finish in the league?
Oli: As things stand, 5th. I want to say top four really badly, but at the moment no signings have been made to improve the starting XI, as Tonali, Brahim Diaz and Tatarusanu are depth options. The hope is that the form from the end of last season continues though and that is enough, but none of the key issues like right-back, centre-back and even right wing have been addressed yet.
Fred: 4th. As we stand I'd probably say 6th since we did not get a new right-back, a back up centre-back or a new right winger but I have tremendous faith in Maldini and the management and believe they will make the right decisions in time to cover those positions. And if the team continues to play the way they have been since the restart, there is a possibility for a fourth place finish.
Anthony: Continuing on from my league predictions I have Milan 3rd.
Ahmed: I think we just miss out on 4th because I don't see enough production down our right hand side.
Ivan: With a few new signings expected, I see Milan wrapping up a top four finish by overtaking Atalanta, Lazio and Roma.
Maxi: Fourth.
Isak: I'll say fourth place, although I think we have a good enough team to finish higher than that. Obviously, a top-four finish is all we need for Champions League so I'll settle for that.
Madison: Third.
How far will the Rossoneri get in the Europa League?
Oli: Always very tough to call because Milan could draw a top team in the first knockout round, but I'll say the quarter-finals because the depth of the group has improved and Ibrahimovic has experience going deep into this tournament. It's also one route to securing Champions League football.
Fred: 2nd round. I can see Pioli's men get past group stages but I cannot imagine them keeping up with both the league and the Europa League so one of them will be sacrificed and the Europa League is my bet.
Anthony: I think there is a very real chance Milan win the whole thing but also a real chance we don't make it out of the qualifiers. All depends on Gareth Bale and Spurs.
Ahmed: We'll cruise through the group stage and probably beat the first team we meet in the knockouts, but I don't see us competing with the best teams in the competition or the teams dropping from the Champions League.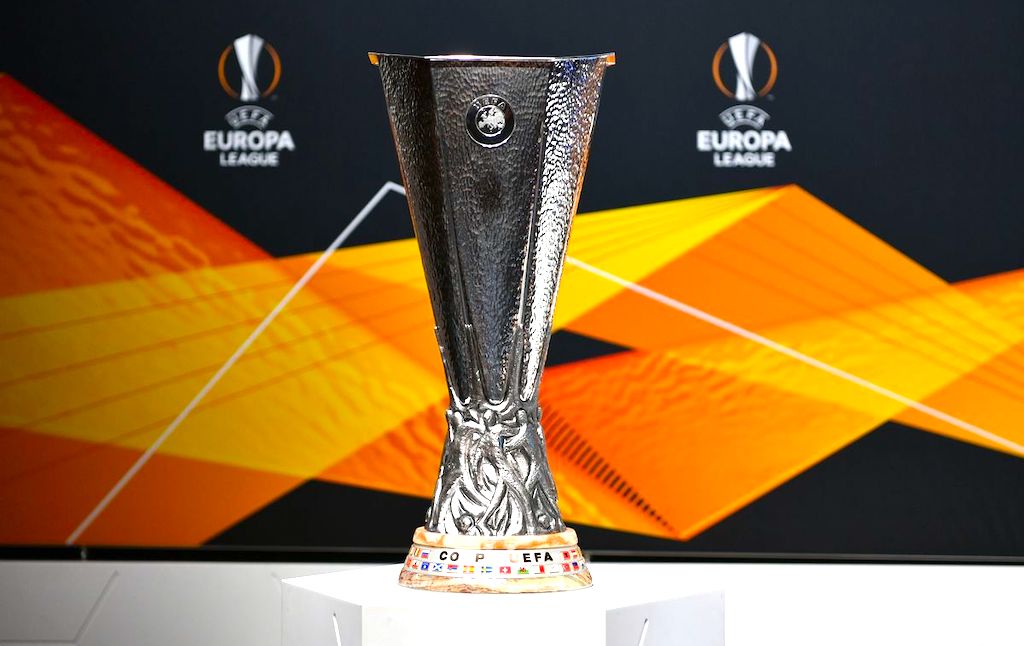 Ivan: Semis. Unless the likes of Chiesa and Milenkovic join us later on, there will probably be a few solid teams dropping from CL to Europa and Milan's focus should be top four.
Maxi: Semi-finals. I think Milan has the potential to go even further, but it will depend on who will go down from Champions League and what the draws will be. But I think semi-finals.
Isak: It's always hard to predict these tournaments, as a lot will depend on the draws of the group stage and the knockout phase. Milan should be able to get out of the group at least, perhaps the quarter-finals.
Madison: Semi-finals.
How far will they get in the Coppa Italia?
Oli: Milan have Inter and Juventus on their side of the bracket, and we know how things tend to go in the cup against the latter, so I'll say semi-finals.
Fred: I genuinely believe the Coppa Italia is Milan's best shot at a title this season and can definitely see them reaching the final and possibly winning it.
Anthony: Most likely semi-finals. We will run into either Inter or Juve so it is a tough one.
Ahmed: We're always in with a chance of a good cup run and I don't think this season will be any different. I can definitely see us getting to the final but for a prediction I'll just say semis.
Ivan: Same as above, Coppa Italia will not be a focus.
Maxi: Semis. We've landed some tough potential opponents, but I think we'll make it to the final four.
Isak: Our path in the competition is very tough, with Inter and Juventus on the same side, but I still think we can reach the semi-finals.
Madison: Win it all!
Who will be the top scorer?
Oli: Zlatan Ibrahimovic. He will start the vast majority of games barring injury or any other surprises, and he's the focal point of our attack. With 10 goals in the second half of last season, we can expect 20+ this season.
Fred: Rebic. He's Milan best scorer and has proven many times he had what it takes to score every single week. Last season he did not get a fair chance until later on, this time he will have the opportunity to shine from the start and I expect him to deliver.
Anthony: Zlatan Ibrahimovic.
Ahmed: Rebic will be our most consistent goalscorer in the team with Ibra resting at periods in the season no doubt.
Ivan: Zlatan seems hungry and in shape and with one goal already to his name I expect him to continue.
Maxi: Ibra. He's the focal point of the attack, showed his first six months that he still has what it takes and he takes penalties as well.
Isak: Zlatan Ibrahimovic is inevitably a very good candidate for this, but I'll say Ante Rebic. As we know, the Croatian was in red-hot form in the second half of last season.
Madison: Ante Rebic.
Who will have the most assists?
Oli: Ante Rebic. This might be a bit of a bold call given Calhanoglu's form towards the end of last season, but I just have a feeling Rebic will continue to build on an impressive 2020 especially with his future now resolved.
Fred: Calhanoglu. Hakan has been fantastic this year, his chemistry with Zlatan is undeniable and given the fact that he was already Milan's most creative player before his good run of form, it seems like a safe bet.
Anthony: Brahim Diaz.
Ahmed: Hakan is our best creative player and he'll continue that trend this season.
Ivan: Coming off a great season finale, Hakan will hopefully continue and be the top assist-maker this season.
Hakan Calhanoglu has both scored and provided an assist in four of his last seven games for #ACMilan across all competitions.

🎯🔴⚫

[Via @OptaPaolo] pic.twitter.com/eizgPXXHUq

— MilanData📊 (@acmilandata) September 17, 2020
Maxi: Calhanoglu. Hakan is finally being played in his rightful position at AM, and he's shown both during the second half of the 2019-20 season and the beginning of this season that he keeps delivering from that position.
Isak: Hakan Calhanoglu, I really don't think there's any other player that can challenge him on this front. He has been simply amazing this year and we saw that against Shamrock Rovers as well.
Madison: Calhanoglu.
Who will be the player of the season?
Oli: Franck Kessie. Again potentially another risky pick given the Ivorian will very rarely be a match winner, but by now we all know the importance of the double pivot and we have seen Kessie move from strength to strength in recent months. This could be the year where he is on top form throughout.
Fred: Zlatan Ibrahimovic. It is already a miracle for him to perform this well at 39 years of age, but the Swede will be trying to prove he is more than just a mascot or motivational speaker and I believe there is a big chance he delivers one of the best seasons of his career.
Anthony: It's always Gigio. He will come up big in clutch moments again and again and I believe those performances will win us plenty of points.
Ahmed: Calhanoglu as we really rely on him for everything and no one else in the squad can offer what he does.
Ivan: Calhanoglu. I can see him finally showing his qualities whilst playing a full season in his natural position.
Maxi: Donnarumma. I would love to say an outfield player, in that case Calhanoglu would be my choice, but Gigio keeps saving Milan in big moments and saves countless points each season.
Isak: I think the potential success will come down to a handful of players, not just one, but for the sake of the question I'll say Calhanoglu.
Madison: Ante Rebic.
Who will be the biggest flop?
Oli: Andrea Conti. Surprisingly this isn't a pick because he will play a lot and be rubbish, rather a prediction based on the fact Calabria will hold down the starting RB spot for the whole season and make Conti look like even more of a bad investment.
Fred: Rafael Leao. Although I would love to be wrong, Leao does not inspire a lot of confidence. He has a lot to prove this season, while his game has not exactly improved. Sometimes it feels like he cares more about flashy tricks than being effective and it is a big shame since he has an incredible amount of talent.
Anthony: Leao. He probably won't play much but that's because I believe he will struggle to overtake Rebic on the left side and with the rise of Colombo he won't get a look at striker anymore. Unfortunately this could be his final year at the club unless he turns it around.
Ahmed: Nobody!
Ivan: Castillejo. I feel like his work rate is not enough for a team fighting for top four and potentially Europa League.
Maxi: The people that comes to mind are Conti, Duarte, Musacchio. But they're flops already. So, out of the players that aren't deemed flops already I have to say Krunic. I don't think he'll provide much this season and given he at least had some good moments last season I have a hard time seeing him replicate that this season.
Isak: Rafael Leao. It's obviously very hard to tell and the youngster could very well surprise me, but I don't think he will get that much playing time.
Madison: Zlatan, everyone expects the most from him, and his age is going to catch up this season.
Who will be the biggest surprise/breakout star?
Oli: It's Rafael Leao's time to shine. Three competitions – if we reach the EL groups – would give him plenty of game time to find a rhythm and accelerate his development.
Fred: Lorenzo Colombo. The youngster has shown great signs during the preseason. I can totally see him surprise everyone by scoring a couple of crucial goals and having an impact on the team.
Anthony: Pierre Kalulu. Everyone seems to be sleeping on him thinking we need to sign another right-back, but I think that player is right here. During preseason he has looked an expert and in a month or two he will seize that starting spot.
Ahmed: Calabria will get back to his level two years ago and will be our starting RB without much issue.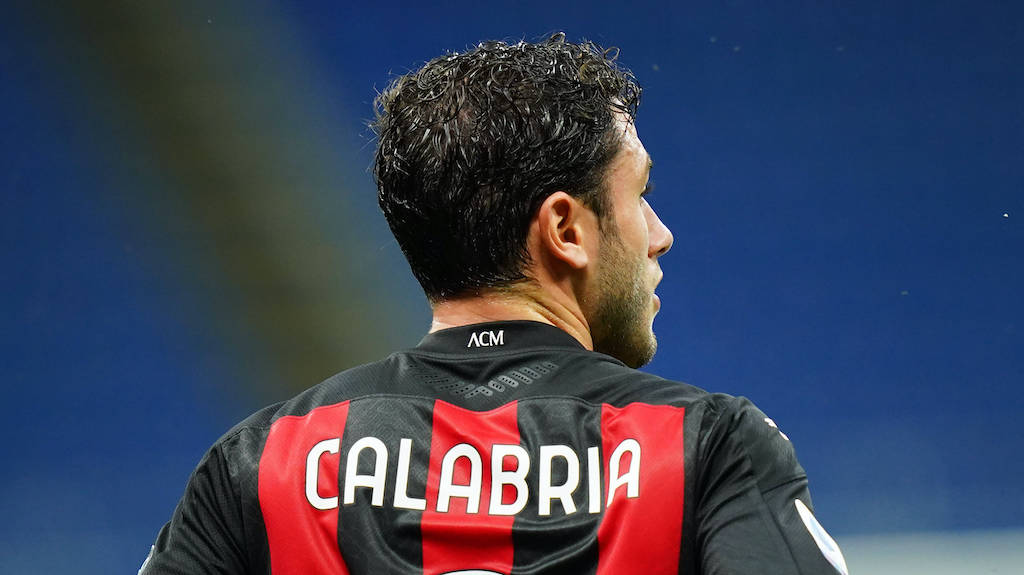 Ivan: Leao showed glimpses of his amazing skills last season now more matured he may well have a breakthrough season.
Maxi: Brahim Diaz. I've been a big fan of him for a long time. He has so much quality and potential, but has been in the wrong environment in Real. Had too many people ahead of him in the pecking order, and when he finally got to play he tried too hard and didn't succeed due to that. A toxic cycle. I think Milan is the right environment for him to explode.
Isak: Perhaps doesn't qualify as a breakout per say, but I reckon Davide Calabria could surprise the fans this season. We have seen his quality in the past and hopefully, he will be able to show it again.
Madison: Lorenzo Colombo. The kid is a star.