The 2020-21 season is almost upon us once again, and the internet is awash with fans and pundits trying to predict what will likely be the strangest season in living memory.
Rather than point and laugh, the SempreMilan staff have decided to get involved by trying to call how things go in Italy. A separate article will follow for Milan-specific predictions.
Without further ado, here is the list of picks that we can all point and laugh at in 10 months time…
Scudetto winners
Oli: My brain is telling me never to back against Juventus, especially not after nine consecutive Serie A titles. Andrea Pirlo will be pushed right to the end by Antonio Conte's Inter I think, but ultimately Juve's squad just have a ridiculously resilient mentality and adding a player like Luis Suarez should see them make it 10 in a row.
Anthony: Inter. I hate saying it but they built exactly what was needed last season and now with the added continuity of a second season under Conte. With Juventus bringing in a rookie such as Pirlo, I think their reign is finally over.
Fred: Juventus. Despite having an inexperienced coach, they have many quality players who know how to win this league and I do not see them slow down unless Pirlo's tactics affects their abilities.
Isak: I'll take a gamble and say Atalanta. They were fantastic last season, especially in the second half, and I don't see why they can't compete for the Scudetto. Juve hiring Pirlo and Inter failing to reinforce the squad could help them.
Ivan: Inter. With Juventus appointing a coach with no experience and their not so impressive 2019-20 season I think Conte can bring the title to Inter. A bold prediction: if Milan were to get both Chiesa and Milenkovic it might be that Milan that also have a big chance for the title.
Rohit: Inter. Given that Inter already have a good team that finished 1 point off Juve and reached the Europa League final, one cannot ignore the quality in the squad. Having missed out on Tonali, Inter look like signing Vidal, a midfielder that is used to Conte's blue print at Juventus. With Nainggolan coming back they welcome a wealth of Serie A experience and depth in midfield. Hakimi and Kolarov bring in a mixture of talent, pace and experience. Given how Conte is always known for doing well in League format and how Juve seem a bit destabilised, this could be Inter's year.
Madison: Lazio.
Maxi: Juventus.
Ahmed: Inter.
Top six in order
Oli: The rest of the top six at the time of writing I think will be Inter in second, followed by Lazio, Atalanta, Milan and Napoli. Of course, signings could change all of that.
Anthony: Inter, Juve, Milan, Atalanta, Napoli, Roma.
Fred: Juve, Inter, Atalanta, Milan, Lazio, Napoli.
Isak: Atalanta, Juventus, Inter, Milan, Lazio and Roma.
Ivan: Inter, Juventus, Milan, Napoli, Atalanta, Roma, Lazio.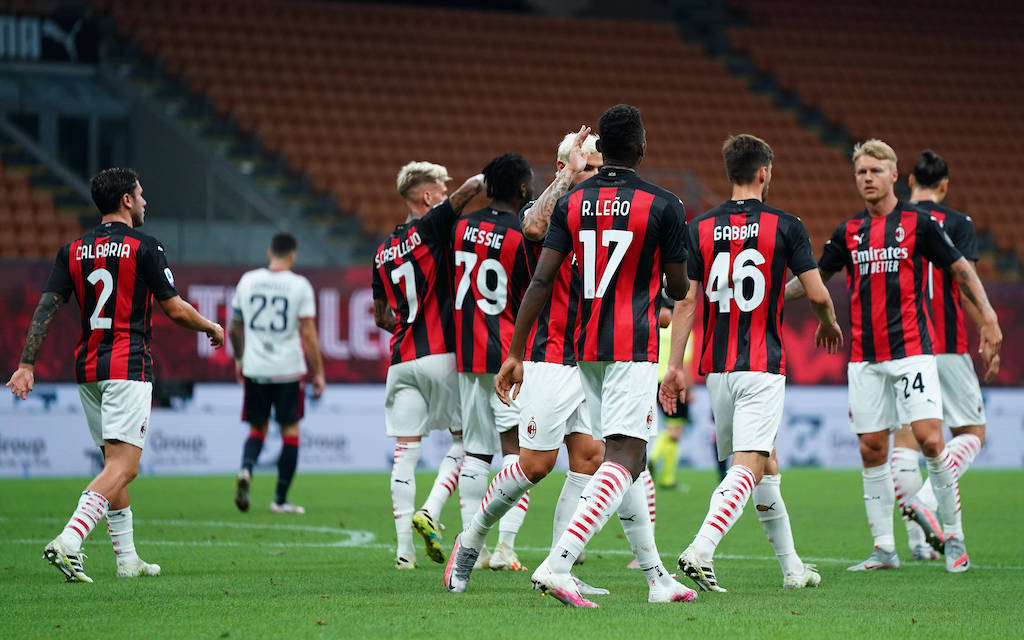 Rohit: Inter, Milan, Napoli, Juventus, Atlanta, Lazio.
Madison: Lazio, Inter, Milan, Juventus, Atalanta, Roma.
Maxi: Juventus, Inter, Atalanta, Milan, Lazio, Napoli.
Ahmed: Inter, Juve, Atalanta, Napoli, Milan, Lazio.
Relegated teams
Oli: Spezia, Crotone and Genoa. The two promoted teams will likely struggle given the shorter preseason and Crotone already have a reputation as a bit of a yo-yo club, while Genoa have been treading water for a while now and have done no business to suggest they can avoid the drop this time.
Anthony: Crotone, Spezia, Genoa.
Fred: Benevento, Crotone, Spezia.
Isak: Spezia, Genoa and Crotone.
Ivan: Benevento, Crotone, Spezia.
Rohit: Crotone, Spezia, Udinese.
Madison: Spezia, Crotone, Cagliari.
Maxi: Benevento, Crotone, Spezia.
Ahmed: The teams that came up.
Coppa Italia winners
Oli: This is always a bit of a lottery pick, but it's time for Lazio to win it again. I would love to say that Milan can target and should target a trophy in a competition like this, but not winning it since 2003 says its own story.
Anthony: Atalanta. They've pushed hard for silverware over the last few seasons and while it won't be a Scudetto or a Champions League anytime soon, I think they have an easy route to at least the quarter finals and most likely the finals as Milan, Inter, and Juventus are all on the opposite end of the bracket.
Fred: Milan. Realistically, this is the only trophy the Rossoneri have a genuine chance to win this season after missing out on the final last season due to an undeserved loss to Juventus in the semis. This season they will potentially have to get past Inter and Juventus again to reach the final but given what Pioli's men have shown recently, I would put my money on them.
Isak: Lazio. Inzaghi's side usually focus on the competition and they have a good enough team to win it as well. You could probably even say Milan, but our path in the knockout three is very complicated, as we have to get past both Inter and Juventus. Therefore, I'll go with the Biancocelesti.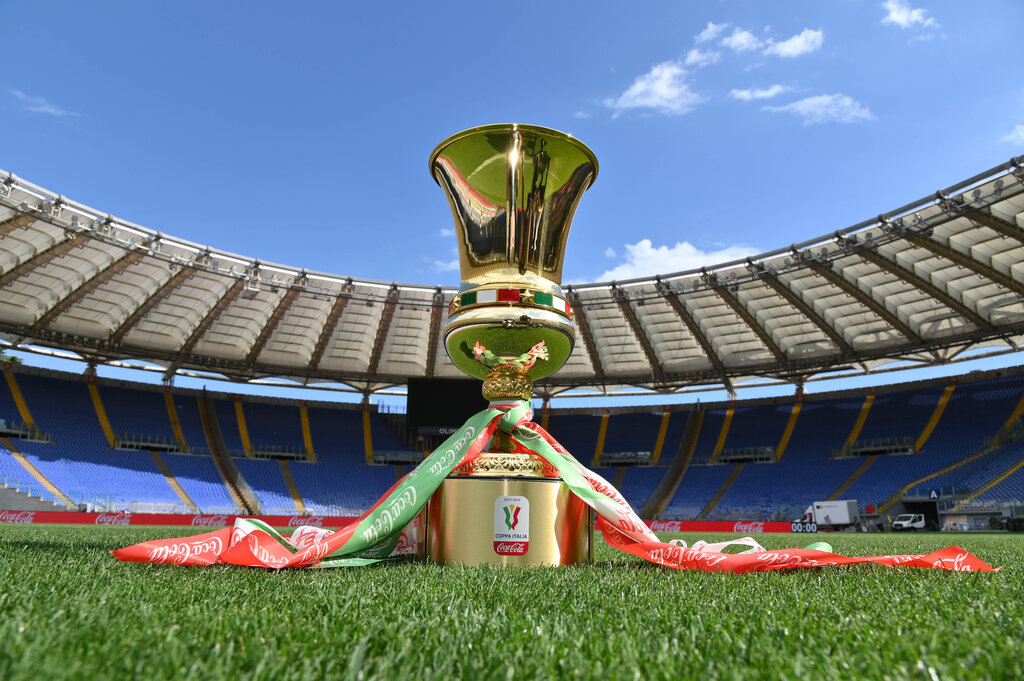 Ivan: Napoli.
Rohit: Milan. The Rossoneri had a wonderful last part of the season post COVID going unbeaten in 12 games. They seemed to have addressed depth issues in midfield and Pioli with a few tweaks have seemed to found the winning formula. The transfer market activity seemed to be a clarion call: Milan are going to rise to the top. And what better way than to win a trophy they haven't won in 17 years.
Madison: Milan.
Maxi: Atalanta.
Ahmed: Lazio.
Surprise package
Oli: This is the pick I'm most confident about and I'll say Sassuolo. Roberto De Zerbi's side impressed a lot with their style of play last season and they have managed to keep their core together for now, so expect them to push on and challenge for top six.
Anthony: Benevento. Given how poorly they did last time in Serie A and now with Pippo Inzaghi at the helm, known for his poor time in Serie A, people will expect them to go down but the reinforcements they have brought in and the growth Pippo has shown as a manager in the lower tiers are enough for a 9th place finish.
Fred: Hellas Verona. I expect Verona to have another incredible season. Ivan Juric is building a group that knows how to play together. This season they're going to surprise everyone again by proving that last season was not a fluke.
Isak: I think Benevento's chances are good in this aspect. They did really well in Serie B last season and with Filippo Inzaghi at the helm, it's time for revenge.
Ivan: Considering Milan finished 6th and are still not among the favorites for the top four with bookmakers, they will be the surprise and it will mark the beginning of a new era for the Rossoneri.
Rohit: Fiorentina. When Rocco Commissio took over Fiorentina a lot of expectations were thrust upon them, but with no big signings in the market except Ribery, La Viola disappointed. However, Commisso has shown his ambitious side in last season's winter market and this summer, with purchases including Bonaventura, Kouame, Amrabat, Valero and Duncan, meaning they finally seem to have a formidable team to support Iachini. However a lot could depend on their ability to keep Chiesa and Milenkovic who are linked to us.
Madison: Benevento.
Maxi: Bologna.
Ahmed: Torino.
Team that will disappoint
Oli: A lot of hype is being generated by Rocco Commisso's Fiorentina, but they struggled last season and have not actually made that much headway in the transfer market. Add to that the fact star duo Milenkovic and Chiesa apparently don't want to be there, and it could be a very difficult campaign.
Anthony: Juventus. I won't personally be disappointed but given the last decade anything but a domestic double is a failure so when they finally stumble off their perch and have their first season without a trophy in over a decade it will absolutely be a disappointment. Especially with Ronaldo.
Fred: Roma. Their squad has not really improved. Although Fonseca has proven to be exactly the kind of manager they need at the moment, I do not believe he can make them reach their goals this season. And with Nicolo Zaniolo's injury and Kolarov's departure, it is going to be even more complicated for them to go far in Europe while competing in the league.
Isak: Napoli. They were far from perfect last season (despite the Coppa win) and I don't think they've done enough on the market to solve their depth issue.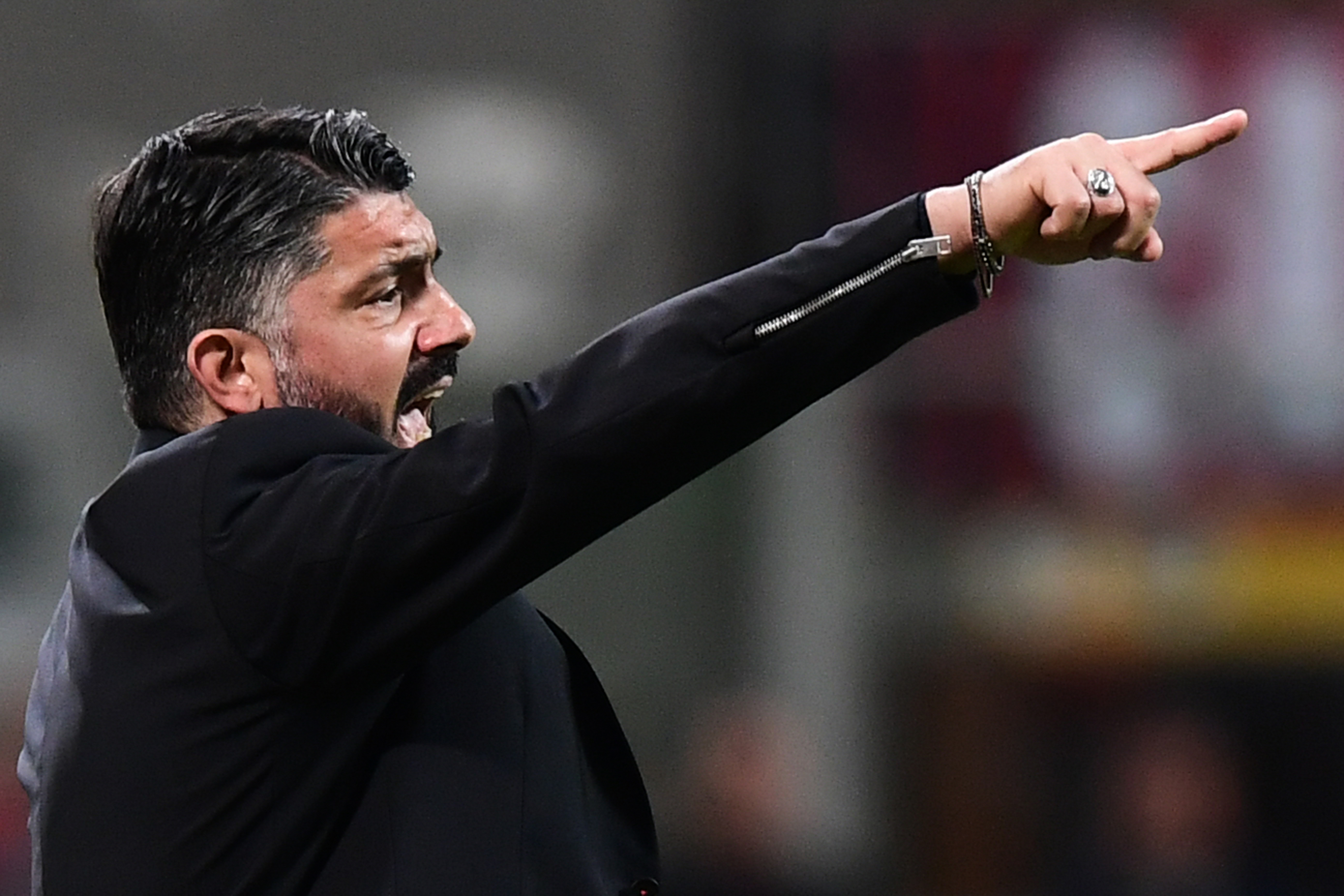 Ivan: Lazio. I just can't see them keeping up with the pace as their squad depth will be called into question.
Rohit: Roma. Once a team that reached a UCL semi-final, the team has been dismantled by Palotta and Monchi. An ambitious appointment in the form of Fonseca to play expansive football has not brought a change of fortunes at the capital club.
Roma have many gaping holes further widened by the unfortunate injury of Nicolo Zaniolo. They did sign Pedro on a free from Chelsea and look set to sign Kumbulla from Verona but if Roma are to be a serious top four contender or want to even go further in the Europa League then they will need more than what transfer activity has occurred so far.
Maddie: Napoli.
Maxi: Roma.
Ahmed: Cagliari.
Top scorer
Oli: My heart wants to say Zlatan Ibrahimovic will prove all the doubters wrong with a 25+ goal return, but I think he will be rested and rotated enough not to factor into the discussion, so Ciro Immobile gets my pick again.
Anthony: Zlatan Ibrahimovic. Don't @ me.
Fred: Lukaku. After his successful first season, I fully expect the Belgian to dominate the league even more this season and outscore everyone.
Isak: Ciro Immobile. He's been a goal machine in recent years and considering Lazio's style of play, he remains the favourite to win the Capocannonieri.
Ivan: Cristiano Ronaldo.
Rohit: Lukaku.
Madison: Zlatan.
Maxi: Immobile.
Ahmed: Ciro Immobile.
Most assists
Oli: Always a very tough one to call, but Luis Alberto of Lazio seems to keep going from strength to strength and missed out by one last year, so this year I'm backing him to top the charts.
Anthony: Brahim Diaz. Also don't @ me.
Fred: Calhanoglu. After his recent form, it will not be surprising for the Turkey international to completely take control of the team and assist his team-mates in every game. He has been at the club for three seasons but he's only just reached his potential and this season he should be exciting to watch.
Isak: Hakan Calhanoglu. He was one of the best players in the post-lockdown period and this could be his season. He's a key player in Stefano Pioli's system and playing behind Zlatan Ibrahimovic, he will have a prolific striker to aim at.
Ivan: Hakan Calhanoglu.
Rohit: Luis Alberto.
Madison: Calhanoglu.
Maxi: Kulusevski.
Ahmed: Dybala.