It's almost time to do it all again. The 2023-24 Serie A season gets underway on Saturday evening, and our writers have decided to make fools of themselves again.
The 2022-23 season was a tough one to call as none of us called Napoli winning the league, yet the upcoming one might be even tougher given the sheer amount of overhaul not just at Milan but around the league in general.
As a disclaimer to this, there is still just under two weeks of the mercato remaining at the time of publishing, which will very much feed into some of the calls that the staff have made.
Without further ado, Oliver, Anthony, Isak, Madison, Stefano, Lorenzo, Ahmed, Maxi, Ivan, Rohit, Nikita and Euan.
Where Milan will finish
Oli: 3rd. Milan have made several smart signings and should have a better starting XI and squad on paper which will get them into the top four more comfortably. However, all these names need time to adapt and gel, something the first 10 games doesn't really afford and as a result a 20th Scudetto feels like a tall order.
Anthony: 1st. I have a sneaking suspicion that we can make the push so long as our new players mesh quickly. The first 10 games is the test. We need our defense to glue back together and it's a wrap. 
Isak: 2nd. I don't think our team is good enough to win the league, not yet anyway. The new signings will need time and Pioli's new system, even if a lot is the same, could hold us back at the beginning.
Madison: 1st, I think that with the additions to the attack and if Pioli can get the tactics right we can run the league.
Stefano: 1st place. Management invested in the positions of need from last season. Our attack has a new dynamic and although we're a bit light at the DM spot until Bennacer returns, I think we have enough talent here. It will all ride on how consistent Tomori and Thiaw can be in central defence.
Lorenzo: 2nd. Look, I genuinely believe this years Scudetto is a two horse race, between Milan and Juve, but even with the added depth, we still don't quite have enough to do well in UCL and the league, we will want to go deep in the UCL again and therefore with Juve not having Europe at all and the other top teams weakening imo. It's just a stretch to say 2nd star this year.
Ahmed: 3rd, a lot of turnover and uncertainty in midfield.
Maxi: 1st.
Ivan: 1st.
Rohit: 2nd. The preseason has made me a bit skeptical. Sure Milan plugged a lot of holes in the mercato but the team chemistry still needs to be developed. A lot will depend on whether Okafor can be fit for the season as Giroud seems to be slowly fading away.
Nikita: 3rd.
Euan: 1st, as the best of a bad bunch. At least at this stage of the window, does anyone else look very scary?
Rajath: 3rd.
Champions League and Coppa Italia
Oli: We are going in blind with the UCL given the draw hasn't been done yet, but I think Milan – by virtue of being in pot three – get a challenging group that they finish runners-up in and then draw a tough side in the round of 16 and go out.
They will get to the semi-finals in the Coppa Italia, before losing over two legs to Inter. Again.
Anthony: My confidence only extends so far as I feel we won't find success in this year's Champions League. I have a smelly hunch of a 'group of death' draw for us and we crash and burn. I do however think we drop to Europa and make it look easy until it isn't, and finish in the semi-finals of Europa league.
As for Coppa Italia, also a semi final exit, likely after another depressing defeat to Inter.
Isak: Quarters in the UCL and semis in the Coppa.
Madison: Round of 16 in UCL, win the Coppa.
Stefano: Champions League, quarters. Coppa, semi-final.
Lorenzo: My heart says quarter-final but my head says round of 16, and subsequently it will result in the sacking of Pioli. Finals of Coppa.
Ahmed: Semi-finals of both.
Ivan: Semis in Coppa, final in UCL.
Rohit: UCL quarters, Coppa semis.
Nikita: Last 16 of UCL, and semis of Coppa.
Euan: I reckon Milan could fall foul to a bigger side in the Champions League round of 16 this season, but that won't feel too dramatic if they are going well in Serie A. 
A confident side tends to win the Coppa Italia, so if I stick with my assumption Milan will do well in Serie A, let's say they'll win the Coppa too.
Scudetto winner
Oli: Inter. They have the best midfield in the league, they did lose two or three players but Brozovic and Skriniar for example had been phased out by their strong end to the season anyway. Lautaro will keep banging them in, Inzaghi's 3-5-2 remains a constant and they will be more consistent.
Anthony: Milan. For the reasons said above.
Isak: Lazio. I'm probably going against a majority of the predictions here but they were incredibly solid last season, especially against smaller sides and those wins are crucial. It's a longshot still, of course.
Madison: See above.
Stefano: Milan. Same reasons as above.
Lorenzo: Juve. As above, with no Europe and a generally strong 11, even though they haven't strengthened per se, I don't think they've weakened and the players seem to actually be on board with Allegri now.
Ahmed: Napoli, lost Kim but strengthened in midfield and kept star attackers.
Maxi: Milan. For me it was originally between the Milano clubs. I think both of them never reached their best level in Serie A last season. Napoli was the deserved winner and would've won regardless, but the gap down wouldn't be as big as it became.
But after Inter lost Brozovic and Lukaku they dropped as favourites for me. Milan have signed so that the squad has both higher quality and has more depth. Once everything gels and relations are established on the pitch I think this will be very good.
Ivan: Milan. As it stands I feel like Milan have strengthened the most compared to their rivals, who will have an arguably weaker side this time around (Inter and Napoli) and with the depth the management has added it might be Milan's year yet again.
Rohit: Inter. Make no mistake, they are financially in dire straits but they have retained their core and Inzaghi is a very good tactician. Brozovic maybe gone but they still have Barella, Lautaro. I would have gone with Napoli but with Spaletti, Kim and potentially Zielinski leaving I'm not sure they can keep up with last season.
Nikita: Inter.
Euan: Milan. Lots of the new signings make a lot of sense and should immediately improve the first team.
Rajath: Napoli.
Top four in order
Oli: Inter, Napoli, Milan, Lazio. Napoli have kept their two big guns up front and Garcia isn't the colossal change some are making out stylistically, while Lazio have lost SMS but might just have got better in the aggregate with some smart business.
Anthony: Milan, Juventus, Napoli, Roma.
Isak: Lazio, Milan, Napoli, Inter.
Madison: Milan, Napoli, Inter, Juve.
Stefano: Milan, Napoli, Inter, Lazio. I think all four of these sides have either had a great summer for signings and kept a core of players which allowed them to succeed last season.
Lorenzo: Juve, Milan, Napoli, Inter.
Ahmed: Napoli, Inter, Milan, Juventus. Juve thoroughly uninspiring but I can't ignore the way they kept winning last season.
Maxi: Milan, Inter, Napoli, Juventus.
Ivan: Milan, Inter, Napoli, Juventus.
Rohit: Inter, Milan, Napoli, Lazio.
Nikita: Inter, Juve, Milan, Napoli.
Euan: Milan, Inter, Juve, Napoli. Inter have made a couple of good signings but they seem set to lack quality depth up front. Juve only have the league to worry about but their summer has been poor, Napoli will regress under Rudi Garcia but still have wonderful players.
Rajath: Napoli, Inter, Milan, Juve.
5th, 6th, 7th
Oli: Juventus, Roma, Atalanta. Make no mistake, Juve are still coming into the season with a fair bit of chaos overhanging them. No Europe will help, but I think things turn sour with Allegri if he can't keep those 1-0 wins going. Roma are Dybala and Dybala can't stay fit. Atalanta are a real wild card.
Anthony: Lazio, Inter, Monza.
Isak: Juventus, Atalanta, Roma.
Madison: Roma, Atalanta, Lazio.
Stefano: Juventus, Atalanta, Roma. Not enough here from these three sides for me to be convinced they'll get top four.

Lorenzo: Roma, Atalanta, Lazio. Roma will be solid, but drop short due to lack of depth, but starting 11 is strong. Atalanta, CDK will actually get a handful of goals, so that will help. Lazio will struggle with the out SMS, but will have enough for Europe.
Ahmed: Lazio, Atalanta, Roma. Love Lazio's business, Roma absolute disaster.
Maxi: Roma, Lazio, Atalanta.
Ivan: Roma, Atalanta, Lazio.
Rohit: Atalanta, Juve, Roma.
Nikita: Lazio, Atalanta, Roma.
Euan: Lazio, Roma, Atalanta. Lazio will struggle without SMS, Roma need to make a few late deals happen to move up this list, and Atalanta will start strong and level out again.
Rajath: Atalanta, Lazio, Roma.
Relegated teams
Oli: Empoli, Frosinone, Lecce. Empoli the most notable pick here and I feel very confident with that one. They have lost key players and haven't replaced them. Their difficulties scoring will only get worse.
Anthony: Not sure on the order but the three will be Hellas Verona, Lecce, and Frosinone. 
Isak: Torino, Salernitana, Frosinone.
Madison: Verona, Salernitana, Lecce.
Stefano: Frosinone, Cagliari, Hellas Verona.
Lorenzo: Cagliari, Frosinone, Verona.
Ahmed: Frosinone, Lecce, Hellas Verona. Lecce losing Hjulmand, Umititi, Colombo is debilitating
Maxi: Frosinone, Cagliari, Verona. I think they are quite frankly the three big candidates seen to quality of their squads.
Ivan: Frosinone, Salernitana, Lecce.
Rohit: Lecce, Frosinone, Empoli.
Nikita: Verona, Frosinone, Lecce.
Euan: Verona, Cagliari, Lecce. Two of these teams were fortunate not to go last season so will likely be down there again, and I don't like Cagliari.
Rajath: Frosinone, Salernitana, Hellas.
Capocannoniere
Oli: If Victor Osimhen remains fit and plays 35+ games, it will be him. But I don't think he will, so I'm going for Lautaro Martinez. As the undisputed leader of Inter's attack he will be the finisher and I can see him going above 25 goals.
Anthony: If Isimhen can stay healthy then him, if not then probably that fraud Immobile again. 
Isak: Ciro Immobile. He didn't reach his usual standard last year and this could be one of his last chances to really shine, aged 33.
Madison: Osimhen.
Stefano: Osimhen. Not hard to reason this. The best striker in Italy.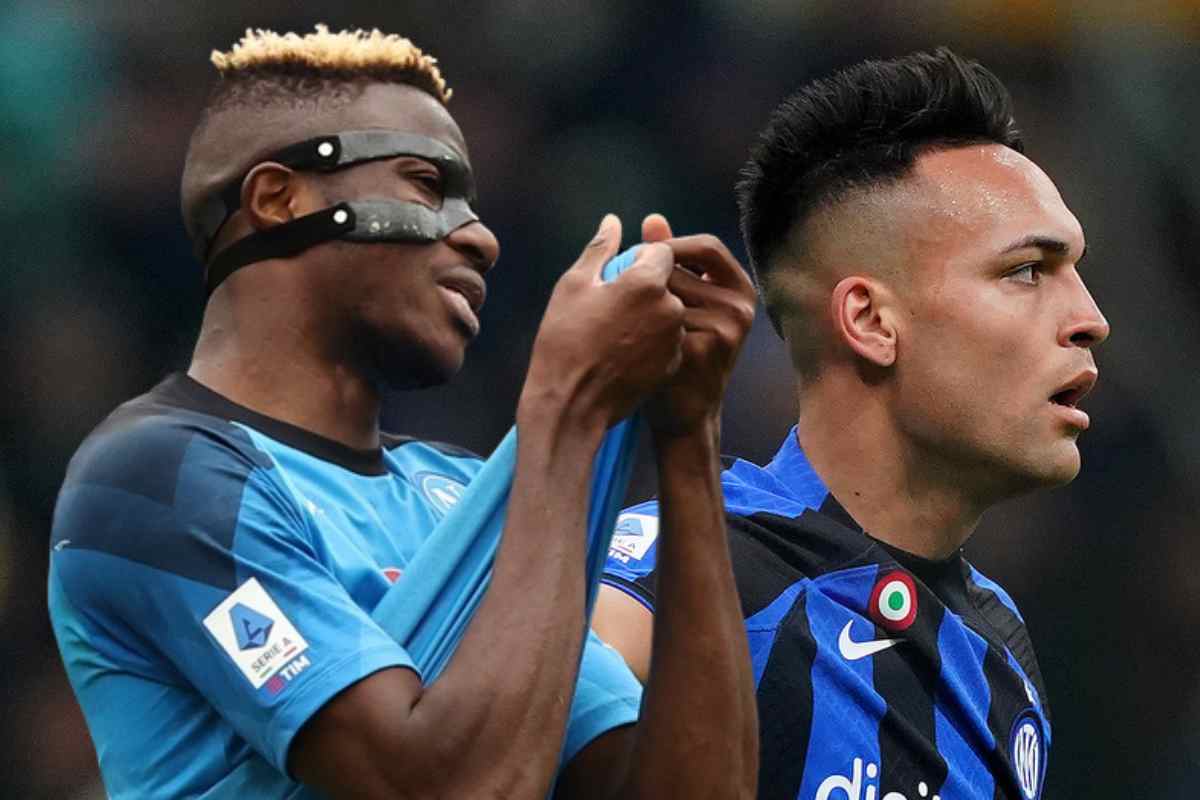 Lorenzo: Osimhen. I see him scoring around 24 goals.
Ahmed: Osimhen.
Maxi: Victor Osimhen. With his skillset and the delivery he'll have I think he'll be tough to beat.
Ivan: Leao.
Rohit: Osimhen.
Nikita: Osimhen.
Euan: Lautaro Martinez. He's always there or thereabouts, and he could get even more minutes this season.
Rajath: Osimhen.
Milan's top scorer
Oli: Leao. Being able to spread the attack more over to the right and also having midfield presence means that 'just double team Leao' should not be a viable option any more. With that extra space – plus a natural growth in consistency – should come more goals. I'll even say he gets 20+ in all comps.
Anthony: Leao will continue to score more than anyone else but I do think it will be close if Okafor becomes the starting striker. 
Isak: Rafael Leao. A rather easy pick given that Olivier Giroud struggled last season and the Frenchman will also have a lot more competition this year.
Madison: Leao.
Stefano: Leao. With Milan still lacking a true number 9 at a younger age, I feel Rafa will edge this over the likes of Giroud, Okafor and Chukwueze.
Lorenzo: Leao.
Ahmed: Leao.
Maxi: Rafael Leão. With two important players in Tonali and Ibrahimovic gone I think Leão will take and thrive off of more responsibility.
Ivan: Leao. I think this season his growth will continue and with the additions in attack the opposition will be forced to think about keeping other players at bay as well, allowing Leao to have an even bigger impact.
Rohit: Leao.
Nikita: Leao.
Euan: Rafael Leao. He's settled now and should have better players around him, Leao will ramp things up this season.
Rajath: Leao.
Milan's most assists
Oli: Leao, for the same reasons as I think he will get more goals. His decision making has room for improvement and thus, like his other attributes have, I believe it will improve.
Anthony: Pulisic. With 8 days until the season starts, Christian has managed 6 assists, 3 'hockey assists', won 2 penalties and scored 1 goal. Not a bad preseason from my Yankee Doodle brother. 
Isak: It would make sense to say Leao here too, but in the interest of diversity I will say Tijjani Reijnders.
Madison: Leao.
Stefano: Leao. I'm tempted to put Pulisic or Reijnders but with the consistency of Rafa playing and how creative he's been in the past I feel he'll better his team mates on assists.
Lorenzo: Chuk baby! I see around 10-13 assists.
Ahmed: Leao.
Maxi: Christian Pulisic. Always think Pulisic has been a good player, but injuries and other circumstanced stopped him at Chelsea. Throughout pre-season he's been great creatively and recorded quite a few assists. The opposition has been what it has been, but the indications of a good creator is there.
Ivan: Leao. Again I think he'll have more to work with in terms of his attacking partners this season and he will provide much much more.
Rohit: Pulisic.
Nikita: Leao.
Euan: Rafael Leao. Just by being generally great, he'll end up with the most assists again too.
Rajath: Leao.
Milan's player of the season
Oli: Leao. Hard to be top of goals and assists and then not win it.
Anthony: It will always be Leao. Don't expect anyone new to pop up as the top dog for a while. 
Isak: Mike Maignan. The defence looked a bit shaky in pre-season and the goalkeeper will have to shine.
Madison: Leao.
Stefano: Leao. Rafa for me is expected to make another lunge into becoming a truly world class player. For me it comes down to consistency at this point and I'm expecting improvements on that front. Hopefully with greater players around him in attack it will improve his stats across the board.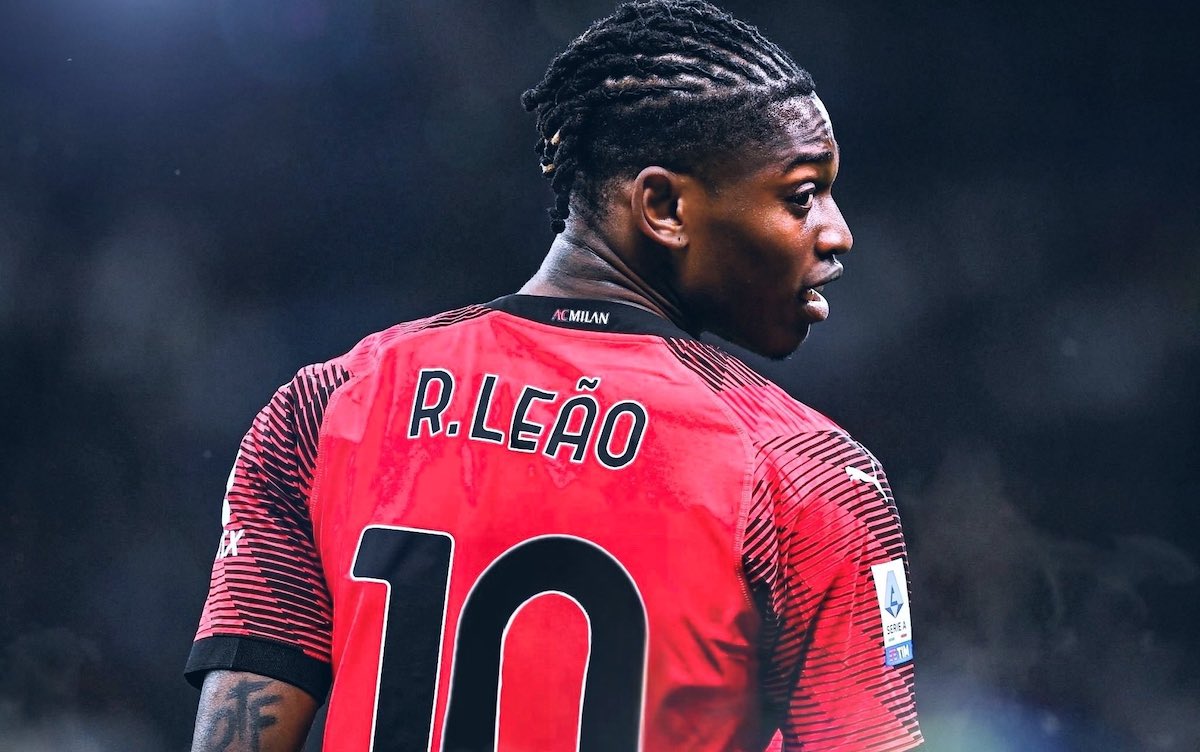 Lorenzo: Leao.
Ahmed: Leao.
Maxi: Rafael Leão. Same reasons as why I think he'll be Milan's top scorer, really.
Ivan: Leao.
Rohit: Reijnders. My favourite mercato signing.
Nikita: Leao.
Euan: Leao. I've given most goals and assists so let's make him player of the season too. No pressure, Rafa.
Rajath: Maignan.
Milan's breakout player
Oli: Ruben Loftus-Cheek. Perhaps he is already an established name, but his last two years at Chelsea saw him fade into obscurity. Make no mistake about it, if he stays fit he will be a problem in Serie A with his physicality, his stride and even his eye for goal if he gets going early.
Anthony: Reijnders. Tijjani was not a household name before his Milan move this summer but come next summer, he will be.
Isak: Pierre Kalulu. It feels like he could get the nod quite often on the right flank and this could help him 'revive' his career.
Madison: Musah (USA! USA! USA!).
Stefano: Reijnders. With so many arrivals with high expectations it's hard to label who exactly this person can be. Reijnders however has shown excellent promise pre season and is the catalyst for many attacks. Not many of us knew who he was last season and I feel he'll have a campaign where he gains more attention from Europe due to his excellent technical abilities.
Lorenzo: Romero. If he gets minuets, (AHEM, Pioli…) he will shine, top talent.
Ahmed: Thiaw, first time he'll be a starter so he counts I think.
Maxi: If Lorenzo Colombo stays and gets a few chances I think he could be the breakout player. Showed big promise at Lecce in Serie A last season and could make a difference at Milan with his physique and sharp finishing. If not I think Tijjani Reijnders will become a name known on a larger scale than before.
Ivan: This is an interesting one since we haven't invested into a youngster this time around as heavily as we did with De Keteleare. I want to go with Colombo in the case he does indeed stay.
Considering Giroud's age I think he'll get plenty of time and with Leao and Chukwueze on the wings he won't lack the service to rack up some goals.
The other one to watch out for is Romero, who has had some good moments in pre-season and is just 18 years old, but is already showing great talent.
It will be hard for him to get a lot of game time given that Chukwueze will most likely be the starting XI, but depending on the formation and wether or not Pulisic will be a backup RW or a starting CAM he may have more time to shine.
Rohit: Luka Romero. Somehow I believe in this little guy. No flashy skills, likes to keep it simple but extremely direct style of play.
Nikita: Luka Romero.
Euan: Malick Thiaw. Sounds odd given he kind of broke out last season, but I think he will be consistently good all season and end as the first choice alongside Tomori.
Rajath: Reijnders.