Milan missed the opportunity to secure Champions League qualification last weekend and will have to go again this Sunday. However, taking on Atalanta away from home, it's an uphill battle. 
The Rossoneri came from two convincing and big wins but still failed to beat Cagliari under the San Siro floodlights. Sunday's clash is thus the final chance for them to make something out of this season, which started so well.
In his pre-match press conference for the clash with the Bergamo side, Pioli discussed what Milan need to come away with all three points tomorrow. He also made it clear that the players have been fully focused during the week.
---
Game date: Sunday, 23 May
Kick-off time: 20:45 (CEST)
Venue: Gewiss Stadium
Referee: Maurizio Mariani (VAR: Daniele Doveri)
---
Team news
It's a crucial game for Milan, as mentioned, and the players will have to be at their best to get a result from this one. Zlatan Ibrahimovic and Matteo Gabbia will miss the game due to injury, while Ante Rebic is at risk of missing out due to a minor issue.
None of the cautioned players were booked against Cagliari either, meaning there are no suspensions to worry about for Pioli. Having said that, he will have more than one alternative for most of the positions.
This will put a lot more pressure on the manager to make the right decisions, although it's certainly a positive for him as well. According to the latest reports, there is only one doubt and it concerns the attacking department.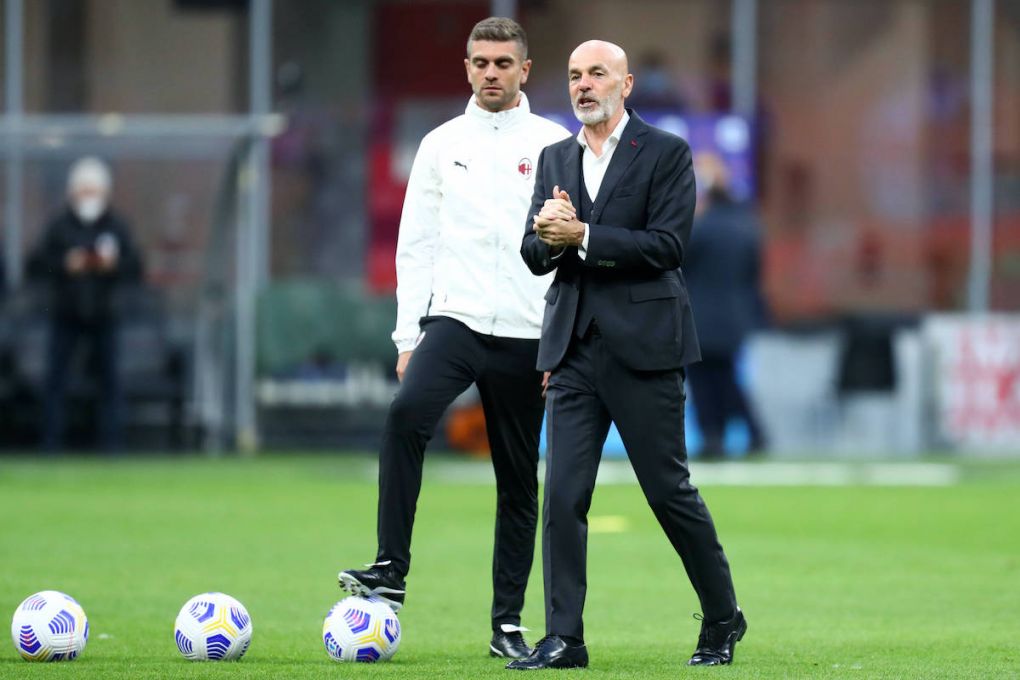 Depending on the condition of Rebic, which will be evaluated tomorrow, Rafael Leao could be the man up front for Milan tomorrow. It seems this will be the case and it also means that Brahim Diaz will get another chance in the attacking trio.
Pioli does have Mario Mandzukic at his disposal as well but the No.9 hasn't impressed since his arrival at the club back in January. Furthermore, reports suggest he doesn't have 90 minutes in his legs but could be useful off the bench.
Other than that, the selection will be the same as against Cagliari, seeing as the only issue in that game was the attack. We can only hope that Pioli has mustered up a tactic that can put Atalanta out of balance.
Probable Milan XI (4-2-3-1): Donnarumma; Calabria, Kjaer, Tomori, Hernandez; Bennacer, Kessie; Saelemaekers, Diaz, Calhanoglu; Leao.
The opponents
Atalanta had a few dodgy results at the start of the season but has since continued business as usual, currently in second place with 78 points. They have already secured Champions League and a win on Sunday could be the icing on the cake.
In the league, the Bergamo side haven't lost in quite a while and have four wins in their last five games (1D). Of course, they did suffer the defeat to Juventus in the Coppa Italia final on Wednesday evening, failing to live up to their usual standard.
It remains to be seen if they want revenge on the Bianconeri as losing against Milan would indirectly give them that. Their head coach Gian Piero Gaspesirin has made it clear several times, though, that they want to win at all costs.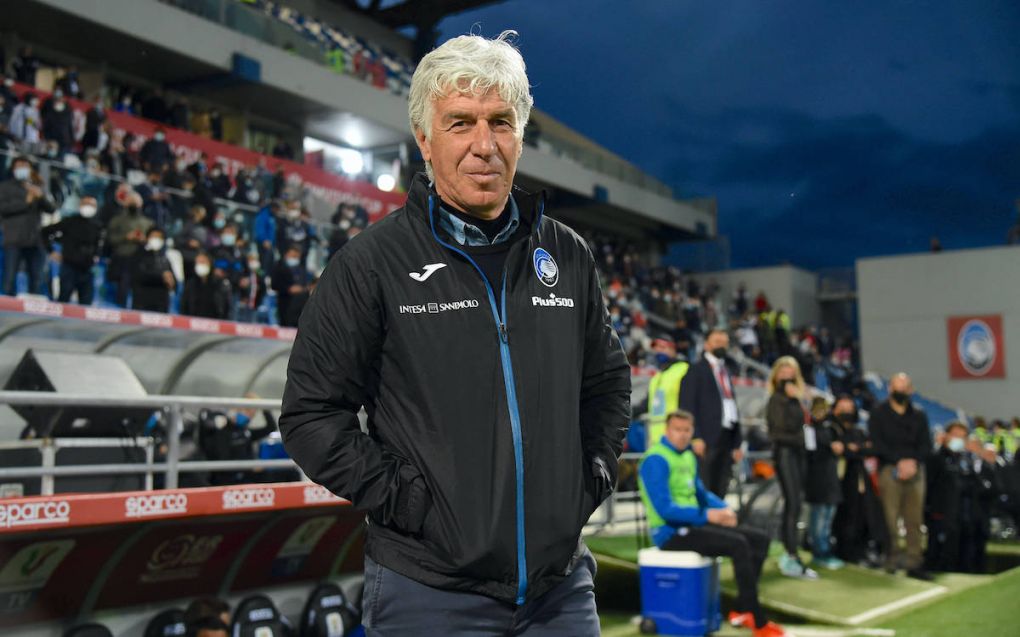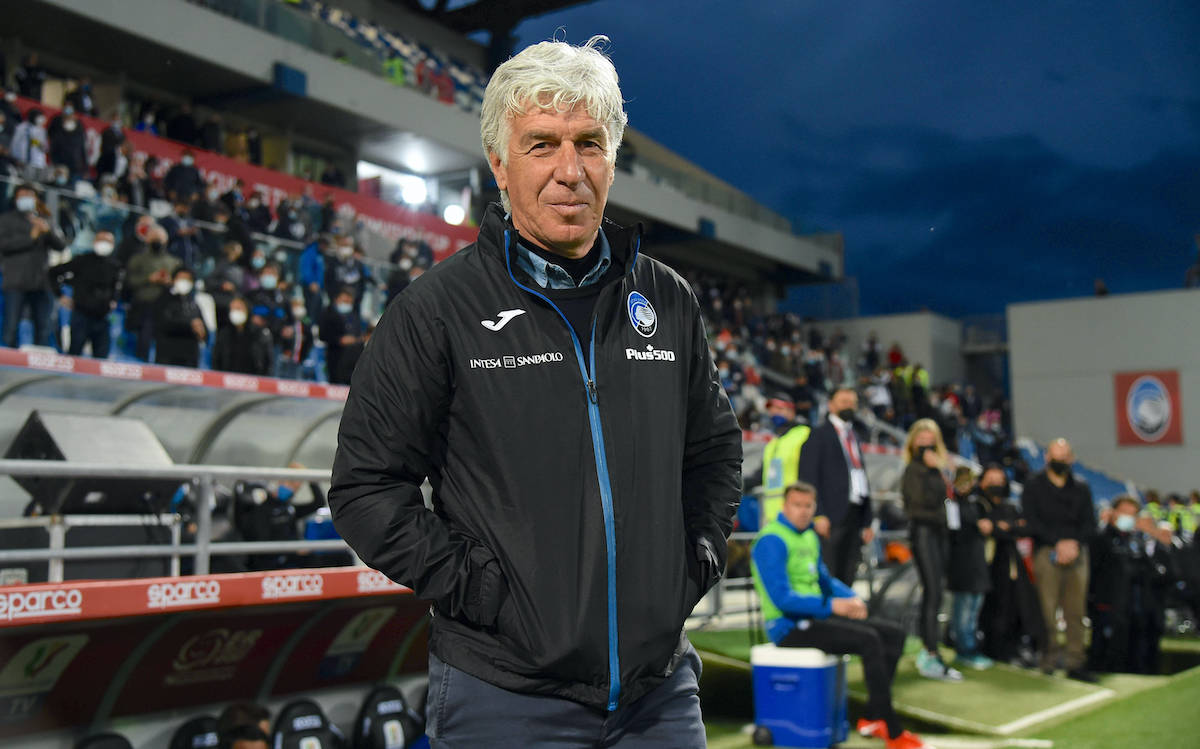 The 63-year-old has done a tremendous job with the club and there's a big difference between finishing second and fourth, with regards to prize money that is. But it's also possible that they will be tired and perhaps a bit unfocused on Sunday.
As for team news, they don't have any absences to worry about and this is obviously a big boost for the manager, who has good depth. Luis Muriel, who has struggled with a minor injury lately, looks set to play from the first minute.
Probable Atalanta XI (3-4-1-2): Gollini; Toloi, Romero, Djimsiti; Maehle, De Roon, Freuler, Gosens; Malinovskyi; Zapata, Muriel.
Head to head
Although this fixture has often seen draws, that is when the game is played at Atalanta's turf, it's clear that Milan have indeed struggled against them lately. The 5-0 defeat in 2019 paints a good picture and so does the most recent encounter.
The Rossoneri had a fairly decent XI available for that game but an experiment from Pioli, to play Soualigo Meite as the CAM, backfired completely. Atalanta ran riot and managed to win the game by three goals to nil.
Christian Romero, Josip Ilicic and Duvan Zapata all got on the scoresheet and Pioli's men barely created any dangerous chances in the game. They will be eager to get some revenge on Sunday evening, therefore, and it's indeed needed.
As mentioned, quite a few encounters in that stadium have ended in draws but, of course, Milan most likely need more than that tomorrow to secure their Champions League ticket. Down below are the highlights from the reverse fixture and useful stats.
Match facts (via LegaSerieA):
➤ Milan have only achieved one win in their last 11 Serie A TIM games against Atalanta (D6 L4): a 3-1 away win in February 2019, with Gennaro Gattuso on the bench.
➤ Atalanta won their last home game against Milan in Serie A TIM (5-0) – only once in their history have the Nerazzurri have achieved two consecutive home wins against the Rossoneri in the competition, between 2006 and 2008.
➤ Atalanta could win eight home games in a row for the first time in their history in Serie A TIM: they are currently at seven, while having also achieved seven wins in 1948, 1968 and 2020.
➤ Atalanta have gained 78 points in this Serie A TIM season: equalling their record, recorded last season.
➤ Milan have kept a clean sheet in each of their last four Serie A TIM games and last had a longer such run in March 2006 (five); Atalanta have scored 27 goals in their last nine home league games, averaging three per match.
➤ With a win, Milan can set a new all-time record for away wins in a Serie A TIM season: they are currently at 15 (one draw and two defeats), which Inter also achieved in 2006/07.
➤ AC Milan can become the second team in the history of Serie A TIM to finish a season outside of the top four in the standings after being Campione d'Inverno; before only Juventus in 1935/36 (who closed the competition in fifth place).
➤ Atalanta's Ruslan Malinovskiy is the first midfielder to have been involved in a goal for 10 consecutive Serie A TIM games since 2004/05 – overall (all positions), only Fabio Quagliarella (11 in 2018/19) and Cristiano Ronaldo (18 in 2019/20) have had longer such runs during this period.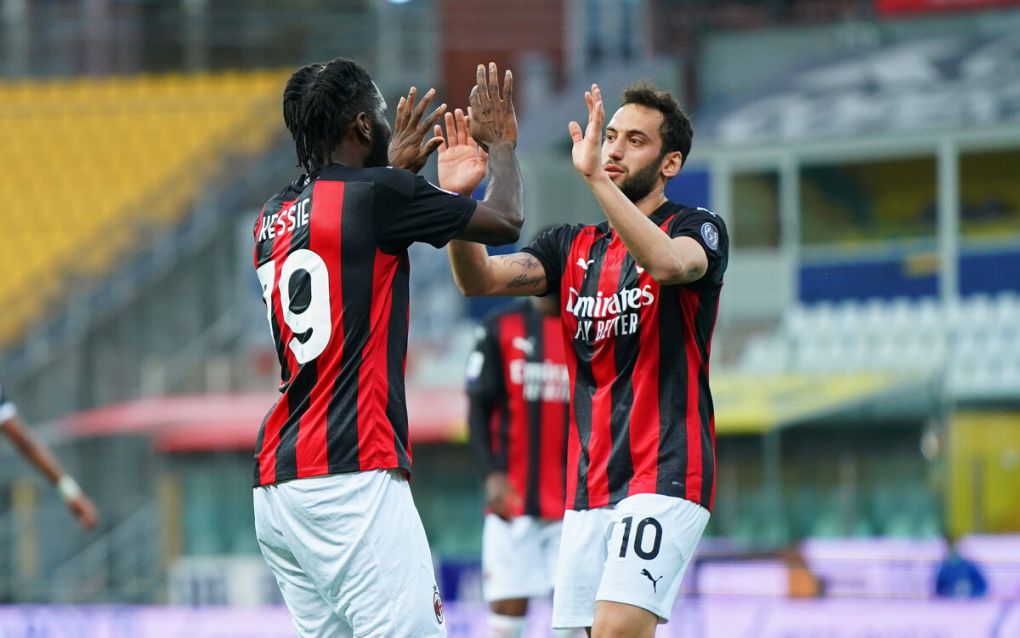 ➤ Since the beginning of the last decade, only two AC Milan midfielders have been involved in at least 15 goals in a Serie A TIM season: Hakan Calhanoglu (18 in 2019/20) and former Atalanta player Franck Kessié (15: 11 goals and four assists this season).
Ones to watch
It's hard to say for sure given that Pioli is yet to decide on the XI, but it's inevitably to talk about key players and not mention the attackers. Milan have a solid defensive base, as evidenced in the last few games, but they also need to score.
Against Juventus and Torino, the players were well up for it but we didn't see the same energy against Cagliari. It will be a golden opportunity, and perhaps a must, for Calhanoglu to really show his worth after the recent criticism.
The No.10 can't do it all on his own, of course, but his performances lately have been underwhelming and his teammates need his creativity. In addition to the Turk, Leao could also be a surprise boost if he's given the chance from start.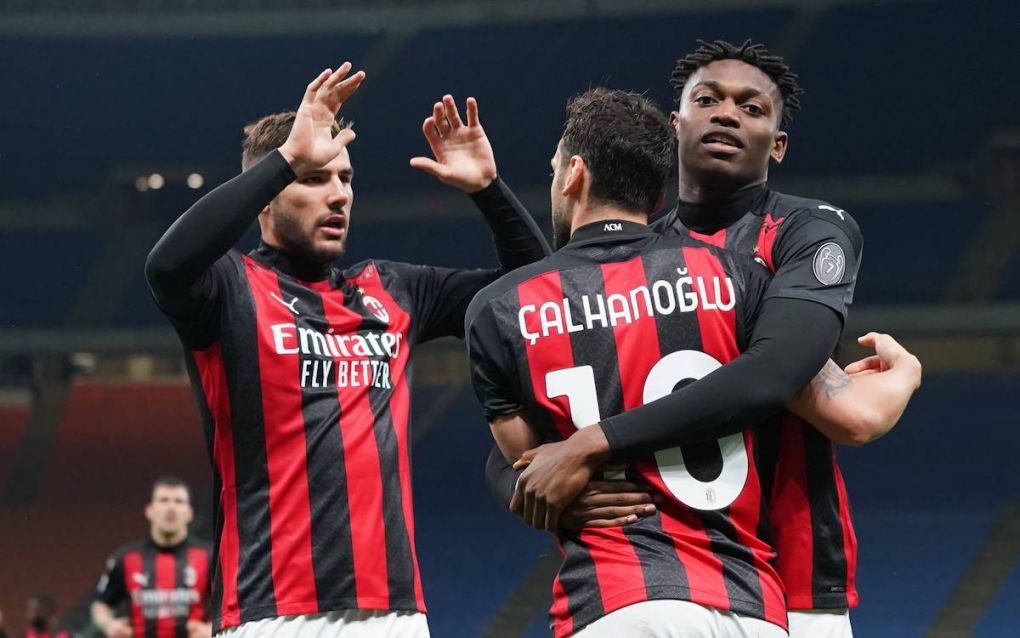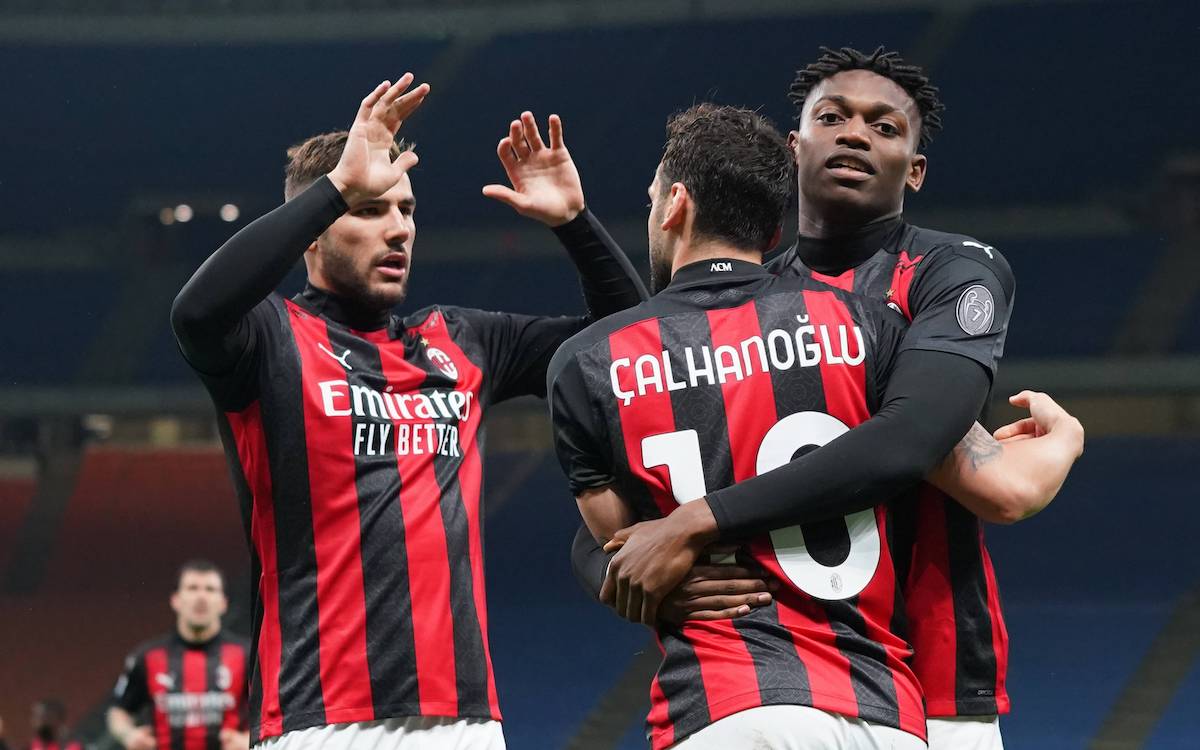 As for Atalanta, there are so many watchable players but ultimately, it will come down to stopping the attacking trio. Malinovskyi, Zapata and Muriel are all lethal when given the chance and also when it comes to creating them.
The trio will be very important for Gasperini's side and Pioli will have to find a way to stop them, using his midfielders in a smart way. In other words, almost a perfect game is needed from Milan to stop the quality of their opponents.
Prediction
It's do or die for the Rossoneri and as we saw against Juventus, this team can do well even in the big games, especially away from home. Therefore, there is at least some optimism that they will be able to pull this off.
Atalanta may be fighting for a good position in the standings, but they have already secured their spot in the Champions League and also played a cup final on Wednesday. Hopefully, Pioli's men will have what it takes to win.
Prediction: Atalanta 1-2 Milan
READ MORE – Pioli makes stance clear when asked about Milan future: "My future is tomorrow"