Napoli, Milan and Inter are tightly packed at the top of Serie A and it would seem that it is now a race to see who can come out with the title in Europe.
Milan defeated Inter 2-1 in the league to further bunch up a contested race rally and Napoli are now sitting in second. It would seem that they are now one point behind the leaders who are up next. Serie A are going to be hosting the new pulsating race and they are amongst the top five leagues too.
Sure, Juventus might have started out very slowly, but it would seem, that there is potential with them when you look at Dusan Vlahovic. Right now, fans in some other leagues are being starved of a genuine title race and now they are turning to Italy so that they can try and move the margins closer.
Germany has the usual separation between Bayern Munich and everyone else. Spain's very own LaLiga has its own one-horse race with Real Madrid out ahead of competitors. In Italy, you have very little distinguishing the top three, and it would seem that the real drama is now unfolding.
Inter
Inter are the defending champions, but, also, a surprise package. After a summer of sales – losing world-class manager Antonio Conte, world-class striker Romelu Lukaku, and world-class (notice the theme) right-back Achraf Hakimi – Simone Inzaghi has not just brought stability to the Nerazzurri but has, arguably, improved them. Right now, looking at odds from Casumo Casino and Sports Betting, Inter are the favourites.
They are the league's highest scorers with the league's second-meanest defence. Formidable at both ends, they are not just where they are on luck. Inzaghi's 3-back formation is different to Conte's interpretation of the 3-back in that it allows a little more freedom in attack, but it has allowed Inter to build from similar reference points and blueprints.
Napoli
Napoli are the perennial there-or-thereabouts team. Led by Luciano Spalletti this season, they've offered their most sustained performances since Sarri's tenure. With franchise player Lorenzo Insigne set to leave in the summer, everyone in Naples will be hoping that they can follow through to the final games and clinch the title they've been dreaming of since the days of Maradona.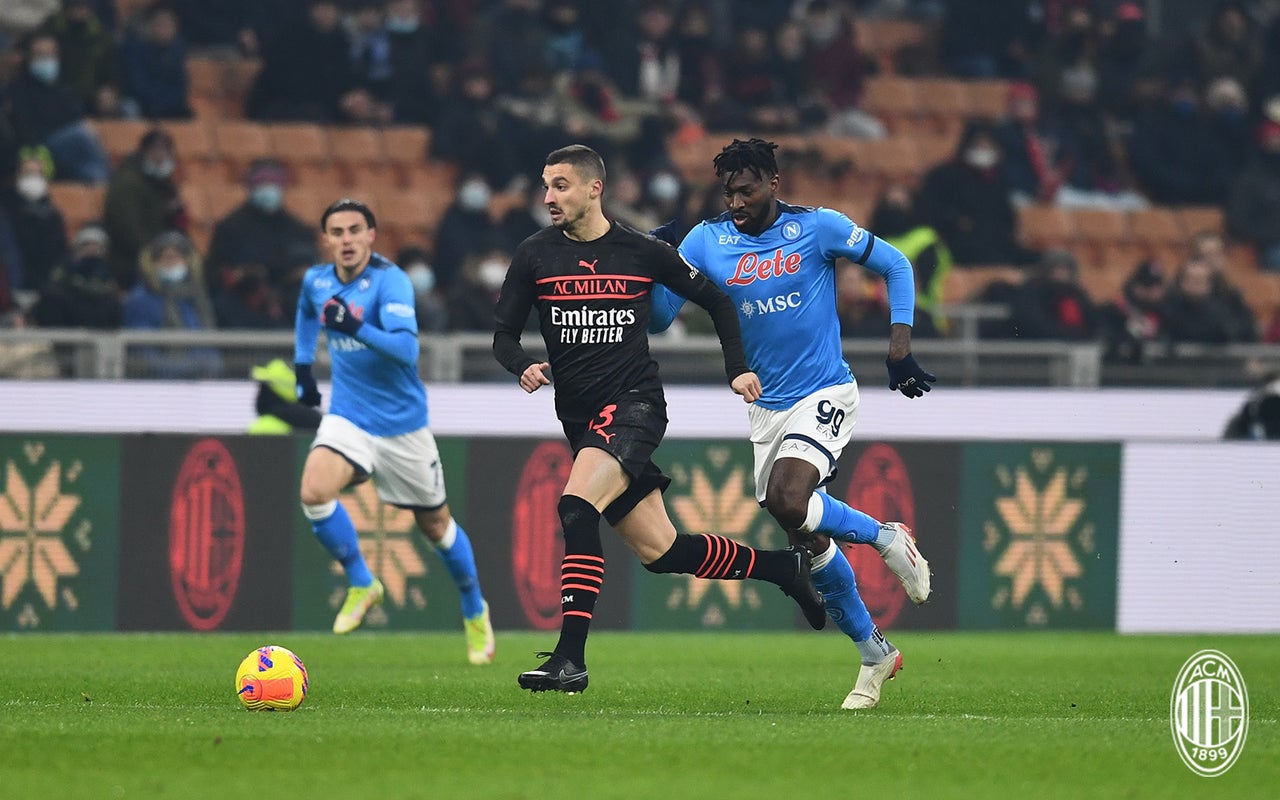 Victor Osimhen has become one the hottest U25 strikers in the world this season too, helping spur Napoli on in national and continental competitions. The Nigerian striker struggling with injuries in his first season but has been consistent this season – except for an eye-socket injury caused by contact (hard to avoid) – and shows many talents which suggests major European teams will be watching him regardless of whether he lifts the Serie A title at the season's close.
Milan
Finally, we come to our beloved Rossoneri. AC are back where they should be and are looking to build a long-term project. They still have a young squad, but they are talented, and the elder statesmen are helping elevate this team to title contenders.
The hierarchy at Milan will no doubt be expecting this kind of performance in the coming seasons due to the squad they're assembling but being near the top last season and this season proves they are ahead of schedule, in many ways.
Tying down promising starlets like Leao and Bennacer to long-term deals, as well as keeping hold of Tonali, Brahim Diaz, and Tomori are key to the future. However, they are prepared for now.
Whether Zlatan and Giroud still have enough legs between them to help the team compete at this level for the foreseeable remains to be seen, but it's obvious that they are close to being routinely relevant again.