AC Milan have always been a top contender in the Serie A and has played host to some of the greatest footballing talents to ever live. But has their talent extended past the Italian league?
In this article, we look at six of the best Milan players of all time who also had success in international competitions. There are some omissions here, but we chose our personal favourites, so we may well have missed your footballing idol!
1. Paolo Maldini
When you think of Italian international football, there are several names that spring to mind – mainly Paolo Maldini and Alessandro Del Piero. Maldini was a legendary Italian defender and only ever played for AC Milan and Italy.
He played for 14 years in the Italian senior squad and was captain for eight of those years. This resulted in him earning 126 caps and participating in four World Cups. The man is an Italian legend and although he never won a World Cup, he still tops our list.
2. Andrea Pirlo
Today, Italy still has some footballing stars that you could place a wager on using new betting promos. In the not so distant past, Andrea Pirlo would have been one of those stars. We nearly put Pirlo in first place due to the fact that he has won a World Cup. However, we stuck with one of our childhood favourites in Maldini.
Nonetheless, Pirlo is also an Italian and an AC Milan legend who is often regarded as one of the best playmakers to ever step on a football field.
3. Kaka
No list of AC Milan international legends would be complete without Kaka. Did you know that he is one of just eight players who have won the World Cup, Champions League and Ballon d'Or? This puts him in the company of Zidane, Muller, Rivaldo and Beckenbauer to name a few.
Kaka's exploits for both AC Milan and Brazil are the stuff of legend. For the Brazilian national team, he played in the 2002, 2006 and 2010 World Cups, and finished with 92 caps.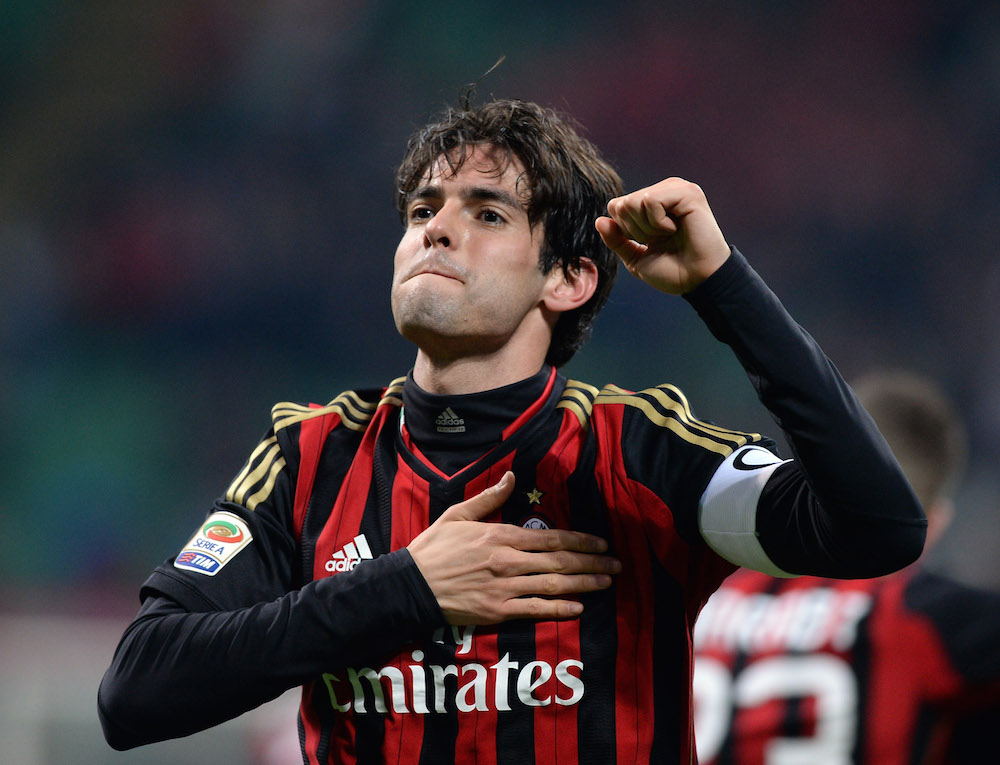 4. George Weah
People now think of Weah as the President of Liberia, but we will always remember him as the African footballing legend.
Weah is arguably the greatest African footballer of all time and although Liberia had little success, we included him in this list because he always fought to improve the squad and supported them continuously. As a Serie A megastar, Weah eventually coached the Liberian national team, and provided much of their funding.
This goes to show that you can still be an international star even if your national team are the underdogs. Many people have said he is the greatest player to never play at a World Cup.
5. Marco van Basten
AC Milan has had many legendary Dutch players, and another of our favourites was Marco van Basten. He enjoyed an amazing career at Milan from 1987 to 1995 and gained 58 caps for the Dutch senior squad too.
Van Basten was an iconic player for the Netherlands. Perhaps his most notable performance was at Euro 1988 where he was the top goal scorer and helped Holland claim the title against the Soviet Union.
6. Ruud Gullit
Ruud Gullit was always one of our favourite players – we loved his swagger and his epic dreadlocks, and the way he played at both AC Milan and for the Netherlands. He was always in the news and a top draw at international tournaments.
Gullit was an incredibly versatile player and represented a time when the Dutch had a strong squad. Arguably, they should have done much more with the players they had. As a player, he won the Ballon d'Or in 1987 and was the Netherlands player of the year in 1981.
In the 1990 World Cup, he was part of the Dutch national team that was dubbed as one of the favourites for the tournament. Despite never winning any silverware, he nonetheless remains one of the greatest Dutch players of all time.
There are other standout players such as Andriy Shevchenko who could be mentioned, but arguably their international careers were limited due to the relative strength of their national teams. Unfortunately, not every footballing megastar can also play for the best international squads!
Regardless, we hope you have found this article fun and interesting. Who would you put in your top six list? Do you think anyone we have mentioned is undeserving? Let us know and leave a comment!