AC Milan are about to enter yet another decisive new era. After hitting the reset button again over the international break, Stefano Pioli is at the helm.
Marco Giampaolo arrived in June but lasted just 111 days in charge of the Rossoneri before being sacked – the shortest reign of any manager in the club's history.
Pioli was officially confirmed as his successor less than 24 hours later, and it's fair to say Milan's supporters were not exactly thrilled with the appointment on the while.
#PioliOut reached the number one trend in Italy on Twitter, while a fan even stood outside the club's headquarters to protest against the leadership.
While there were arguably more qualified alternatives available, it's important to look at the merits of the former Lazio and Fiorentina boss ahead of his first game in charge against Lecce on Sunday.
Here, we take a look at six reasons Milan's supporters should give the 53-year-old a chance…
1. Man management
Pioli is known for his charismatic approach to management, building a foundation based on valuing players as people first.
Reports have claimed that the new boss has not been focusing too much on tactics yet since his arrival as he has instead focused on the psychology of the squad and getting them in the right frame of mind after a tough start to the season.
Pioli likes to work with players individually, to understand them and how they work and in order to adapt his methods. In that sense, he is arguably a polar opposite to Giampaolo, with some of his former players claiming he barely ever spoke to them.
Arguably Pioli's biggest achievement though was bringing together Fiorentina as a football club following the tragic death of captain Davide Astori.
The Viola captain's death 4 March 2018 ripped a hole in the heart of the city, but the team rallied and resurged under Pioli's tutelage as he united an emotionally broken group of players.
2. The stabiliser
Pioli has been dubbed as a 'stabiliser' on the field as well as off it.
When he took over at Lazio in summer 2014, he inherited a side which had almost finished in the bottom half the season prior. In 2014-15, with Lucas Biglia as captain, the club finished third and secured a place in the Champions League qualifying rounds.
Pioli took charge of Inter in November 2016 after a horrendous start to the season under Frank De Boer, and his effect was almost instant.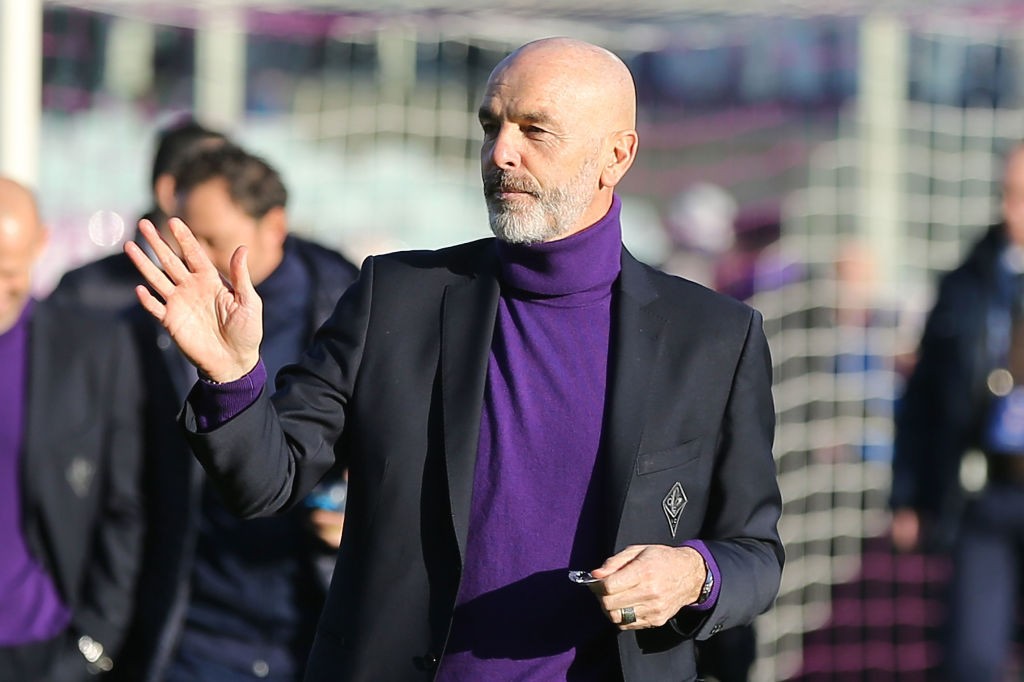 After one draw (against Milan), a win and a defeat in his opening three games, the Nerazzurri won nine of their next ten games with the only defeat being a narrow 1-0 loss away at Juventus.
The counter-argument to that, of course, is that things turned sour after – but a quick pick-up is exactly what Milan need.
3. Taming youthful exuberance
Pioli is also credited heavily for his ability to get the best out of young players, something which will be hugely beneficial given the nature of Milan's squad.
It was reported in August that the Rossoneri could set records this season in terms of youngest XI fielded, but this has arguably led and after a summer transfer campaign which saw six players signed, the oldest of whom is 25.
Pioli is credited as being the man who showed faith to one of Italy's rising stars in Federico Chiesa, as well as helping centre-back Nikola Milenkovic during his time at Fiorentina.
At Inter he got the best out of Roberto Gagliardini, and going back to his time at Lazio the likes of Stefan De Vrij, Keita Balde, Felipe Anderson and Sergej Milinkovic-Savic emerged.
Milan are in dire need of an experienced hand to help nurture and develop their young core, and Pioli could be that man.
4. Cost risk
Looking from a purely economic point of view, Pioli's contract makes a lot of sense for the club too.
The other person in the running for the job appeared to be Luciano Spalletti, with the ex-Inter boss Spalletti having even apparently accepted a three-year deal at Milan.
However, severance terms to end his Inter contract could not be agreed, though there is an argument that a €15m commitment to Spalletti (€5m salary over three years) is a huge risk in comparison to Pioli's terms.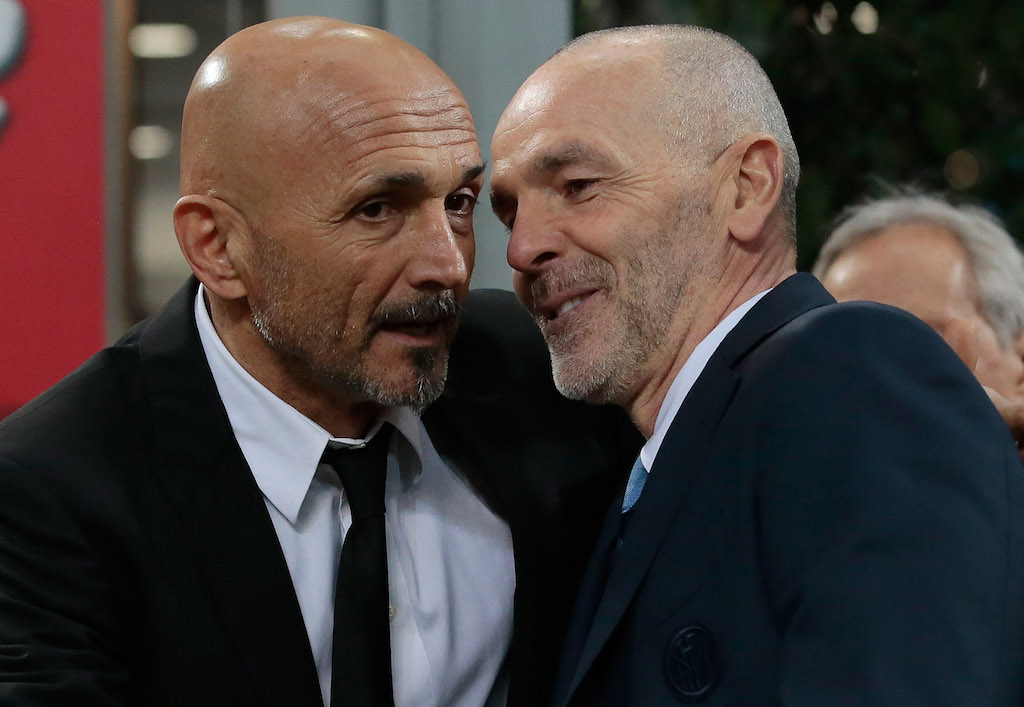 The latter has essentially signed a deal until the end of next season with a bonus if a top four finish is achieved plus a clause saying he will leave if a European finish is not attained this campaign.
In other words, if Pioli isn't a success he will leave, and it won't be financially crippling regardless of the outcome.
5. Style of play
Marco Giampaolo arrived with the intention of instilling his complex 4-3-1-2 system through preseason and developing it to the same level we saw at Sampdoria, but it never happened.
Whether that was down to the squad he inherited or the fact his approach was actually flawed we will never find out, but on the face of things Pioli seems like a man who can get more out of the current group of players.
Our writer Maxi Angelo did a fantastic analysis of Pioli's tactical approach which we do not want to detract from, but essentially it is based on high-pressing and intense counter-attacking.
From what we have seen so far this season that seems to be suited to this group rather than slow, laboured possession play in which the team fails to even threaten to cut the opposition apart.
6. Reloading the pistol
A large part of Milan's struggles so far this season could be attributed to a lack of goals, and the man who will be relied upon most for those is Krzysztof Piatek.
The Poland international has just one goal from open play in his last 13 Serie A games stretching back to April, and the Rossoneri desperately needs to find a way to get him firing again.
Giampaolo insisted that Piatek needed to be a 'complete striker' in his system, whereas Pioli has a track record of getting the best out of players who are pure finishers.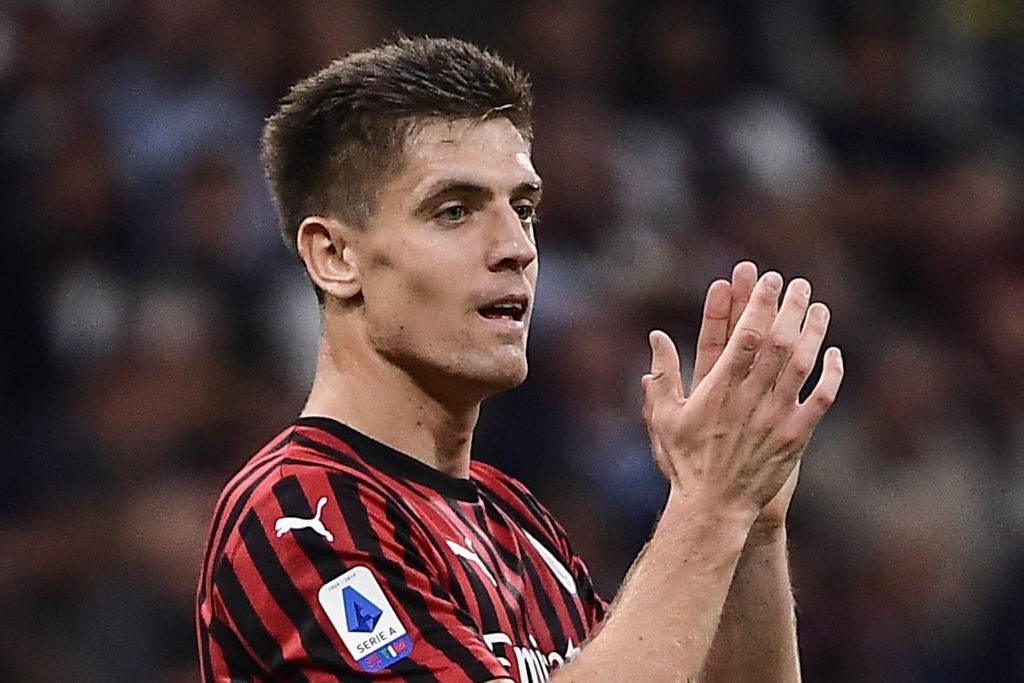 There are the obvious names like Mauro Icardi at Inter, Miroslav Klose at Lazio and Giovanni Simeone at Fiorentina that Pioli has got firing.
However, it's important to also remember the likes of Chievo's Sergio Pellissier plus Bologna's Marco Di Vaio and Gilardino – all of whom stand as evidence that No.9s can thrive in his system.
The ride begins on Sunday with a crowd of 50,000 expected at San Siro. Pioli will undoubtedly be judged immediately as every Milan manager is, but one thing he should be given is a chance to prove that he can work with this team and bring some stability.
After that, especially given the nature of this club, anything goes…
---
LATEST PODCAST: Episode 70 – Hitting the reset button (again)