Building the perfect Milan squad ahead of next season won't be the easiest task. Many players are currently on loan, some with options to buy, and others have expiring contracts.
The Rossoneri have been frugal in the market under Elliott Management seeking low-cost deals for players who can become valuable pieces, and they must take advantage of many decent opportunities in the summer too.
Milan are in danger of losing Gianluigi Donnarumma and Hakan Calhanoglu for free, on the other hand, there are many good options which could and should be exploited to strengthen the squad.
Even with the money of Champions League, it won't be possible to cover all the "gaps" in the depth chart by spending big for each of them. Taking a look at the list of players who are already available for direct negotiations, there are some interesting and realistic options.
We are not talking about Lionel Messi, Sergio Ramos, David Alaba, Sergio Aguero, Jerome Boateng or Luka Modric (even at the age of 35). Milan just can't afford such contracts, even if they don't have to pay a transfer fee. However, Milan will always be Milan, and with Champions League spot guaranteed, their fans can dream a little bit more, after many years.
Gianluigi Donnarumma will probably stay as soon as Champions League participation is guaranteed – at least that is our opinion and understanding. Taking this as a fact, the next big problem that will have to be solved is the deputy of Theo Hernandez at the left-back position. One possibility is that Diogo Dalot will be redeemed, but if this isn't the case, Milan should look at Jordan Amavi of Marseille.
The French full-back had an excellent run in the beginning of the season, being a starter both in Ligue 1 and the Champions League. He has just turned 27, is left-footed, fast and strong, and is decent in both attacking and defensive duties. The only worry is his frequent injuries in the second half of the season. He is of course not an elite-level player, though also not bad for a free agent as a back-up option, if it is right that Dalot could cost €20m.
In the centre of defence, things are much clearer. Alessio Romagnoli, Simon Kjaer and Matteo Gabbia are the three obvious options, with Pierre Kalulu as a fourth emergency option. It remains to be seen if Fikayo Tomori stays. If not, Javi Martinez of Bayern Munich could be worth looking at. He may be 32 years old, but he can play as a defensive midfielder or as a centre-back. Also, his experience would be important, especially in the Champions League.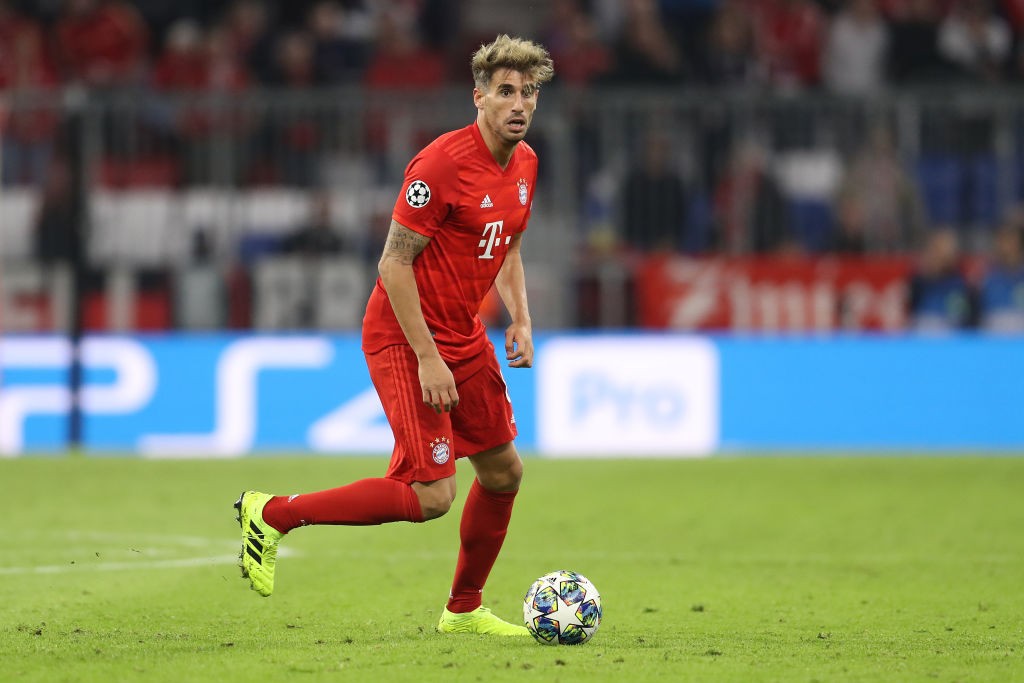 In midfield, Ismael Bennacer, Franck Kessie and Sandro Tonali are the three options for two starting spots. So ideally, a fourth central midfielder will be needed. Will it be Soualiho Meite? Time will tell. If he returns to Torino, Georginio Wijnaldum would be the ideal option. Not many things need to be told about his quality and Champions League experience. It would not the easiest operation given the competition, but Maldini could use his charm.
As for the right wing position, there is no lack of options at the moment, but there surely is a lack of Champions League quality. Alexis Saelemaekers and Samu Castillejo are simply not enough to lead Milan into their first Champions League participation for seven years.
For this position, Florian Thauvin and Lucas Vazquez are available for free. Both of them might not be top class players, but the former has a good season with Marseille and the latter has many starts for Real Madrid, especially during the last couple of years during which he has also shown an ability to play right-back.
We now come to the attacking midfielder position. Hakan Calhanoglu is yet to renew his contract while Memphis Depay is a free agent in a couple of months. They are both 27, and the Netherlands international has 14 goals and 9 assists in 29 games in Ligue 1, while Hakan has 1 goal and 9 assists in 21 games in Serie A.
Is there a reason why Milan should not try to do everything possible to bring Memphis to San Siro, especially given that Brahim Diaz might not be sticking around? Making a good offer to Depay and signing a player who can play behind Ibrahimovic, in place of him as a striker and also on the left wing seems a no-brainer.
After Donnarumma, the Lyon man should be Milans' next big financial sacrifice for next season, also because of his versatility but mainly because of his quality. It is not a secret that the Rossoneri must make a leap in that regard if they are to make it out of the group stages.
---