AC Milan have been undergoing somewhat of a shake-up under the radar regarding the staff responsible for off-field issues.
Among the notable changes, they appointed a new Chief Communications Officer in Pier Donato Vercellone, and a new Corporate Communications Manager in Halajie Barjie, with the aim of continuing to heighten the exposure of Milan as a global brand.
We spoke to Pier Donato Vercellone about his start to life as a Rossoneri employee, about why he was so drawn by the club and the targets that he and the management have in mind.
First of all, could you give us an insight as to what your role is and what you get up to on a day-to-day basis?
"I am Chief Communications Officer at AC Milan. My office is key to drive the achievement of the Club's objectives by broadening the awareness of the public and the stakeholders of what AC Milan is doing.
"Key messages and values, creating and delivering a global, strategic communications plan will equally enhance and protect the Club's reputation and public's perception."
You only recently arrived at Milan, what convinced you to go for a role at the club and how have you found it so far?
"Being able to combine both my professional interests for the world of communications and my very personal passion for sports and football was a key lever in my decision to join AC Milan.
"But it was easy to convince me: as a big football fan I always admired and followed Milan, both as a football Club and as a brand. A top global brand, with hundreds of millions of fans around the world, a legendary heritage and a world-class management.
"I think being able to help further strengthen the Club's positioning and reputation is a compelling and exciting professional challenge.
"Moreover, when I was a boy playing football in local leagues, Franco Baresi was my idol, a great personality, on and off the pitch: and now here I am working together with Franco to communicate the Club's mission, vision, and core values … who would not want to be in my shoes?"
A lot of fans are intrigued by the movements the club are making off the field with innovative partnerships with brands like Apple Music and Google, what is the thinking behind these moves?
"Football is constantly evolving, and all the clubs are looking for new ways to improve the emotional bond with their supporters.
"AC Milan is certainly at the forefront in brand-building initiatives and in its talent to spread our values: our ability to share content and the Club's storyline, together with our digital presence, are significantly growing, especially in the most relevant international and developing markets, such as China.
"Furthermore, our vision is future-oriented, as we connect AC Milan's iconic brand equity with the passions and interests of younger generations of fans. We have decided to support and develop talents, on and off the pitch, to unleash new energies, to pick up and drive new cross-cultural trends and, last but not least, to explore new areas through innovation and creativity.
"In particular, our partnership with Roc Nation allowed us to increase our visibility at an international level among the younger communities that are the trend-setters."
Is the vision of the ownership and the board to move Milan into being more of a '21st century' club?
"We must nurture our legendary history, with an eye to the future. We have the youngest team in Europe, with a winning mentality, which is performing well, having fun and showing fans a good time.
"We want to pursue the concept of a contemporary, modern and progressive football. Brand-building and communication are also consistent with that strategy: we want to innovate through tradition, between history and future."
How important is on-field success as a compliment to the work being done off-field to raise revenues etc.?
"Clearly, the sporting results drive and influence fans' passion, but I don't think they are absolutely fundamental or the only driver of development.
"I believe that AC Milan can become the brand with the highest reputation and positive perception in the world of football, and this is going to attract businesses, sponsorships and new investments.
"A Club with such a unique and distinctive positioning can certainly become a 'lovemark', even without constantly winning on the pitch. It is a medium-term path, on which we are working with great dedication and commitment. And anyway, let's not forget that we are at the top of the Serie A one of the most difficult leagues in the world."
How much do you believe a new stadium would benefit Milan and Inter? 
"I believe it is a unique opportunity for the two Clubs, for the city of Milan, but also for the whole Italian and global football sector.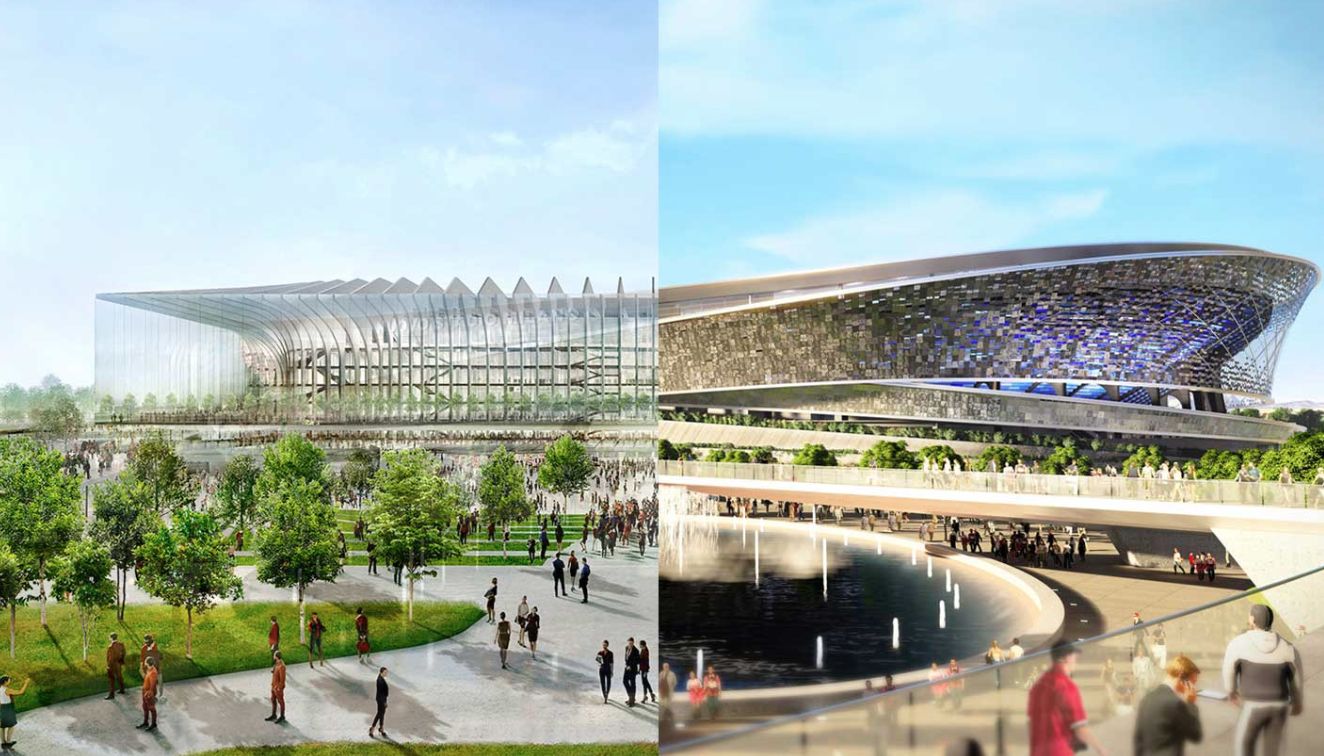 "We want to create the best stadium in the world, to welcome and engage fans, families and corporate customers in new and exciting ways.
"It will become an international benchmark as per a new approach to the world of football and that it is going to generate new economic resources also for the benefit of local communities."
If you were to summarise the vision of Milan as a collective in a few words or sentences, what would it be?
"AC Milan Above All: the Club beyond everyone's interests, to continue being proud of the path we've undertaken and to secure a sustainable future for our Great Milan."