The business end of the season is always a fun time to follow a football club given the abundance of speculation in the media in addition to the natural excitement that the last few games bring.
This is especially the case for Milan who have a number of uncertain situations looming over them regarding renewals, transfer business, the future of head coach Stefano Pioli and whether they will achieve a top four spot – which the former three perhaps depend on.
We spoke to journalist Pietro Balzano Prota about a number of different topics related to the Rossoneri, as well as getting his opinion on the season as a whole.
What would you give Milan's season overall as a score out of 10, and explain your rating…
"An 8. How long has it been since we saw Milan first in the standings for a long time? Despite incredible and many injuries. Of course we have had a decline and a collapse, but I do not want to condemn this group… definitely a positive vote. Let's put it like this: if they qualify for the Champions League then an 8, if they don't get there definitely a good rating… a 6.5."
Which players have impressed you in particular?
"Tomori! I didn't know him well, he has incredible characteristics. There was no defender like him at Milan before. Kessie, now the leader of this team, is always the last to surrender… for dynamism and physical strength he is a Premier League player."
Do you think the summer transfer window in 2020 was adequate?
"It was a good transfer campaign. Players have arrived who have strengthened the team. Injuries have not helped this year… but step by step they are strengthening the team year after year."
Did the January mercato fall short of expectations with the team in a Scudetto challenge?
"It is easy to say in retrospect. At the beginning we were all happy with Mandzukic's arrival for example. Tomori arrived which turned out to be a great coup, and then the post-Covid market situation is complicated, we know."
What are the main areas that must be addressed this summer with signings, and do you think the club will address them?
"We must continue to strengthen the team. And it's something that you step by step. I don't like talking about roles, but I think what is needed is an increase in the general quality of both the owners and the substitutes."
Can you reveal the names of any targets that the Rossoneri are pursuing?
"More than names, I can tell you that Milan are looking for a right winger given the possible sale of Castillejo. We are looking for a striker who can also be the starter to let Ibra catch his breath. And also something in midfield… if we get Champions League it will be a good market, in my opinion."
What is the latest on the situations regarding renewals, and do you think Donnarumma and Calhanoglu will stay? What about Romagnoli too?
"It is a thorny theme. As Maldini said, we are talking about it at the end of the season, I am convinced that Donnarumma will remain at Milan or that he will not leave on a free. We will see what happens.
"Even Calha may eventually stay… let's see, but let's talk about facts. Milan meanwhile is in constant contact with Kessie's agent to renew with him, he is considered a key player and leader. On Romagnoli… if important offers arrive, maybe [he leaves]."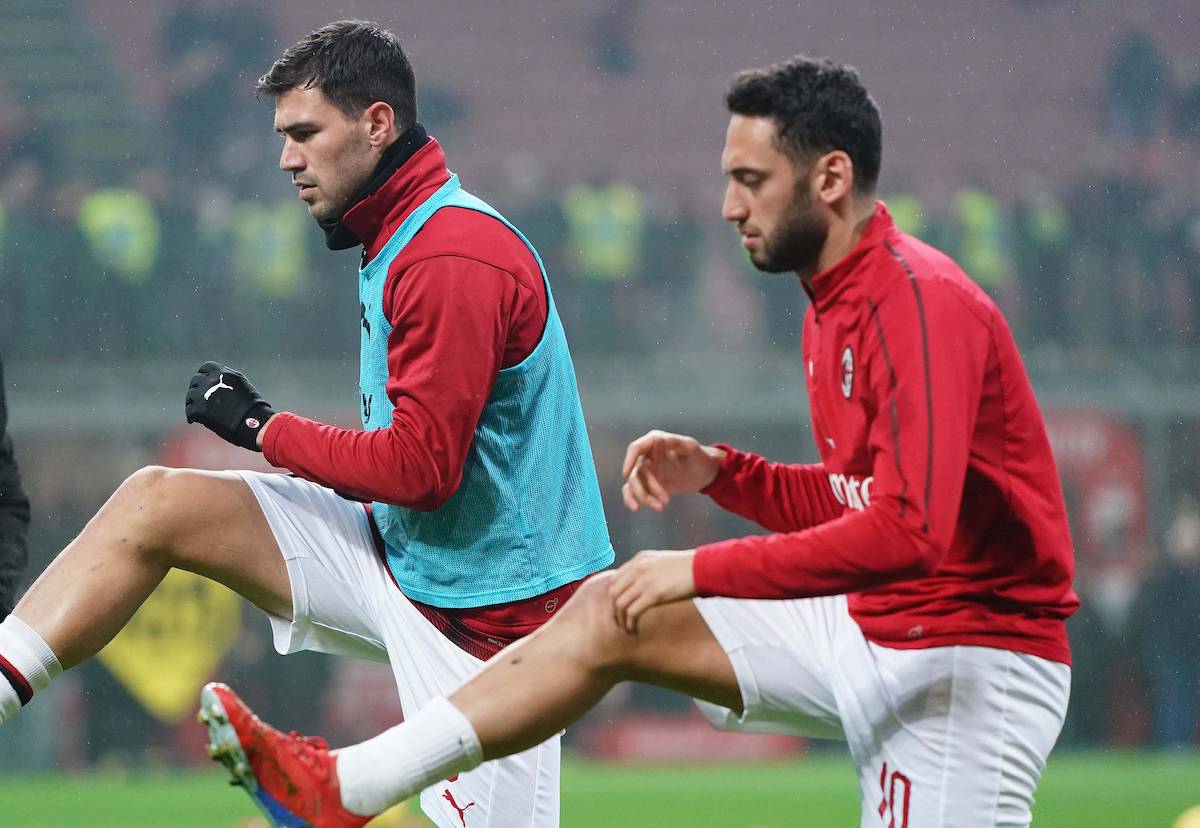 Regarding to loan players like Tomori, Dalot, Brahim and Meite – is their future at Milan?
"These are situations that will be discussed at the end of the season: if there is the possibility of renewing the loan, they will try to keep them… but I don't think – and it's just my idea – that Milan will try to buy the three. Relations with Manchester United and Real Madrid are still very good, we'll see what comes."
What are your thoughts on the treatment of Jens Petter Hauge, and could he really leave this summer?
"Weird situation: when he had the chances he wasn't dangerous, there were ups and downs, but for me he proved to have value. I don't think Milan will sell him, unless there are important offers, but maybe they will consider sending him on loan to give him playing time and give him experience."
Finally, your thoughts on Pioli and the job he has done. Should Milan look for an upgrade eventually?
"Milan were first in the standings for more than half the season, they played good football, and one cannot ignore the work of Pioli. I strongly believe in meritocracy. Of course, not reaching the Champions League would have the taste of failure, but an important job has been done. I say one thing to the fans: we are following a path, we will not go back to the top overnight but step by step, and I have the feeling that the path taken is the right one."
---
READ MORE: Swiss semi-pros to Milan's dominance – The emergence, evolution and demise of Catenaccio