Marco Frigerio has been added to the first team squad in recent fixtures having been promoted from the Primavera side, and we are delighted to be able to interview the young midfielder.
The 19-year-old has been part of the club for the past nine years and has made his way up through the ranks. With the Rossoneri been in somewhat of a squad depth crisis of late, Marco has made the step up and given his availability for Pioli in recent weeks.
Frigerio boasts 50 appearances with Federico Giunti's Primavera team, in which he has scored three goals, and his natural position is as a holding midfielder.
SempreMilan are privileged to have spoken to him about his career thus far and what the last few weeks have been like…
Marco, thank you for taking part in the interview. First of all, congratulations for recently been called up to the first team. From a personal view how did it feel?
"Hello, thank you. It was a thrill to be present at the San-Siro and see your team win in the last seconds, truly indescribable, even if I know that this is only the starting point."
Now that you have been in the first team, are you hoping to make your debut sooner than you may have expected? Considering the chances given by the club to its youth players…
"Of course, I can't wait to play my cards. I have to keep working and improving and if the opportunity arises, I will have to be ready."
Do you believe the Primavera are in a position to achieve great things next season?
"Honestly, I think we can compete for the title. Of course, there are very strong teams, but we have excellent potential, both as individuals and as a group."
From a personal view what are your hopes and aspirations for the future?
"I aim to improve myself more and more, I hope to have a chance in the first team and will have to be good at exploiting it."
Do you hope one day to play for the national team?
"Yes of course, this would also be a great dream of mine, to play in a major tournament representing Italy. It would truly be beautiful."
We have seen how close the club as whole is. Who would you say is your best friend at the club?
"Let's say that having been here for 9 years I have seen many friends come and many leave. So, I do not have a real best friend, but I certainly have many. This is important for having a solid and united group."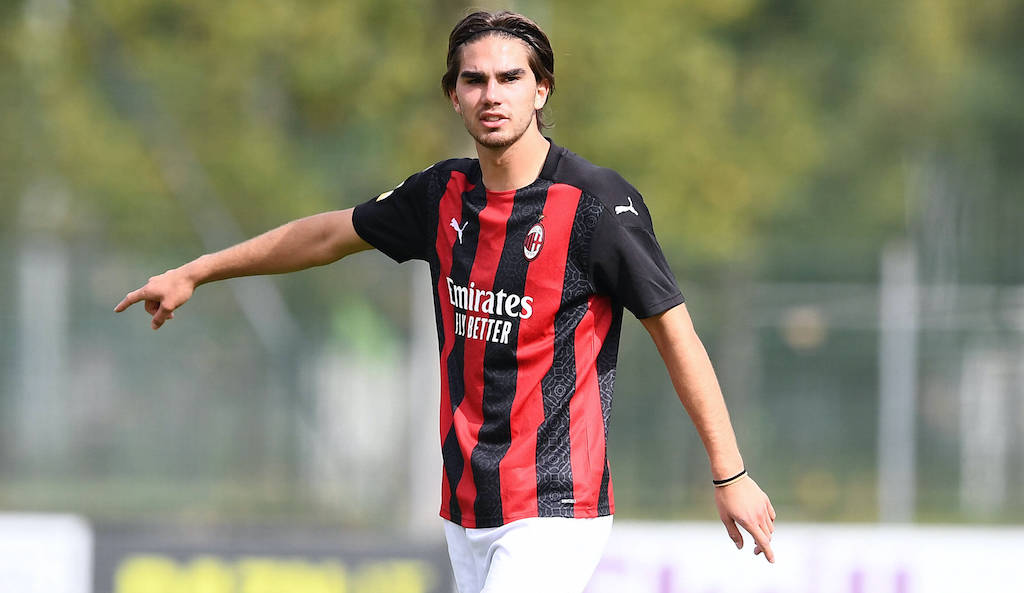 Growing up, who was your idol?
"My idol has always been Iniesta. I still watch his Barcelona videos today; he is truly an extraordinary player. But in my opinion, I see myself more in Rakitic's style of play."
If you weren't a footballer what do you think you'd be?
"Honestly, I can't see myself out of this sport. So, I would always do something football related, maybe the coach [laughs]."
Maybe one day you'll be the manager of the first tea!. When you are not playing football, what do you like to do?
"Maybe [laughs]! Well I really like fishing, but in the periods when I can't I love being in the company of my girlfriend. Going for walks or in the shopping centre and going out with my friends."
When you go out with your girlfriend or your friends what is your favourite thing to eat?
"In the summer, definitely ice cream! While when it comes to going for dinner, we try to vary it a bit, but we love sushi and pizza."
If you could make a five-a-side team based on past players and present what would it be?
"In goal I would put Donnarumma. In defence Maldini, the midfield would be Iniesta and Xavi and in attack Messi."
A strong side! Finally do you have a message for the Milan fans?
"For years, Milan has not been in the place that it deserves, now finally thanks to Mr Pioli and the fantastic group that has been created, we are at the top of the table where Milan must be. I hope we will continue to do great things, also at a European level and I personally hope to be part of this wonderful group."
---
READ MORE: A statistical analysis of the ideal deputy to Kessié