She has already created a big splash since arriving in Italy, but we at SempreMilan are honoured to have landed an exclusive interview with AC Milan's Vero Boquete.
The Spaniard is a legend who has come a long way from her early days in Santiago de Compostela, where she was the only girl who dared to play football in a town where girls were banned from playing that sport. Now, she has a stadium named after her in the city.
Vero is a champion who has won accolades both on and off the pitch. On the field, she has won the Champions League with FFC Frankfurt in Germany and on the international level, she's won the U19 Euros and the Algarve Cup with Spain. To date, she is also still Spain's all-time leading scorer.
She has also won domestic trophies in both Germany and Spain as well. Without her, the Spanish national team and women's football in general wouldn't be where it is today. She's also a leader who has never been afraid to do the right thing, even if she had to pay a heavy price for doing so.
Boquete was also selected to the FIFPRO World XI by her fellow athletes, and has been incredibly humble about receiving the honor as well.
Vero is one of the best midfielders in the world and is one of the greatest players of all time. Milan are fortunate to have her and we at SempreMilan are fortunate to have this exclusive interview with her…
First off, what attracted you to Milan and what made you decide to play in Italy? What do you like about the team and the environment so far?
"AC Milan is a big and historic club, to be able to play here wearing this jersey it's a privilege. After NWSL and this weird COVID season I wanted to play right away and not wait for a new season in US, so to come back to Europe was my priority," Boquete told us.
"And Milan its a challenge, a new country and new league for me, a ambitious project with the women's team… it was really interesting and I decided to come."
What do you think you can contribute to Milan and the growth of Italian women's football?
"I'm an experienced player, I have been professional for 15 years, I played in the best leagues. So I hope to help my team to be better, to play better, to qualify for the next Champions League and why not, to fight and win some titles. And at the same time, to help women's football in Italy, getting more attention, respect and consideration from other players."
You are the first high-profile player to play in Serie A Femminile. Do you think more high-profile players will want to play in the league in the future?
"Yes, I really think so. Italy started later and goes slow but women's football is developing and getting more support, organisation and attention so I'm sure in the next years more international players consider to come here and play in this league."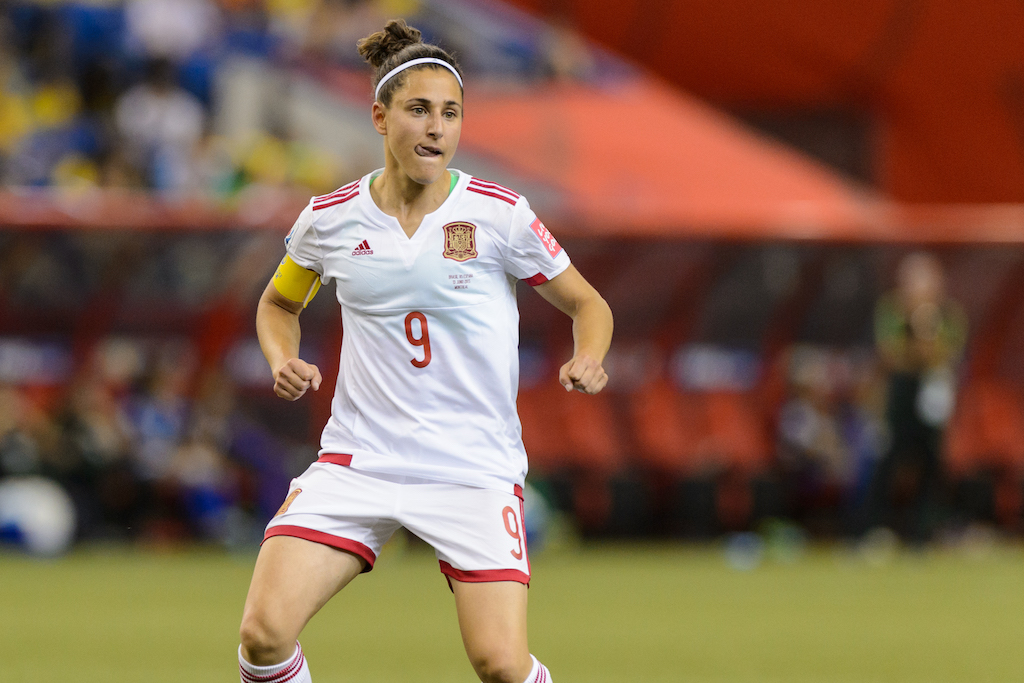 Women's football seems to be on the rise in Spain. The country has produced several talented players over the years, including Ona Batlle, Alexia Putellas, Mapi León and Irene Paredes. What do you think has contributed to the rise of women's football in Spain?
"So many things are helping/contributing to the rise. In the last five years, specially after the Canada World Cup and our push/fight with the federation things started to change or going faster.
"More investment, more support from federation, LaLiga, football clubs, media etc. means now we are more professional, we have better conditions so the level is getting higher every day. I'm sure Spanish league is already a good one and hopefully the best one in a couple of years.
"Also, next years the National team will be fighting for the best titles, Europe Cup and World Cup. They are ready."
How do you think the RFEF can help the growth of women's football in the country (Spain)?
"Right now I think the best way it's to go together and not fighting with government, institutions and clubs. If we go together we are gonna go faster."
The pandemic has certainly put a halt to a lot of people's plans and has had an adverse effect on women's football. What do you think is important for women's football to do in recovering from the pandemic? And how has it affected you personally?
"I think everyone and every sport is living the same situation… less investment, lower budget, less sponsors… but I think we keep growing in fans even if the stadiums are closed.
"Everyone wants to watch football and this is a great opportunity to build a strong relationship with the fans and to create more interest in our game. So, whenever this virus goes away everyone will be already in love with Women's football."
You have stated that you grew up watching Serie A. Who are your favourite Serie A or Italian players of all time?
"I watched more LaLiga and Premier League but I love football and Serie A had good times so I watched of course! My Italian team was Milan because one of the best teams in the football history, Milan of Sacchi with Maldini, Van Basten, Gullit, Rijkaard… but I was too young to enjoy that one! But I enjoyed watching players like Pirlo, Totti, Maldini, Inzaghi…"
You've played in several different countries before. Do you pick up new things from each country you play in and how does that contribute to your overall playing style?
"Of course I do! Every country has a different style, different characteristics, different methodology of training… I try to adapt and absorb all that I can so then I'm a better player. Right now I can adapt to different ways of playing, different systems, I understand the game better, I recognise situations easier and I take decisions quicker."
How would you describe your playing style? You honestly remind me a lot of the great fantasisti of yore (e.g. Baggio and Maradona)…
"Mmm… it's hard to describe yourself, it's always better if some else that watches you play do it. But obviously I'm a creative player with good vision for the last past and with skills to keep possession and to create good opportunities to attack."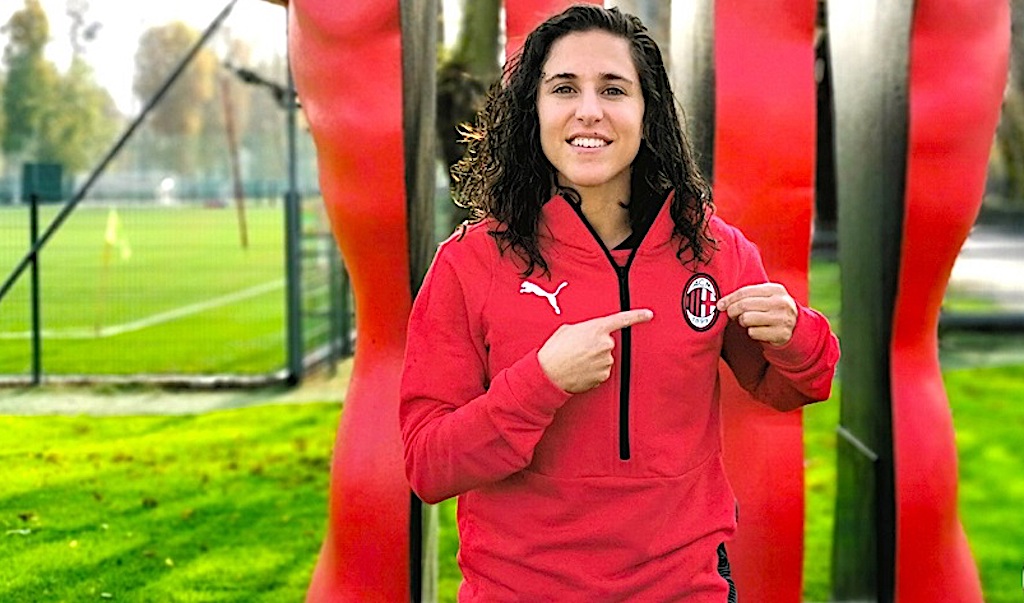 You seem like a very brave and outspoken person who is not afraid to do the right thing even if it comes at a great personal cost to you. Why do you feel it's important to stand up for what you believe in and what would you say to people who are in similar situations?
"My parents taught me well. Principles and values ​​come first. What it's right comes first. Anytime, at any cost. At some point in our life we know what it's right and what it's wrong, and then it's up to us what we do with that information. For me, to use the 'voice' I have in a good way it's a must. I want to have a positive impact on the things that I can; it's a life purpose."
During an interview with Real Academia Galega, for their 'Novas voces para a lingua' series, you spoke about the importance of preserving the Galician language. How important is your Galician identity to you and how much of an influence does it have on you as a player?
"Galicia is from where I came from, my roots and something that I feel so in and so deep. To be Galician makes me special, we have a special culture, our own language, and to be from Galicia make me proud and give me some values and principles that are important in me as a person and as player. Humbleness, simplicity, fairness, integrity… all that is in my Galician ADN."
In terms of entertainment, who are your favourite musicians? Do you have any TV shows you're a big fan of?
"I like all kinds of music, depending on the moment! Coldplay, La Fuga, SES, Ultimo (Italian), different songwriters…"
You have stated before that you'll be in Italy until June. Do you think there's a chance that you'll play for Milan next season?
"Of course there is a chance! Right now I'm just focus on helping the team to have a great season. After that, we will see if at the end of the season both of us, club and myself, are happy with our 'union'."
During an interview with Empório, you stated that you'd like to play at the San Siro. What would playing at a stadium like the San Siro be like for you as a player, especially if you could play in front of the fans (assuming of course, the COVID-19 crisis gets under control and people can go to the stadiums again)?
"I grew up thinking it was not possible for me to even dream about to play in big and important stadiums. To play in San Siro will be a dream and a very important moment in my career, no doubts about it!"