AC Milan's first signing of the January window was confirmed on Friday night, with Soualiho Meite arriving on a loan with option to buy deal from Torino.
Meite is by no means a household name and has found himself utilised less this season by Marco Giampaolo, so our writer Rohit Rajeev has taken a dive into what Milan fans can expect from the latest recruit…
Back story
Meite's is a story that started in the suburbs of Paris where he was born on March 17, 1994. His initial career started off with FC Gobelins before he signed for AJ Auxerre's youth academy as a 13-year-old in 2007.
Meite spend the next 4 years playing for the Auxerre B team and the academy before the arrival of Bernard Casoni in 2012 who promoted Meite to the senior side. Twenty-two appearances, later he started catching the eye of bigger teams and finally Lille paid €2.7m to Auxerre to poach him.
However, after failing to impress with the bigwigs at Lille he was farmed out to Belgian team Zulte-Waregem where he found his mojo once again. In the summer where Monaco had a huge exodus of incomings and outgoings, a virtually unknown Meite was signed by Monaco for €8m from Lille after being impressed with him in Zulte.
However, given the depth of talent at Monaco he couldn't break into the main XI and was sent on loan to Bordeaux for playing time. A move to Serie A beckoned then as Torino who paid Monaco €11.5m for his services in 2018, and now he has made another move upwards.
Playing style
Playing under Giampaolo this season, Meite's role has been redefined under the Italian. Torino play a 3-5-2 with a three-man midfield of Rincon, Meite and Linetty with Belotti and Zaza/Verdi up top.
In the 3-5-2 Meite is used as a wide midfielder whose main job is to combine with Singo, recycle possession and cover the defense. Here are some aspects of Meite's game observed…
Pressing
For Milan, pressing has been the soul of their game. The Rossoneri use cover shadows and play a high compact line (unless down to 10 men like against Benevento). At Torino, against Giampaolo used a basic version of the press by restricting the opposition the byline and covering passing lanes thereby cutting off all passing option to the player in possession.
Passing and deft touches
Meite's passing is usually restricted to short ground passes keeping in mind that his main role is to win the ball back and pass it to the more creative player. Retaining possession, recycling it and acting as a passing option to form a passing triangle (an intricate part of buildup play in Giampaolo's style of play).
Now this is not to exclude some deft touches Meite pulls out of the hand including his assist for Zaza against Inter.
He is also capable of finding players between the lines albeit he is very inconsistent with his passing and rarely tries to play long balls.
Making space
Being a wide midfielder in a three-man midfield, Meite is also tasked with creating space for Singo, the wingback. He occupies defenders and makes runs to create space for Singo to bomb forward. If Torino lose the ball then Meite will cover the tracks of the Singo and prevent exposing the 3 man defense to attack from the wide areas.
Aerial ability
Standing at 187 centimeters (6ft2) – which is the same size as Milan Skriniar, -Meite brings an aerial threat during set-pieces. With Milan struggling to defend corners, Meite's huge frame can help to clear more balls or even distract defenders during a corner at the other end of the pitch. His solitary goal this season came via a header.
Physical presence
Standing at 187 centimetres, Meite's huge frame and his fairly muscular body gives him an edge to win challenges. His strong physique and upper body strength gives him the power to wrestle opposition players off the ball and his long legs gives him an edge to cleanly tackle players without giving away much fouls
Areas to improve
As adept he is in some areas, there is a large area of the game Meite has to improve.
Defending corners
In terms of defending set pieces, Meite's positioning is lacking as he is often away from the thick of things given his size and aerial ability. A more palpable explanation for this could be that Giampaolo uses a zonal marking system and therefore he wants Meite's tall frame to distract the path of the corner as much as possible.
Work rate
Another area for improvement is his work rate. In this picture below you can see that while Chiesa is engaged in a duel with Singo there is a lot of space between Singo and Meite. Ideally Meite should position himself a bit better and close the gap because in this sequence of play Chiesa beats Singo and goes on to shoot which luckily went wide.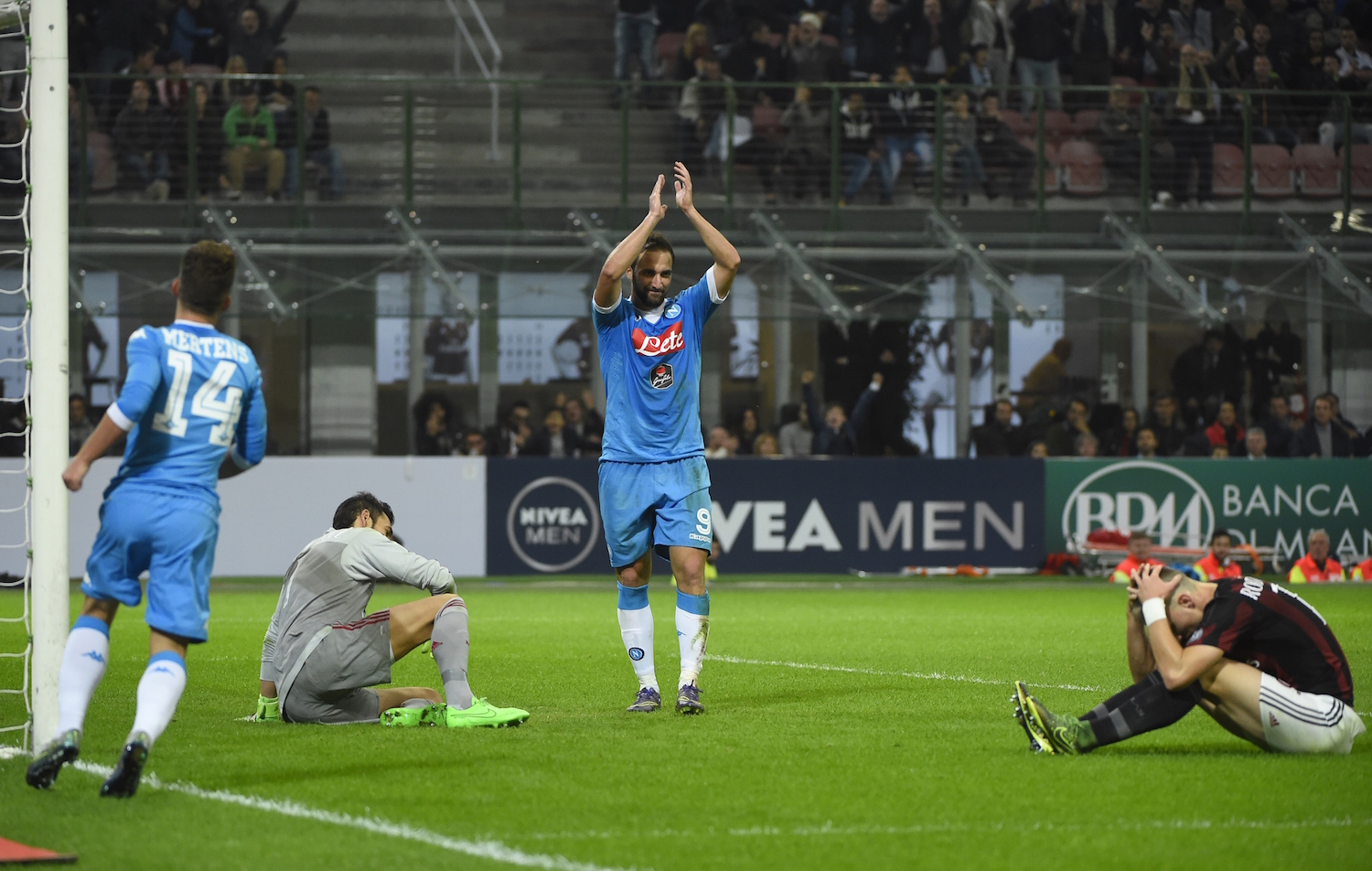 Involvement in play and passing
Meite is at times too far away from the point of where the play takes place and hence cannot influence play. His passing also has to improve if in fact he wants to challenge Kessie for the starting role at Milan.
However, we could also debate that Giampaolo's style of football has not suited to Meite's strengths and he would be more home to the idea of playing as a defensive in a 4-2-3-1.
Statistical comparison
Thanks to @ViziFootball for this statistical comparison between Frank Kessie and Soualiho Meite.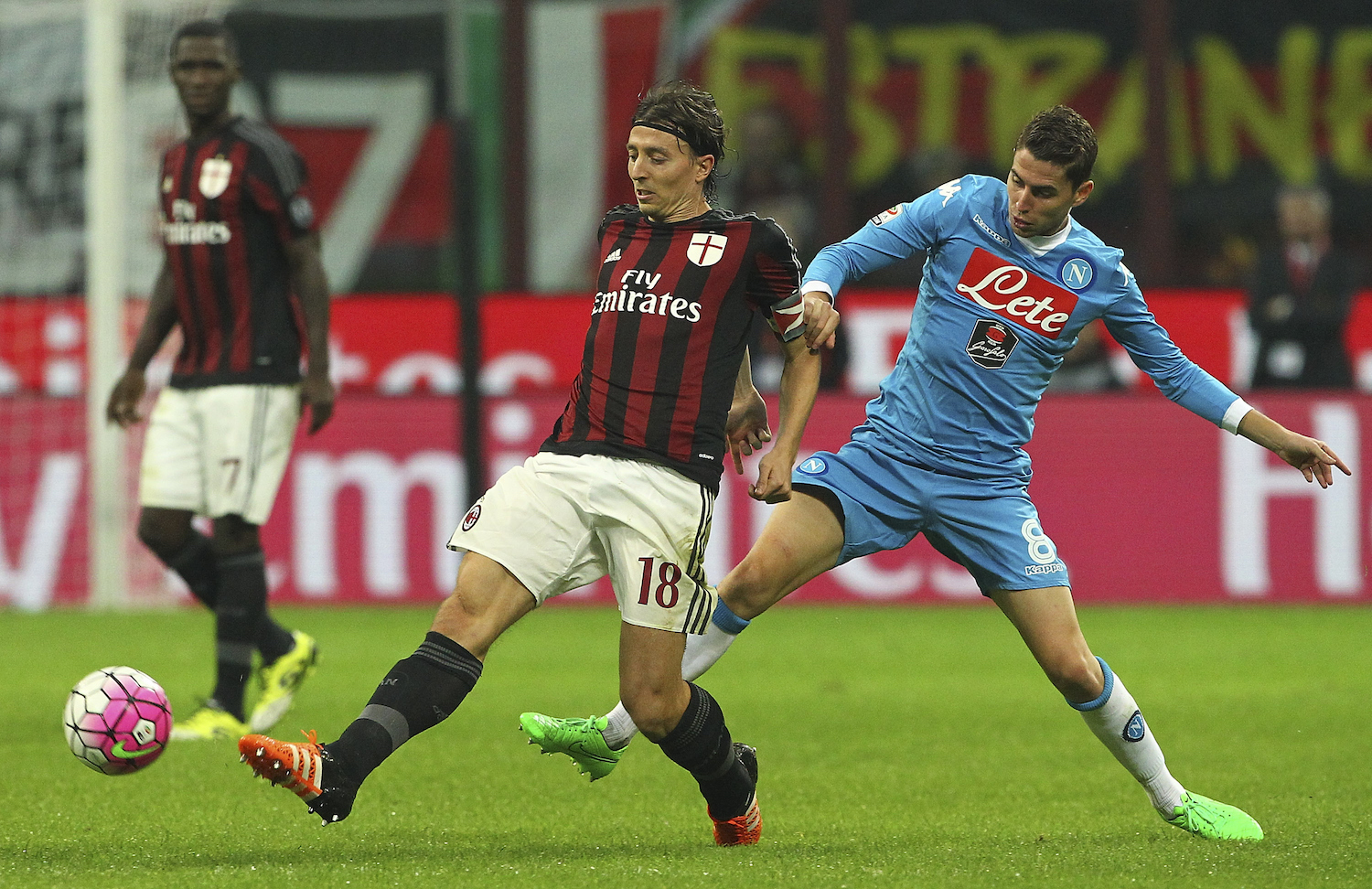 Kessie – one of the most complete midfielders in Serie A today – excels over Meite in every department. While Meite averages 0.98 interceptions per game, Kessie has 1.18 interceptions per game. The Ivorian averages 1.84 tackles per game while the Frenchman only has 0.98 tackles per game.
In terms of assists, Kessie has three assists this season while Meite has only registered a single assist.
Deal or no deal
With injuries piling up, it came to a point where Milan had to play a right-back out of position as a crisis in midfield. Krunic, even though he was injured, has become a square peg in a round hole as he was not suited to Milan's style of play as he was brought in to play Giampaolo's 4-3-1-2.
It was clear for Milan a defensive midfielder with the properties of Kessie was needed and the club didn't have much of a budget given how Coronavirus has shrunk the pockets of even the cash-rich Premier League clubs.
A loan move for a player who is used to the Serie A for as cheap as €500k with an option to buy at around €8m is a welcome move for Milan who are chasing Champions League football and perhaps even more.
It is a move that fits exactly what the club need from a cost and a tactical standpoint.
Transfer rating: 7/10