AC Milan have confirmed the signing of Brahim Diaz on an initial two-year loan deal with an option to buy, meaning they will have the playmaker until 2023 at least. 
The figures, as reported by various sources, are €3m for the loan, €22m for the option to buy and €27m for the buy-back if Real Madrid wishes to exercise it in the summer of 2021. Seeing his performances – although inconsistent – there has to be hope that as a 21-year-old with potential playing in his second season in the league, he can shine in a big way.
Here are some of the reasons why re-signing Brahim makes perfect sense for the Rossoneri…
Stability
One of the key aspects to team management is stability. It does not bode well for the players or the manager if teams keep changing every season, and for Pioli having a player whom he knows well – plus how and where to deploy him – is a great move by the management.
He is also fairly acclimatised to Serie A and has forged a partnership with some of the stalwarts in the squad which would mean, pending fitness, he can start right away and give time to the incoming playmaker to get used to the setup.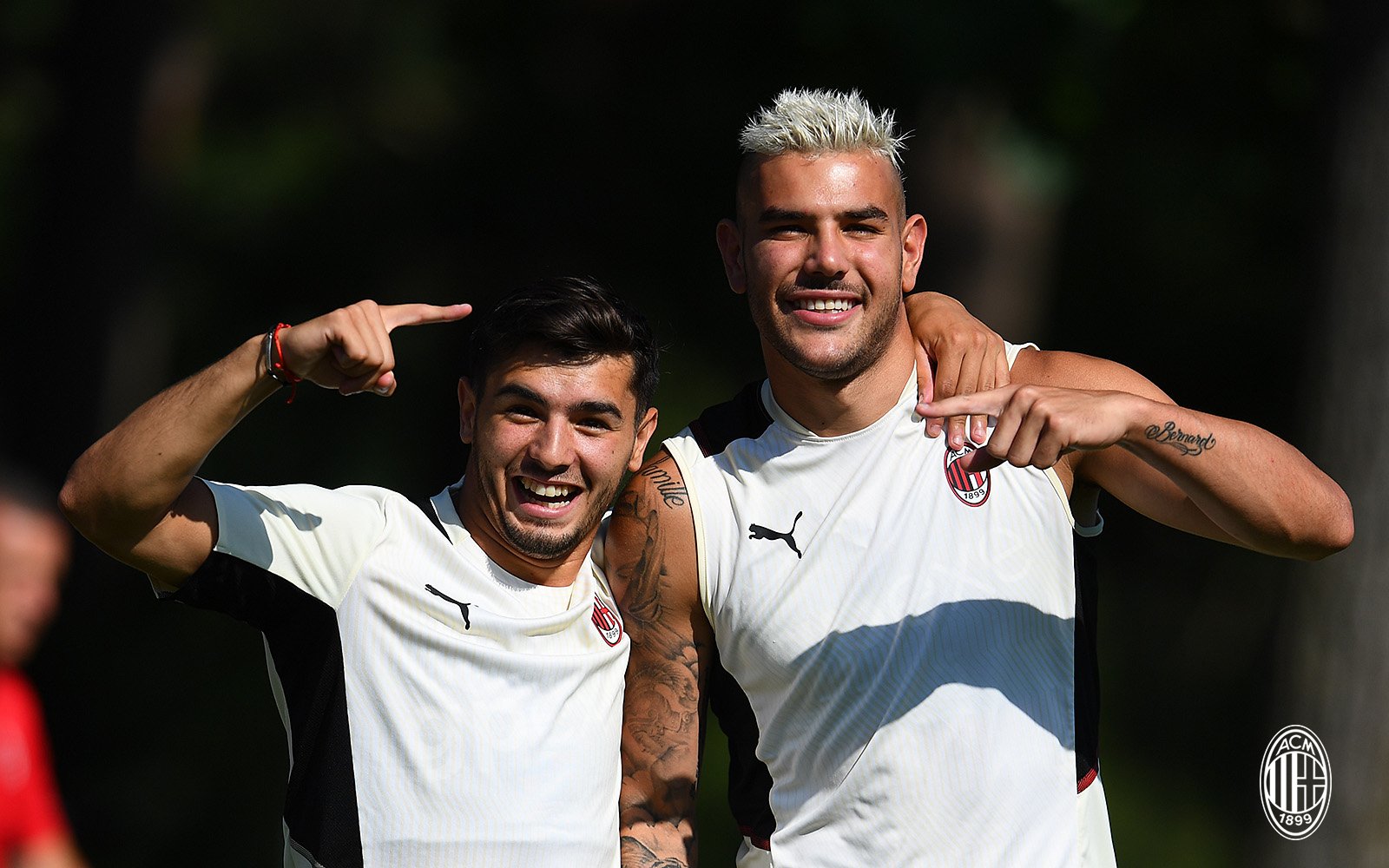 Ability to find space between the lines
The primary role of a No.10 is to find pockets of space to exploit and use it to either dribble past opponents or pass to a team-mate who is free. Diaz has an uncanny knack of getting in between defensive lines ready to receive the ball.
Ambidexterity
Modern players often come with the ability to able to use both feet. Diaz, primarily a dribbler with his right foot, also can use his left. Against Torino in the 7-0 win when Kessie's cross came in he wrong-footed Sirigu, who seems to expect him to shoot with his right into his bottom corner, but the Spaniard opened up his left foot and shot to his right.
Work rate and pressing
In a surprise move, Pioli opted to start with Brahim instead of Rebic in the game against Juventus late last season, but the head coach's decision proved fruitful as he used the 21-year-old as an extra man in midfield to try and mark Bentancur from having a free reign in midfield.
Diaz hustled and disturbed Bentancur and never allowed the Uruguay international to settle and develop a rhythm, often misplacing passes.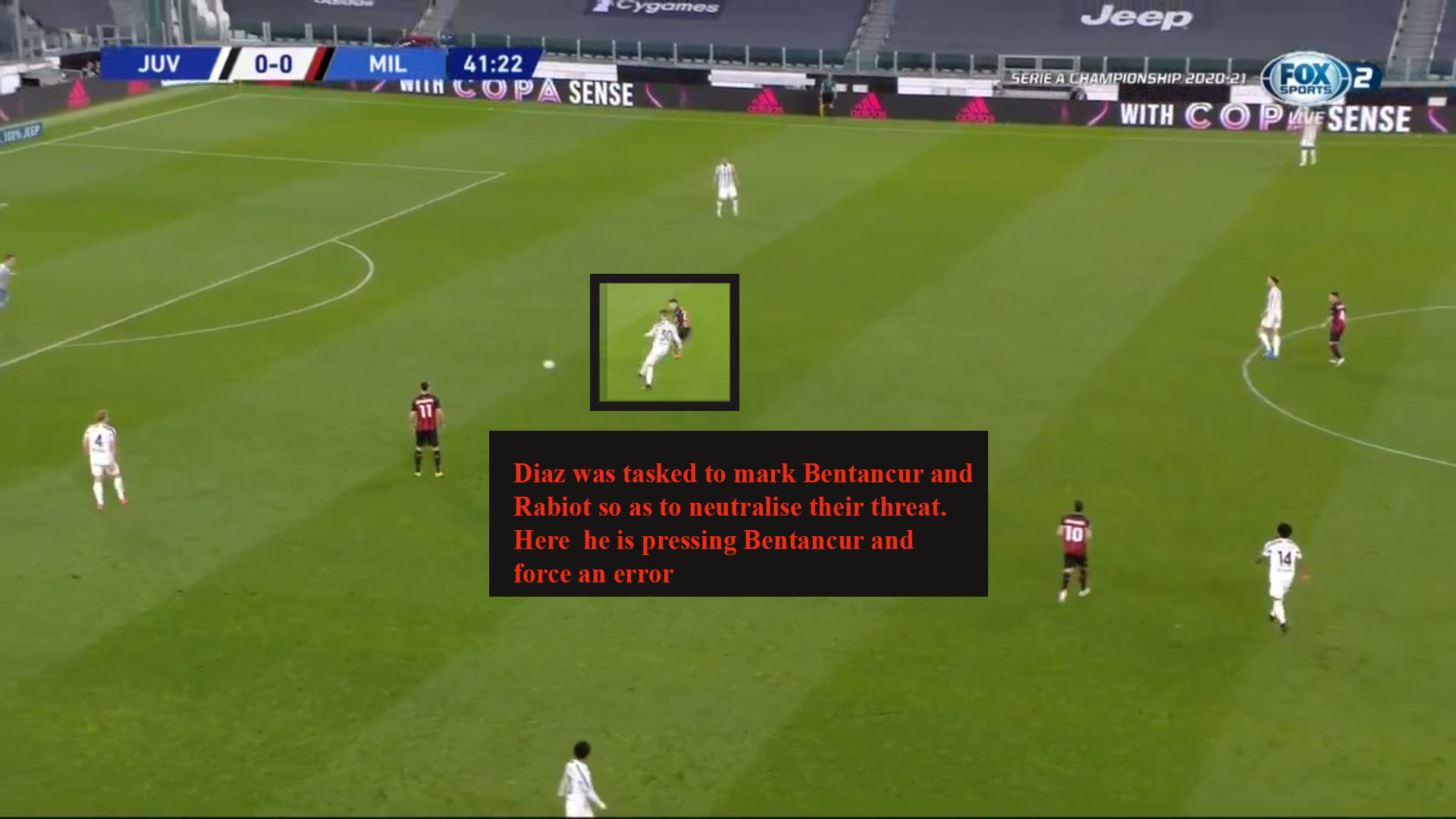 Financial
For 2 seasons Milan have a back-up attacking midfielder who costs only €1.5m per season when considering the spread of the loan fee. If Milan are able to make the Champions League in the next two seasons it would help Milan get on a better financial footing than they are at present.
Whether they secure Diaz permanently or not is a thought for the future and will be largely based on his performances, but after Tomori and Tonali we have seen that the Milan management are willing to invest in youth and develop an exciting core.
Conclusion
Everything points towards this being sensible business for Milan for several reasons, from his playing style to the economic aspect. It essentially functions as a two-year try-before-you-buy deal, which is of course very low risk.
If Brahim impresses he may well be bought back by Real Madrid, but the management will net a development fee of sorts if that happens and will be well prepared for such an eventuality. Who knows, he could do very well and want to stay. If he does not impress, he will go back. None of those are bad eventualities.
---
READ MORE: Olivier Giroud insight – Scouting report, player comparison, transfer rating and more