Tomorrow at 16:30 GMT Milan will face Juventus in Doha, Qatar in a clash for the Supercoppa Italiana. Milan will look to end their five-year trophy drought against the monopolist of Italian football in the past years.
It will not be a simple game. The Bianconeri are on top of the Serie A table, nine points above Milan. However, Montella's team have the potential to defeat Allegri's side. Here are the keys to an AC Milan victory in tomorrow's matchup.
1. Carlos Bacca's hunger for redemption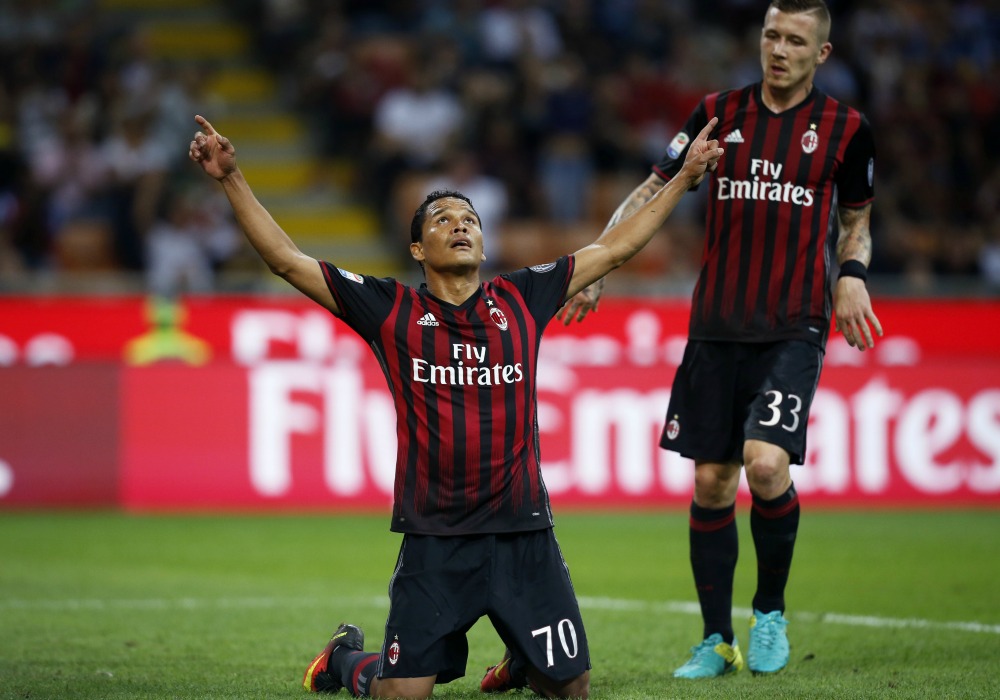 Bacca has been on a poor run of form recently and has also been out with a muscle injury. He last scored on October 2 in the 4-3 thriller against Sassuolo at the San Siro.
However, we all know that Bacca is a big game player. Throughout his career he has scored against big clubs in Spain and Italy and also proved decisive in the 2014/15 Europa League campaign, scoring two goals and leading Sevilla to a 3-2 victory in the final over Dnipro.
He showed great determination when subbed-on against Atalanta, which is pleasant to see for Milan fans hungry for trophies. Carlos has always said that the main reason he joined Milan was to return the club back to the top. Let's see if he can help add perhaps one of the first pieces of the puzzle already tomorrow in Doha.
2. Discipline but adequate aggressiveness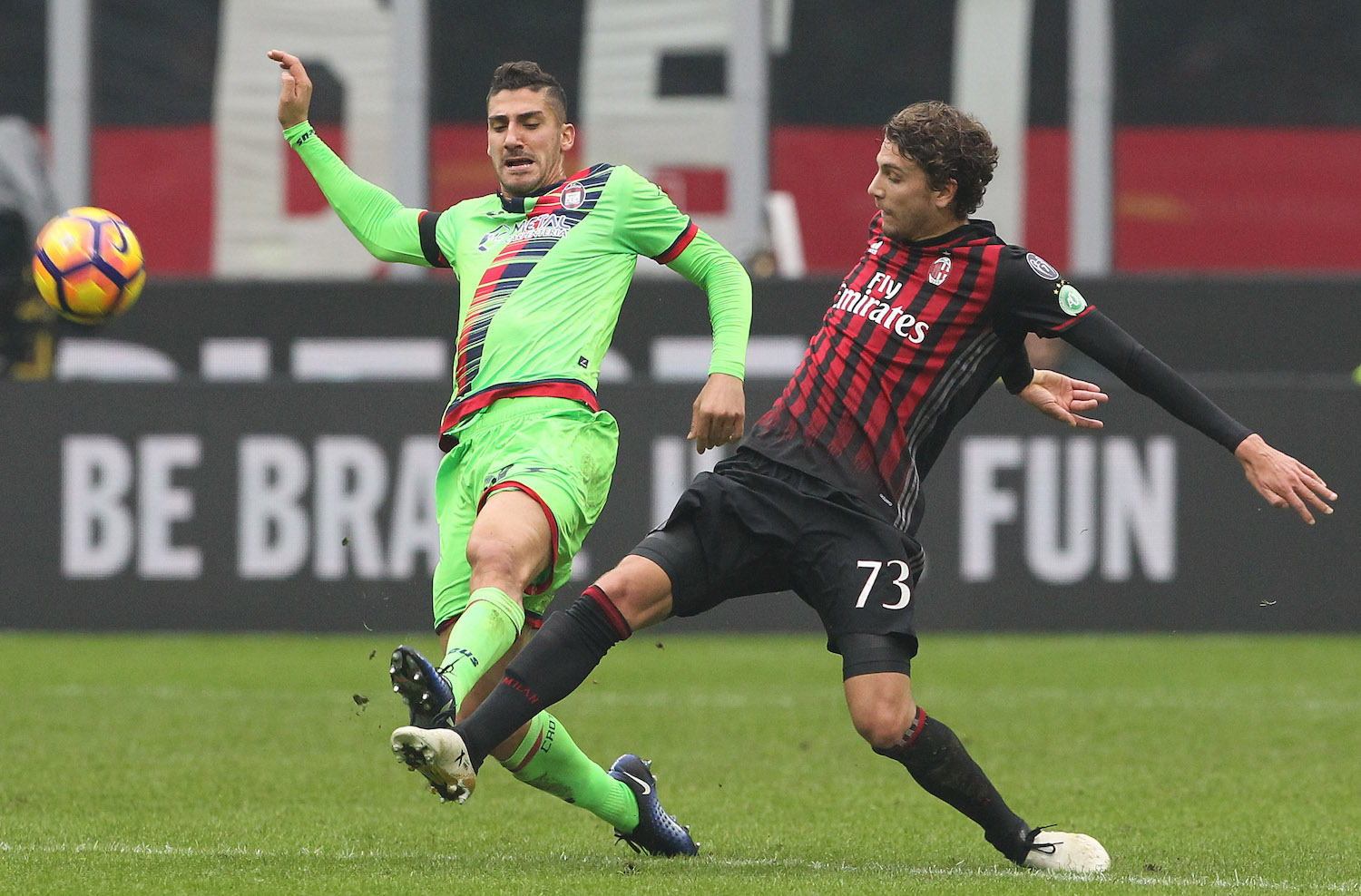 The first match of the season against Juventus in October showed that with a disciplined performance Milan can play on par with the champions of Italy.
However, most Milanisti will remember, that besides exquisite tactical discipline, the team showed great fighting spirit. On numerous occasions the players were not afraid to go into tough duels, sliding tackles etc. And this is exactly what is needed from Montella's men tomorrow.
What the team needs to show is a compact and disciplined performance, but it also needs to show Juventus that the match will not be light-weight. Exactly as they did when Locatelli stunned Buffon with his deciding strike in October.
3. Bonaventura vs. Lichsteiner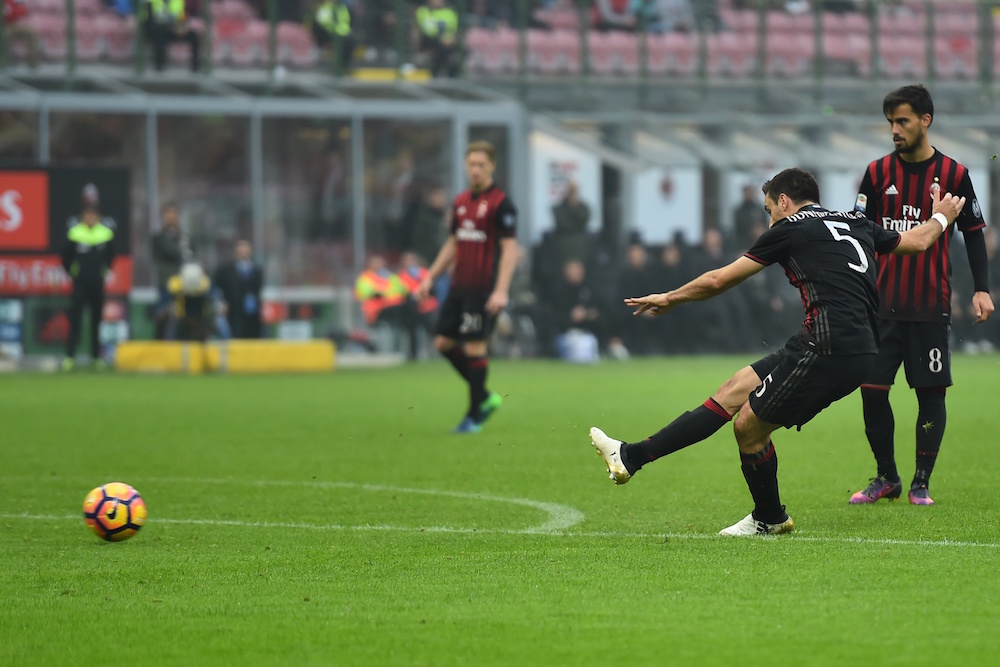 Bonaventura is back from injury, which is great news for Milanisti ahead of the clash against Juventus. Against Atalanta he was once again the point of reference of the team, despite being out for two weeks and missing a key match against Roma at the Stadio Olimpico.
Jack is expected to start on the left wing of the attack, according to La Gazzetta dello Sport. The same source predicts that Stephan Lichsteiner will face him in a direct duel as Juve's right back.
Lichsteiner hasn't been in top form this season and seems to be declining, while the opposite can be said about Bonaventura. This duel could prove to be one of the keys of the encounter. It remains to be seen how Lichsteiner will handle Bonaventura and vice versa, but if Juventus has a weak spot, it is Lichsteiner, and Milan could take advantage of it.
4. Defensive solidity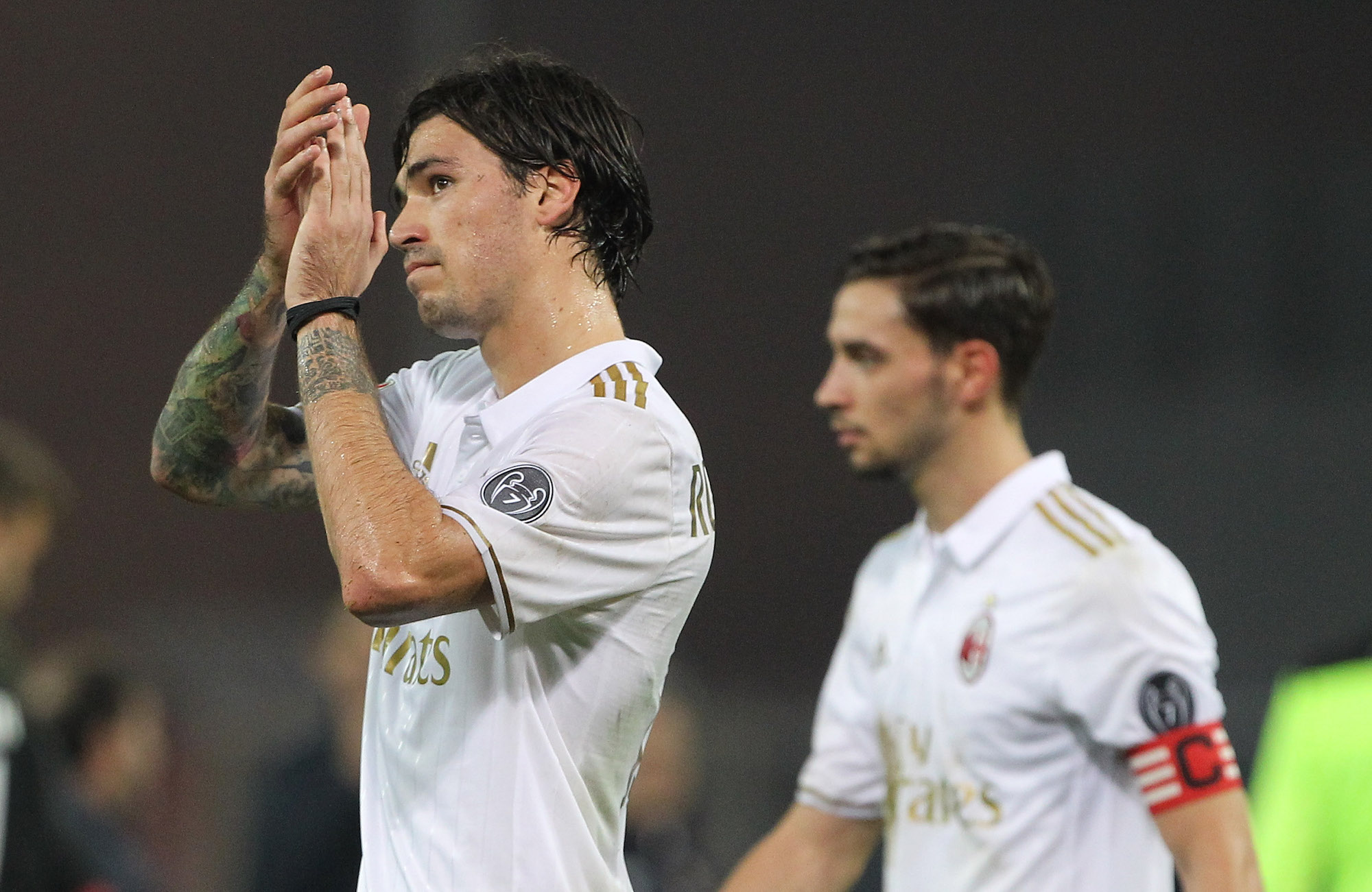 Since the 3-0 lose in Genoa, Milan's back-line has been showing great solidity. Romagnoli and Paletta are proving to be a high quality center-back partnership, perhaps one of the best in Italy.
With Paletta's leadership and Romagnoli's youthful elegance, Gonzalo Higuain and Paulo Dybala are set for a tough battle tomorrow, however the Rossoneri duo needs to stay entirely focused.
The majority of the season has been very good from both players, but at times defensive errors occurred. Paletta has been red-carded already twice this season and Romagnoli also committed a couple of foolish mistakes, namely against Napoli or Genoa.
This is why Milan need them on top of their form tomorrow. The good news is that the team kept a clean sheet against Atalanta last week and the defensive performance was stellar. The same is needed against Juventus. Perhaps then Milan fans will hopefully be able to celebrate the end of the five-year long trophy drought.