AC Milan managed to bounce back from two consecutive 0-0 draws with a crucial 2-0 win against Genoa on Friday evening. It wasn't a stellar display, but an important win nevertheless.
It was a game that saw Milan play without a recognized No.10, they scored two goals and looking ahead, this should be the main XI for Pioli as Brahim Diaz is better used as an impact sub. Down below is a tactical analysis of the game.
Playing out of press
Genoa set about playing a 4-3-1-2 but when Milan had the ball they blocked the centre and completely isolated the deep-lying playmakers Tonali and Bennacer. Whenever the ball went to the wide areas, pressed the player on the ball. A sound pressing plan.
However, this was broken by Milan as they pulled the press to the left wing, then switching sides using one of the centre-backs. It created a lot of space and time for Kalulu to cross.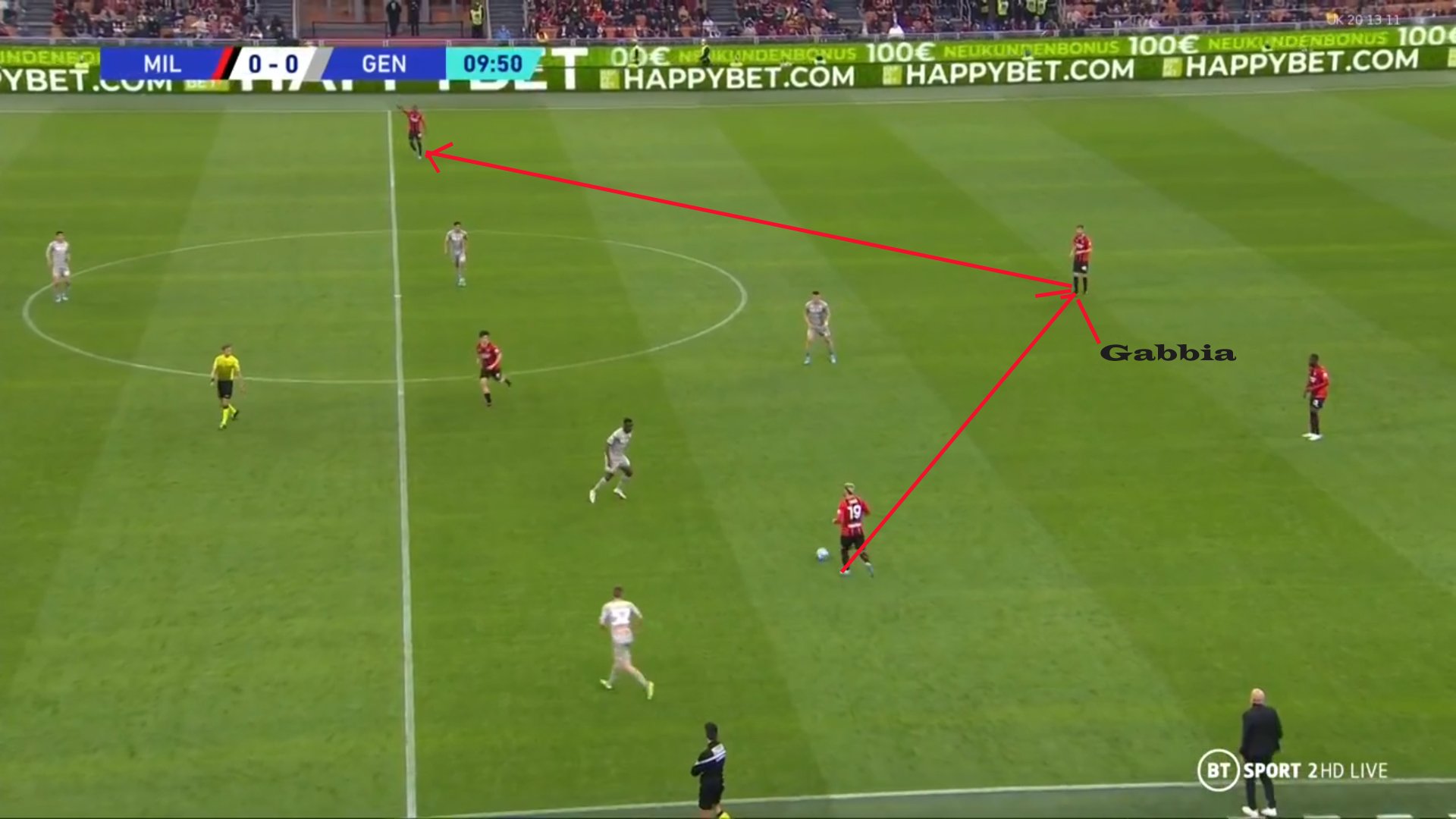 Dynamic midfield three
Even though the pre-match graphic specified a 4-2-3-1, Milan played a very dynamic midfield with no recognized No.10 while Kessie and Bennacer played as No.8s. But they didn't stick to this 4-3-3 structure, often changing shape when building up play. And when the ball got further forward, so did Kessie.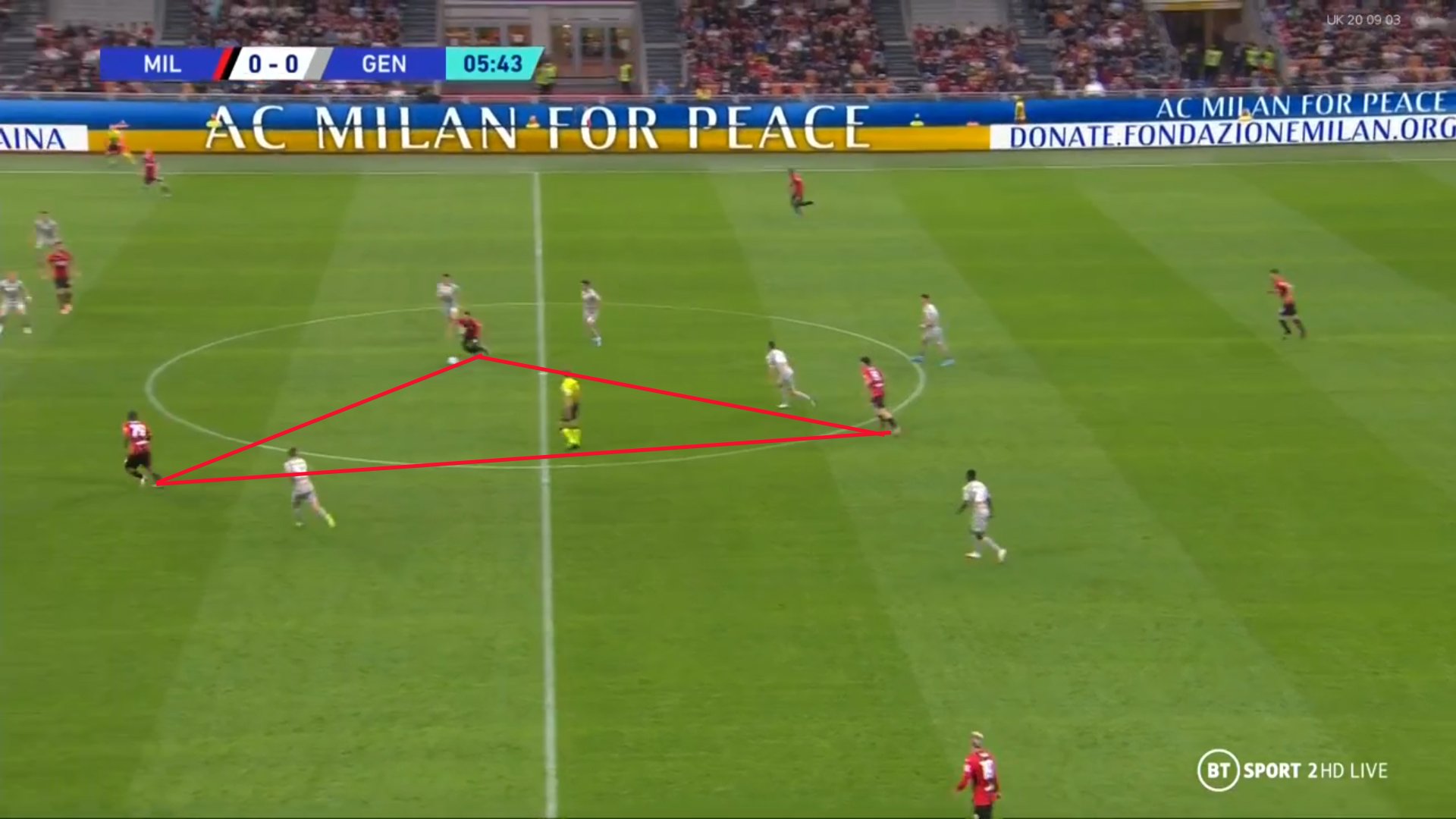 One can easily see the change from the data of average positions used by players in the match and the two previous matches against Torino and Bologna. You can see how clearly Diaz (#10) was closer to Giroud but against Genoa, the midfield three (#79,#4,#8) were closer to each other.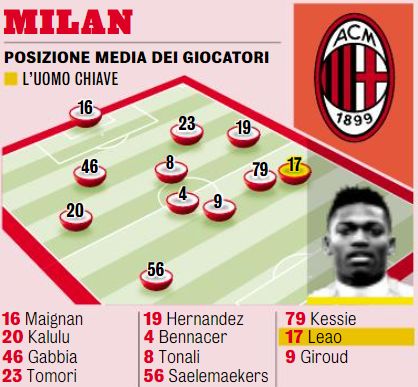 The advantage of this method is that Milan no longer get outnumbered in the midfield battle and Kessie is able to withstand the physical challenges of Italian defenders. This also leads to the Rossoneri getting dispossessed fewer times in the centre of the pitch. The disadvantage is that there is nobody to play between the lines when Milan want to verticalise and break Genoa's press.
Moving the ball faster
One example of what moving a ball quickly does is that it actually helps to unsettle defences and doesn't give time for defenders to get back into position. This was one of Milan's main problems when we had Suso.
But when Milan had Ballo-Toure come on he didn't take a touch and passed to ball onto the on-rushing Theo, who stitched a combination with Rebic. The defenders barely had time to settle and they left Messias unmarked and he got time to shoot twice.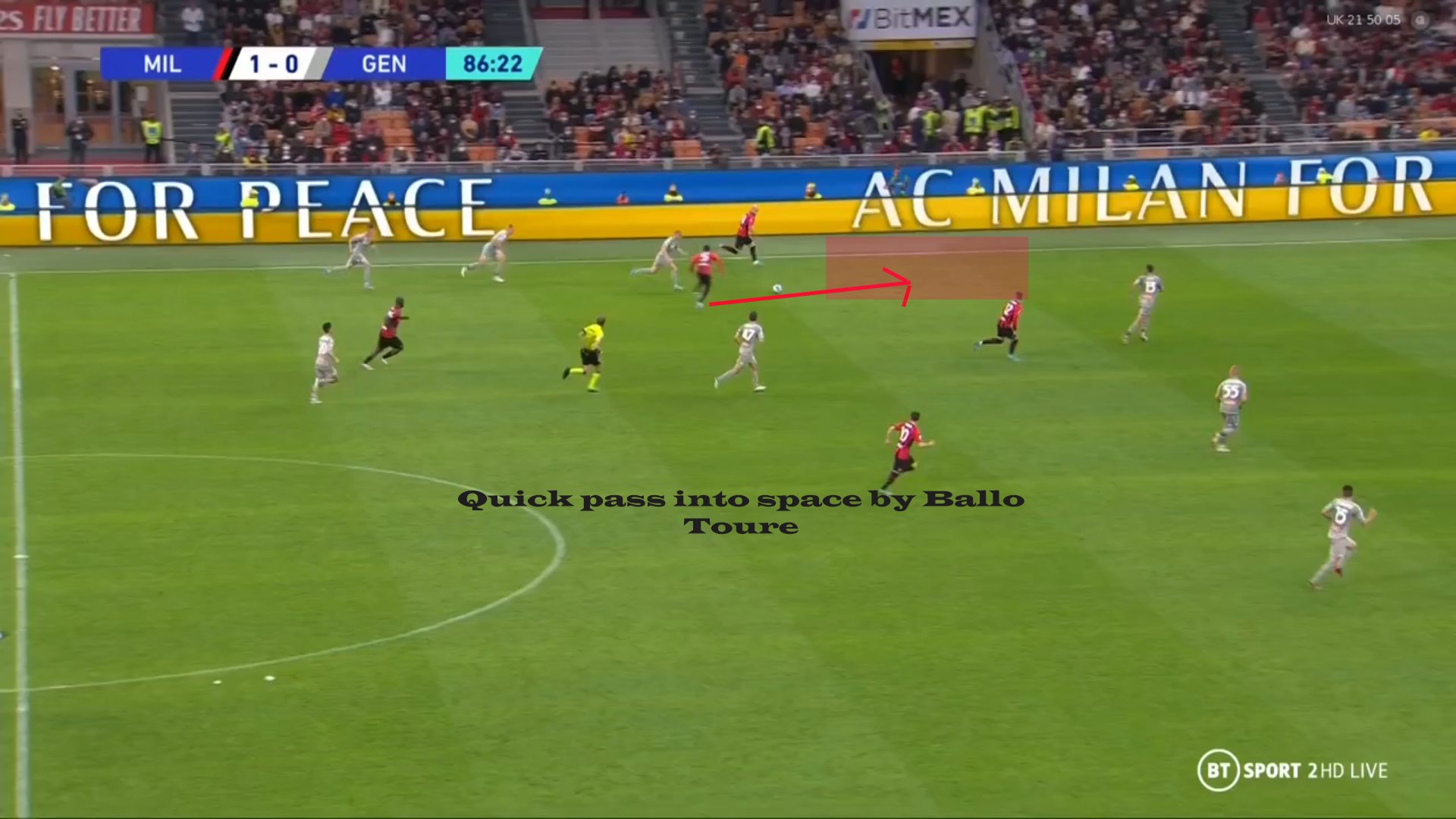 Conclusion
Not the most convincing win but one that raises morale before the crucial derby match. Of course, Milan can do better but as everybody witnessed tactical changes need the right personnel. Pioli has been utilizing his squad to the maximum and now needs reinforcements.