AC Milan headed to the capital to face Lazio knowing that a win was almost a necessity after Inter piled the pressure on with their victory over Roma, and three points did return north.
With the stakes getting higher and the margins for error getting smaller every week it was important that Stefano Pioli got virtually everything spot on from a tactical point of view against his well-known opposite number Maurizio Sarri. Below are a few of the points we picked out…
Tonali and Theo
Unlike the usual double pivot, Pioli had a different use for his midfield pairing in this game, especially Sandro Tonali. This mainly was because of Lazio's left winger Mattia Zaccagni who has tormented Davide Calabria in the past, so Pioli decided to instruct Calabria to not make forward runs and keep track of Zaccagni at all times.
To prevent a two-on-one against Junior Messias in the build-up (Radu and Luis Alberto double marking the Brazilian), Pioli had Tonali move into a role as a wide midfielder or a mezzala as it is known in calcio. On the left wing however, Pioli had Theo Hernandez push up and pin back Lazzari, who had to assist Patric double teaming Rafael Leao.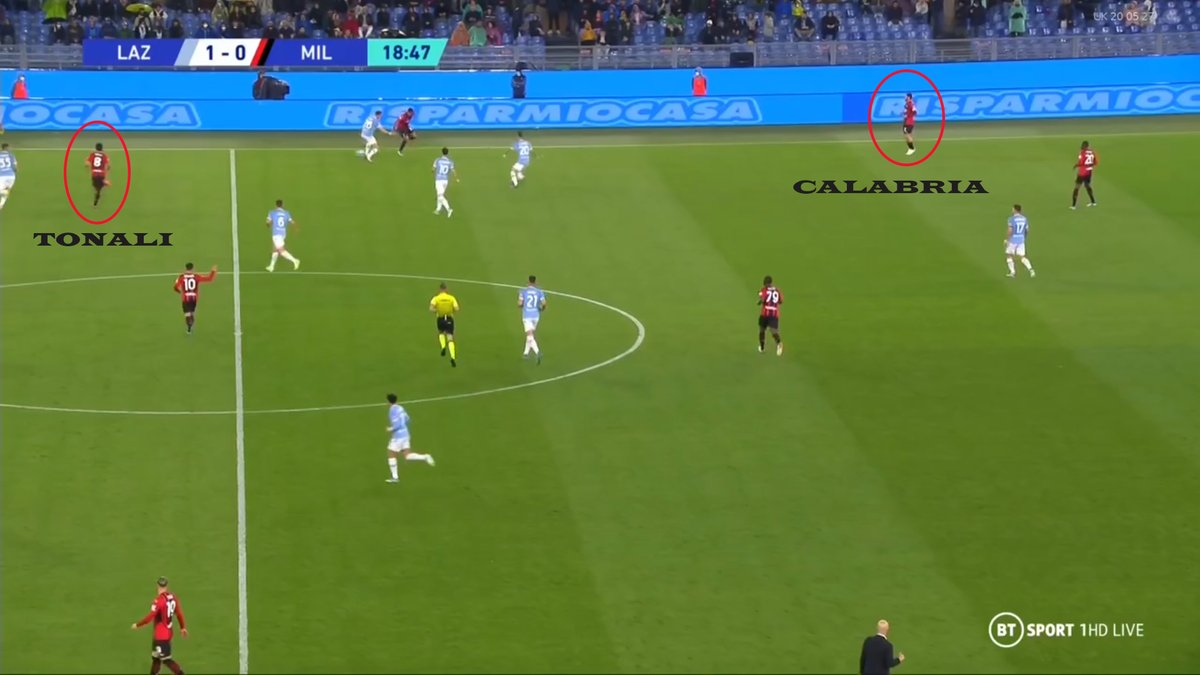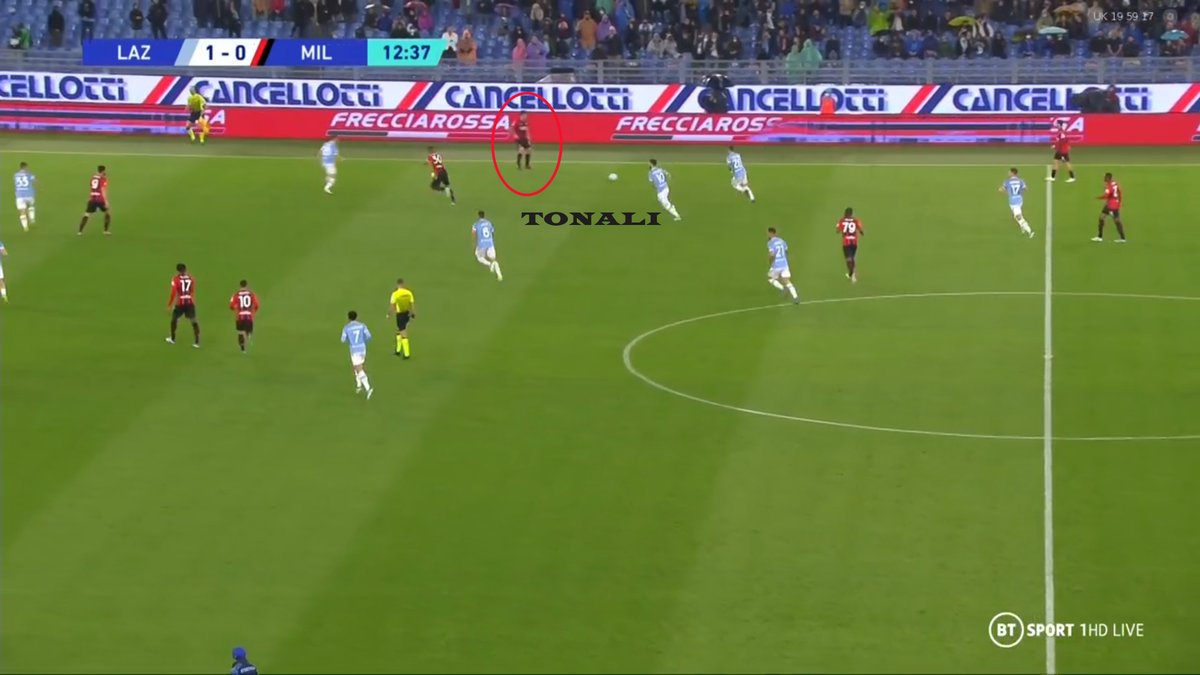 In an additional move to facilitate the changes, Franck Kessie would cover the spaces left by Theo, then Leao would tuck inside and act as an inside forward.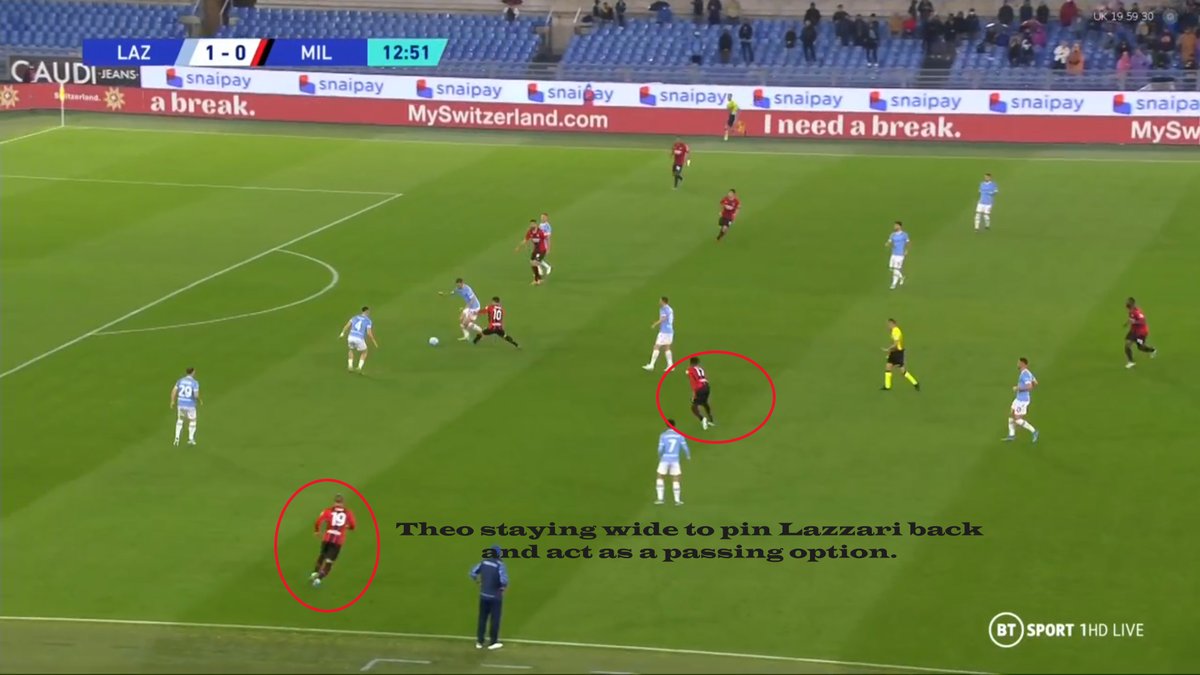 High and dry
A characteristic of 'Sarriball' is an aggressive high line, but to play that with the veteran duo of Acerbi and Patric against an explosive forward like Leao was very risky. The risk caught up with Lazio who couldn't contain the Portuguese winger for the equalising goal, having spurned several chances before that too.
Lazio's build-up
Sarri liked his full-backs to get wide and forward, but he only allows one player at a time to go forward and since Lazzari is a natural wing-back, he was the one chosen to carry the threat.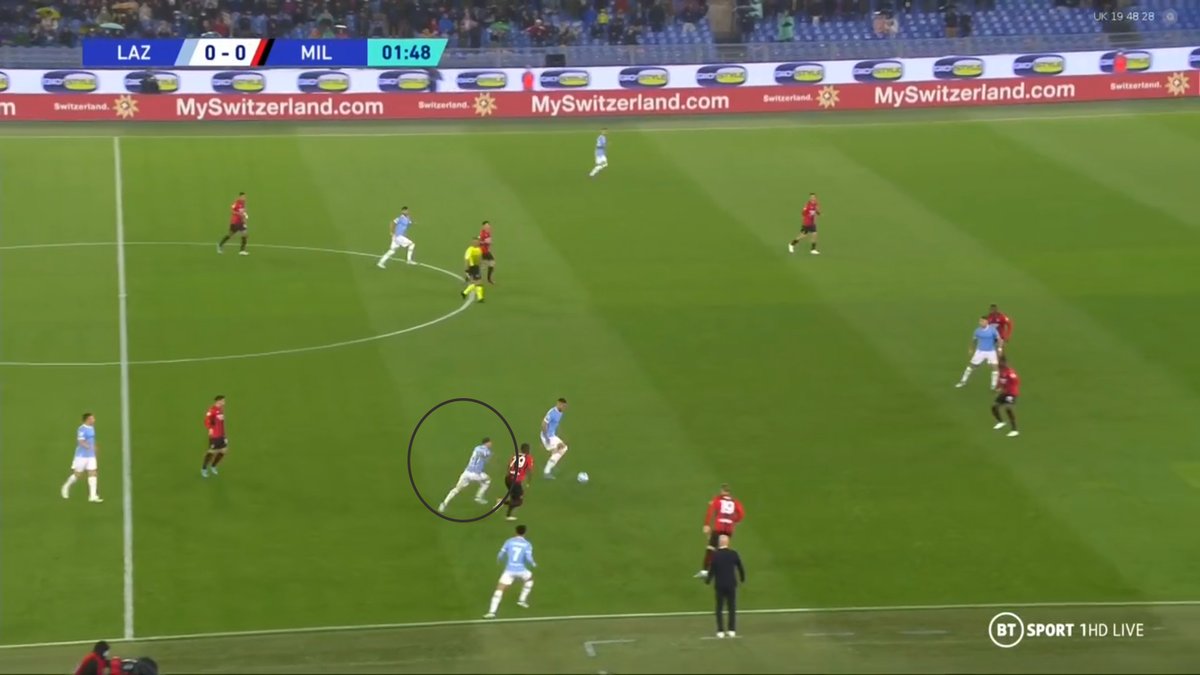 One of the wide midfielders would drop in between the lines to help the build-up while Lucas Leiva formed a passing triangle with the centre-backs.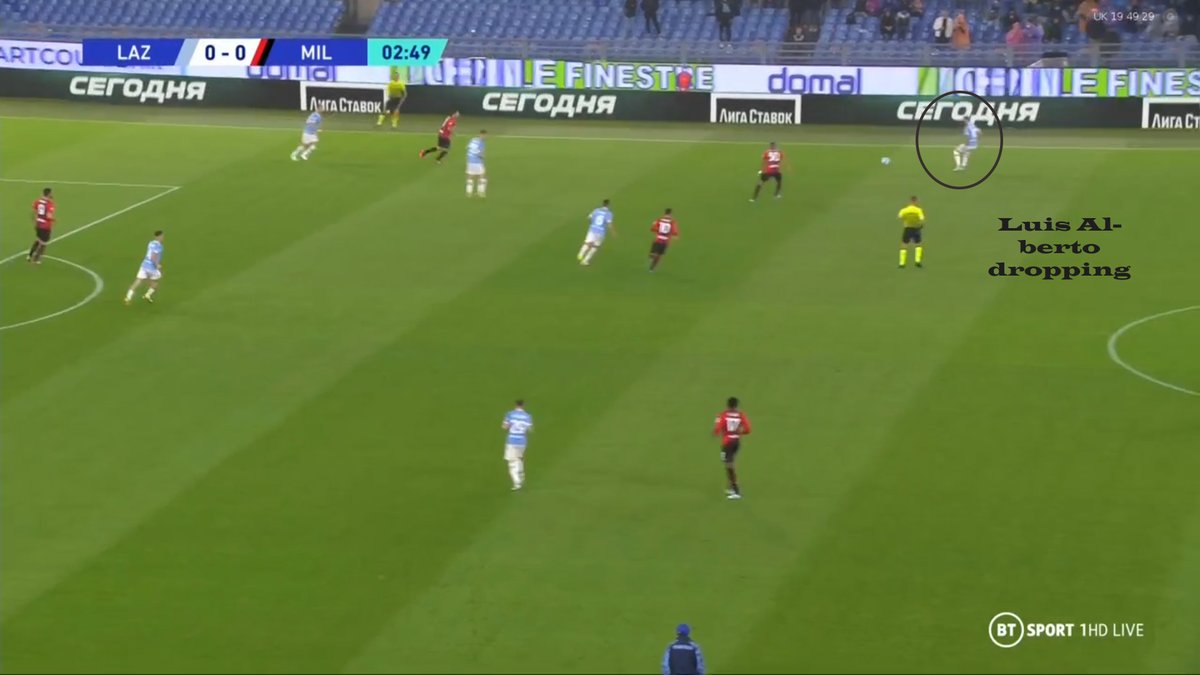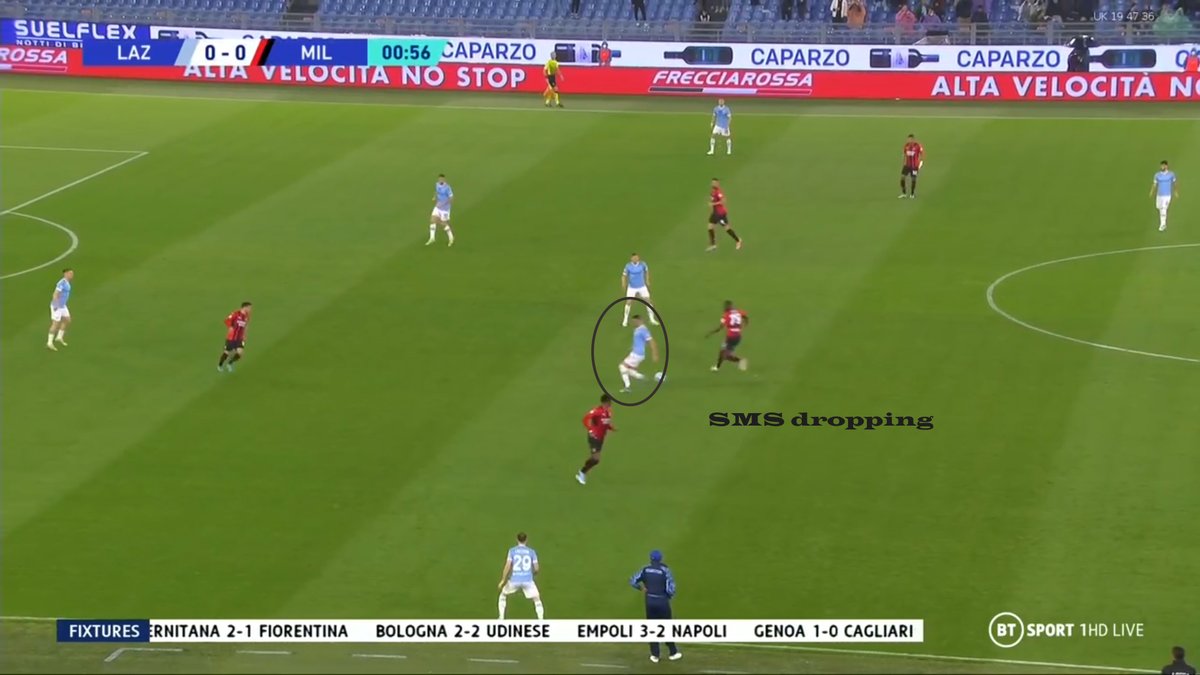 The substitutions
Once the game reached around the 65th minute, Pioli saw that Milan were in complete control of the game from a tempo and possession point of view, and the only thing that was missing was a goal.
He brought on Zlatan Ibrahimovic, Ante Rebic and Rade Krunic. Even though Rebic came in place of Brahim Diaz he played as a second striker.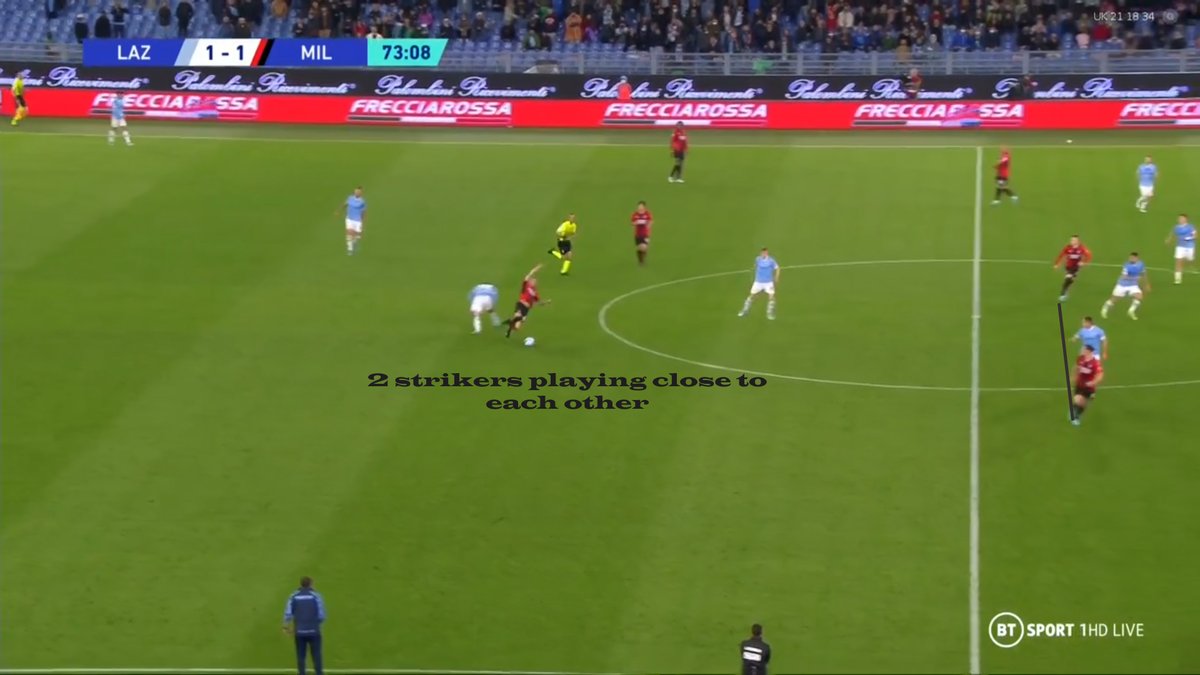 Leao played his usual left wing role to keep Lazzari in check while Krunic played a bit ahead of the double pivot on the right making Milan go from a 4-2-3-1 to a asymmetric 4-2-2-2. This was done to have the strikers have a man to man on the centre-backs.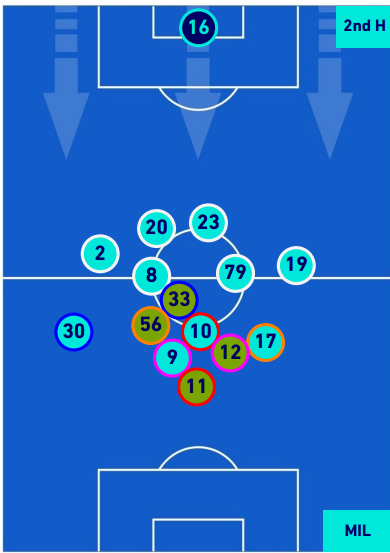 The second goal
To Pioli the second goal would have been a big personal victory. Milan pressed Marusic smartly, with Rebic engaging on a vicious physical press while Ibrahimovic blocked his passing lane to Strakosha. The player lost his concentration and succumbed to the press, with Ibra and then Tonali in the right place at the right time to capitalise.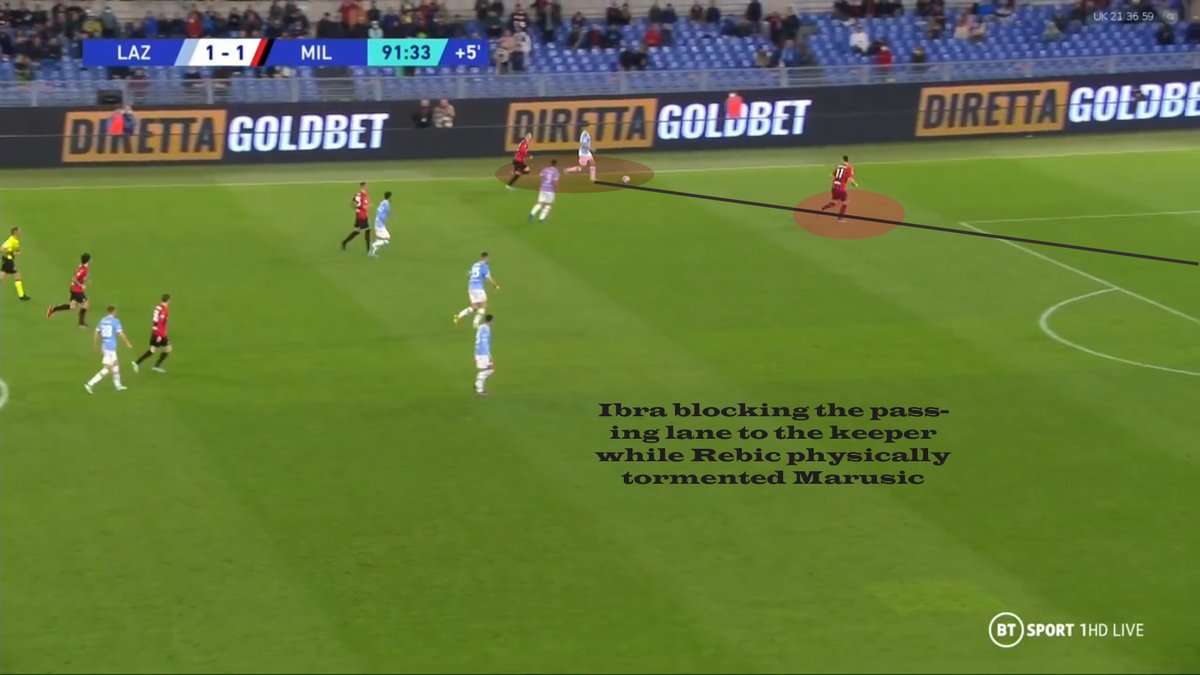 Heat map
The heat map does not paint a pretty picture for Lazio. Sarri's side barely got out of their half, something so uncharacteristic of his style of play. Milan out-played Lazio, pressed them well and won the ball back, but did not convert chances.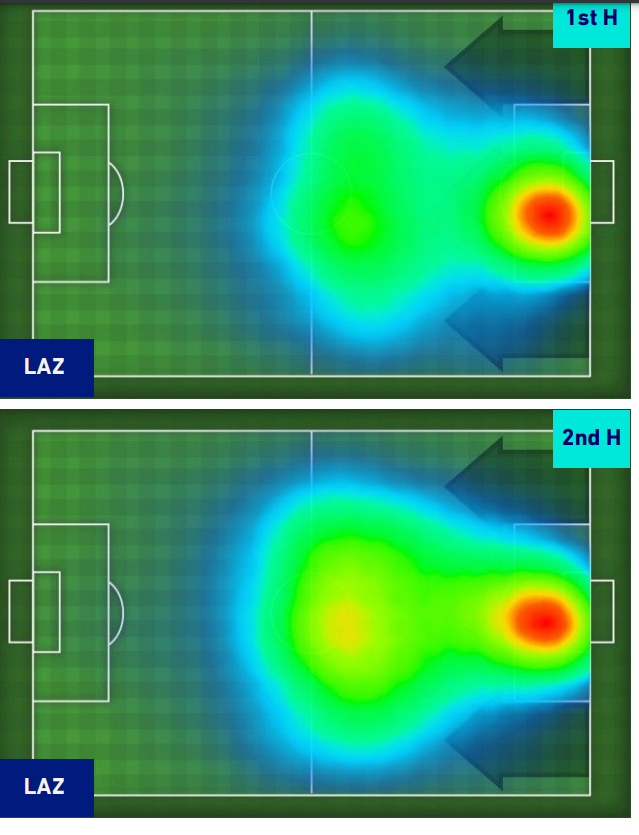 Conclusion
After being a bit outwitted by a ruthless and clinical Simone Inzaghi Inter side in midweek it was important for Pioli to get things right and for his players to execute the instructions, which they did. Nobody can have any real arguments about the outcome of the game, but what is absolutely crucial is that these chances turn into earlier goals thus making games easier to manage.