AC Milan faced off against Salernitana at the Stadio Arechi in their first game of 2023 and although they managed to escape with three points eventually, it ended up being a scrap until the end.
Memories will still have been fresh of the 2-2 draw at the same stadium in the second half of last season when it seemed as though a big blow to Milan's title hopes had been inflicted by Serie A's bottom side. From that draw they would grow in belief and eventually stayed up by one point on the final day of the season.
Heading into this game, things were different. Salernitana have started the season well after a smart summer recruitment campaign and were 10 points above the drop zone, so it was all set for an interesting tactical battle between Davide Nicola and Stefano Pioli.
Outnumbered? No problem
The main question was how Pioli would break the midfield superiority of Salernitana's 3-5-2 midfield. Here is a graphic of the formations and usual man marking.
Instead of using the usual 3+1 build-up – and this partly due to Maignan not being available as a ball-playing keeper and partly due to the opposition – Milan used a 4+1 set up and used a more vertical double pivot with Bennacer and Tonali, while Diaz moved horizontally to occupy the right half space.
Milan shifted from a double pivot to a three-man midfield with Tonali and Brahim Diaz acting as the box-to-box players.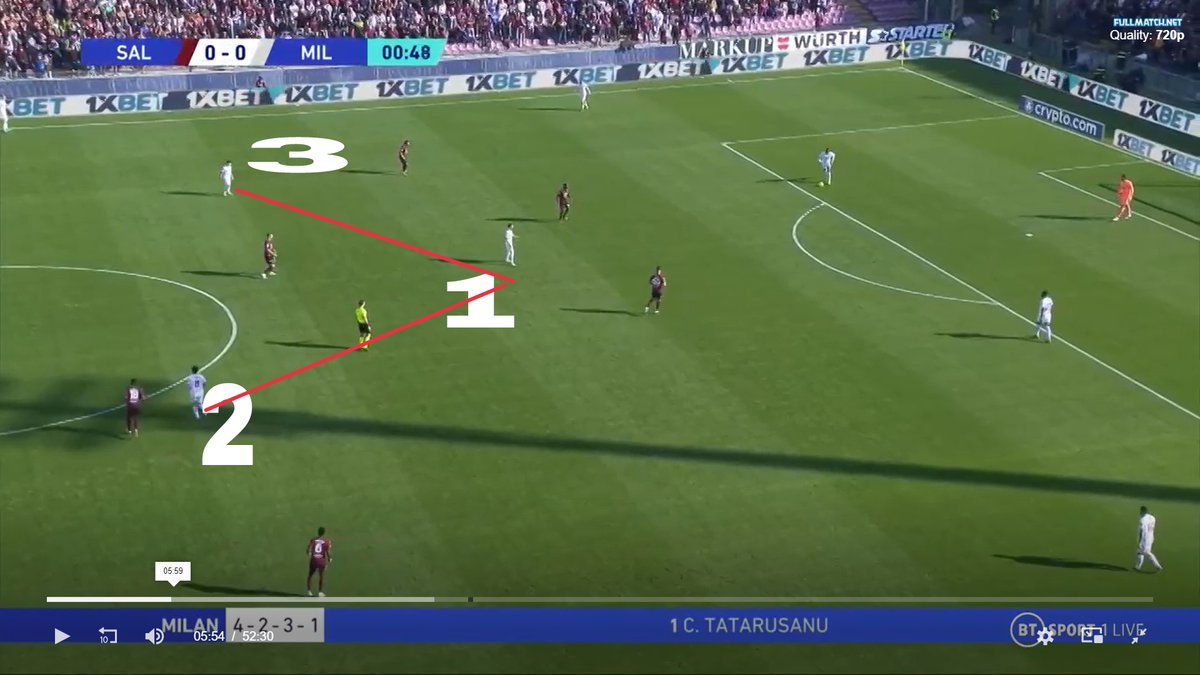 This confused Salernitana's markers and it freed Bennacer. Sambia was given a full debut and he was unsure whether to press Theo and leave space behind. When he did go to press Theo it left space between the RWB and RCB which was occupied by Bennacer. This led to the first goal.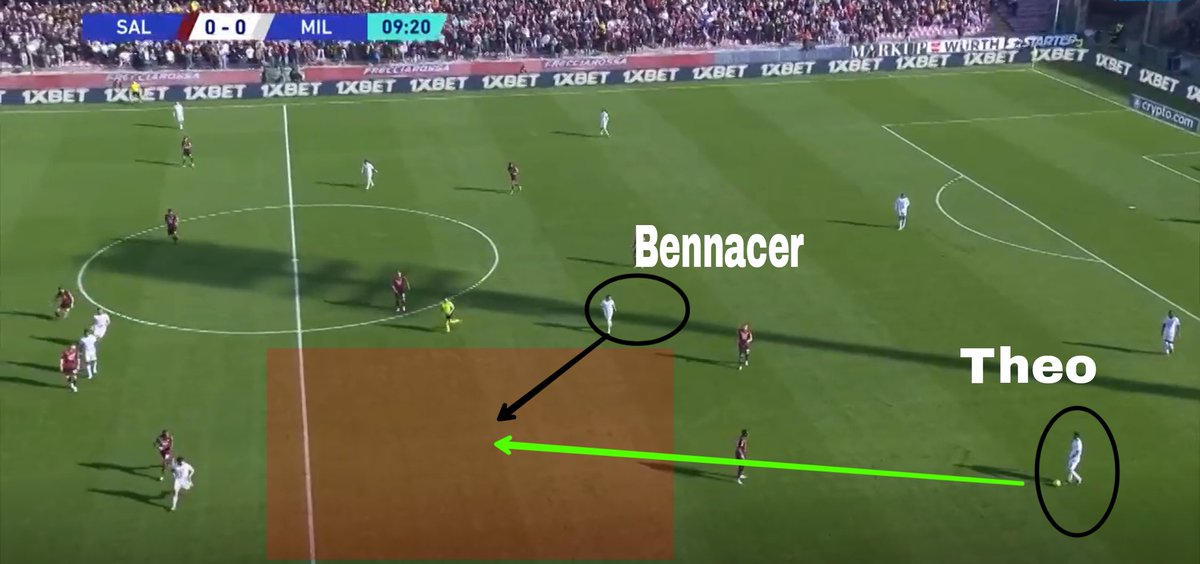 A similar manoeuvre occurred right before a foul on Giroud by a Salernitana centre-back, giving Milan midfielders Bennacer and Tonali too much space between the lines.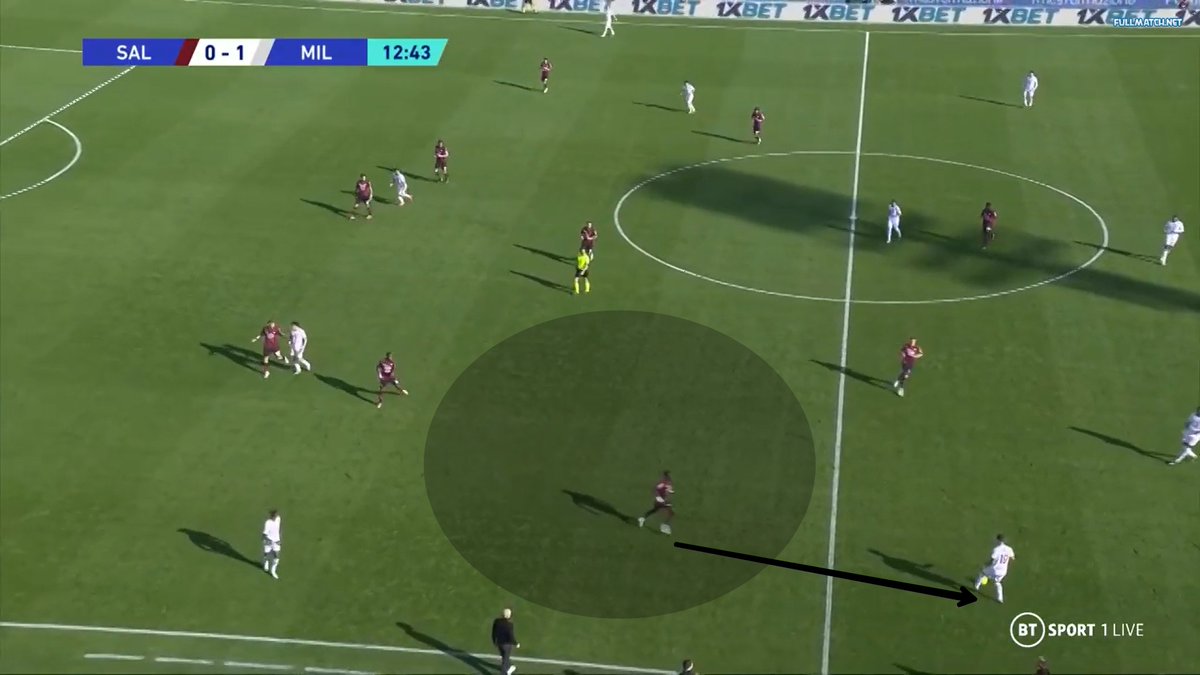 Conclusion
We have written extensively in the past about Milan's perceived failure to match up well against teams that crowd out the midfield and opt for numbers in defence, which Salernitana's 3-5-2 looked like it might do on Wednesday.
However, we have also mentioned that Pioli is constantly coming up with tactical innovations to fix the problems that arise, and this was a good example of how to use the movement of players and exploit uncertainties in the opposition.
The Granata have been good at home so far this season so the win is nothing to be sniffed at, and it could have been by a bigger margin in the end too with a bit of ruthlessness.