After their big win over Roma, Milan went to the Stadio Pier Luigi Penzo looking to make it two wins from two to begin 2022, and they did so by beating Venezia 3-0.
It was a game that certainly pointed towards not being an easy encounter as Venezia showed against Roma and Juventus what they are capable of and they certainly had their moments within Sunday's match too.
However with their main attackers back in the side Milan ran out comfortable victors despite missing three crucial defenders again in Romagnoli, Tomori and Calabria. Here is a tactical analysis of the match, from Rohit…
Venezia's approach
Shape: Venezia on paper played a 4-3-2-1 but when they did not have possession of the ball they defended in a 4-3-3 structure as seen below.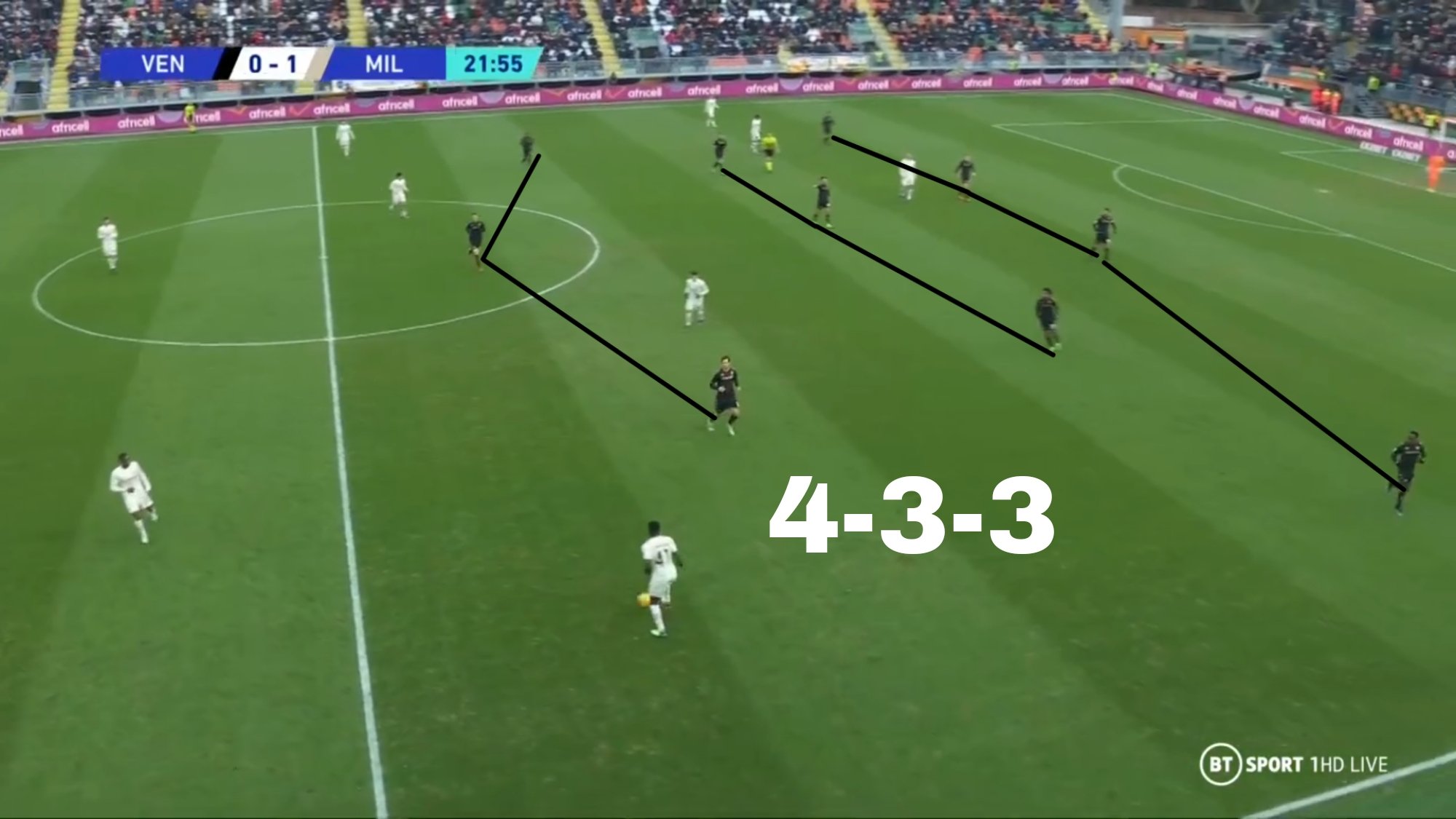 Pressing: Venezia's pressing approach to the game was to reduce the size of the attacking area that the away side were able to exploit. They did not press the Rossoneri high, initially preferring to pressure towards the middle third or defensive third.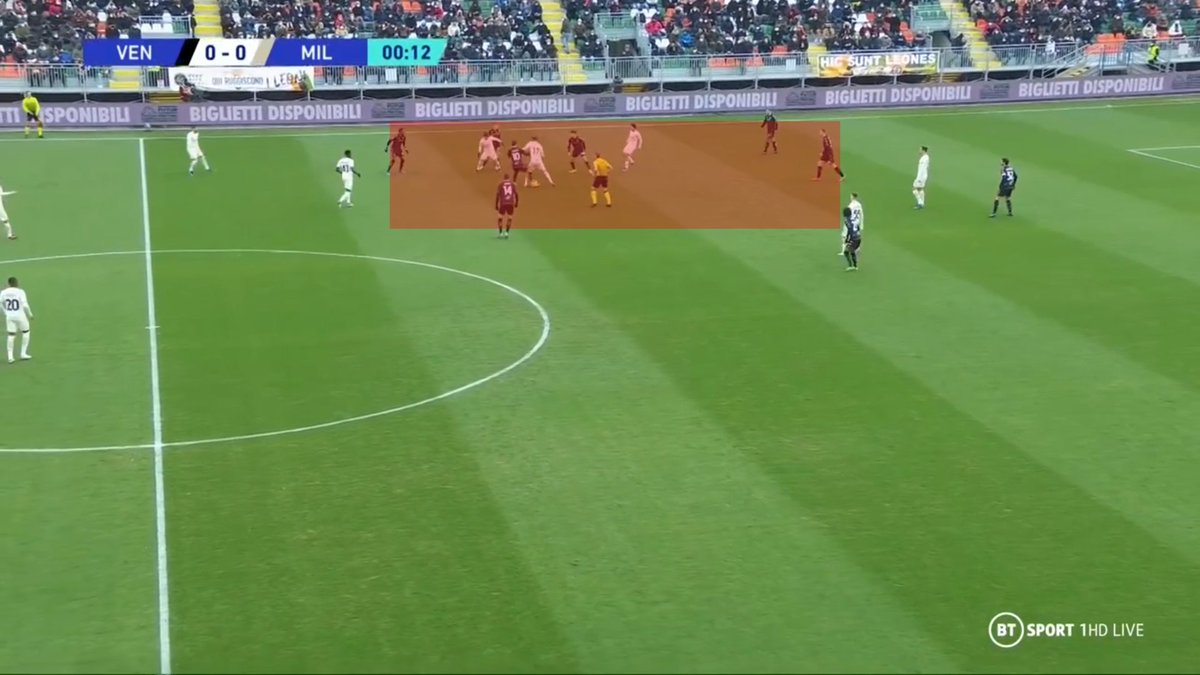 They did not engage in intense physical pressing and tried to cover the passing lanes of the player on the ball.
Build-up play: While Venezia did play a three-man midfield, they had a different approach in their build-up. Busio and Ampadu would act as a double pivot and let Cuisance push up as an attacking midfield to occupy the right half space. This was done to aid their overload on the wings.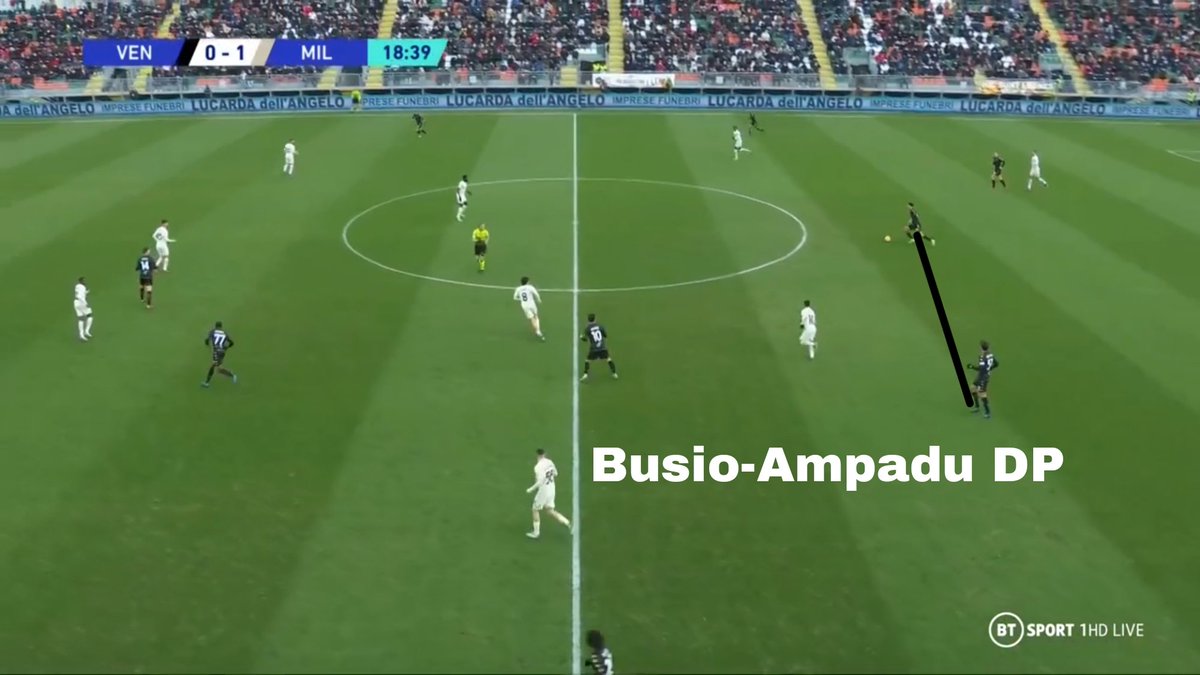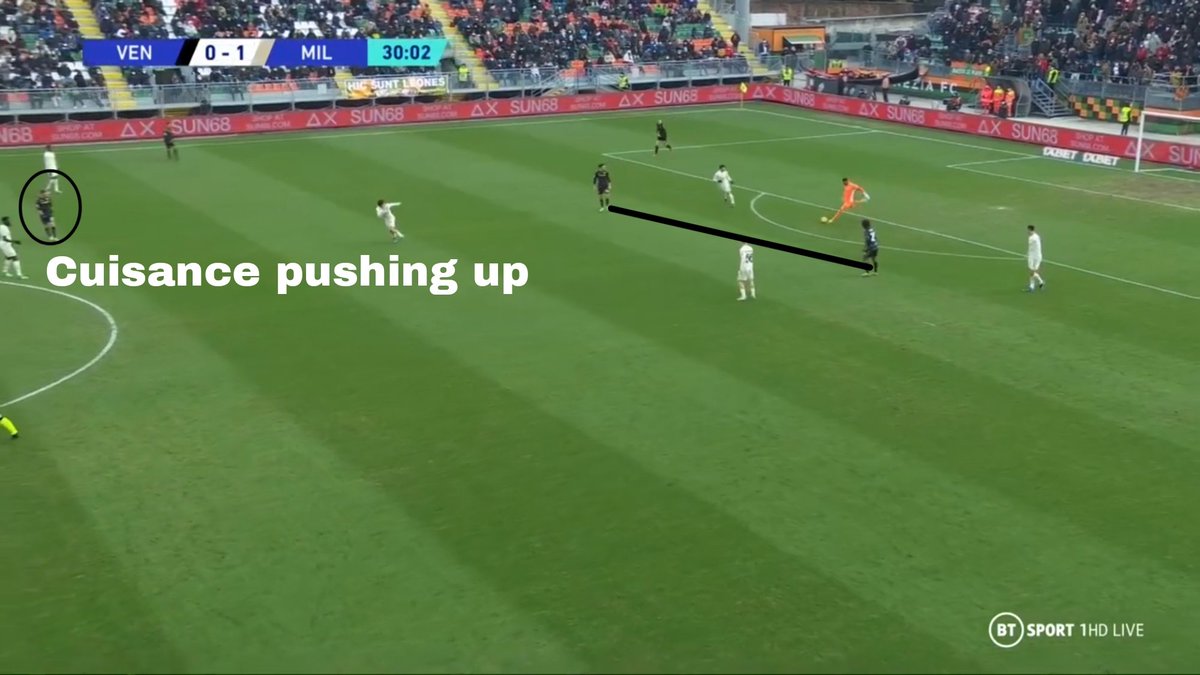 Positional interchange: Paolo Zanetti maintained a disciplined structure up to his midfield line, but gave a lot of freedom to his front three. They would often swap positions depending on the position of the ball and try to create chances through that.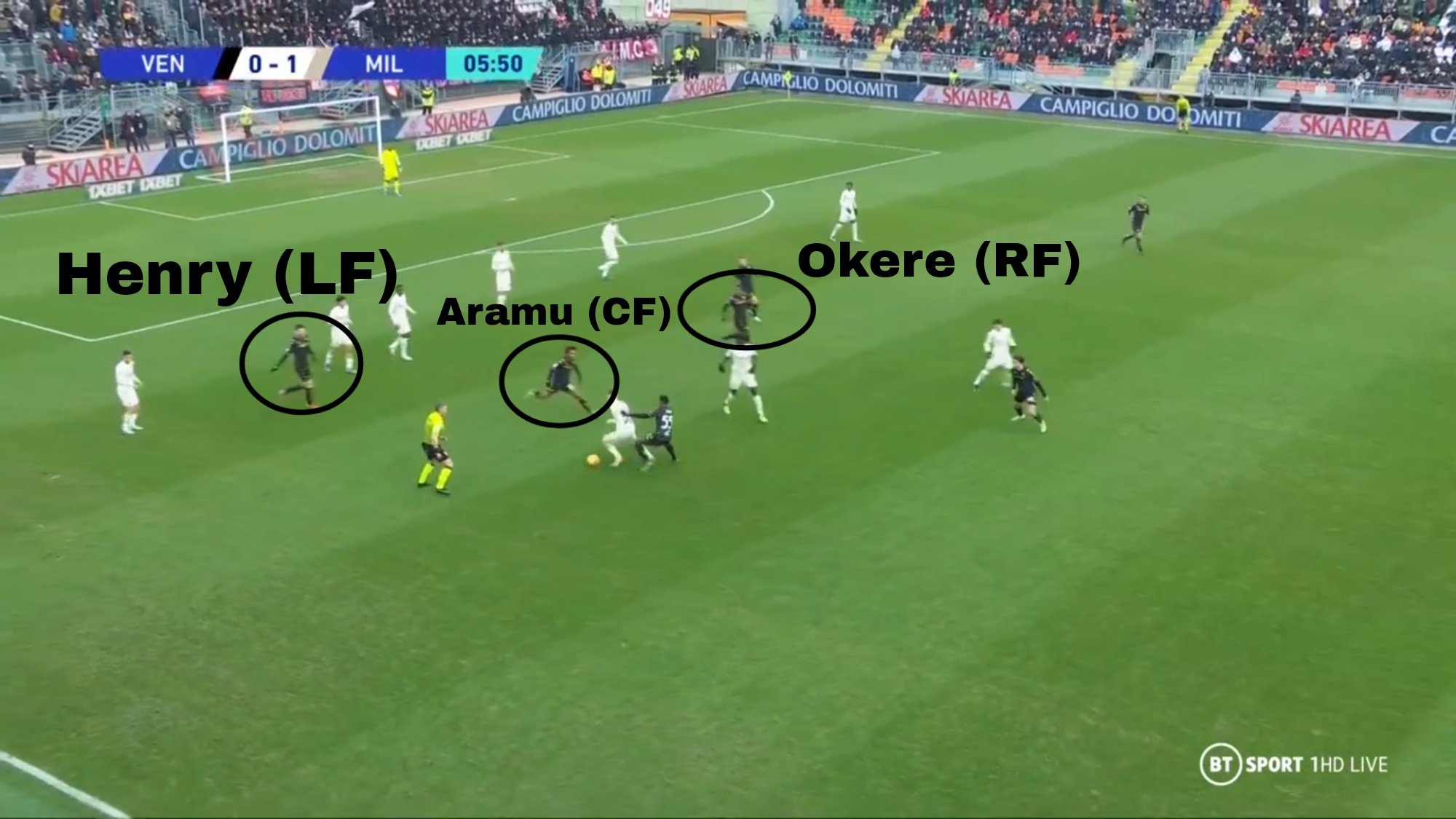 Overloading the wings: Much like how Milan like to attack the left wing, Venezia preferred to attack down the right. As mentioned earlier, Busio and Ampadu would form a double pivot and let Cuisance push up into the right half space.
In the picture below you can see Venezia approaching a 3v2 situation on Milan. This is done to create crossing situations and or passing combinations on the edge of the Milan box.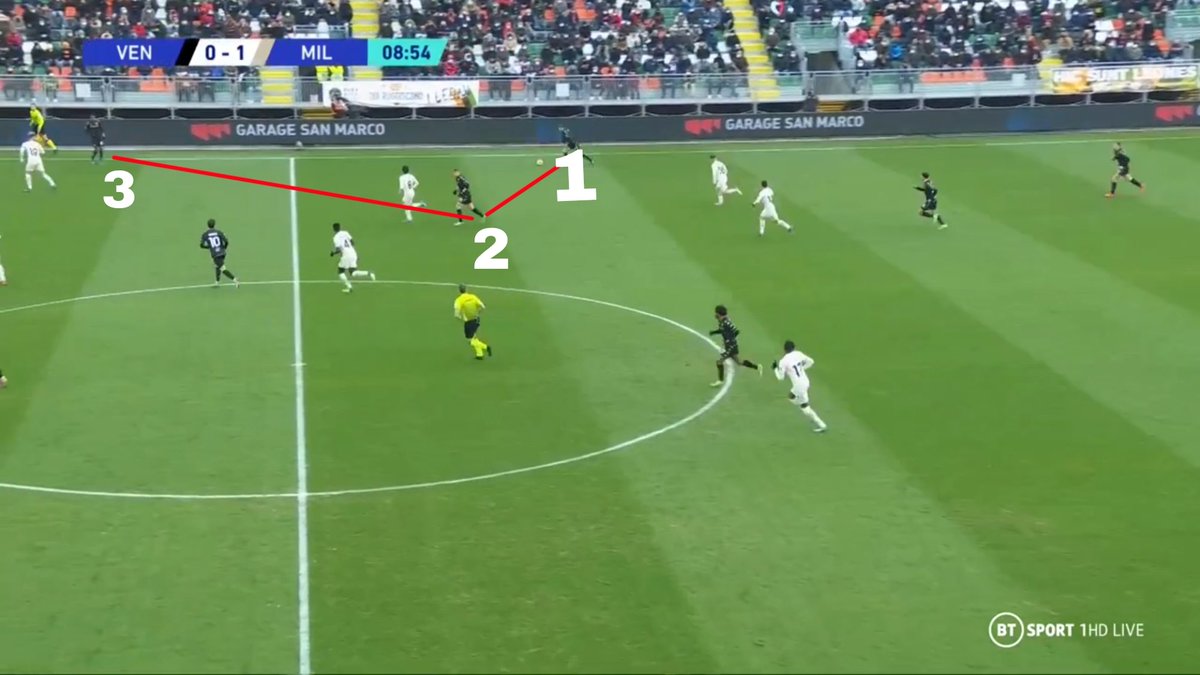 Defending deep: Venezia chose to stay deep and try and contain Milan instead of playing an aggressive high press. They allowed the Diavolo to come at them and play a high line while they stayed deep, pressed, won the ball and tried to initiate quick counters.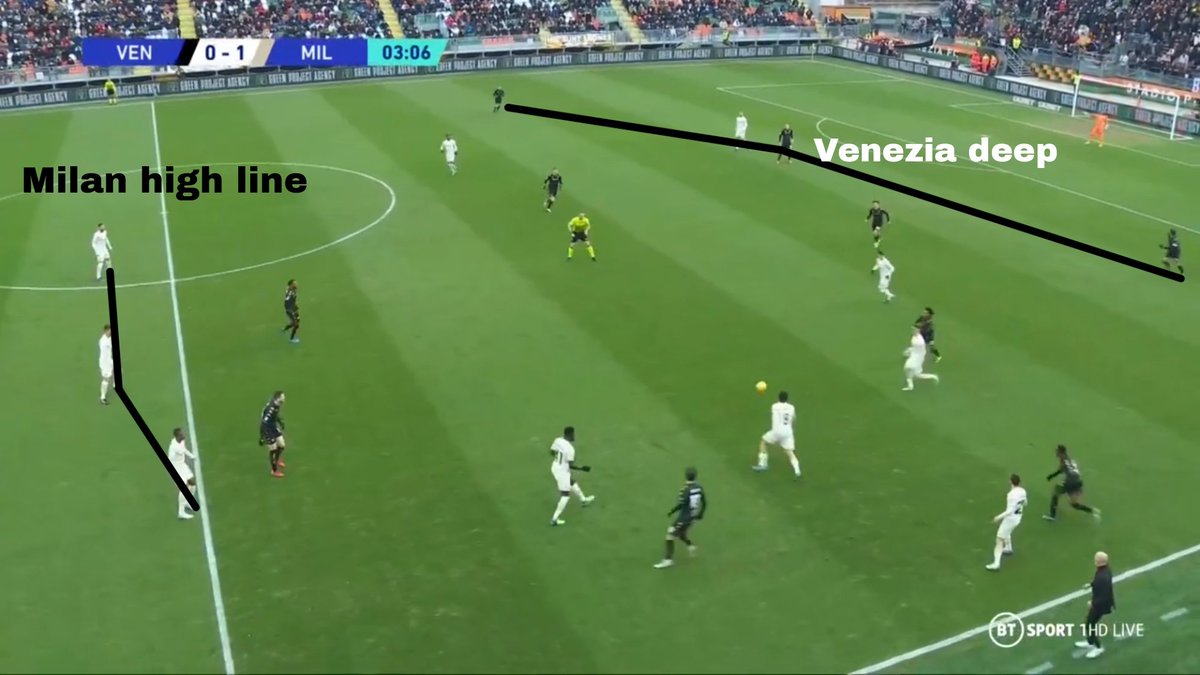 Pioli's moves
The double pivot: With the midfield pairing different from the one that played Roma, Bakayoko played as a more defensive midfielder while Tonali played as the more natural box-to-box man carrying the ball out of defence. It can be seen below how the Frenchman was acting as a cover for his partner.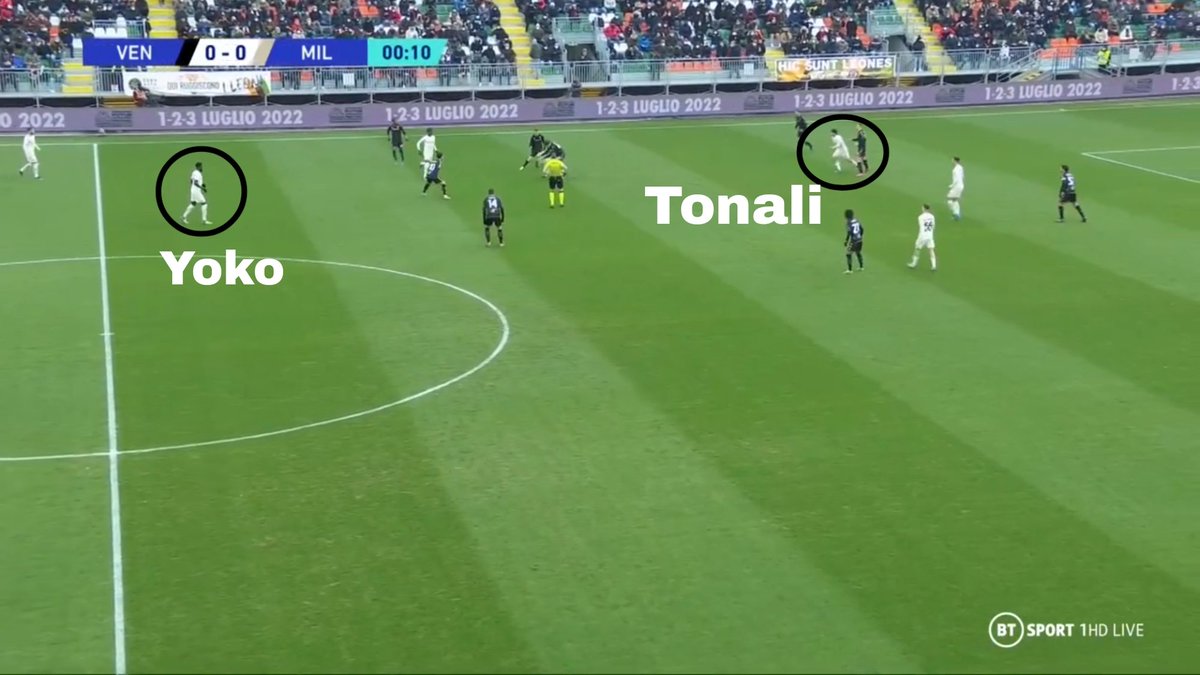 Theo's role: Back in blazing form, Theo Hernandez has been assigned a different role by Pioli. Before the injuries he was used as a more as an attacking full-back while Calabria would stay back. However, roles have been reversed and Milan would use Florenzi to attack and push while Theo would keep the back three shape while Milan are on the ball, and only attack while on counters.
The logical explanation for this change would be that with Gabbia playing as the left-sided centre-back, Theo would have been conditioned by Pioli not to burst too far forward and leave Gabbia exposed to counters.
Pressing: As usual Milan pressed and against Venezia they were not as aggressive as they were against Roma, but chose to keep to pressing Venezia against the flanks and reduce the attacking area of the field.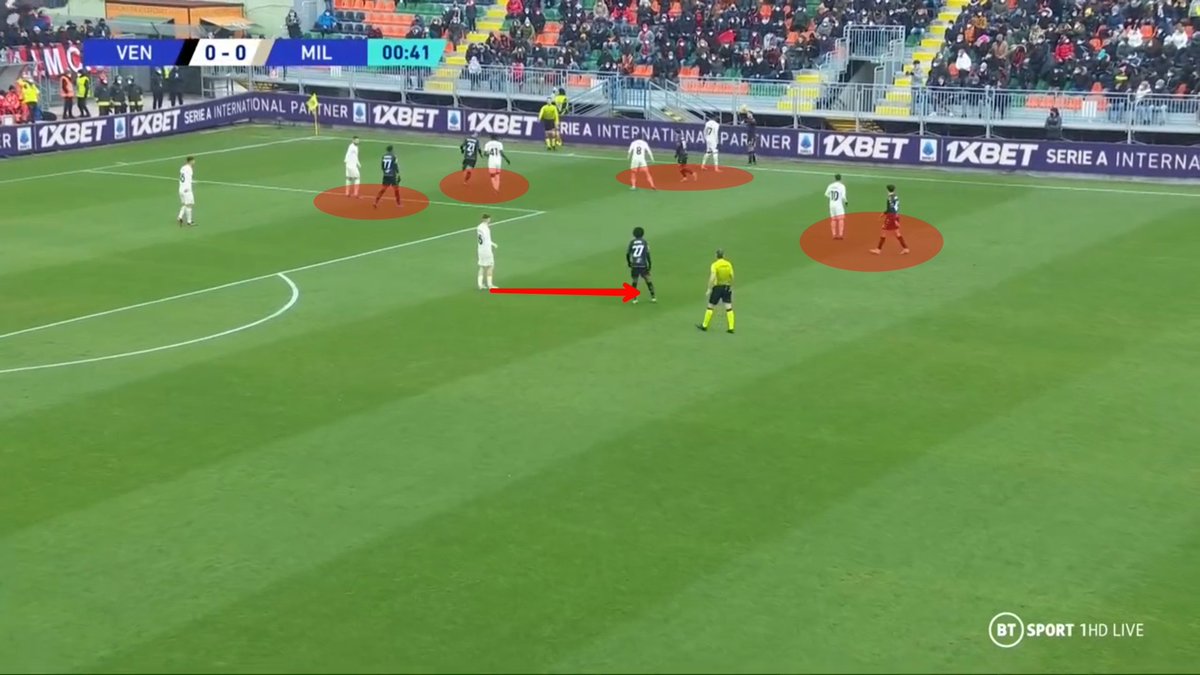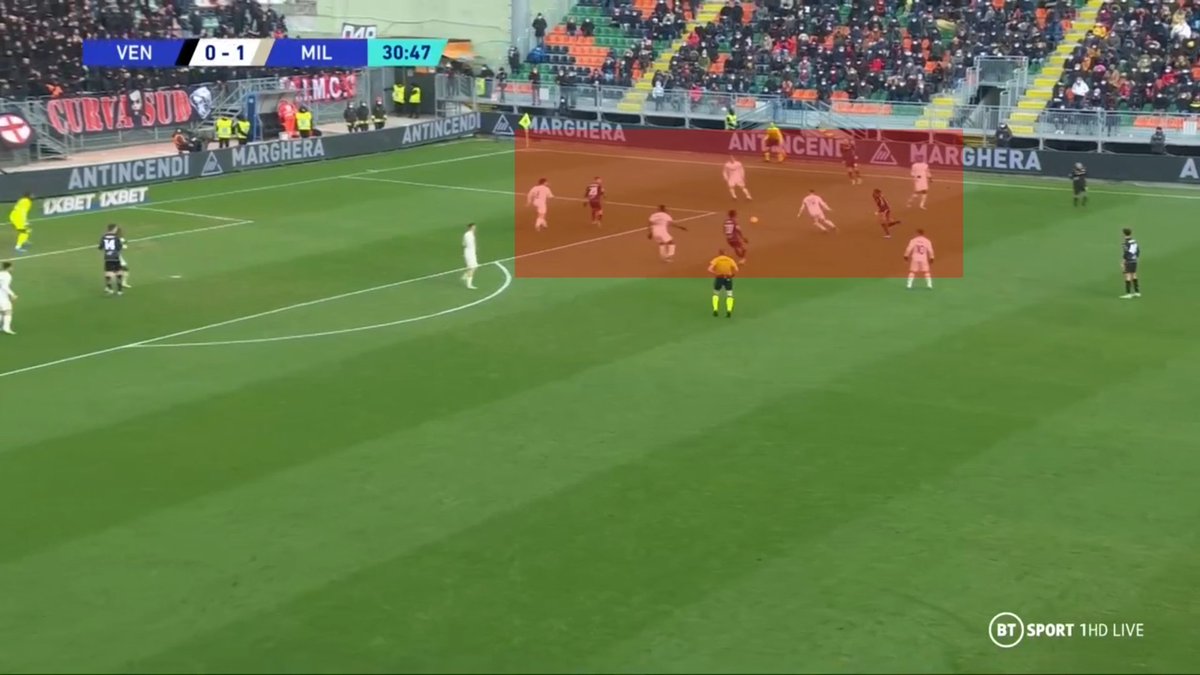 The penalty that Milan got yielded from a brilliant pressing move by Milan, limiting Svoboda's passing options and making him play that risky pass to Ceccaroni.
Positional interchange: With Milan almost close to full strength in attack, Pioli was able to implement his positional interchange often instructing players to take up zones on the pitch and not specific positions. This resulted in a wide variety of different attacking combinations and shapes.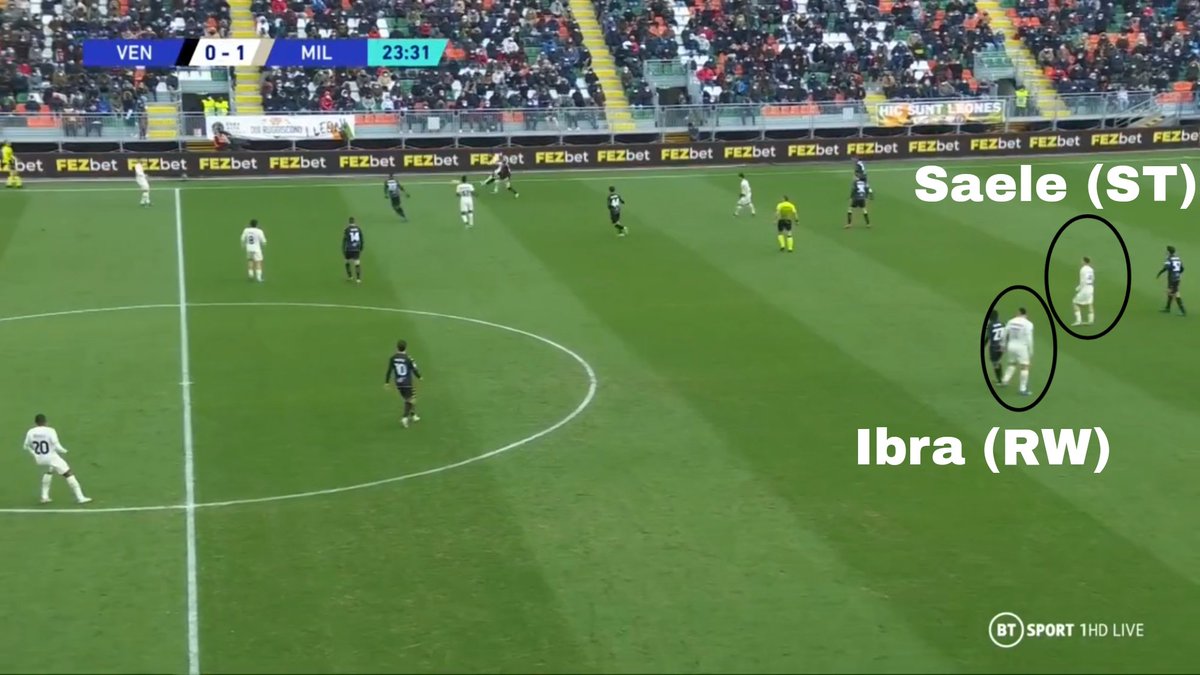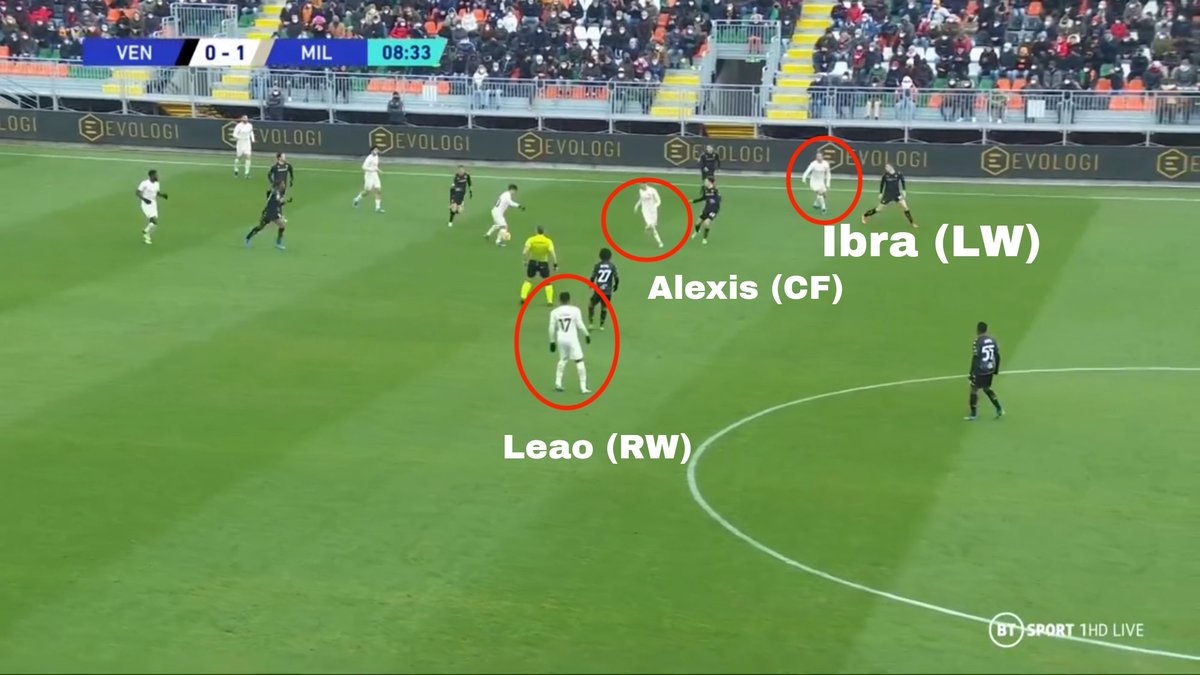 Passing combinations: Some Milan fans were worried about the idea that the team had regressed into a defend and counter-attack approach, but it anything the interplay before the goal for Theo below proves Milan are more than capable of playing a few passes to open up defences and score goals.
What they need to do is to improve decision making from the players with the ball, because often a dangerous situation was created through some good quick passing and movement – as seen below – but the final pass was a let down.
Conclusion
Milan had the match wrapped up early in the second half with what was one of the best performances in quite a while from a tactical point of view. The benchmark is probably still the 3-2 win over Atalanta when looking at away games but nonetheless the team seem to be in a groove and are finding each other well with attacking moves.
January is a very big month, because the momentum is there and one or two of the right additions – plus of course staying healthy – could be a major boost to the team's title hopes.
---
READ MORE: The four reasons Milan are primed to fight all the way with Inter for the Scudetto