AC Milan did what some believed at the start of the season to be unthinkable as they held their nerve right until the end and won the 19th Scudetto in their history.
To be totally honest it has been hard to find the words to try and encapsulate the pure euphoria of such a triumph. It really is true that success is sweeter after such a long wait, and those familiar feelings from 11 years ago have come flooding back, with some of us quite frankly not knowing how to react.
The time for planning and looking ahead to the future will come, naturally in a bid to ensure this isn't a one-off feeling that Milanisti are starved of again, but for now there is cause for celebration, recollection and revelling in this fantastic moment.
Rather than attempt to sum up the season via a bunch of arbitrary statistics or by simply listing the games that made the difference – though those are absolutely valid ways of trying to comprehend what has happened – it felt more appropriate to pen a letter of thanks to those who have made us feel so much joy.
We start from the very top with owners Elliott Management. They have come under fire plenty since taking the reins in 2018 as many perceived them to be an American fund only interested in reducing costs and reselling for profit, yet it is their vision and those who have executed it that has ultimately guided the Rossoneri back to the top.
A reduction on the amount of crazy expenditure, making every penny go further, focusing on young players, trusting club icons like Paolo Maldini and Zlatan Ibrahimovic, bringing Ivan Gazidis in from Arsenal to be the CEO, overseeing the improvement of accounts that were in a critical condition – these were all catalysts for the resurgence.
Then we come to the aforementioned members of the board and management in Gazidis, Maldini and also sporting director Ricky Massara. Chief scout Geoffrey Moncada and his team of analysts must be included as well, because all of them have helped transform this team into a modern one that are incredibly fun to watch.
Yes young players take time to adapt, to learn and to grow, but it is an incredibly rewarding process. Moncada, Maldini and Massara – the famous 'MMM' trio – were backed by Elliott to deliver results with the resources afforded to them and they have delivered. Milan now boast a young core with the likes of Mike Maignan, Fikayo Tomori, Pierre Kalulu, Theo Hernandez, Ismael Bennacer, Sandro Tonali, Rafael Leao and Alexis Saelemaekers, all of whom were acquired under the current ownership.
The Diavolo won the league with a team that had an average age of under 26, the youngest this side of the millennium. It is not only a youth project, but it is one driven by winning, and the management must be commended as well as backed in the future.
Gazidis also deserves a mention too. He was another figure who arrived amid scepticism and some bad reports from his time at Arsenal, though he came with a vision and saw immense potential to grow Milan from a revenue point of view but as a brand too. The number of partnerships and sponsorships has rocketed, he has been a pioneer of the new stadium project and now the accounts look infinitely better.
Now we move on to the gaffer, Stefano Pioli. If there is a manager more loved by his club and its fans anywhere else in world football it would be surprising.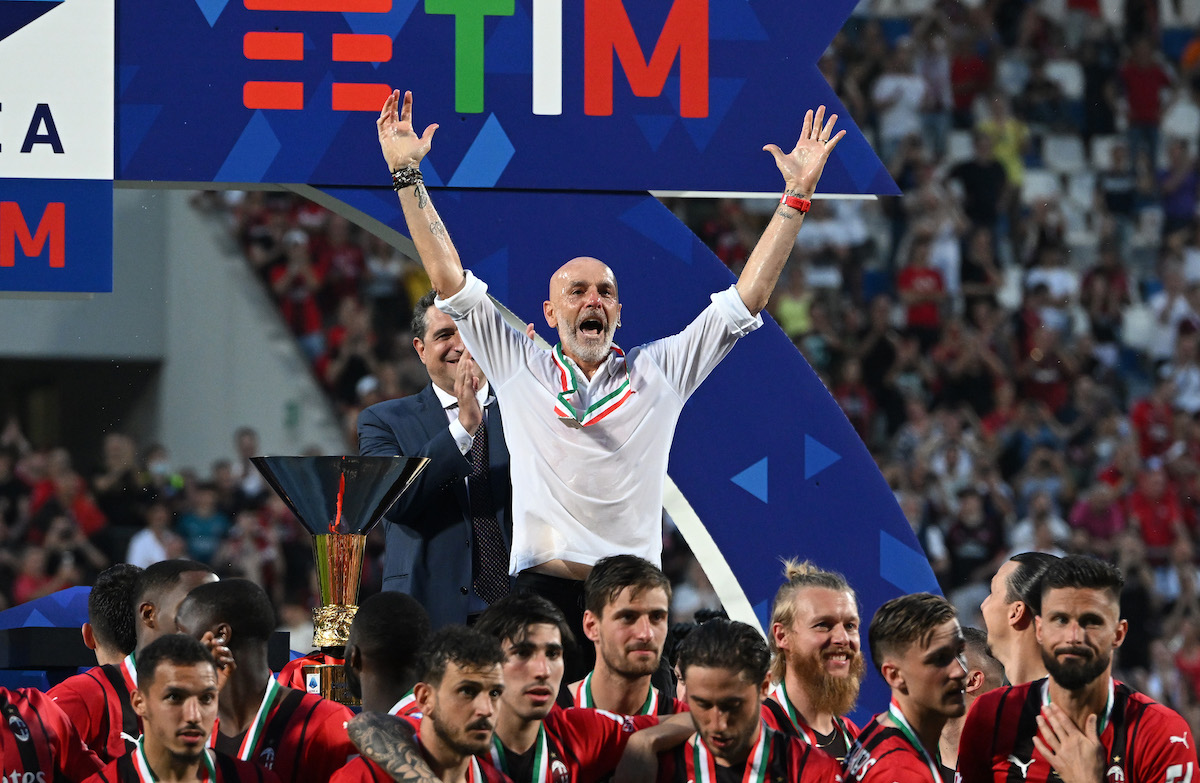 The common theme continues as he joined midway through the 2019-20 season with some apprehension and even anger from fans who wanted a bigger name, yet his body of work speaks for itself. He has conducted a role not only as a head coach but as a psychiatrist too.
With his own methods and the helps of collaborators and leaders in the dressing room, Pioli has instilled a belief and a way of playing that is incredibly entertaining and progressive. There is still a way to go and some bridges to cross, but this is a memorable and fitting triumph for a man who has often been mocked for lacking the very thing that he won on Sunday.
Where to even begin with the playing squad? We must thank Mike Maignan for coming in and surpassing the expectations of even the most optimistic supporters, and for becoming a real leader between the posts earning many points. Ciprian Tatarusanu stepped in very capably while Maignan had wrist surgery, even saving a decisive penalty from Lautaro Martinez in the derby that might just have been a huge turning point.
The defensive unit as a whole was Milan's strength; they conceded just two goals in the last 11 games of the season with nine clean sheets. It is potentially the most exciting young rearguard in Serie A if not in Europe, while the likes of Davide Calabria, Fikayo Tomori, Pierre Kalulu and Theo Hernandez all heading towards being future mainstays in their respective national sides.
The leadership of Alessio Romagnoli and Simon Kjaer (who unfortunately was ruled out from December onwards) in some key moments must not be forgotten, and the contribution of Alessandro Florenzi was a very notable one from a versatility and experience point of view, which should earn him a permanent move.
Franck Kessie bids farewell and he deserves gratuity for his five years as a whole, not just this season. He was the best midfielder in the league in the post-lockdown period and while 2021-22 didn't see him recreate those same highs, he goes to Barcelona with the best wishes of most fans ready for a new adventure, having signed off in fitting fashion by scoring the final goal of the season to essentially clinch the league.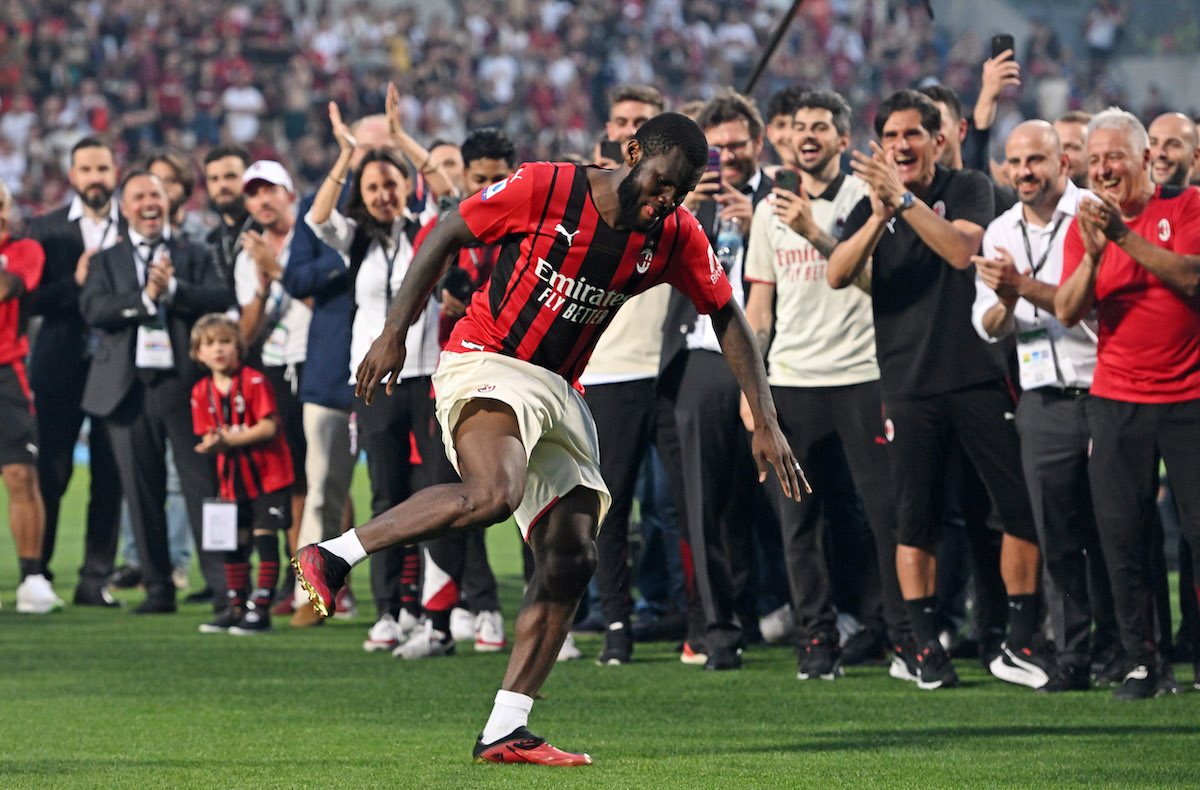 The growth of boyhood Milanista Sandro Tonali has been a joy to watch. He is now one of Italy's brightest prospects and fans can rest assured that he will stay for life all being well, so we thank him not only for big goals against Lazio and Hellas Verona, but also for accepting a salary cut that facilitated the permanent move from Brescia last summer. You'll get that money back and some more Sandro, don't worry, and you have earned it.
Ismael Bennacer has also been excellent throughout the campaign with a number of battling performances oozing quality at the same time. The Algerian really can be sculpted into something special. On the theme of sacrifice, we thank Rade Krunic for always giving the maximum no matter the situation, what is asked of him or how much he had played prior. He embodies professionalism.
Alexis Saelemaekers and Junior Messias were picked out by many as the weak link of the attack but in truth they both made vital contributions. The Belgian offered balance to the system in that tremendous early season run while the Brazilian scored six goals and delivered the win that night in Madrid against Atletico.
Brahim Diaz started the season like a house on fire scoring four times in the first 10 games with three of them being match-winners. Those nine points have ended up being absolutely colossal, so to our Spanish elf we say grazie too.
It may not have been Ante Rebic's best season from an injury point of view, yet his late equalisers against Juventus and Salernitana actually generated fairly sizeable momentum shifts at the time, and the feeling is that when fully fit he can still make a big difference.
Rafael Leao was for many the player of the season and with good reason too. With 11 goals and 10 assists in the league, the Portuguese winger was the Serie A MVP for a reason. He is simply unplayable on his day, possessing both frightening pace and majestic grace in equal measure. A hat-trick of assists against Sassuolo felt an emblematic way to sign off, and now he too should get his rewards via a pay rise.
The squad wouldn't be complete without the two wily veterans Zlatan Ibrahimovic and Olivier Giroud, who both had a huge say on the campaign. The former scored eight goals before the start of February despite injury issues and his leadership skills have been well-documented, while the latter produced when it counted against Inter, Napoli, Lazio and on the final day against Sassuolo. This Scudetto has the firm stamp of the Swede and the Frenchman.
Then there are those who are perhaps unseen figures. Everyone behind the scenes at Milan from the coaching staff to the data analysis team, the scouts, the security guards, the chefs, the office staff, the groundsmen, the stadium employees and the coach drivers – plus countless more that have been no doubt missed off – have all played their own part in creating a harmonious environment.
Lastly, the fans. It spans from you sat reading this right now to all the incredible supporters clubs around all four corners of the globe, including those who go to San Siro every single week and show up to work on Monday morning without a voice, plus the travelling army who went over 10,000+ strong to Rome, Verona and Reggio Emilia.
Whether you have been a Milanista for a year or several decades, this success is about uniting everyone under the banner of loving AC Milan. This is a shared triumph, one that has been many years in the making and even longer in coming. If there's one thing that is certain, it's that it feels worth the wait at the moment, and long may that continue.