AC Milan announced earlier this week that they have extended their agreement with the airline Emirates, thus ensuring they will remain as the main shirt sponsor for the men's first team.
According to MilanNews, the new agreement should last three years, guaranteeing the Rossoneri around €30m per year plus bonuses per season for a total of between €90-105m. The amount has therefore been doubled compared to the last contract, which confirms Milan's growth in many aspects.
Milan and Emirates have agreed to extend a relationship that has spanned over 15 years now, and has seen them be the official shirt sponsor for the men's first team since the 2010-11 campaign. The two organisations began their journey together in September 2007 and they became a Top Institutional Sponsor in 2008.
Emirates has been visible on Milan shirts for 590 official matches, with a total of 967 goals scored by players donning the airline's shirt branding, but what about the other sponsors? We go through them in chronological order…
1981-82: Pooh Jeans
The first of Milan's sponsors came early in the 80s and was Italian fashion label Pooh Jeans. They were regarded at the time as being quite an exclusive and hard to source brand, famous – as you might guess – for their jeans.
1982-83: Hitachi
From an exclusive local fashion label to Hitachi, a brand now well established as a Japanese multinational conglomerate corporation. The stripes also went from thick to thin, but it would not be a shirt remembered fondly as the club were relegated to Serie B.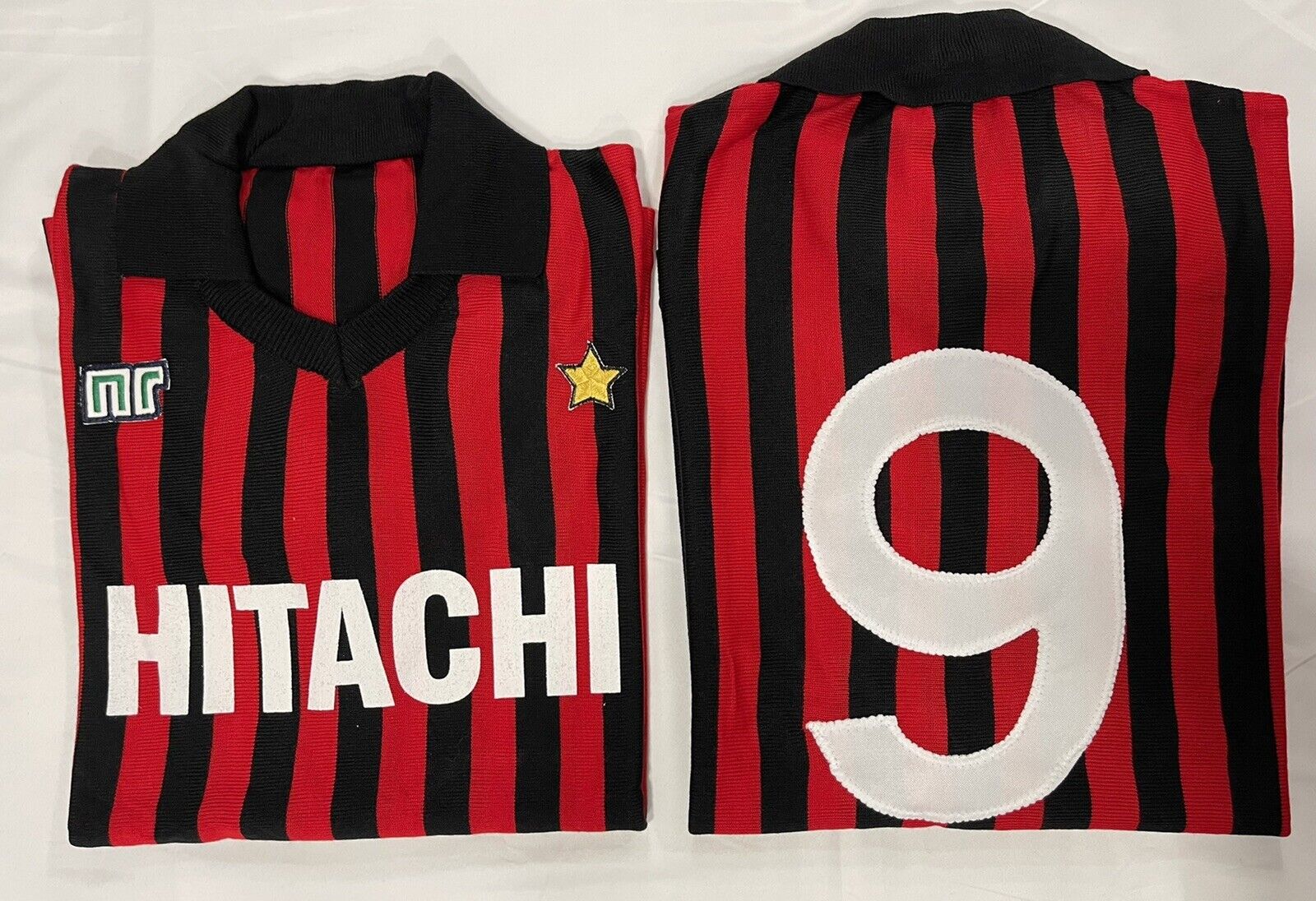 1983-84: Olio Cuore
We go from well-known back to niche, as Olio Cuore is a corn oil that is produced in Italy and is meant to help cholesterol levels as part of a varied and balanced diet. They are in fact still going now, and even produced their own mayonnaise.
1984-85: Oscar Mondadori
The Oscar series is one of 'affordable paperbacks' that have been available in Italy since 1965, with over 4,000 titles published. They are a range from the Gruppo Mondadori, so this can also be classed as a very specific shirt sponsor.
1985-87: Fotorex U-Bix
Finally we reach a multi-year sponsor, and the 'Fotorex U-Bix' logo started appearing on Milan's shirts from 1985, lasting for two seasons. Fotorex are a company of the Olivetti group operating in the office equipment sector, with U-Bix being a brand of copier.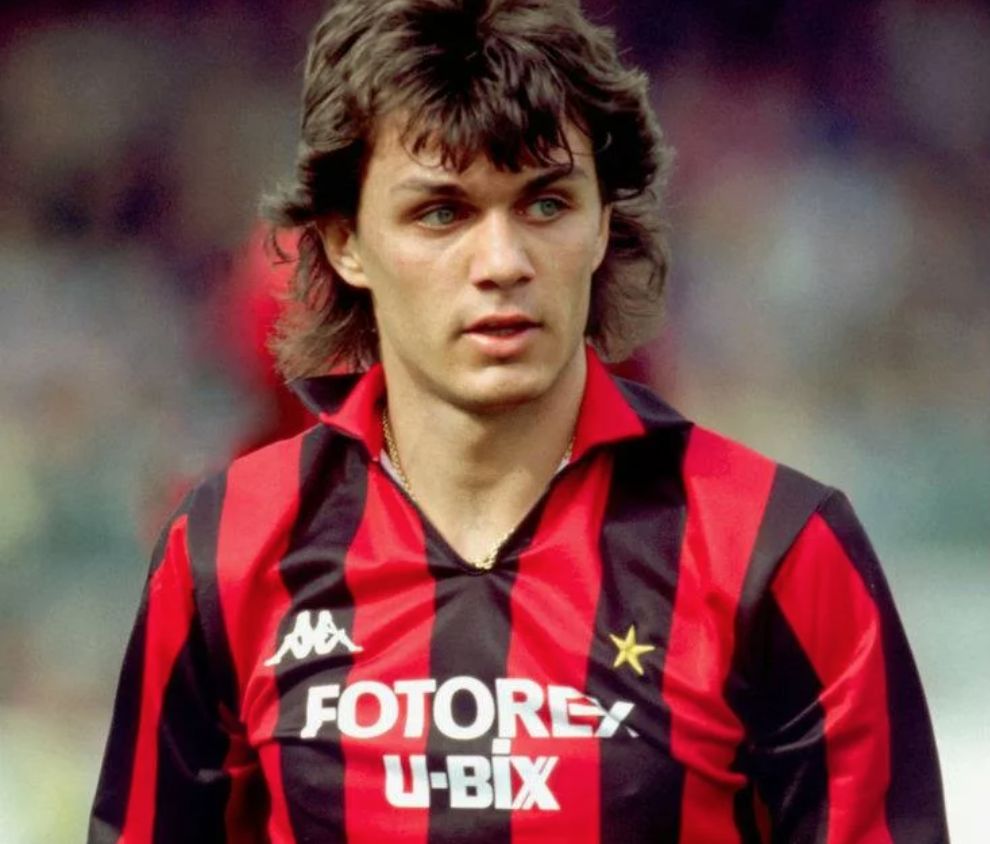 1987-92: Mediolanum
This is the sponsor that might well be the first of the 'iconic' range. Mediolanum SpA were an Italian company that operated in the banking, insurance and asset management sectors. Formed in 1982, a merger in 2015 saw the overall company become Banca Mediolanum SpA.
They became synonymous with the start of the Berlusconi era as Milan won a number of titles in the five-year period, including two Scudetti, two Supercoppas, two European Cups, two UEFA Super Cups and two Intercontinental Cups.
1992-94: Motta
It's hard to get more Italian than the champions of the country being sponsored by a company specialising in barista accessories. Metallurgica Motta were founded in 1967 and specialise in the production of household stainless steel goods.
1994-2006: Opel
Opel were the first sponsor Milan had that made it past a decade, with the German automobile manufacturer lasting 12 seasons in total. During the time with Opel, Milan won three Scudetti, the Coppa Italia once, the Supercoppa Italiana once, the Champions League once and the UEFA Super Cup once.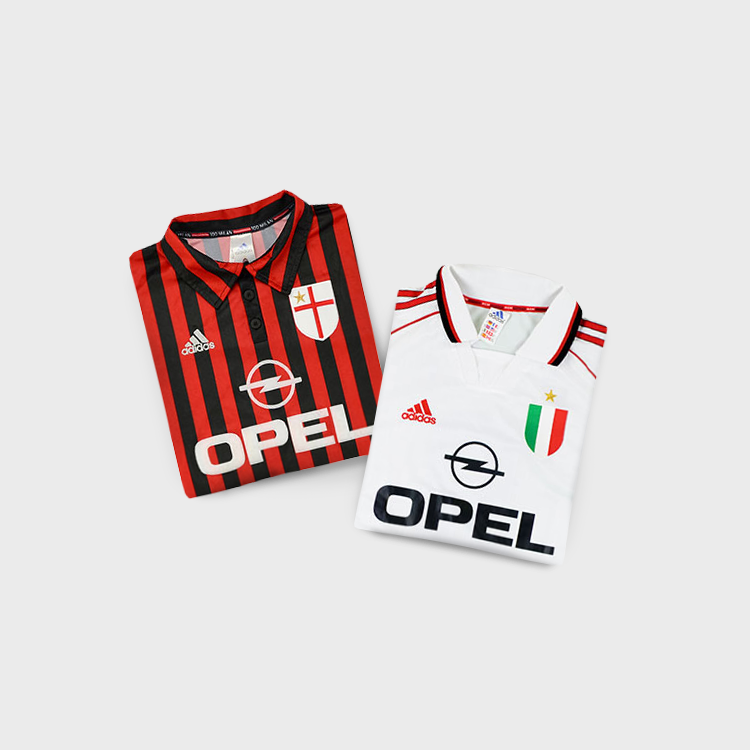 2006-10: Bwin
Bwin were actually known as betandwin from their founding in 1997 until 2006, so they decided to mark their new moniker by sponsoring the Rossoneri. They are an online gambling site that centre mostly on the sports betting market. The 2006-07 Champions League win was the highlight of their tenure.
2010 to present: Fly Emirates
Finally we come to the current sponsor of the men's first team shirts: Emirates. They have been a partner since 2007 as mentioned but only had their brand on the front of the shirts from the 2010-11 season, bringing good luck instantly as the Scudetto was won that year. A couple of Supercoppa titles and another league title bring is to the present day.