AC Milan began the 2023-24 season with great ambitions, having won the Scudetto and having reached the semi-final of the Champions League in the two seasons prior.
Among the protagonists of the journey in 2021-22 and 2022-23 was certainly Ismael Bennacer, who demonstrated quality, determination and personality in various roles from the double pivot to playmaker.
His contribution was fundamental in giving balance, fluidity and verticality to Stefano Pioli's style of play, as well as providing valuable assistance to his team-mates in both phases.
A long wait
Unfortunately, however, Bennacer had to interrupt his dream season due to a serious injury to his right knee, suffered in the first leg of the Champions League semi-final against Inter.
The Algerian suffered a post-traumatic tear of the cartilage of the lateral femoral condyle, which forced him to undergo surgery in Lyon on 16 May 2023 and the complexity of the injury immediately became apparent.
The estimated recovery time was at least six months, which meant that Bennacer would have to miss the start of the new season and probably also the group stages of the Champions League.
Light at the end of the tunnel
Now, however, a return is increasingly closer for the director of the midfield. As shown by the images from Milanello, Bennacer began his last rehabilitation step in recent days and partially started working on the pitch again.
😍 Good to see Bennacer back out on the field, and looking sharp toopic.twitter.com/KF6qJog8CL

— SempreMilan (@SempreMilanCom) November 16, 2023
If everything goes well, the former Empoli star will be back at Pioli's disposal in January 2024, ready to make his contribution for the second part of the season, hopefully with a UCL knockout tie on the agenda.
An important fact should be clarified: Bennacer should rejoin full training in approximately one month, but his return to competitive action will not be rushed for obvious reasons and that is why the cautious estimate is a 2024 return.
The African Cup of Nations
Bennacer's return will be a real breath of fresh air for Milan, who will be able to count on a new, very important resource in midfield. However, Pioli and his staff have to carefully evaluate the condition of the 25-year-old, who certainly won't be able to be at his best after a long stop.
Furthermore, it will also be necessary to take into consideration the possibility that Bennacer responds to the call of his national team, who in the month of January will be involved in the African Cup of Nations (an event that will be played from 13 January to 11 February).
By his own admission, this is a tournament that Bennacer would like to play a part in, and has probably been on his mind for some time. "I will do everything to be ready," he said in an interview a few months ago. In this case, his return to the San Siro field could be postponed further.
What changes for Milan
From a tactical point of view, Bennacer's return could lead to some changes in Milan's midfield, which this year plays with three instead of a double pivot like was used last season in the 4-2-3-1.
The starts are also different, after the arrivals of Ruben Loftus-Cheek, Tijjani Reijnders and Yunus Musah, plus of course the farewell of Sandro Tonali and the integration of Yacine Adli.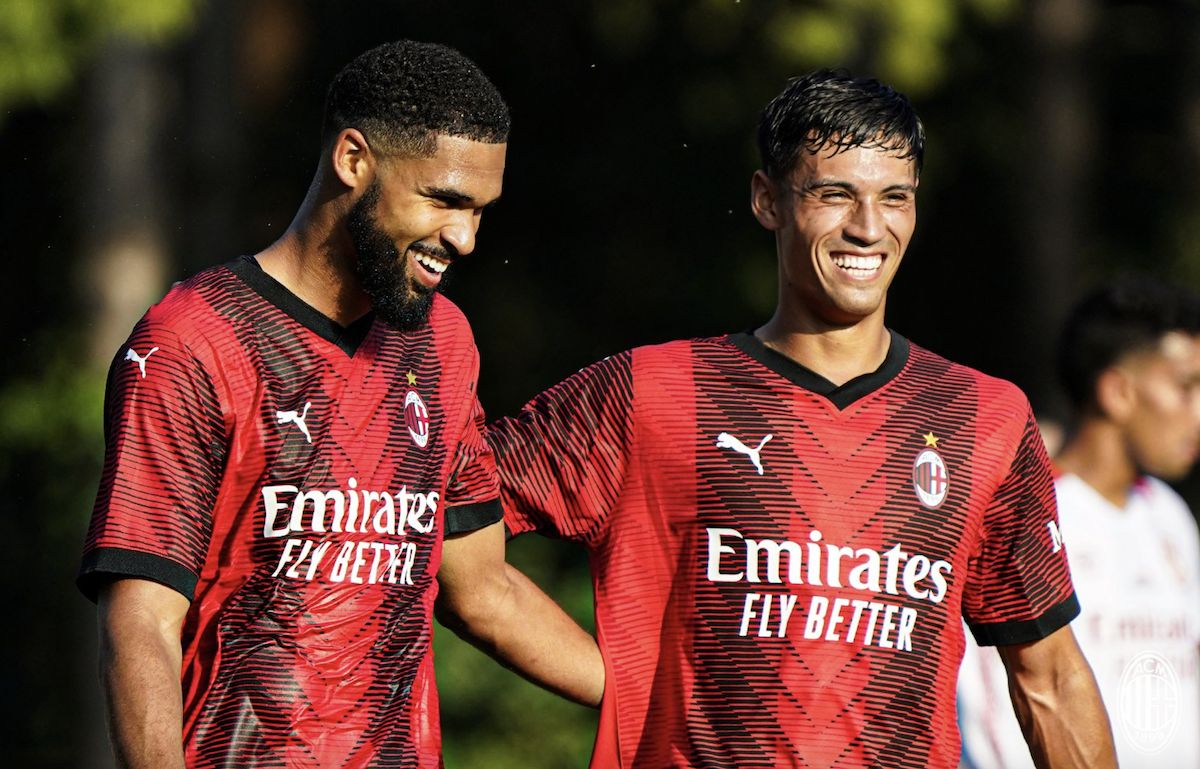 It remains to be seen how Bennacer will gel with his new team-mates and whether Pioli will decide to experiment with alternative solutions, as he already did at the end of last season when he moved Bennacer to playing as an attacking midfielder.
Beyond tactical issues, his return will also be important on a leadership level, given that the Arles-born midfielder – despite his young age – is one of the most experienced men in the squad having been here for four-and-a-half years.
His charisma, his desire to win and his dedication to the shirt are qualities that can make the difference in a team that aims to re-establish itself at the top of Italian and European football.
Adli and Krunic beware
The recent use of the midfield trio of Reijnders, Loftus-Cheek and Musah has further changed the hierarchies at Milan with Krunic and especially Adli moving down a rung in the hierarchies established by Pioli.
Bennacer's comeback will add an important piece to the rotations, and he will almost certainly be a starter when he is back to 100% which will further take away playing time from Krunic and Adli.
Both the Bosnian and the Franco-Algerian have expressed their desire to play with greater continuity and if Bennacer's return were to reduce their margins, they could consider pushing to leave.