AC Milan are about to enter another new era as the club have changed owners for the third time since Silvio Berlusconi sold the club in 2017, this time passing from one American fund to another.
Milan officially confirmed RedBird Capital's takeover of the club after Elliott Management decided to sell the majority of their shares. The club announced the highly-anticipated deal on Twitter and their website on Wednesday morning, but just how did Elliott make the club so desirable that they achieved the second-highest sale price of any football club ever?
The background
When Elliott took over AC Milan in 2018, they did so in the aftermath of a disappointing season where fans finally believed the club were returning to the upper echelon of Italian football after an outlay of €250m from the previous Chinese management, but the Americans were seen as an unknown quantity with a dark cloud surrounding them.
Part of that cloud was because Elliott were and are notorious for their nature of being a vulture fund. However, after beginning with a lengthy process with the Court of Arbitration for Sport to overturn Milan's one-year European ban, Elliott have gone on to turn Milan from mid-table mediocrity to title-winning side.
A fresh approach
This success was achieved in a maverick style which is yet to be widely accepted or adopted in Italy.
When Italian football was still in the grips of Catenaccio and Zona Mista, Arrigo Sacchi challenged the system and brought a style influenced by European and Brazilian football to create one of the greatest teams football had seen. Milan enthralled fans but also found success.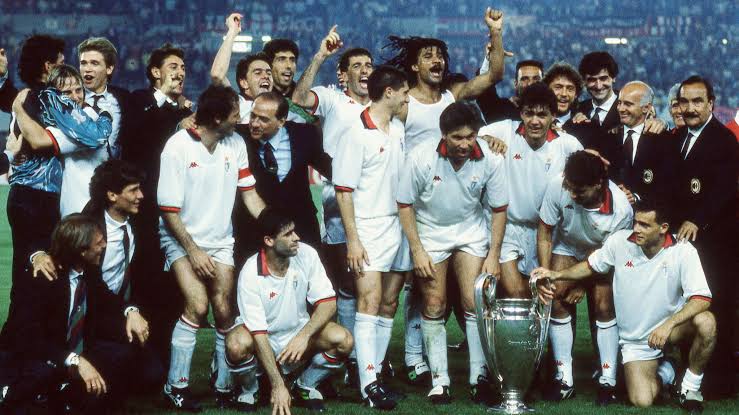 After 11 years without winning a major trophy (aside from the Supercoppa Italian) followed by years of poor financial and sporting decisions, the Milan brand degraded up until the recent resurgence, and the Scudetto win was a long time coming.
A closer look as to how Milan changed their fortunes upside down would also coincide with what they did under Arrigo Sacchi by laying down a marker for the rest of Italy to follow.
To provide context, Italian football – which peaked in the the 1990s – culminated in Milan and Juventus dominating in Europe, a semi-final and a final in the 1990 and 1994 World Cups and then the rise of legends like Totti Maldini, Baggio and Del Piero.
Yes Italy won the Euro 2020 which saw the rise of Donnarumma, Spinazzola, Barella and Jorginho, but Italy once again failed to make it to the big stage which was the 2022 Qatar World Cup.
It was/is a sure sign of old methods failing and once that cries out for modern intervention, so what better case study than the Scudetto winners?
Continental influence
When Milan brought in Pioli as head coach he asked his assistants Vulcano and son Gianmarco Pioli to study Bayern (who were then being managed by Hansi Flick) to understand their style of play.
Although it took Milan a period of time to transition from a team with no clear style to a team which presses aggressively, Pioli and the management wanted Milan to adopt a style which was more pervasive in Europe and the Champions League.
Milan in their 2019-20 season pressed their opponents off the field and killed teams with intensity.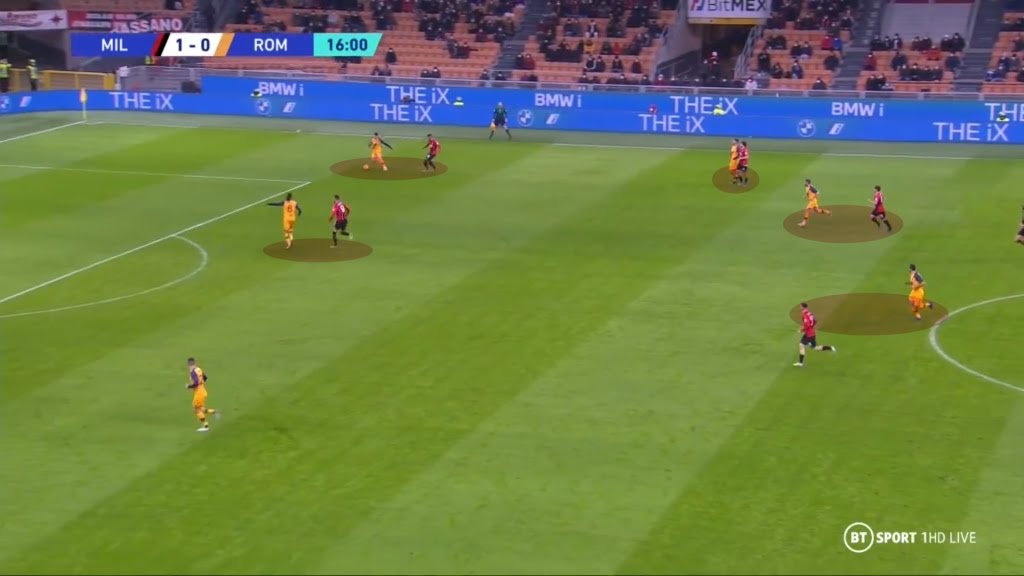 They continued this trend in the 2020-21 season until injuries took a toll and their intensity had to be curbed. The same happened in the 2021-22 season where Milan relied more on a defensive structure until the last few games.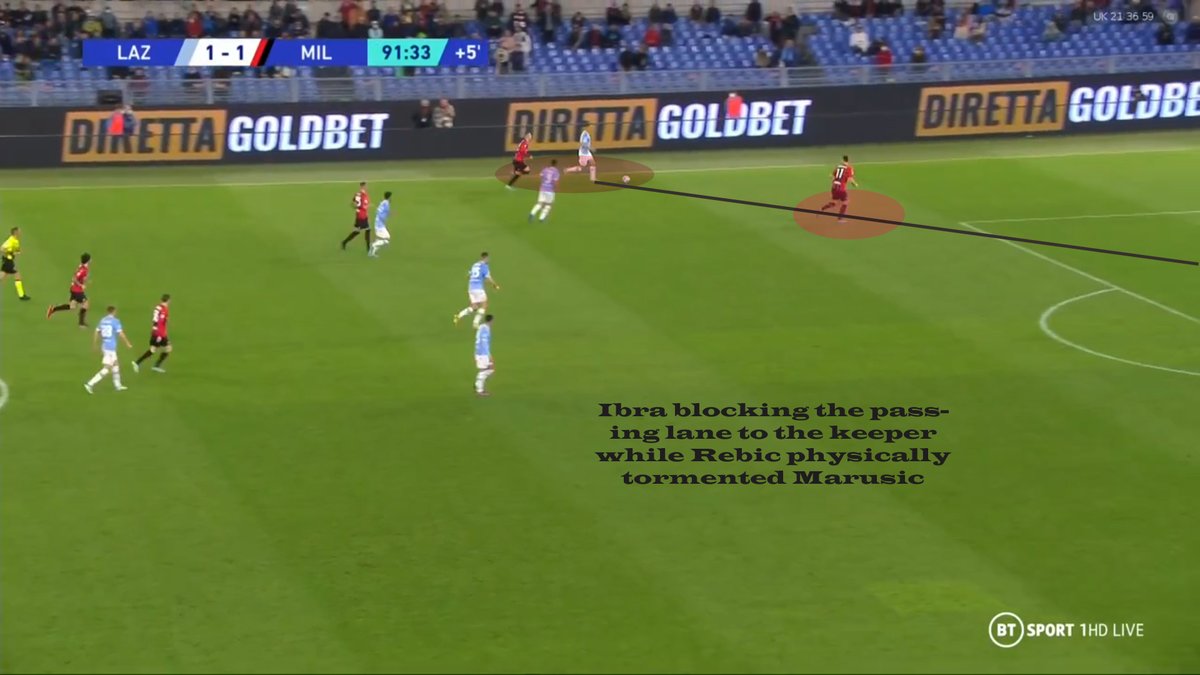 In a system which used inverted full-backs, a No.10 with freedom to roam, a deep-lying playmaker as part of a double pivot and a right wing-back as part of a front 4, Pioli's mechanisms brought out the best in individuals.
Part of that involved playing a very high line to deny opponents any space, and the signing of Tomori helped to catapult the transition even further with the Englishman's pace and acceleration helping to recover loose balls.
Numbers don't lie
Even though it is a process and application already mainstream in the USA and in parts of Germany and England, Italian football was still new to the concept of data analytics.
Of course to the average football watcher the concepts of xG, xT, OVA, PPDA seems a very trivial set of data, but to people who have dedicated to being professional in football these terms are their lifeblood.
For Vulcano and Gianmarco Pioli – the two analysts – data analysis combined with video analysis helped them to analyse the opposition, find weaknesses and help the coach design specific ways to combat it.
The technical team also has a mobile application to help give each player technical instructions on their opposition or more specifically the players they are supposed to mark, which you can read more about here.
In the scouting department, chief scout Geoffrey Moncada has already spoken in an interview with The Athletic about how Milan use data to analyse players. Of course this does not mean Milan only use data analysis, the latter stages of scouting include the old school method of watching the player play with his team.
This approach has given Milan a cutting edge to signing players who were not much known in the mainstream media but become crucial to the cause. Tomori, Kalulu, Maignan are easy examples.
The perfect blend
With a lot of focus on the lack of quality youth in Italy, Milan have a great blend of young players and experienced heads. The Rossoneri's title winning team had an average of around 26, so they have shown that putting faith in youth and adding mentor types like Olivier Giroud, Zlatan Ibrahimovic and Simon Kjær can bring success.
Sustainability
When Ivan Gazidis took over as the CEO of Milan, he mentioned the term 'sustainable growth' in the press multiple times. It was greeted with scepticism and the idea that no money would be spent, but what it meant was the club wanted to grow in a way that did not mess up their finances, keeping in mind the costs and revenues.
When Inter won the Scudetto they closed the calendar year with a record loss of €247m and had to cell their main men Romelu Lukaku and Achraf Hakimi.
Milan with this Scudetto win are projected to close the year with a loss of €30m, projecting a growth of €90m in revenues thanks in part to Champions League participation, the return of crowds post-Covid and the Scudetto win.
Conclusion
Elliott Management have not only scrubbed clean Milan's dirty finances; they have built a young core that can ensure the Diavolo's success is not a one off but can be repeated down the years.
Of course it wasn't a smooth ride or one that was bereft of mistakes – with Elliott publicly courting Ralf Rangnick behind the back of the directors which split the opinions of the fanbase – but in the end the right decision was reached by committee generally.
·
It hasn't been a journey without sacrifice, but in the end they came through and it ended with success, so much so that now the club are being handed over to be taken to a different level.
It isn't surprising that there were reports that Manchester United under Erik Ten Hag are looking to emulate Milan's successful model. For a league which isn't awash with cash like the Premier League, Milan can be considered pioneers and a team with a plan worth following.