The summer transfer window ends in a little over two weeks. Tick-tock, tick-tock. Entering the new season, despite being the biggest spenders in Italy, AC Milan have not moved the needle in terms of squad improvement.
On the contrary, a compelling argument can be made that Milan are relatively weaker when compared to the squad of last year, a rather astonishing probability given the scale of investments made.
Losing one of the best goalkeepers in the world and the team's primary creator in the final third was a strong punch in the gut. Mike Maignan is as good a netminder as a team could find on the market. However, Hakan Çalhanoğlu's void remains unaddressed.
Paolo Maldini did well to secure Brahim Diaz on a two-year loan, but with the start of the season just around the corner, Çalhanoğlu's former deputy is increasingly looking like his replacement, a disconcerting proposition to say the least.
'10' to tango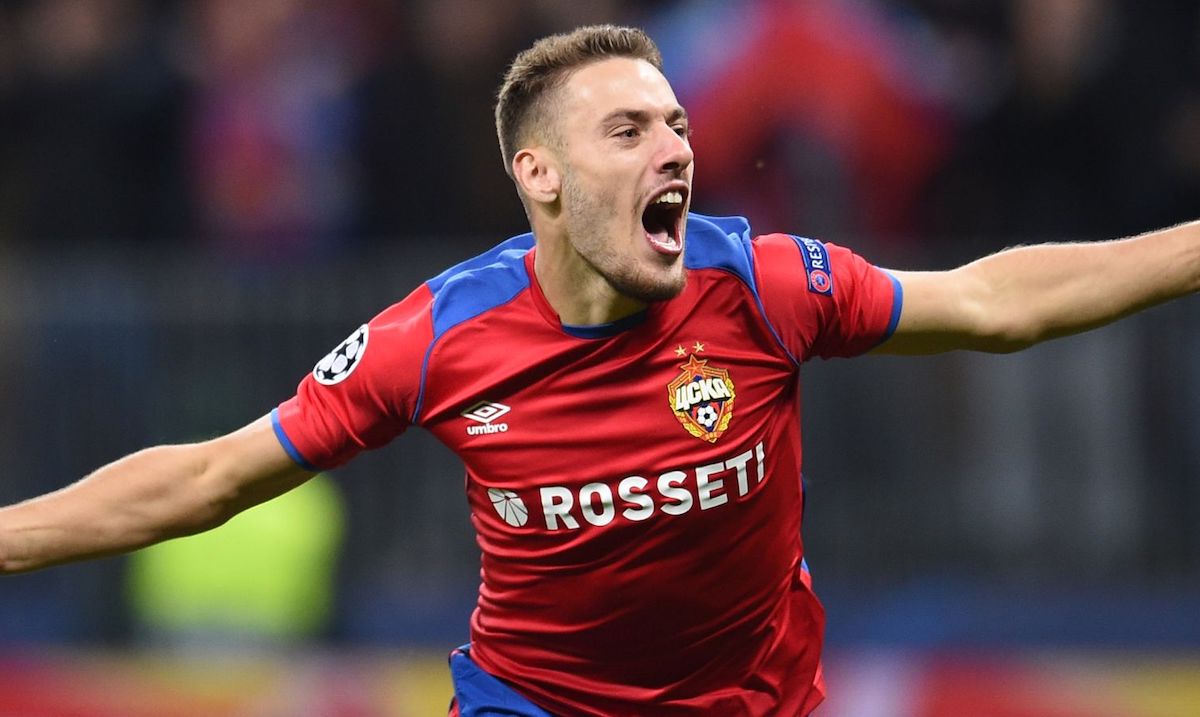 Diaz made eight goal contributions across 26 games playing behind the striker last season. Scale that to a full season and his projected goal contribution tallies to under 12 – that would simply not suffice for a team aiming to finish in the top four. Take for instance Henrikh Mkhitaryan: he made 23 goal contributions for AS Roma, a team that finished seventh in Serie A.
Diaz's npxG+xA per 90 minutes is lower than Çalhanoğlu's (0.36 vs. 0.47). Going into this season, Milan need an upgrade from the Turk. Currently, Diaz appears to be a downgrade, even if the diminutive Spaniard is unquestionably more talented than Milan's former 10.
If head coach Stefano Pioli intends on continuing with the tried and tested 4-2-3-1, then the management simply must bring in a top-quality attacking midfielder, a lock-picker who will make the attack click in the final third. The media continues to link Croatian star Nikola Vlašić to Milan, a move that might be plausible given CSKA Moscow's dubious financial position.
Nothing 'right' on the wing
Milan's right-wing is heavily derided, and rightly so. Samu Castillejo and Alexis Saelemaekers are technically mediocre footballers who offer precious little going forward. The two have collectively featured in 73 games for Milan last season, contributing 13 goals. That is slightly over 13% of Milan's 95 goals last season. This pales in comparison to, for example, Ante Rebić, who – when playing on the left-wing – either scores or assists every other game.
The stakes are higher for Milan in 2021-22 as failure to qualify for the UEFA Champions League is not an option. Milan are back in the competition after eight years and will be handed a back-breaking group.
A starting eleven with either Castillejo or Saelemaekers in it will be a handicap that Milan should certainly avoid. Of those being speculated with a move to Milan, Josip Ilicic appears to be the most realistic option, one that would instantly lift Milan's attacking profile, even if he can't clock many minutes due to his age.
Sandro Tonali's partner in crime
Franck Kessié and Ismaël Bennacer have established themselves as the best midfield partnership in Italy, and the permanent signing of Sandro Tonali from Brescia offers much-needed depth for Milan in what promises to be an intense season. While a fourth central midfielder might be perceived as a luxury at this point, that outlook would prove to be myopic as the season progresses.
Kessié and Bennacer will be away representing their countries at AFCON during January and February so Tonali will require a midfield partner to anchor the double-pivot. Some strongly advocate Tommaso Pobega to be that player, but Pobega's playing style and characteristics do not make him a suitable fit for the double pivot. He is an '8' that prefers to play higher up the pitch and he does not possess the discipline required to operate in a double-pivot.
Soualiho Meïte was signed by Milan in mid-January to reinforce the midfield. He was stylistically the right fit, a '6" and '8' hybrid. Meite proved to be an astute signing for Milan, as he quietly displaced Tonali in the pecking order.
Milan are being linked with Yacine Adli, FC Girondins de Bordeaux's talented midfielder. Adli's tactical versatility makes him an interesting candidate. Tiemoué Bakayoko is another sensible option. He replicated his Monaco form whilst at Milan, but seems to have fallen off since. At 26, Bakayoko's best years are ahead of him. His contract expires in 2022, and Chelsea are stacked in central midfield. They will be keen to see him leave Stamford Bridge as quickly as possible.
Looking 'forward'
Zlatan Ibrahimović is set to miss the start of the season. At 40, his fitness isn't bankable. Milan moved swiftly to sign Olivier Giroud as a replacement for the hapless Mario Mandžukić, insulating themselves against Ibrahimovic's prolonged unavailability.
Nevertheless, the soon-to-be 35-year old isn't the optimum choice to lead the line for large stretches of the season. Chelsea used him sparingly over the years, his minutes dropping steadily.
Milan's pursuit of Kaio Jorge ended in disappointment. The Brazilian striker will be seen in the black and white stripes of Juventus soon. Milan will have to bring in a talented and preferably youthful centre-forward, who will inherit the mantle from Ibrahimovic in the near future. Early signs indicate that Lorenzo Colombo isn't that player, and he has been loaned to SPAL.
Randal Kolo Muani perhaps tops the list of prospects being linked with a move to San Siro, and the 22-year old striker made 16 goal contributions over 32 games playing as a centre-forward for Nantes, a team that finished 18 in Ligue 1 last season. The added benefit of signing Muani is that he is capable of playing on the right-wing as well.
Moise Kean is another viable option for Milan. Everton are not playing in Europe and arguably don't need three centre-forwards in their squad. Dominic Calvert-Lewin will dominate the minutes and Cenk Tosun may even be ahead of the Italian in Rafa Benitez's books. A cheeky loan offer may work in securing Kean's signature.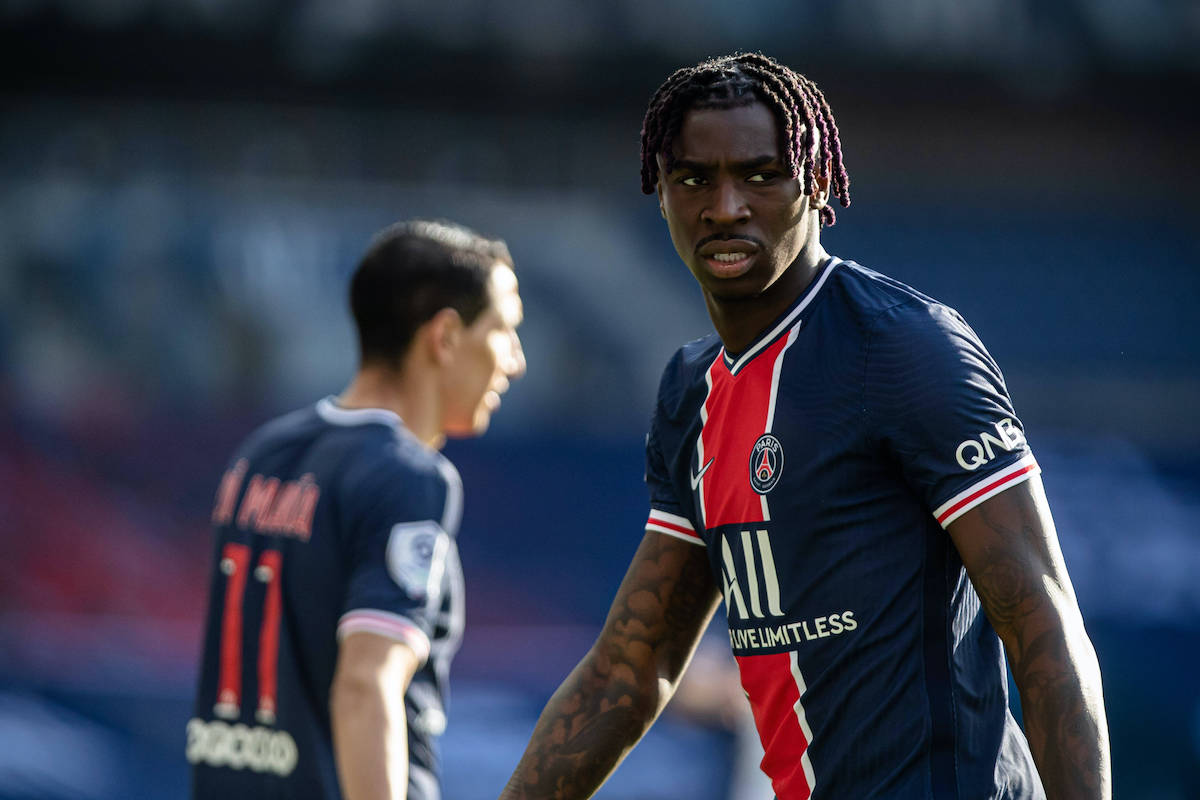 Conclusion
If Milan secure the signing of a quality right-winger, the need to replace Manchester United loanee Diogo Dalot may cease to exist. Alexis Saelemaekers isn't ideal, but for a squad with clear gaps in the first team, the Belgian could adequately deputise for Davide Calabria at right-back. Saelemaekers can also double up as the backup right-winger if Castillejo leaves the club during this window.
The next two weeks could make or break Milan's season. Paolo Maldini and Ricky Massara have a lot of work on their hands. Chop chop.
---
READ MORE: Latest two targets a perfect symbol of the way Milan's project is adapting