You may very well have met the title with a resounding "huh?". Who is this Jherson Vergara? Is he somebody we are being linked to? A lesser-known former player perhaps?
It may come as a surprise, but Vergara is actually one of the five center-back currently up for selection in Milan's first team.
A Colombian national, several years ago he was touted as one of South America's most exciting defensive exports. A member of Colombia's 2013 Campeonato Sudamericano Sub-20 winning squad, his premier defensive talents as a teenager left him with a variety of European suitors. Milan emerged winners in the fight to sign the youngster, and in the summer of 2013, Vergara was a Rossonero. He arrived for a fee of €2 million from Colombian club Deportes Quindio, eager to make his mark on his new club.
Few expected him to jump straight into first-team action, even with the defensive woes left in the wake of the Thiago Silva sale and departure of Alessandro Nesta the previous summer. He was a hot prospect for the future, nothing more.
With maturation and a few loan spells, the expectation was that Vergara would start appearing for Milan two, maybe three years down the line.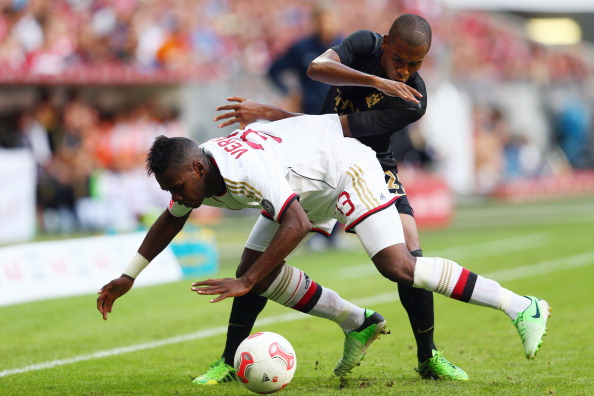 He spent the entirety of the 2013/14 campaign on the bench, making only a solitary Primavera start in a victory over Udinese. Loaned out to Parma in the winter of 2014 after six months of no playing time, the hope was that his temporary hosts would provide the minutes Vergara desperately needed. It was not to be though, and the Colombian's fortunes remained the same as they were at the San Siro.
Upon his return to Milan in the summer of 2014, Vergara was loaned out once again, this time to Serie B side Avellino. The hope was that playing time in the Italian second division would be easier to come by for the youngster, and would provide him with the necessary tools for his continued development. Though Vergara did get time with the Biancoverdi, it was far from a successful spell.
Vergara started a measly 12 of a possible 42 league matches for his hosts, and in the few matches he did take part in, he was generally underwhelming. His youth and inexperience shone through, and his mistakes at times proved quite costly. His head was visibly not 100% in the right place, and he was quick to lose concentration in the face of nagging strikers or well- organised counter-attacks.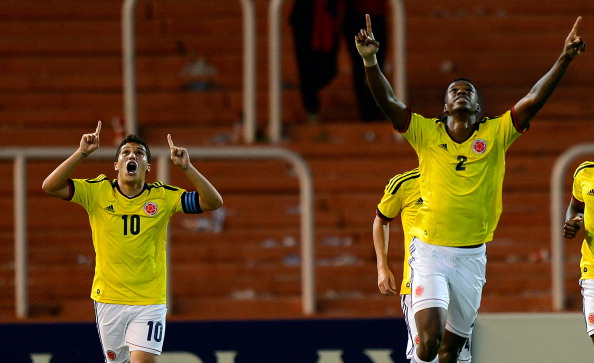 As a result of his faults, the Colombian was dropped from first team football almost entirely in the second part of the season, making just three appearances and only one start from the start of the winter break until the end of the campaign. Vergara once again failed to establish himself as a stalwart, leaving him as a huge question mark on Milan's roster. Despite the two unsuccessful seasons Vergara endured, management still had faith in the defender. Instead of looking for a way to offload him in the 2015 summer transfer window, he was instead given a second chance in Serie B.
Sent to recently-relegated Livorno, the club's lack of defensive identity made it a perfect fit for minutes-starved Vergara. Though he spent the better part of the beginning of the season on the bench, an early stretch of four winless matches for the Amaranto led coach Christian Panucci to throw the youngster into the mix. His debut appearances were met with a modicum of success: three consecutive shutouts with Vergara in the starting 11 left admirers of the youngster purring.
The honeymoon run proved to not last long, and his subsequent 19 starts for Livorno yielded just four clean sheets. The same faults that plagued Vergara during his ill-fated stint at Avellino surfaced once more, and in making himself a defensive liability, he ruining the inch of progress he had made. Even Livorno, a club bouncing around (and eventually falling into) the Serie B relegation zone, could not justify playing the Colombian throughout the entire season, dropping him several times in the middle and end of the campaign.
It was not Vergara's fault that his temporary hosts crashed into Lega Pro, but he certainly did nothing to help the club avoid the dreaded drop. With two failed loan spells and no real applicable experience, he returned to Milan this summer with nothing to show for himself and nothing with which to argue a case for first-team minutes in the upcoming campaign.
Somehow, after returning from Serie B mediocrity a second time, Vergara managed to get selected for Milan's International Champion's Cup squad, and as a result had an opportunity to show some preseason chops under new manager Vincenzo Montella. Given the start against Liverpool he, along with the rest of the defence, endured a horrific showing as the Reds smashed three past the incompetent Rossoneri defence. His nagging faults continued to make themselves known, and his defensive partners, already unable to do their own jobs, were also forced to provide cover for Vergara.
The upcoming season, unless blessed with a third loan for the Colombian, surely holds in it nothing but sidelines.
Even with the dire defensive situation plaguing Milan, there is no justification for Montella to put Vergara into the Serie A fold. He is unproven and unreliable, and despite the limited amount of options available to partner Romagnoli, Zapata, Paletta, and even Ely are all immeasurably better choices.
Vergara has plenty of time to make something of his career, but with each passing season and unsuccessful loan spell, the likelihood of him performing at Milan rapidly decreases. Most likely, he only has this upcoming season left to prove his worth. If he accomplishes this, the Colombian would make a solid backup or rotation center back. Otherwise, Vergara risks becoming another odd investment gone nowhere.