We are all set for a thrilling end to the Serie A season, with Milan still right in the fight for Champions League glory and a top four finish.
As bookmaker comparison sites such as oddschecker start compiling the final free betting offers of the season, fans will be checking the table on an hourly basis.
According to the comparison platform, Manchester City are favourites to win this year's competition, but who will qualify next year?
Anything other than a repeat of last year's title win was always going to be a disappointment, but the next best thing is to secure that top four finish. With just a handful of league games to play, who has – on paper at least – the easiest task of the five teams in the mix?
Milan's run-in
➤ 23 April – Lecce H
➤ 29 April – Roma A
➤ 3 May – Cremonese H
➤ 7 May – Lazio H
➤ 14 May – Spezia A
➤ 21 May – Sampdoria H
➤ 28 May – Juventus A
➤ 4 June – Verona H
Milan could have been served final eight games that are a lot harder than those we see here. Admittedly, there are matches at Roma and Juventus (the latter of whom won't have given up on top four ambitions for themselves) and a home tie against Lazio.
But looked at another way, those three games are opportunities to take points off their main rivals. The other matches look kind, with Milan up against teams that currently occupy the bottom five places in the league.
As we shall see, Milan do look to have an easier set of fixtures than the other four teams and, if they can bottle what they produced against Napoli, they should have more than enough to get through.
Roma's run-in
➤ 24 April – Atalanta A
➤ 29 April – Milan H
➤ 3 May – Monza A
➤ 7 May – Inter H
➤ 14 May – Bologna A
➤ 21 May – Salernitana H
➤ 28t May – Fioritna A
➤ 4 June – Spezia H
You could say that Roma will play the role of kingmakers in the run in, though they will be hoping to crown themselves. They play the other three teams who currently sit between second and fifth in the league. They are also at home against Milan and Inter.
After that run of four games in which they make a trip to Atalanta before playing host to Milan and Inter, the table is likely to look a lot different.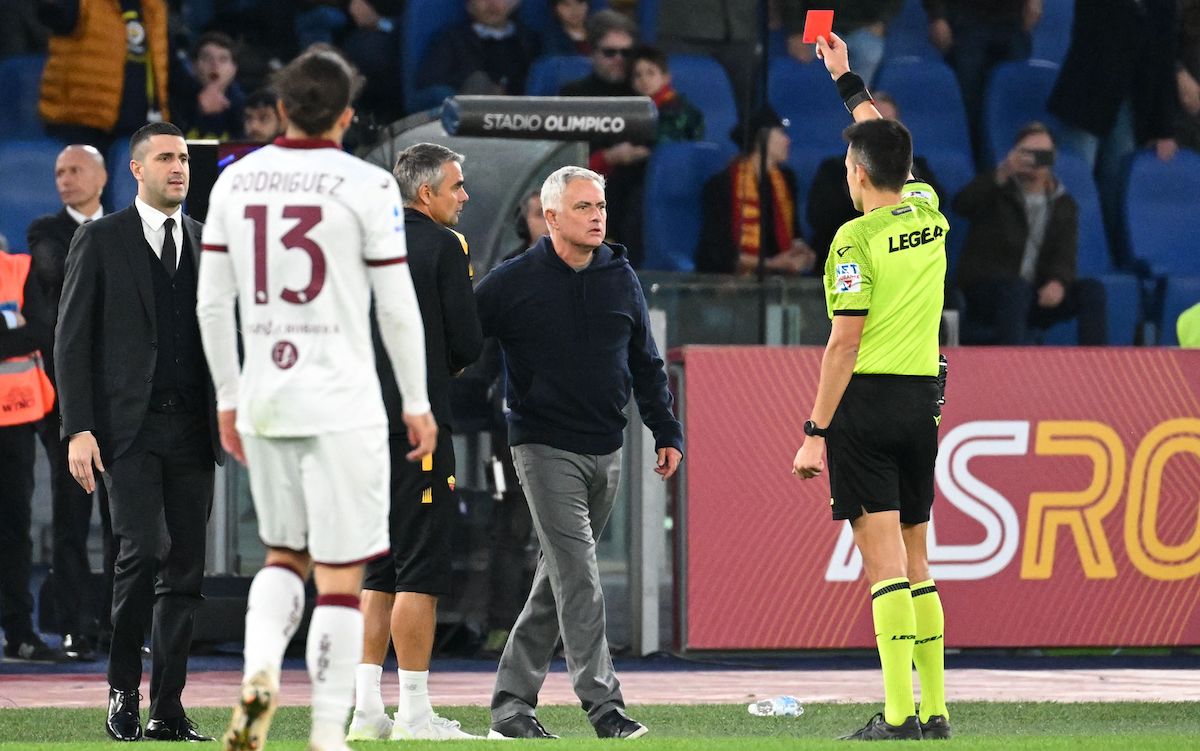 The matches for Mourinho's men after that spell are all against clubs who are safe from relegation and cannot trouble the European places. Whether that is an advantage over Milan, who are playing the bottom teams, is yet to be seen.
One argument says that teams are at the bottom for a reason. However, they do have the pressure of being desperate for points, and again that could go either way. Teams full of players with one eye on the beach could play free flowing, unfettered football, or they could have already given up on the season.
Inter's run-in
➤ 23 April – Empoli A
➤ 30 April – Lazio H
➤ 3 May – Verona A
➤ 7 May – Roma A
➤ 14 May – Sassuolo H
➤ 21 May – Napoli A
➤ 28 May – Atalanta H
➤ 4 June – Torino A
Inter's fixtures are a mixture of the top sides plus teams that are currently languishing in mid-table. You would have to say that with games against Lazio, Roma, Napoli and Atalanta, they have the toughest set of fixtures of all those fighting for a top four place.
Atalanta's run-in
➤ 24 April – Roma H
➤ 29 April – Torino A
➤ 3 May – Spezia H
➤ 7 May – Juventus H
➤ 14 May – Salernitana A
➤ 21 May – Verona H
➤ 28 May – Inter A
➤ 4 June – Monza H
Gasperini's side has the most to do and they will have to pick up points at the three games against their top rivals, namely, Roma, Inter and Juve. The other games don't look too demanding on paper, but by this point qualification may be out of their hands.