Mario Balotelli. The very name of the enigmatic Italian striker fills the mind with flashes of his brilliance, but quickly devolves to memories of constant outbursts.
The fireworks, the on-pitch tantrums, the yellow cards, they all have contributed to Balotelli's bad-boy characterization. Under all the theatrical shenanigans however, lies an incontestably talented player. Historically, when "Super Mario" has put his mind in the right place, fortune has followed close behind.
Unfortunately, the moments when all the dominoes fall into place have been few and far in between. Within the last three years, the 25-year-old's only steadily stellar piece of form came in the immediate following his first transfer to Milan.
Arriving from Manchester City during the 2013 winter transfer window, he went on a five-month rampage across Italian top flight defenses, nearly single-handedly (with help from Giampaolo Pazzini and Riccardo Montolivo) carrying the Rossoneri to 3rd place and a Champions League spot.
His two goal masterclass against Germany in the semifinals of the 2012 European Championship is another, more accessible example of the striker's potential.
Preceding and inevitably immediately following these bursts of brilliance, regrettably, are lengthy periods of below-par outings.
They might not be goal droughts, but certainly nowhere near the high level of play that shines through the clouds every so often. At least, this was what defined the Balotelli of old. The selfish, unruly, lazy striker.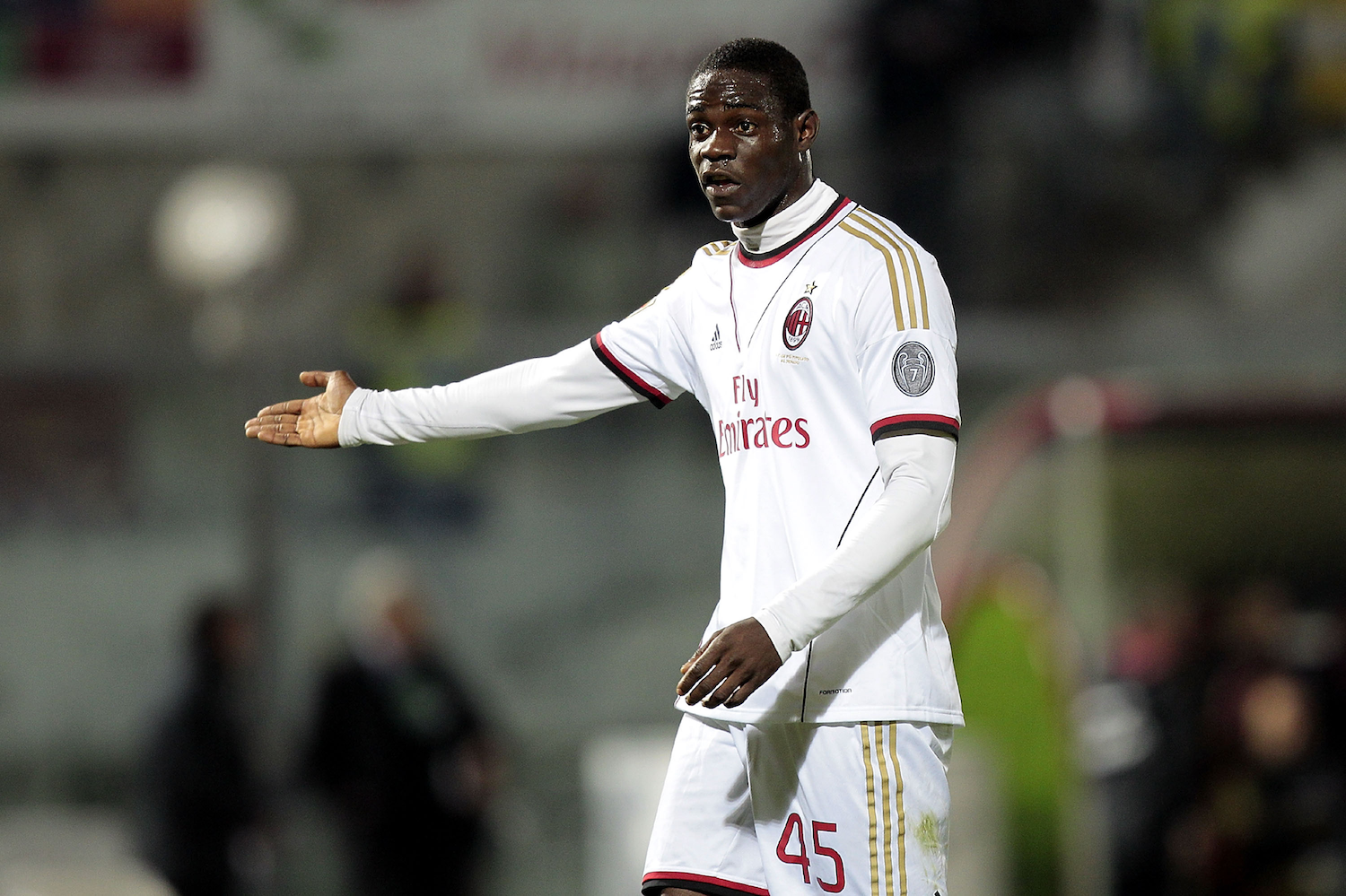 The Balotelli currently lining up for Milan is, by all accounts, a changed man. After a grim debut season in Liverpool, he was dispatched back to Italy by now-sacked manager Brendan Rodgers, much to the dismay of many within Milan's faithful.
Fan support of Balotelli had grown hard to come by in his last few months prior to moving to Merseyside, and desire to see him back so soon, particularly after the disappointing campaign he had with the Reds, was scarce.
Fans flocked to various social media outlets expressing their displeasure at the re-signing, lamenting about how Milan could've signed Ibrahimovic instead, and how the Italian was not worth even the zero sum paid for his services to Liverpool.
In his presentation, Balotelli made a pledge to both Milan and its fans:
"So far my career has been as a boy, but today begins my time as a man, because I feel that this could be my last chance. I thank Sinisa for the confidence he has in me and also the president who brought me here. I did not expect to get another chance and I thank him because he trusted me"
He has held true to his promise. Though not delegated the same level of responsibility as he previously held, resulting from both the purchase of Carlos Bacca and a reduced faith in his abilities, the forward has featured in over half of his club's matches this season.
This may not be a sizable haul if compared to other strikers, but an injury suffered October kept Balotelli out until January, a 13-game absence. From the matches that he has been fit for, his appearance rate is close to 90%.
Though he has't let up receiving yellow cards, the nature of the cautions has shifted. In Balotelli's previous Milan spell, a sizable portion of them came from non-contact related incidents such as verbal confrontations or diving.
This season, none of this six received have come from such circumstances. Ideally, the amount of yellow cards would be reduced to zero, but moving their type to a less problematic one is already a solid first step.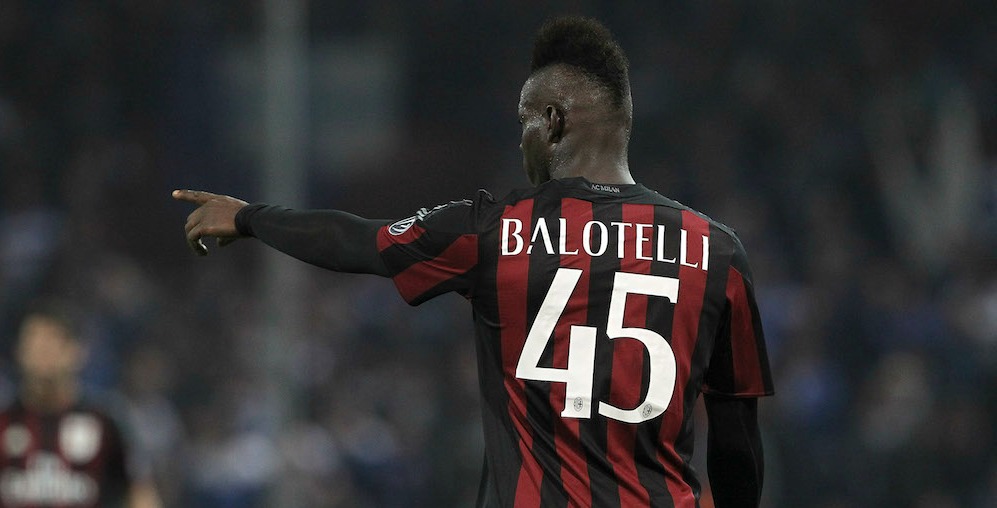 Beyond the shift in the striker's on-pitch temperament, his approach to the centre forward position has also endured a massive overhaul.
In his first tenure with the Rossoneri, Balotelli was as pure a forward as they come. Slightly dependent on penalties perhaps, but a striker capable of producing wonders such as this goal against Bologna. He could be counted on to produce strikes at a somewhat regular rate, which made him an invaluable asset during his turbulent first Milan spell.
This term, Balotelli looks a different player altogether. His style, incredibly, closer mirrors a supporting striker than a lone centre forward, which he is more accustomed to being. He has put in incredible efforts towards advancing his auxiliary qualities, and sits as one of Milan's most productive players in 2015/16.
Averaging both over 2.5 created chances and key passes per game, he has had no rival in these categories. Even players like M'Baye Niang and Luiz Adriano, both heralded by fans as perfect foils for Carlos Bacca in a strike pairing, fall short of Balotelli's numbers.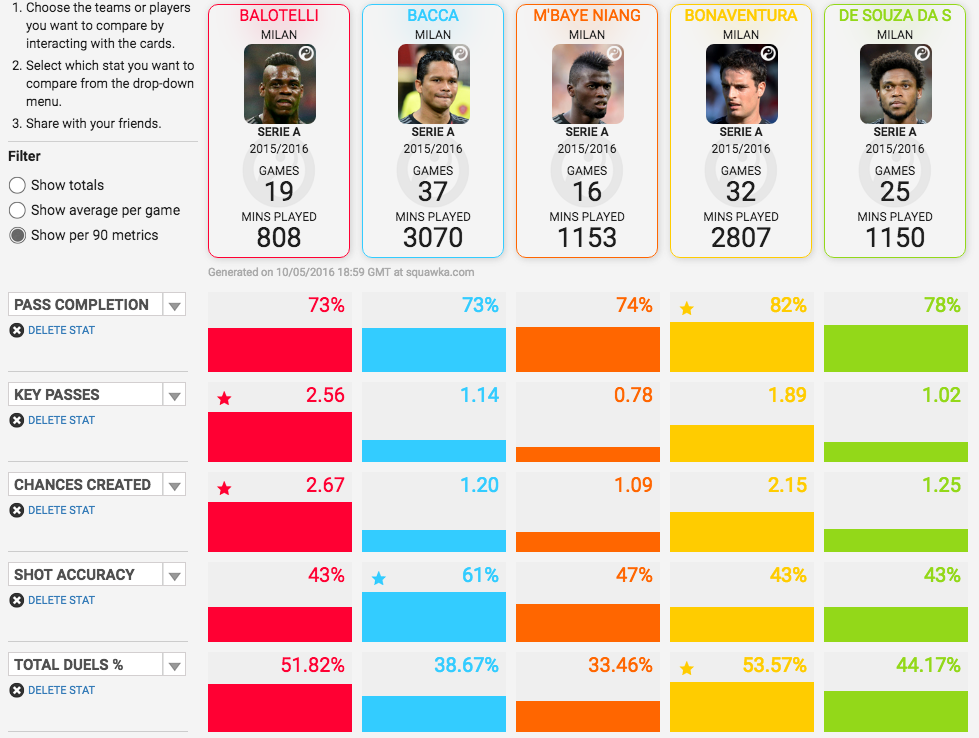 Looking at the numbers alone, however would be foolish and uneducated. Statistics rarely ever tell the whole story, but they do tend to point you in the right direction.
While some of Balotelli's created chances may result from close quarters passes rather than the pitch-traversing crosses of Giacomo Bonaventura, but they show that he is caring about the success of players other than himself. This is a big change from the self-centered Balotelli that was sold to Liverpool not two years ago.
Off the pitch, Balotelli has become tamer and quieter, echoing his increased control over emotions on the pitch. If two years ago your Twitter timeline would be just as likely to be filled with stories of infighting with coaches or television interview breakdowns as gifs of his goals, then this season it would instead be mainly composed of neutral comments toward the Italian.
It could be because of a "no-nonsense" clause in his contract, or because he was threatened with being permanently relegated to the substitute's bench if any indiscretions came to public knowledge.
A more likely option, as Balotelli said in his post-presentation interview, is he knows that this is his last shot. A failure to control himself at Milan would mean that no major club would risk taking a chance on him.
A single misstep, and he would go down as a less talented and less accomplished but just as wasted a talent as countryman Antonio Cassano is considered by many followers of Italian football.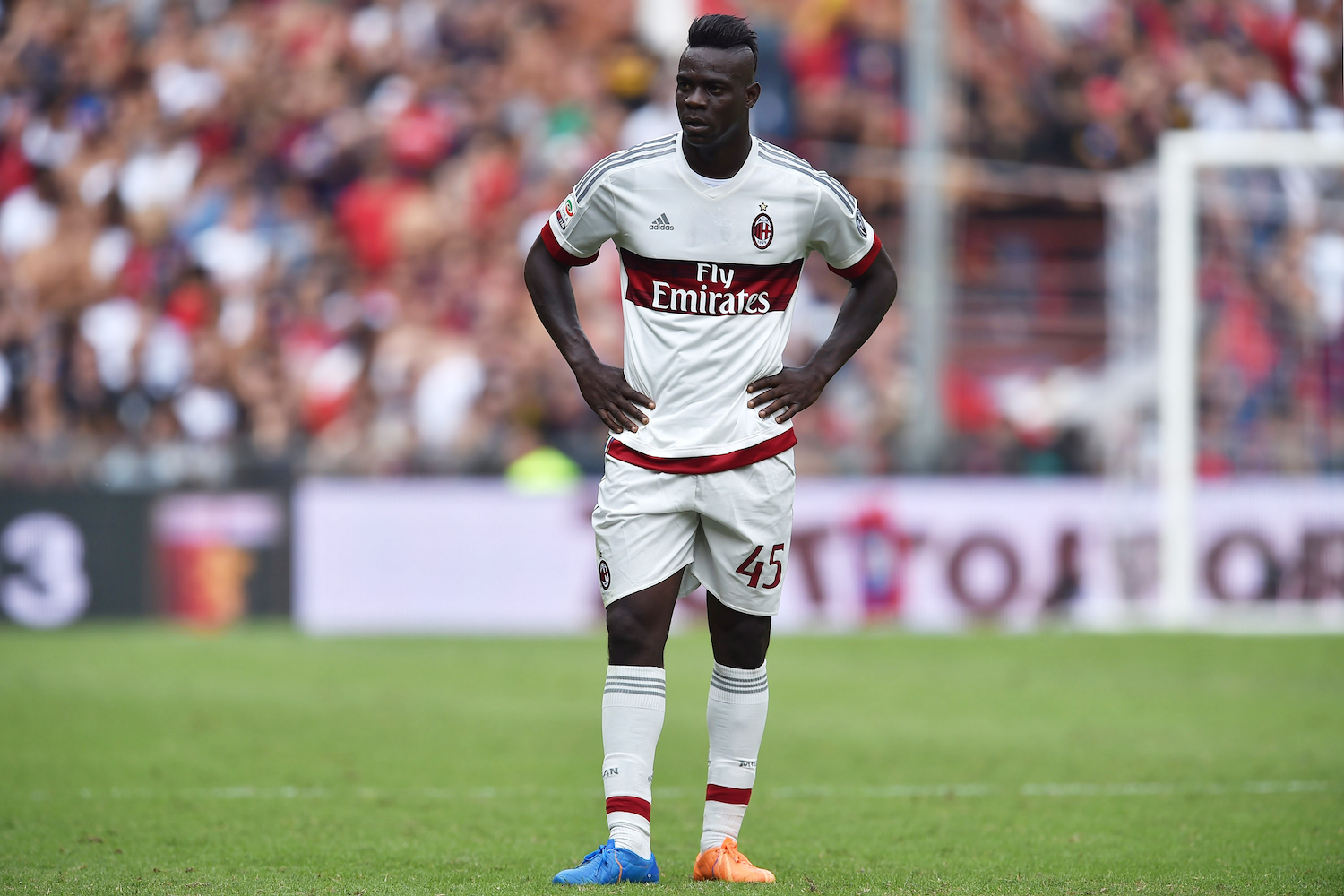 With mere days remaining on his contract with Milan before he departs back to Liverpool, many Milan supporters have expressed their sadness at the inevitable departure of their prodigal son. He has won back the hearts and minds of those who wrote him off several years ago, labeling the striker as a flop, a disappointment, or as a disgrace to Italian football.
With Liverpool not too keen on receiving him back, it stands to reason that buying him out could be a within the realm of possibility. With a €10 million buyout clause set in his contract, snapping him up for cheaper than the £16 million paid by his British contract holders two summers ago would surely be a prudent venture Not only would the club make a net profit from his transfer to Liverpool, but it'd be getting a changed man.
"When it comes to my future I want to stay with Milan because I wasn't happy at Liverpool and I don't want to return there"
The 25-year-old has expressed his desire to stay with Milan, and the Rossoneri upholding the striker's wishes would be a wise transfer decision, one not seen too often from the red half of the San Siro in the past several years. Balotelli has undergone a massive series of changes this season.
Though this metamorphosis has arrived a bit late, he has captured the support of people who were calling for his head during his first Milan spell. Like a fine cheese, Balotelli has had to be aged for several years before reaching a well-rounded palatability.
Today, he stands a changed man, one Milan can rely on, and one the club would be senseless not to sign.