Theo Hernandez has revealed that he is relishing Sunday's upcoming derby against Inter, and that he has a national team call-up on his mind.
Theo got his name on the scoresheet from the penalty spot last night Rossoneri would take the lead twice in the first leg of their Europa League Round of 32 tie against Red Star, but would twice be pegged back including conceding an injury time equaliser when Red Star were down to 10 men.
Now though it is time to think about the derby, with Sunday afternoon's match against Inter huge in the context of the season. The two clubs occupy the top two spots in the table going into the game and the feeling is that a win for either side could be huge for their Scudetto hopes.
Among the protagonists of the match will certainly be Theo Hernandez, who will have to contend with his friend and former team-mate Achraf Hakimi.
"In Milan all derbies are important but it is true that this will perhaps be more. Real Madrid? I didn't think they would let us [Theo and Hakimi] go that easily but if you don't play you have to make your own choices," he told DAZN (via MilanLive).
"Hakimi is an incredible player, I know him personally, he's a good guy and a friend. I won't tell him anything, on the pitch we are all enemies (laughs).
"I expect a hard and intense match but I think we will have a good match. I am not afraid of anyone and my team-mates are not afraid either. We will play our game to win. Lightning and on the wing? When I start in my head there is the idea of ​​going to score (smiles).
Maldini recently said that Theo's target should be to become one of the three strongest full-backs in the world, the the 22-year-old agrees.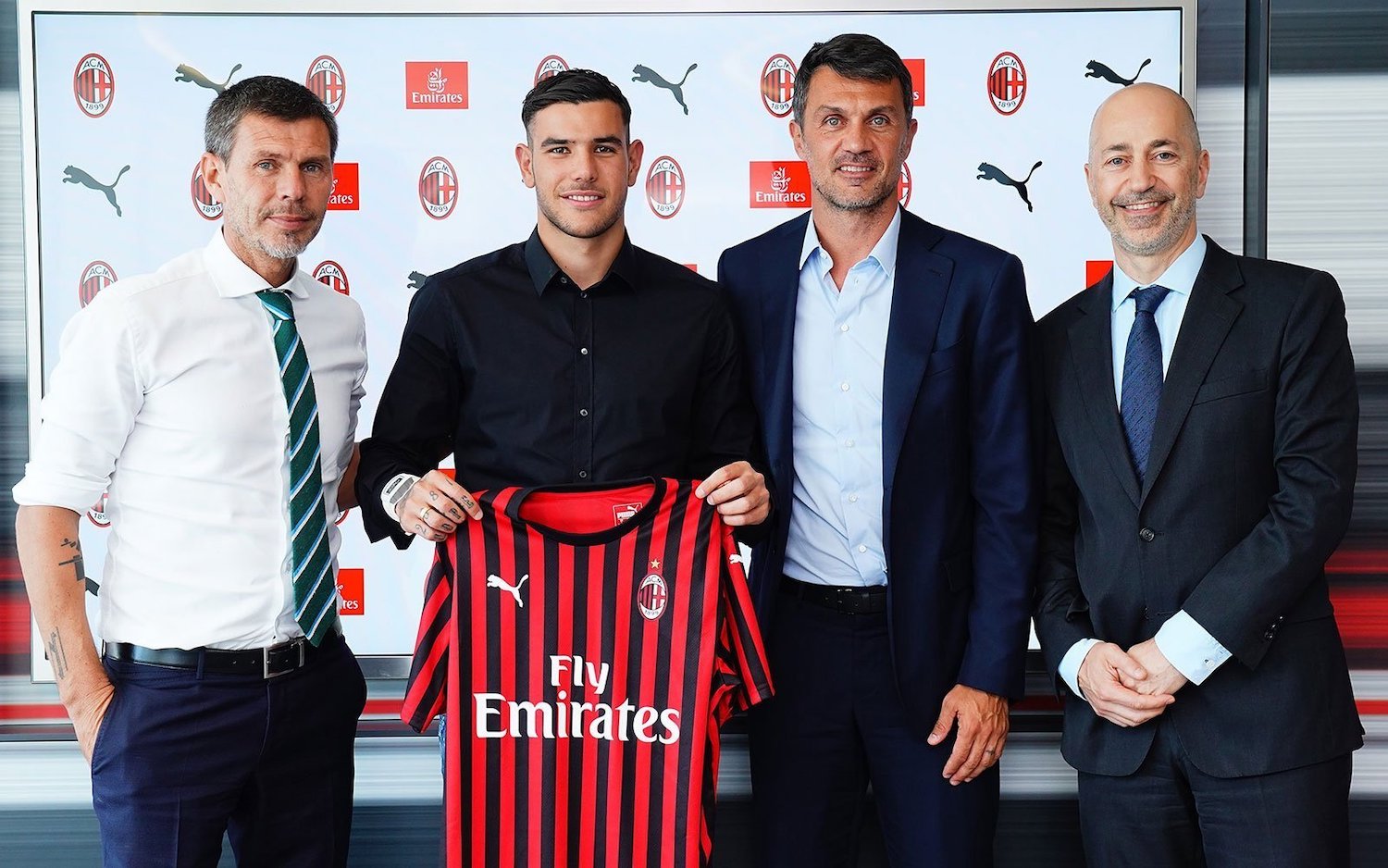 "I think so too, with the work I'm doing I deserve it, I hope that one day this moment will come. Who are the strongest full backs right now? I only look at myself, it will be up to people to give their own judgment," he said.
On the fight for the Scudetto: "At the moment we work every day and see how it will turn out. Having Ibra in the team is certainly a plus, what impresses is his physique, he's 39 years old and it's incredible. Even how it helps on the pitch.
"Is he a pain in the ass in training? A lot (laughs). When we miss a pass he tells us that we have to give more but the truth is that he is a great person, a great companion. It is true that he sometimes reproaches us, but it is right that he do so, that he tell us what we must do."
Finally, Theo confirmed that the phone call celebration he used in a game earlier in the season was a message to Didier Deschamps.
"Was the exultation of the telephone related to this? Yes, I'm working hard to get called up."
---
READ MORE: Tomori insists he feels 'part of the project' at Milan