Now AC Milan's summer transfer window is finally over, we can begin to pick up the pieces and reflect upon the business done.
Overall the Rossoneri welcomes a number of new faces including the likes of Brahim Diaz, Sandro Tonali, Ciprian Tatarusanu, Jens Petter Hauge and Diogo Dalot, plus securing deals for Ante Rebic and Zlatan Ibrahimovic.
Quite a few players left too, including Giacomo Bonaventura and Lucas Biglia whose contracts expired, plus Suso, Lucas Paqueta, Ricardo Rodriguez, Andre Silva, Pepe Reina, Tommaso Pobega and Diego Laxalt.
Here, we pick out three positives and three negatives from Milan's window, starting with the latter.
Negatives
1. Missing jigsaw pieces
There were a couple of areas that seemingly needed the most attention heading into the summer: the right wing and right-back positions. While Dalot has arrived to address the latter, he hasn't played a lot of football and arguably doesn't offer the same assurances that Dumfries or Aurier might have. Milan will again be left to rotate between Castillejo and Saelemaekers, too, as Chiesa joined rivals Juventus and no concrete move for Thauvin was made.
No deputy to Ibrahimovic was signed either, meaning the Rossoneri will have to persist with the inexperienced Colombo or Rebic and Leao, who both prefer playing as winger. If Jovic really was available on loan, would it have hurt to try?
Bakayoko didn't end up joining nor did other reported targets like Soumare and Anguissa, so Milan will have Krunic as the fourth choice midfielder. No problem, you might say, but the club were actively looking to sell him presumable because they saw better out there. It could prove to be a big risk.
Finally, there is no proper deputy to Theo Hernandez in the squad. Dalot can play on that side but he is right-footed so would be inverted, so Laxalt's departure (a simple dry loan which has no big financial incentive to Milan) could be costly. Also, no centre-back came, but more on that in the second point…
2. Last effort not made
Heading into the last few days of the window it seemed almost certain that Milan would be busy, with the one big glaring need being a central defender given the current lack of depth in that position.
The deadline day strategy the club ended up deploying – going around various targets and offering less than their parent club wanted – ended up proving to be fruitless and left fans scratching their head.
Pioli didn't get the one thing he publicly asked for, and it leaves Maldini and Massara a bit red-faced. The management are working with a limited budget, but they all agreed a centre-back was vital for the squad, so why didn't Elliott make that extra effort and push the budget those few million more to get Kabak, or to raise the offers for Tomiyasu and Milenkovic.
The liquidity appeared to be there after the sales of Suso, Paqueta, Rodriguez etc. and the qualification for the Europa League which brought €15m.
Yet here we are, with Milan currently one injury away from big problems at centre-back, but the broader picture is that the management weren't backed to address something that really needed addressing, which could be perceived as a worry.
It could also be that the money was in fact available. In which case, how wasn't a suitable target sources and pursued that fell within the parameters?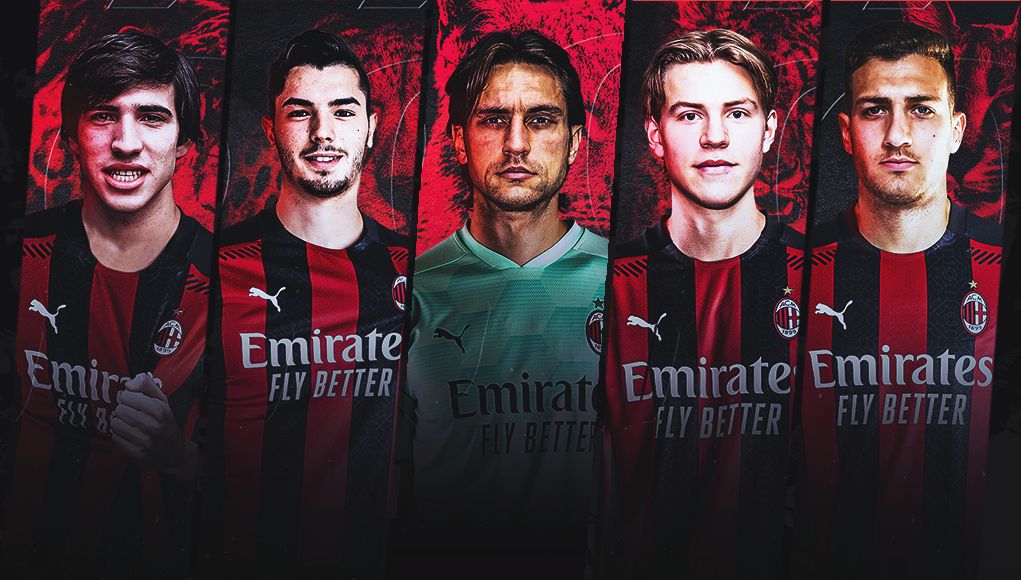 3. No balance
Last summer saw Milan embark on a recruitment strategy based around signing young talent to build a talented core. Rafael Leao, Ismael Bennacer and Theo Hernandez arrived among others, and it would be fair to say it took the arrival of a 38-year-old in Ibrahimovic to really unlock the potential of the team, plus a 31-year-old Kjaer.
Since then, the buzz phrase with regards to recruitment has been 'a mix of youth and experience'. The result? Five new faces: Brahim Diaz (21), Tonali (20), Tatarusanu (a back-up goalkeeper, 34), Hauge (20) and Dalot (21).
Bringing Ibrahimovic back was obviously a big move, and we know by now that Elliott are not going to go out and spend big wages on the likes of Cavani, Gotze and other players who were linked, but we just have to hope this isn't something that bites the team on the backside like it did during the first half of last season.
Positives
1. Evolution not revolution
Milan fans have become used to seeing any previous good work from the season prior ripped up every summer in favour of a new approach, however by extending Pioli's deal and pulling the plug on Rangnick the club rightly showed faith in the current course.
In doing so, they also adjusted expectations for the market. There would no longer be 15 players arriving from Red Bull clubs around the globe, rather the emphasis would be on nurturing what is a very talented core and filling in the gaps in the squad with complimentary and astute purposes.
In this regard, Tonali is an excellent and exciting rotation midfield option, Brahim Diaz is a versatile forward who will get game time in Europe with Hauge the same, Dalot can play both left and right-back and Tatarusanu is a better option that Reina economically and age-wise.
It is easy to forget things like the permanent signing of Rebic too, which could have become a real headache ahead of next summer. The renewal of Donnarumma and Calhanoglu – although not 'new signings' – could raise the grade for transacations in 2020 by a whole mark.
2. Sales
Although the departures happened at different points of the window and at different speeds, it is hard to really question any of them. It has been commonplace for the management to really struggle to get rid of dead wood over the past few summers, though this time it seemed different.
Suso's contribution to Milan is unquestionable but his cycle at the club had come to an end, so pocketing over €20m for him was great, and the same can be said for Paqueta whose €20m sale really is a masterpiece.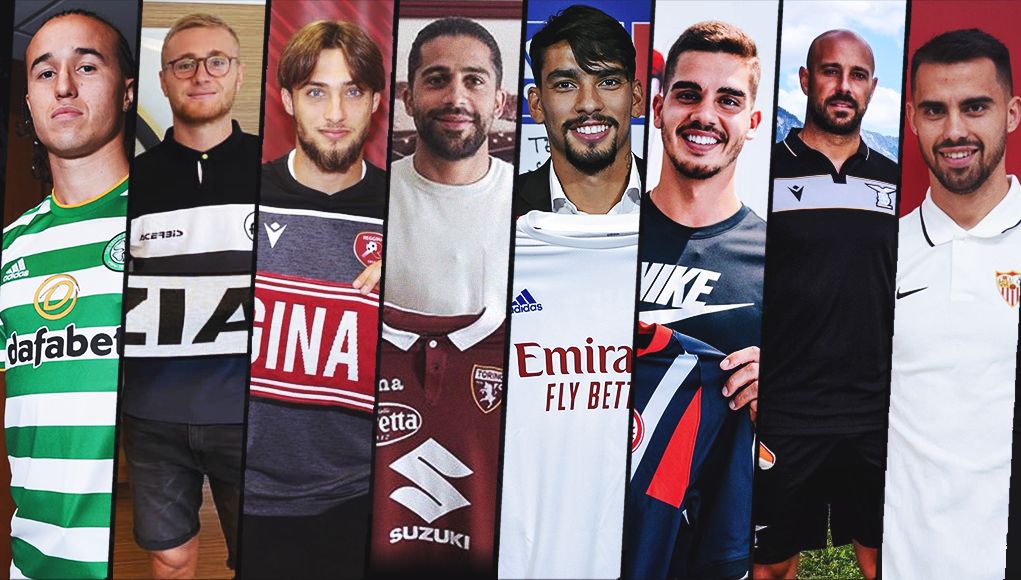 Getting Reina's wages off the books was great work, a bigger fee might have been expected for Ricardo Rodriguez but again he adds a nice sum to the books, while the loans of Laxalt, Plizzari and Pobega are individually good solutions in their own rights.
It needs to be remembered that only half of a transfer window is signings; the other half is sales, and Paolo Maldini and co. passed that particular test with flying colours.
3. Building within our means
Elliott Management and in particular CEO Ivan Gazidis have repeatedly mentioned the importance of cutting costs while improving the on-field product, and to a lot of people that seemed like a point of antithesis.
However, in the summer window Milan have arguably proven that it can be done. Here are the incoming and outgoing transactions based on the values either confirmed or reported in the media…
Incomings: Tonali €10m loan, Saelemaekers €3.5m, Kjaer €3.5m, Hauge €4m, Brahim Diaz (dry loan), Dalot (dry loan), Rebic (unknown), Tatarusanu €500k, Kalulu €500k. Total spend: around €22m.
Outgoings: Suso €24m, Andre Silva €9m, Rodriguez €3m, Laxalt (dry loan), Paqueta €20m, Total: €56m.
Net spend: €-34m.
Journalist Vito Angele believes that Milan have ended the 2020 summer window €25.8m in the green in this mercato. Juventus, Napoli, and Inter have lost around €50m. It is good for the financial health of the club, and who knows that in January a big effort might not be made if the team are challenging.