AC Milan played their final game of the USA pre-season tour on Wednesday and got beaten by one goal to nil against Barcelona. For the Rossoneri, there are a few things to highlight and analyse ahead of the next game. 
Milan were pinned back almost immediately by Xavi's side as a result of a very slow start from the Rossoneri men. They only just managed to avoid conceding a goal and eventually improved, but the Catalan side were always one step ahead.
In the second half, Ansu Fati gave Barcelona the lead with a lovely strike but the defenders didn't do Mike Maignan any favours either. Milan came close to a goal on a couple of occasions but were denied by the goalkeeper, or themselves.
Tijjani Reijnders had a big chance in front of goal but completely mishit the ball, failing to even hit the target. The game, as such, finished 1-0. However, what did we learn from the fourth preseason friendly?
1. Too much space
Throughout the game, Milan really struggled to keep up with the passing of Barcelona. When the Rossoneri pressed high, and it looked like they were going to win the ball back, Xavi's side managed to find a way out and had tons of space as a result of it.
Furthermore, Pioli's men were simply not fast enough in transition from one side to another, constantly putting the defenders on the back foot. The 4-3-3 formation, in that sense, has revealed one of its main flaws at least with the current set of players.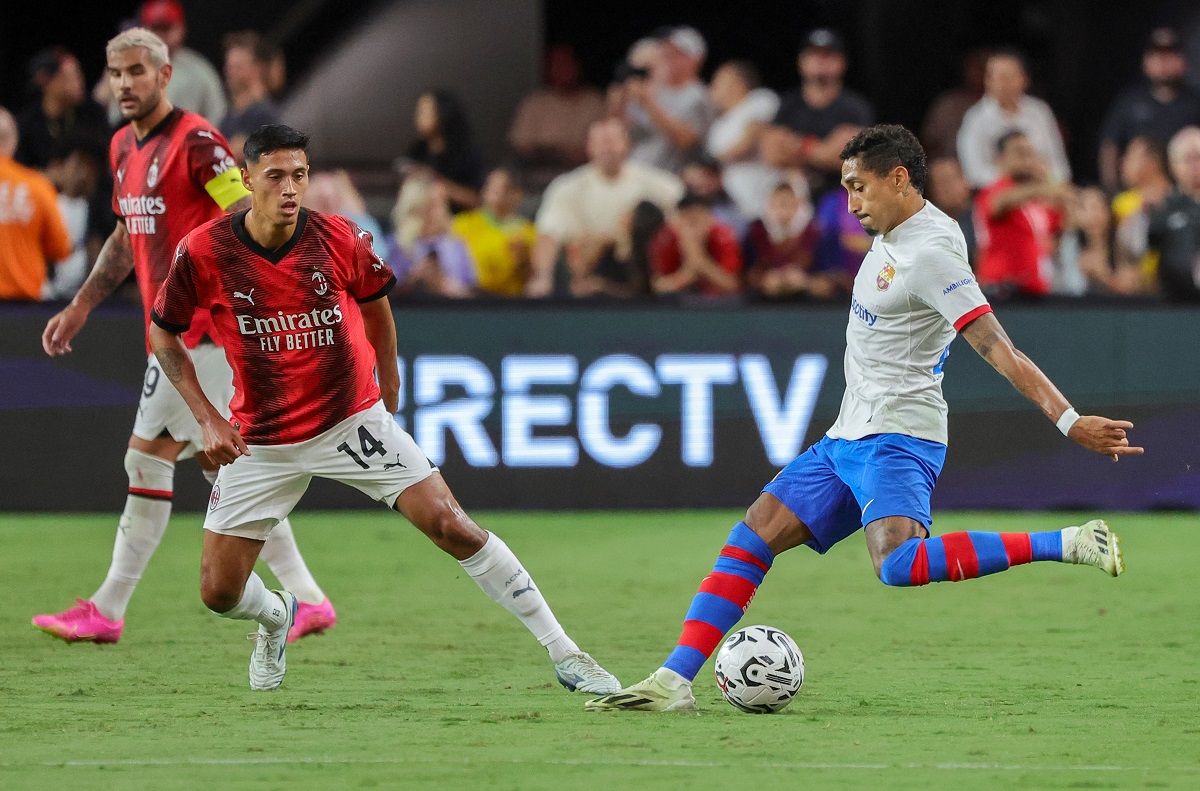 Perhaps a more defensive midfielder will help with this but everything depends on the tactics of Pioli. Clearly, the space given to Barcelona could have been avoided with some tweaks but the manager probably feels this would take away too much from his game.
2. Centre-forward worries
As you can see in our player ratings, Olivier Giroud didn't get a good rating. He was barely involved in the game and bar one or two good flicks, he lacked the touch needed to take control of the ball.
However, Giroud's abilities aside, it's also painfully clear that Milan don't make it easy for their striker. A lot of the play goes through the midfielders, pushing high with the ball and then laying it off to a winger. As a result, the striker always finds himself in the box.
Giroud is obviously a very strong box player, but even so you simply need to get your striker into the action and on the ball a lot more. Perhaps someone like Noah Okafor would do better thanks to his movement, but it's been a bit hard to decipher what Pioli really wants his striker to do with this new formation.
3. Three important weeks ahead
Based on what we have seen during the US tour, Milan still have a lot of work to do ahead of the season opener. There have been glimpses of very positive things, such as the strength on set-pieces and the quick transition from defence to offence (albeit not the other way round), but it's clear that the players need more time.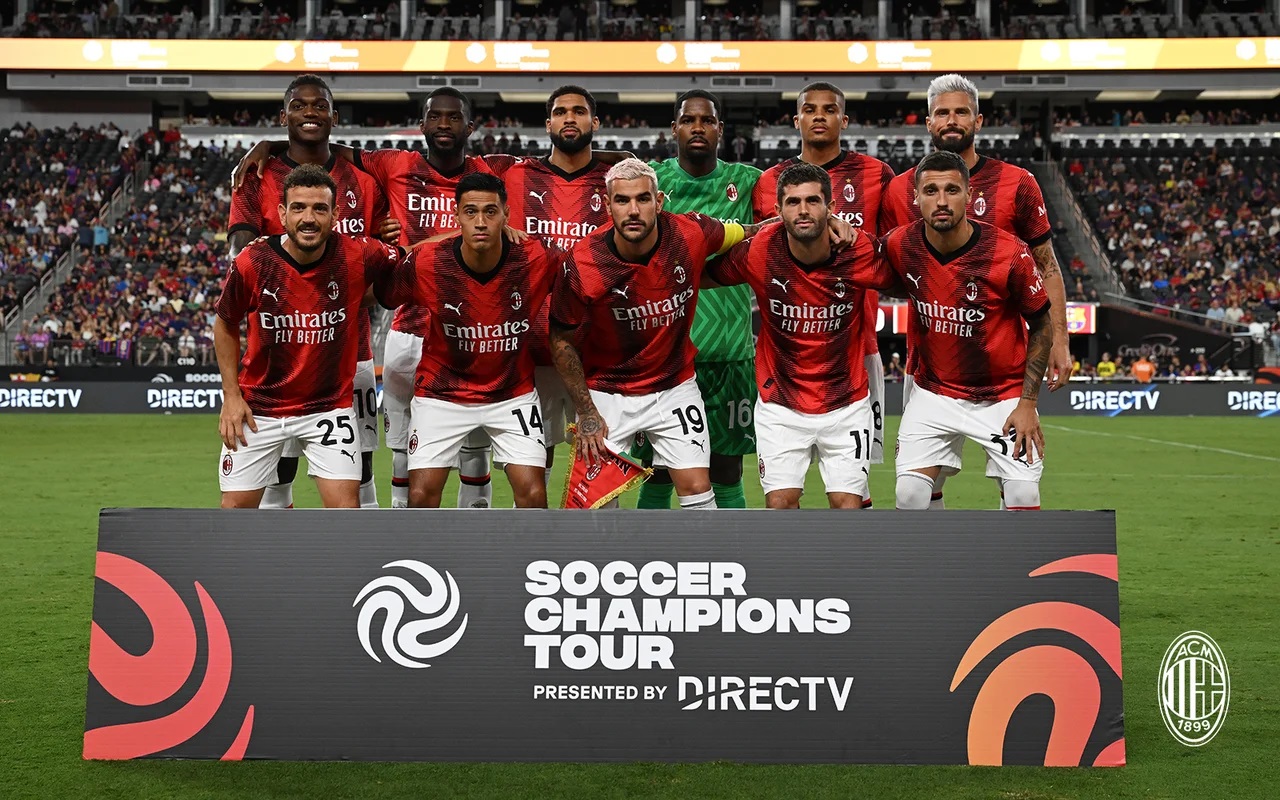 Signing eight new players was never going to make it easy for Pioli, let alone switching to a 4-3-3 formation. The next few weeks leading up to the season opener will thus be decisive for Milan, who also must win some of their remaining friendlies to build some confidence.
Reijnders, along with Pulisic, are the signings that have looked the best thus far. The midfielder for his clever movement when going forward, and the winger for his quick feet and passing ability. Hopefully, the addition of Samuel Chukwueze and Yunus Musah will help Milan with some of their current issues.