Milan played their third pre-season friendly against Vicenza at Milanello, winning the game 5-1 thanks to goals from Samu Castillejo (X2), Lorenzo Colombo and Brahim Diaz and Luca Stanga.
Milan started the game well and scored their first three goals within 30 minutes, comfortably seeing off the Serie B side. Of course, some did better than others and a few things were worth noting. Down below are three takeaways from the game.
1. Castillejo back in form
After coming back from a fairly long injury that kept him away from the pitch for a majority of the second half of last season, many had concerns regarding the winger's ability to regain his form in time for the start of the season.
While this friendly is not a definitive indication of how well he has recovered, his brace and contribution to the game will definitely help him regain some confidence right before the start of the season.
💪 Composed finish by Castillejo with his right foot. #MilanVicenza 1-0.

📽 @maradona771 pic.twitter.com/PrxPmzfVyX

— SempreMilan (@SempreMilanCom) September 9, 2020
Although Castillejo will have to build on this performance and continue to work hard, his ability to influence any game could be seen today and was enough for the Rossoneri to believe they can rely on him again.
2. The right-backs are solid
It's no secret that Milan have been looking for a new right-back as Davide Calabria and Andrea Conti struggled to stay consistent throughout last season. However, Davide Calabria has managed to stay healthy in the past few months and has since looked quite good.
After scoring in the previous two friendlies, he once again delivered a performance worthy of a starting spot. Pierre Kalulu also seems to have settled in, arriving from Lyon on a free transfer. Just like Calabria, he managed to get on the scoresheet in the previous friendly against Monza.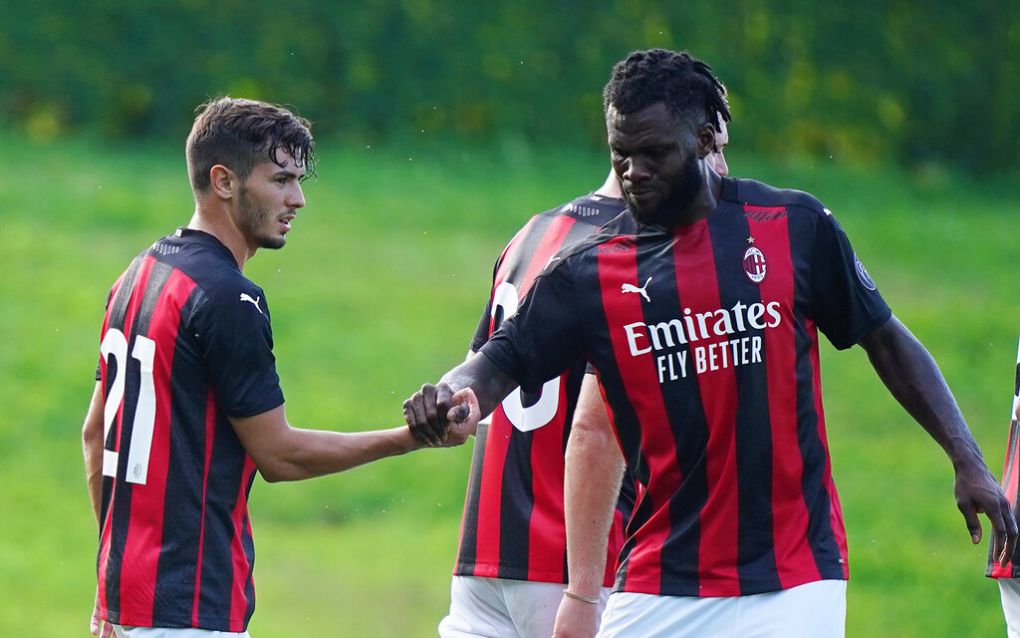 The 20-year-old plays with a lot of maturity for his age and has been exciting to watch. Obviously, the league games will be a lot different and friendlies are not enough to dismiss the right-back problem the club has been facing but these performances are worth considering.
3. Duarte will not be enough
It's pretty obvious by now that Milan have a depth problem in defence. Without Alessio Romagnoli and Simon Kjaer, Stefano Pioli does not have anyone else to rely on. Musacchio has been injured for months and it's impossible to know how the Argentine will look like after his serious injury.
With Matteo Gabbia's lack of experience, Leao Duarte is the last option and yet the Brazilian has shown no sign of improvement and has been disappointing since joining the club one year ago.
The friendlies games against Novara, Monza and Vicenza could have been the perfect opportunity for him to step up and prove he deserves to be given another chance. Unfortunately, though, these game have only proved that he's not good enough for Milan.
Milan will feature in three competitions this season and will need every single player to play at their highest level, keeping up with the intensity of every competition and it's obvious that Duarte will not contribute enough to help the Italian giants achieve their goals.
READ MORE: Tonali arrives at Casa Milan to sign his contract with the Rossoneri