Tijjani Reijnders became the fifth signing for AC Milan during the summer transfer window earlier this week, joining on a five-year deal from AZ Alkmaar.
On Wednesday, Milan announced that Reijnders has joined the Rossoneri from the Eredivisie side on a permanent basis with the Dutch midfielder having signed a contract with the Rossoneri until 30 June 2028.
Reijnders will wear the number 14 shirt and he joins Marco Sportiello, Ruben Loftus-Cheek, Luka Romero and Christian Pulisic as the fifth summer addition, while in his first interview with Milan TV he shed some light on his excitement and his preferred role.
He is player that the Milan management strongly wanted based on their unrelenting negotiations, and it seems like it could be the perfect marriage between ambitious project and rising star.
Back story
Born in 1998, Reijnders is of Indonesian descent through his mother as well as Dutch heritage through his father.
Football was always a big factor in the Reijnders family given that Tijjani's father was also a professional footballer who played as a forward during the 1990s and early 2000s.
Since he was always surrounded around football, his own journey started early too, joining his local club Zwolle WVF at the age of five.
It was here that he started his first steps into the footballing world before earning a promotion to FC Zwolle before his 10th Birthday. The midfielder spent four years there before catching the eye of FC Twente and eventually joining the side's youth academy in 2011.
Reijnders spent four years at the club and played for all the age groups up until the U17s before being released to CSV 28, a local team based in Zwolle, in 2015.
After spending a year there, he joined his homeland team PEC Zwolle and joined their U19 set up and this is where he got his first proper break as he moved up the level and eventually made it to the first team, making his Eredivise debut with the club in 2017. 
His adventure here, however, only lasted a year as, in 2017, the player was approached by AZ Alkmaar and decided to join them. He initially joined their U21 set up before getting a call to the first team in 2018.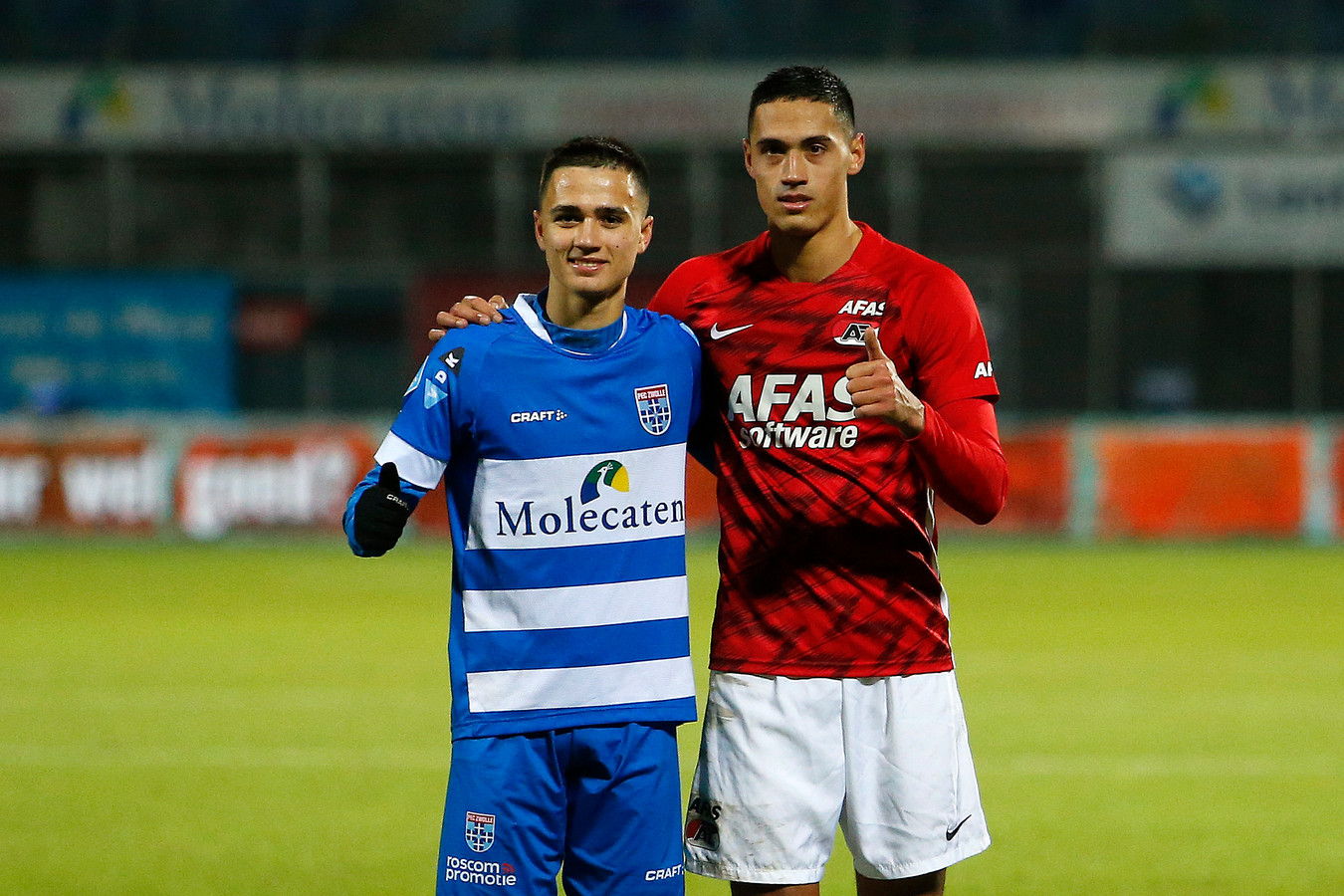 The player carried on being part of the first team while occasionally making some appearances for the youth set up before getting a loan move to RKC Waalwijk during the second part of the 2019-20 season.
It was here that he finally got some proper game time towards the end of the season, starting in five of the final eight league games.
The loan move turned out to be a positive one for the player as by getting some game time, he managed to convince the newly appointed manager of AZ Pascal Jensen that he was ready to start for the first time at AZ. Pascal also knew Reijnders well having worked closely with him at youth level.
Reijnders therefore gradually grew more into the team from here and, following the departures of Midtjso and Koopmeiners, got more space into the starting lineup, making 22 appearances during the 2020-21 league campaign.
He quickly became a staple member of the squad the year after as, during the 2021-22 season, he finished the league season with 33 appearances and got his first professional goal in the process too. He finished that season with four goals and two assists in the league while predominantly playing just in front of the defence.
The 2022-23 season finally confirmed all the positives that was seen before as Reijnders concluded the league season with the most appearances he made his whole career, recking up over 3,000 minutes in the league while also getting 11 goal contributions in the process. 
He also was vital in AZ's great run in the Conference League in which the club reached the semi finals and lost to eventual champions West Ham. 
Such good form also earned him a call up to the Netherlands first team in June 2023, although the player his yet to make his official debut, hoping this comes now with his adventure starting at Milan.
Playing style
Reijnders is your typical all-action midfielder, characterised by his intelligence on and off the ball. The player has an exceptional ability to take the pressure off him or the team when his team is in possession by playing smart passes or dribbles in tight spaces.
He is great a combining with team-mates in tight spaces and loves to dictate the game from the middle of the midfield as he is always scanning over his shoulder to be more aware of what is happening across the pitch.
He keeps his game very simple and rarely tries anything that can put his team in trouble. He loves one-two combinations and has amazing balance on the ball and a great first touch which allows him to dribble past opponents in a very flawless and effective way. He averages 1.68 successful take-ons per 90.
The Dutchman is very effective in the final third thanks to his quick thinking and great decision making as he is capable of a wide range of passes in and around the opponent's box. He is also capable of passing in a way that the weight of his pass allows his team-mates to shoot first time in the box. 
Reijnders also possesses great energy off the ball as he gets tucked in the middle of the park during games, frequently recovering loose balls and initiating quick counter-attacks through this.
He tends to play forward when he is in possession majority of the time as soon as he regains possession. This is something that worked extremely well for AZ last season as Reijnders allowed them to counter very quickly during games. This can work really well when you have someone Rafael like Leao in your team.
Per data from Opta, he had the most chance creating carries amongst centre-midfielders in the Eredivise last season (43). He also had the fourth-most carries in the league that ended with a key pass (22).
Overall, a very good player to slot in our midfield, especially given how long Ismael Bennacer's absence will be. Reijnders has all the qualities to reach the same heights the Algerian has reached with us thus far while also brining his own qualities into the team, especially on attacking transitions.
Strengths
Vision/awareness: Tijjani always scanning around the pitch whether he is in possession or off the ball and by this is always aware of what is happening which allows him to make the most effective decision for the team during the game. Thanks to this he averages 4.58 shot-creating actions per 90.
Ball carrying: Reijnders is great ball carrier, and he does it in a very effective way by keeping the ball close to his feet thanks to a great close touch.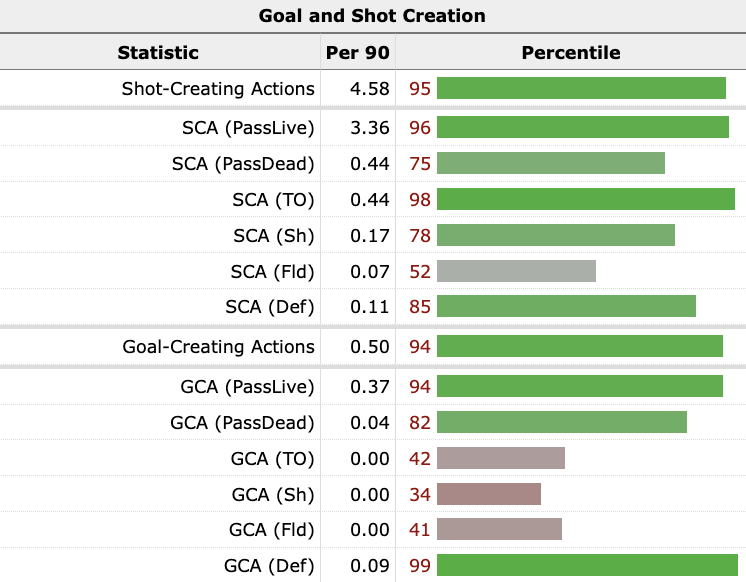 Interceptions: The Dutchman is a machine in the middle of the park. He plays with high energy for 90+ minutes week in week out and along with his great sense of awareness is rarely beaten by another player at winning a ball first.
Passing range: Tijjani is a midfield maestro. He possesses great long range and short-range passes, and he utilises this great skill of his regularly every game as he likes to dictate the tempo of the games and control the play.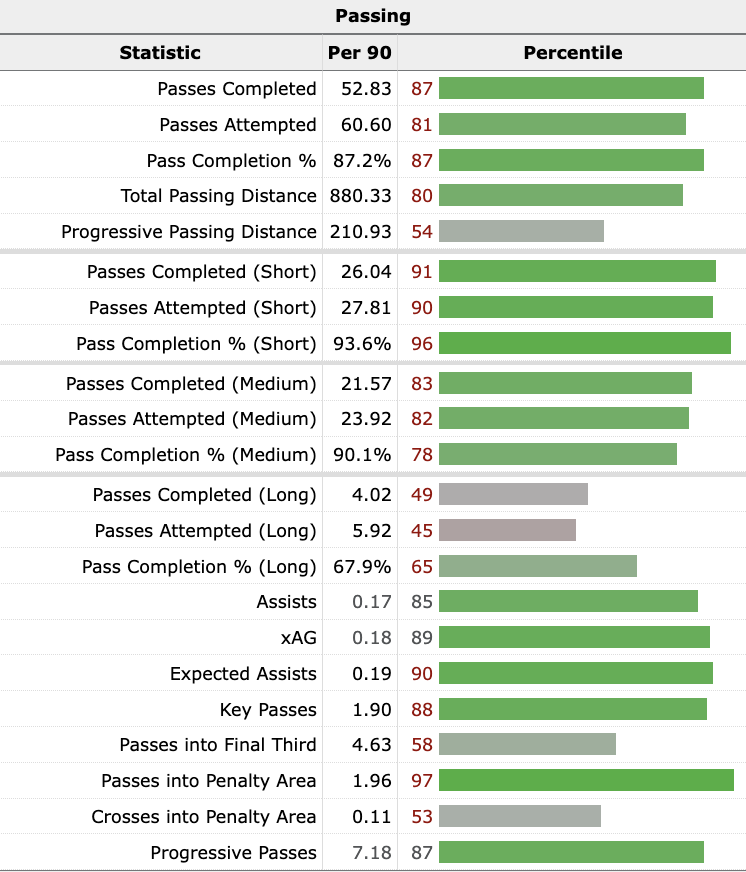 He completes 7.18 progressive passes per 90 and has a 87% pass completion rate with an average of 61 attempted passes per 90.
Areas to improve
Aerial duels: Despite being 6ft tall, the player is not known for his game in the air. In fact, he only averages 0.44 aerial duels per 90. Not saying he will be needed to do the work in the air, but this is something he can improve into his game and better use his height.
Defensive work rate: Despite being great at intercepting the ball, Reijnders' underlining defensive numbers are poor. He averages only 1 tackle per 90 and less than 1 block or clearances per 90.
With the singing of an out and out defensive midfielder – like Nicolas Dominguez for example – yet to be made, Tijjani will need to work on these numbers if he is to play as the holding midfielder in a three-man midfield as it is being reported by numerous sources.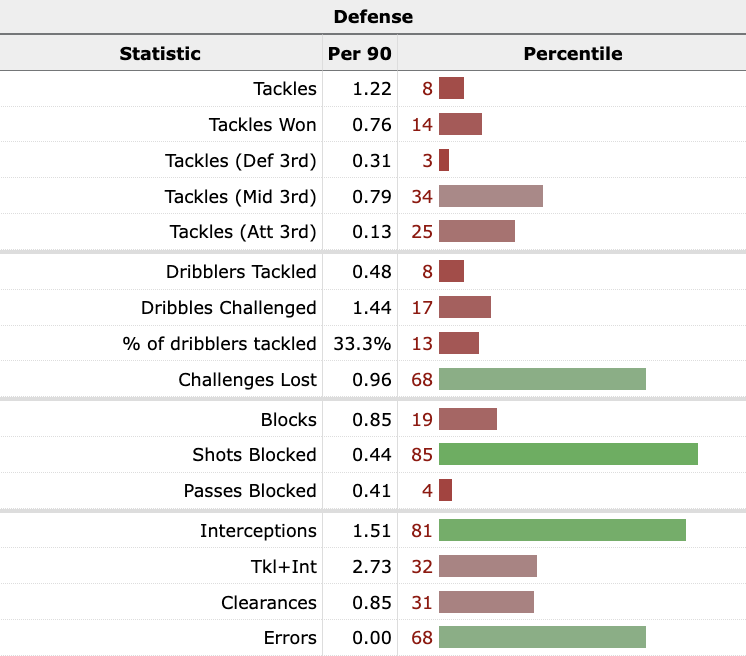 Conclusion
Overall, Milan fans should be really excited about this signing. Not only are the team getting a player who rejected other offers to join the club, but they are getting someone who is hungry to show the world what he is capable of by finally getting a big move.
Reijnders for sure has lots of class and talent, only time will tell if he is able to showcase that in front of the San Siro and make the Milan faithful fall in love with him.
He comes with some expectations and a lot of desire to do well but also the potential to improve and refine his skills. Let's hope for both parties this is exactly what happens.
Transfer Rating: 8/10.