Fikayo Tomori has insisted that there is a stronger group at AC Milan now and the target therefore has to be to win a trophy next season.
Tomori is among the Milan players looking for a bounce-back season in 2023-24 given that there were struggles domestically. The Scudetto defence bid fell apart in January, while the team were also dumped out of the Coppa Italia and lost the Supercoppa final to Inter in the same month.
Nonetheless, Milan went on a memorable run to the semi-finals of the Champions League beating Spurs and Napoli in the knockout stages along the way, but again losing to their city rivals 3-0 in the semis.
The preseason camp in the USA is crucial in preparations for the upcoming campaign, with the opening game against Bologna coming up in less than a month. The first friendly was a 3-2 loss to Real Madrid, with games against Juventus and Barcelona to come.
Tomori spoke at a press conference on the eve of the game against Juve that will be played in California, with his comments relayed by MilanNews.
What did you tell Pulisic about Serie A?
"We know each other from Chelsea, we talked a lot. I told him that Serie A is really difficult. From the point of view of tactics and details it's much more difficult. He's getting on well with the team and we hope to have a good season together."
Given there are many new players, is this a stronger Milan?
"Yes, we feel on the pitch that we have a strong team. There are situations that we need to improve. With new players it's difficult to have a perfect connection on the pitch right away. We want to win again, we didn't do as we wanted last year. We can improve further."
Is winning a trophy a concrete goal for next season?
"Yes, of course. Because we are Milan and we want to win. We didn't win something last year and we want to do it this year. We have new players, I think we can win. We know what quality we have."
Has Rafael Leao become more mature?
"We've all grown a little more. Rafa is becoming a man, of course we listen to him when he speaks. I'm glad we can see his maturity, I hope he can bring this mentality to the pitch."
How has your leadership role changed over the years? 
"I like to communicate a lot, on and off the pitch. When I arrived there were a lot of young players and they helped us, now I want to do the same thing with the new ones. Also with regards to the language. I like this role, it's nice to help the new players settle in, I want to do my best to help the team."
Against Real Madrid there were some mistakes made…
"Even though we lost there were positive things like the first half. It was a good test, and especially in these games you can take advantage of mistakes to improve yourself. You have to take the positive things and learn from the negative ones."
Do you feel ready for the Scudetto race? 
"We are focused only on ourselves. We know that we have a strong team, we are Milan and we want to win. There are other teams that have the same ambition as us, so right now we are focused only on us. We have a strong team, we have to try to do the right things to win. Those who are outside can speak as they want, we are focused only on ourselves."
You have lost Zlatan and Tonali. How is the leadership in the dressing room distributed now? Who are the other leaders? 
"In my position on the field I have to talk a lot. We have many leaders but in different ways, there are people like Calabria and Theo. Oli talks a lot too, there's Mike who is always a professional, always focused on the match.
"We have players who are leaders but in a different way. I always try to speak up both on and off the pitch, trying to show new players that we are a family. I try to help and do as much as possible."
Do you notice that Pulisic is more focused and determined now at Milan than at Chelsea?
"Nothing in particular. Even at Chelsea he was doing his best. Against Real he showed he can always make the difference, but it's always been like this. He trains well, he fits well in the group. He's training well."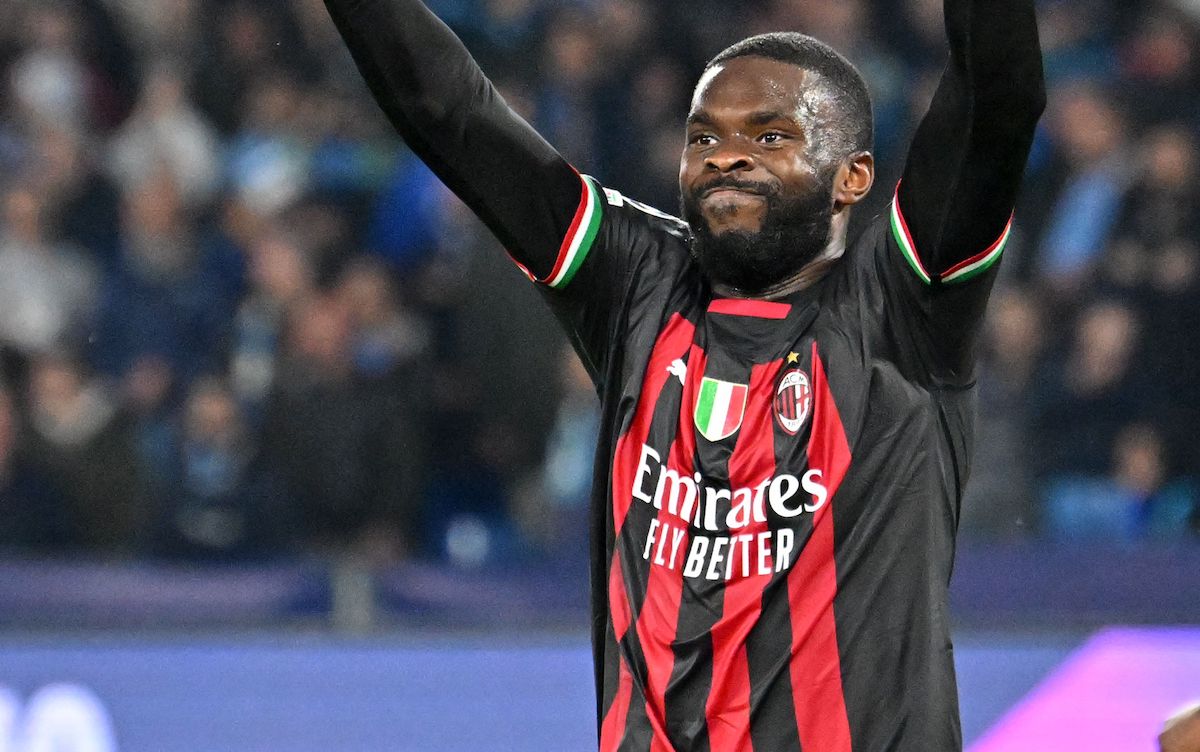 Tomorrow's match in Italy is never a friendly. What test will it be? 
"We want to win every match, whether it's friendlies or real matches. Tomorrow we want to show who we are. We're not at a high level yet but we're close. The season starts soon and we have to be ready, tomorrow will be a tough match because it's Milan-Juve. And we want to win, of course."
What do matches against Juve mean?
"Juve are always at the top in the standings, in the years I've been here we've played well and I've scored two goals. Tomorrow I hope to do it again. We want to put in a high level performance.
"Against Real Madrid we played well in the first half and less so in the second half, tomorrow we want to learn from those mistakes and play two high-level halves to put in an important performance."
How is the team in the USA?
"We feel good here, I was here in LA with my friends this summer. When I found out we were coming here for the tour, I was happy. We're fine, the field is beautiful, the training sessions are going well.
"The important thing in my opinion it's the matches, we can try different ways of playing and defending. Tomorrow is another test to show who we are and how we want to be this season. I can't wait to play tomorrow."
Which past defenders do you like?
"Terry, Maldini. Sergio Ramos too, I also liked Rio Ferdinand, Jaap Stam. I liked Ricardo Carvalho… There are a few."
What are your aims for the year?
"We want to win trophies. We didn't win last year and this gives us even more hunger and awareness for this year. We've made several signings that can help us. Now we're focused on tomorrow's match, we'll face all as always, game by game."
How will the defence set up?
"We defend with the whole team, not just the defenders. We want to defend for each other, we want to be a strong team and win as many games as possible. We have quality in defence, we can do better than last year."