Milan and Inter. The greatest city rivalry of all time. Both these teams have won everything there is to win. They've had the best players in the world play for both of them, but let's look at the top ten players to play for both sides of this historic Derby.
---
#10: Guisseppe Meazza
The stadium is named after this man. That's how you know you've made it as a footballer. More commonly know as an Inter legend, is Meazza. He appeared over 300 times for i nerrazurri scoring 251 times.
Meazza played two seasons for for the red and black half of the city after his time in Inter. He scored just eight times. Between the 1920's and 1940's he won two World Cups for the Italian national team. He is the second highest scoring player in the derby with 13 goals (12 with Inter, one for Milan), behind Shevchenko.
---
#9: Giampaolo Pazzini
The Sampdoria legend joined Inter in 2011, and left just a year later. The striker scored 16 times in fifty matches under Andrea Stramaccioni. He then spent three years at Milan, where he didn't shine. The Italian scored twentyone times in 74 games.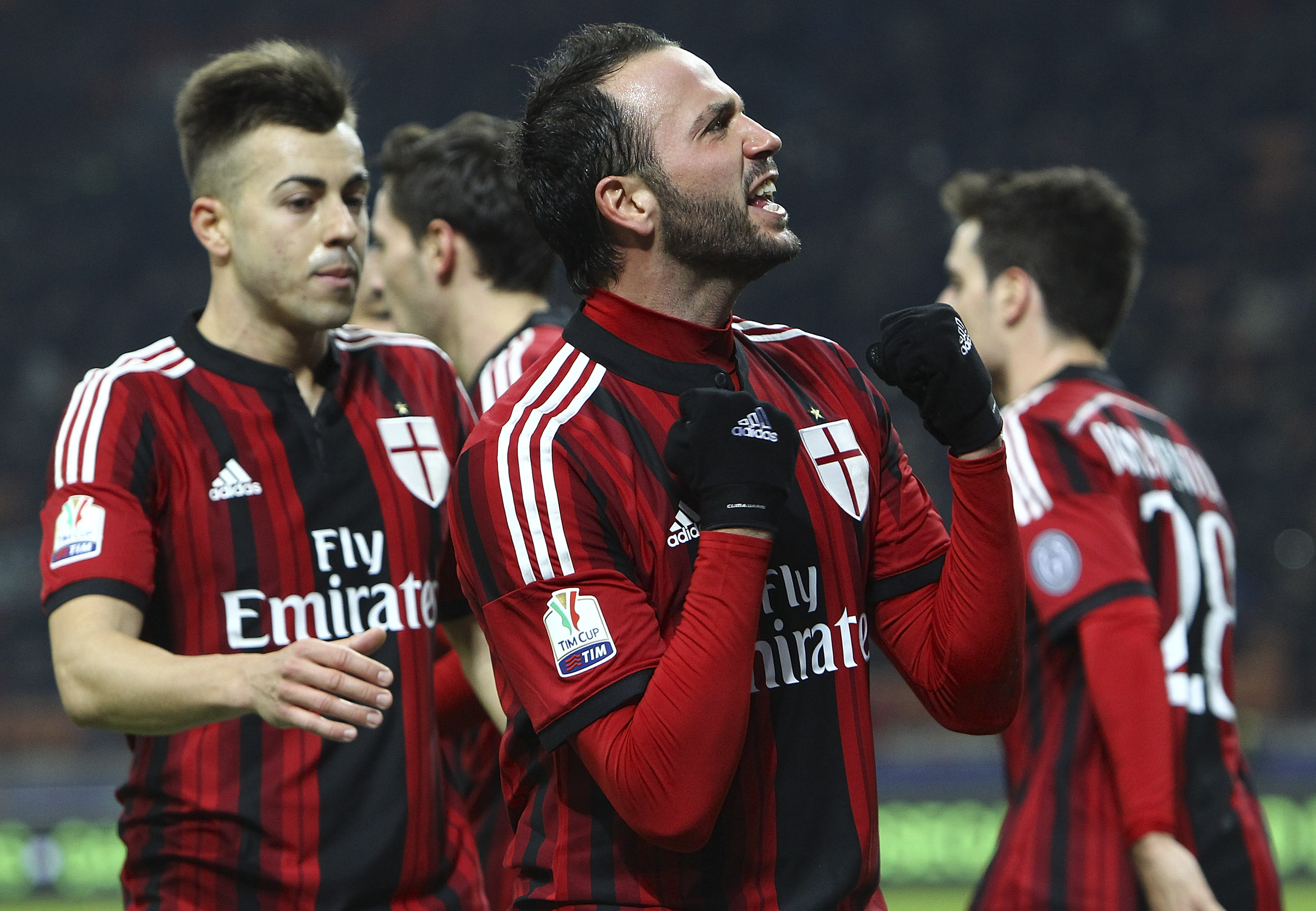 ---
#8: Christian Vieri
Yet again we have another Italian on this list, and the journeyman Vieri is far from the last. Christian is known from joining the team who won their league or the Champions League the previous season, then the team he left wins a trophy while he doesn't.
That seemed to be Vieri's career trend. But, his career high was at Inter from 1999 till 2005. He scored a remarkable 103 goals in 143 games. Vieri had formed formidable partnerships with both Ronaldo and Crespo up top, who will both feature in this list. Vieri's spell at Milan was less fruitful. He scored just once in a mere eight appearances under Ancelotti.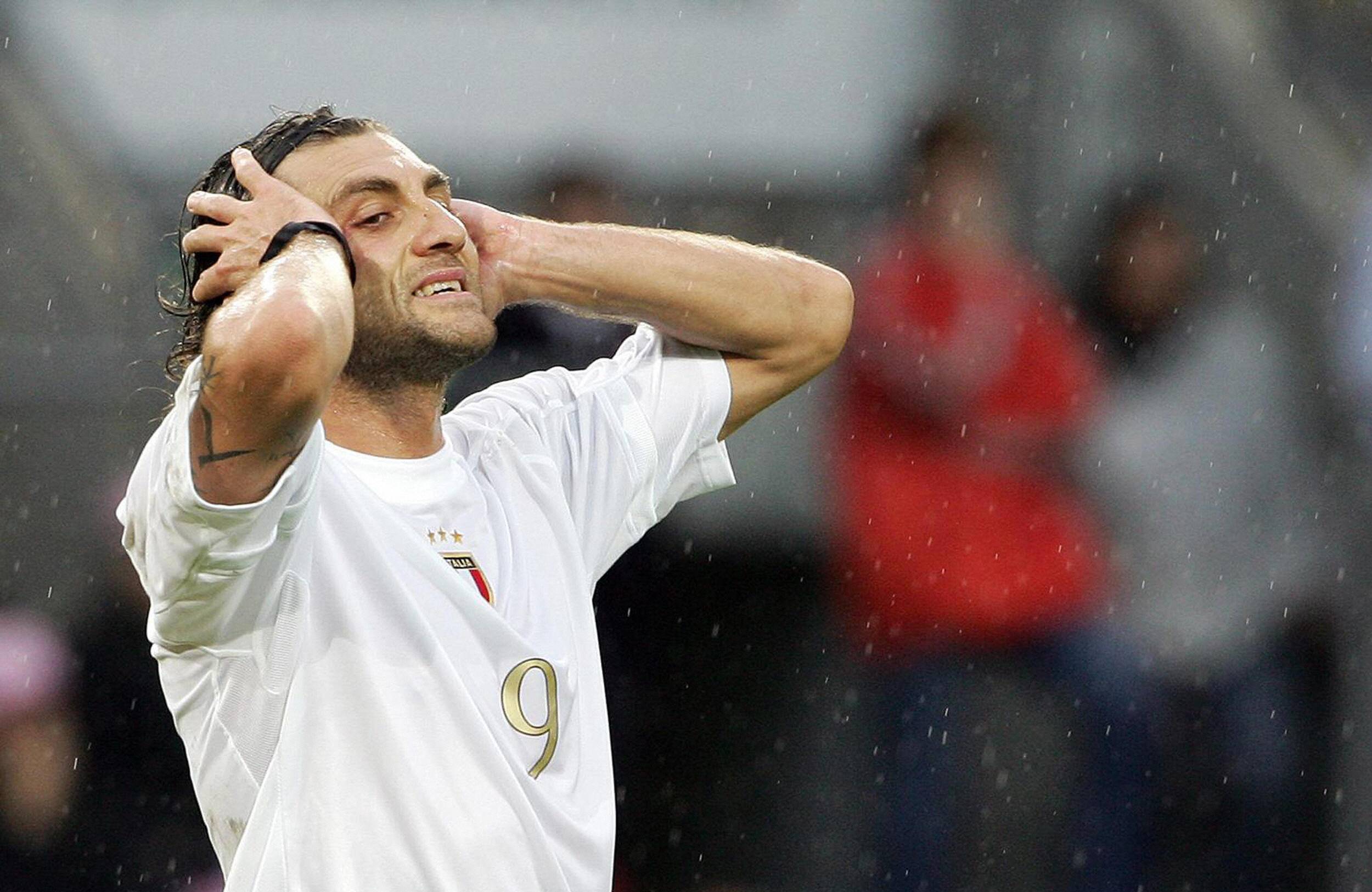 ---
#7: Mario Balotelli
Super Mario is the youngest to feature in this countdown. It was also destined that he'd end up at Milan, after going onto a talk show, while under contract at Inter while wearing a Milan jersey. Balotelli won the treble at Inter. He scored 20 times in 59 matches for i nerazzurri. 
When he returned to Milan, this time to the red and black side via Manchester City, he single handedly saved Allegri's season. He scored 12 times in the final thirteen league games to help Milan qualify for the Champions League. Overall he scored 27 times in 63 Milan outings over two spells.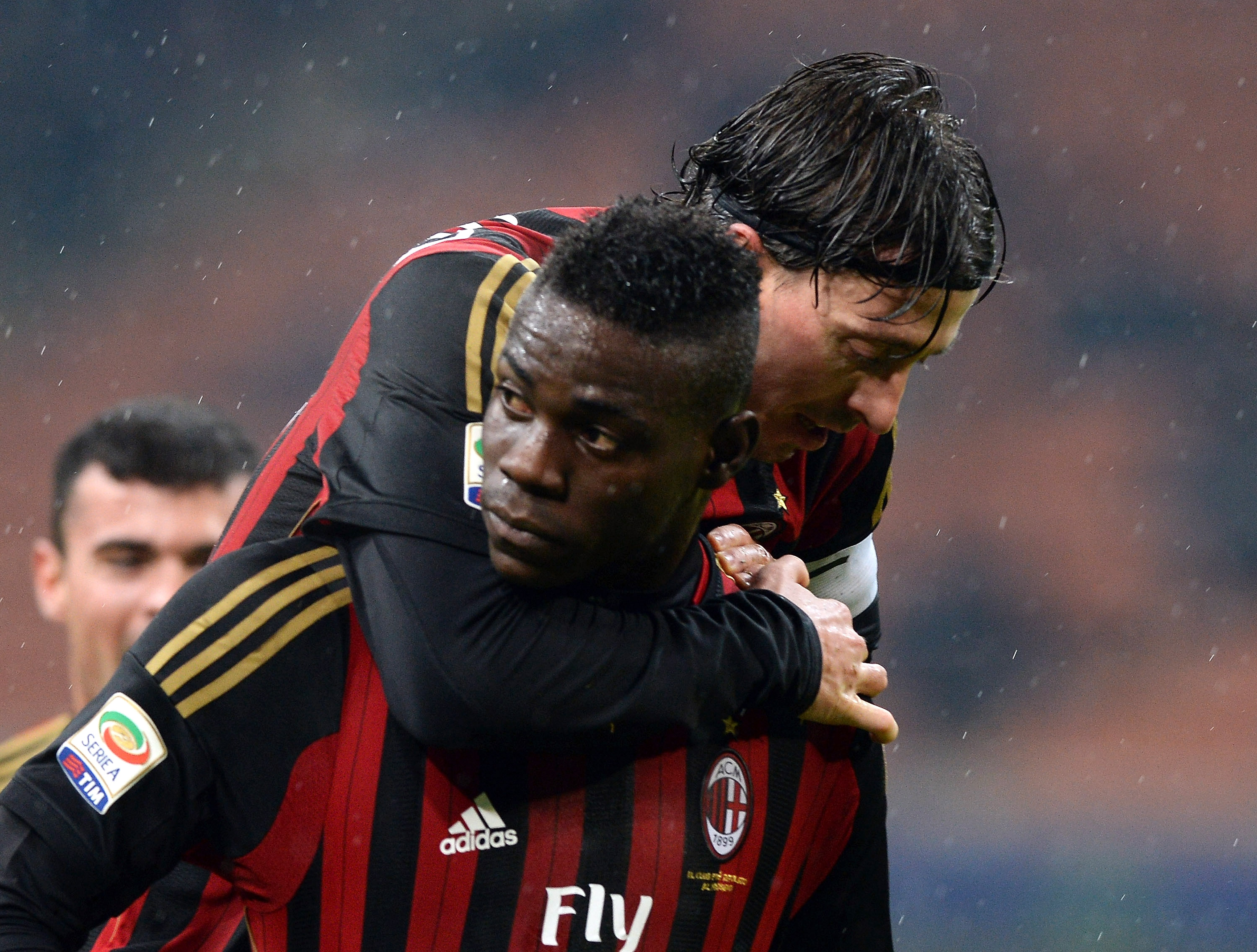 ---
#6: Hernan Crespo
One of the many, many Argentine's to pass through the doors at Inter, Crespo scored seven times in 18 matches in his first stint in blue and black (He had three total, but his second was a loan which was turned permanent).
Just one year at Milan saw Crespo score 11 times, including twice in the 2005 Champions League final against Liverpool. If Milan would have won that match, he'd forever be a Rossonero legend. He retured to Inter to score 20 times in 63 matches. A prolific scorer in his time, Crespo didn't enjoy the most fruitful of times at either San Siro club.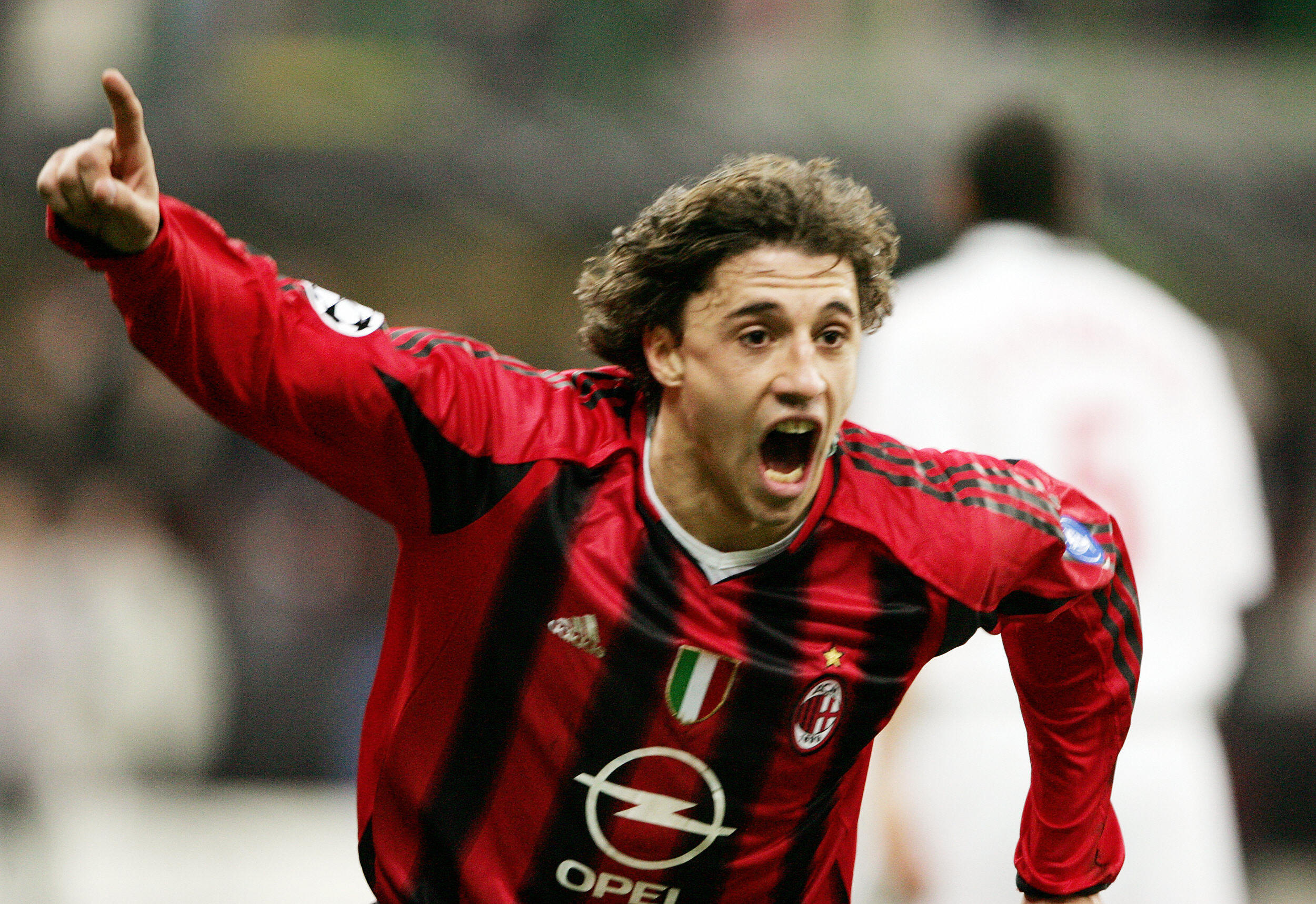 ---
#5: Roberto Baggio
Regarded as one of the best number tens of all time, Roberto Baggio is the only man in this list to have played for Milan before making the switch to Inter.
Despite growing up an Inter fan, Baggio joined Milan from fellow rivals, Juventus in 1995. In his first San Siro season, Roberto scored and assisted both ten goals in 34 matches across all competitions.
He started to fall out of favour and eventually made way to cross city rivals Inter in 1998 via one season at Bologna. The 93′ balon d'or winner fell out of favor under Lippi again, and left for Brescia in a disappointing two years.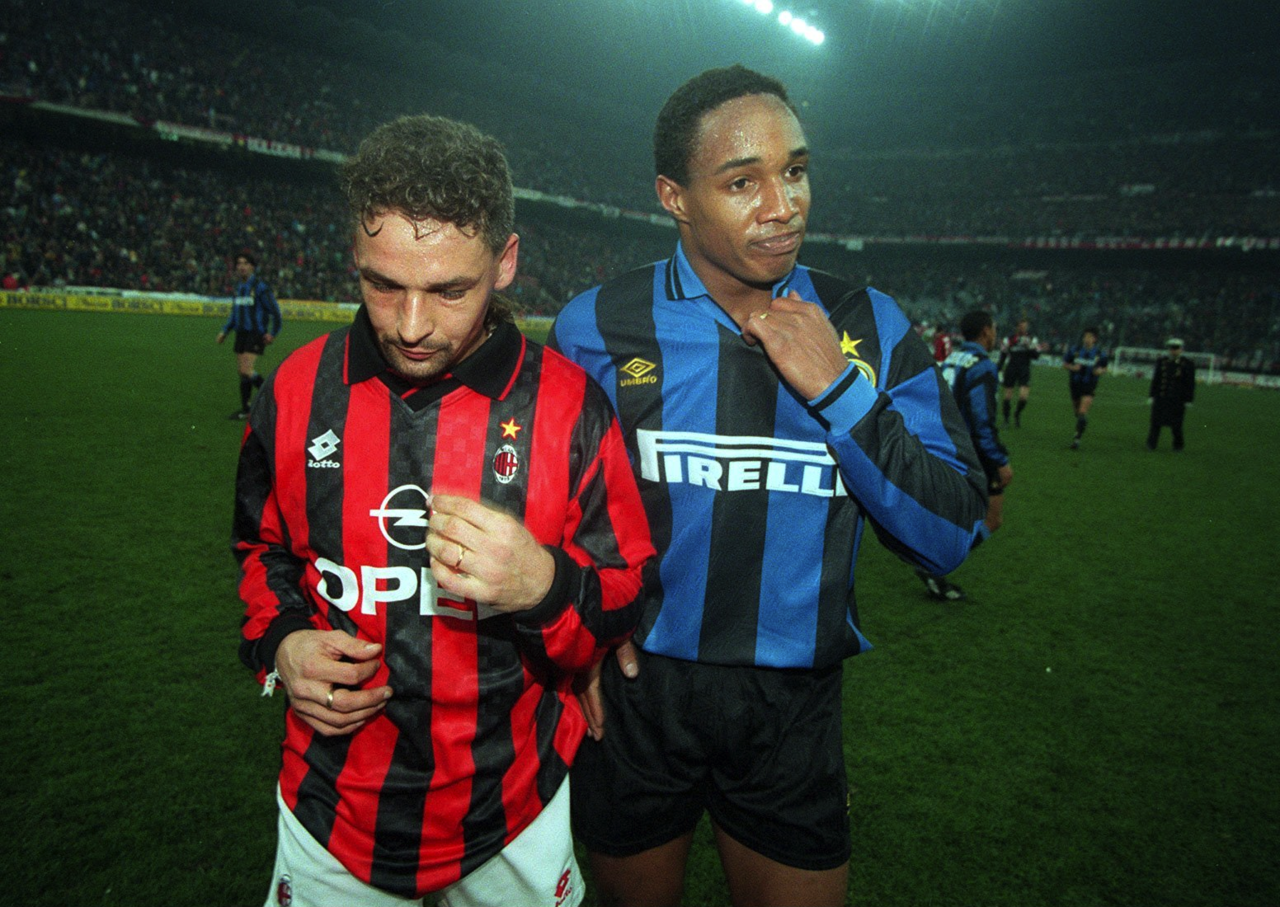 ---
#4: Zlatan Ibrahimovic
Like Vieri and Baggio, the big Swede is another journey man. The current Manchester United star enjoyed fruitful spells at both Milan and Inter. He won league titles at both. Ibrahimović ended the 2008–09 Serie A season as the league's top scorer with 25 goals. He won his second Scudetto with Inter that season.
Ibrahimovic was also named both Footballer of the Year and Foreign Footballer of the Year for the second consecutive season. Zlatan won two Italian Supercoppa's as well. Ibra won the league (yet again) in first season at Milan.
During his first season in red and black, Milan legend Marco Van Basten compared the Swede to himself. He won the Supercoppa, this time for Milan at the start of the 2011-12 season. His lack of discipline at Milan was a problem, as he picked up three, three match suspensions for hitting opposing players.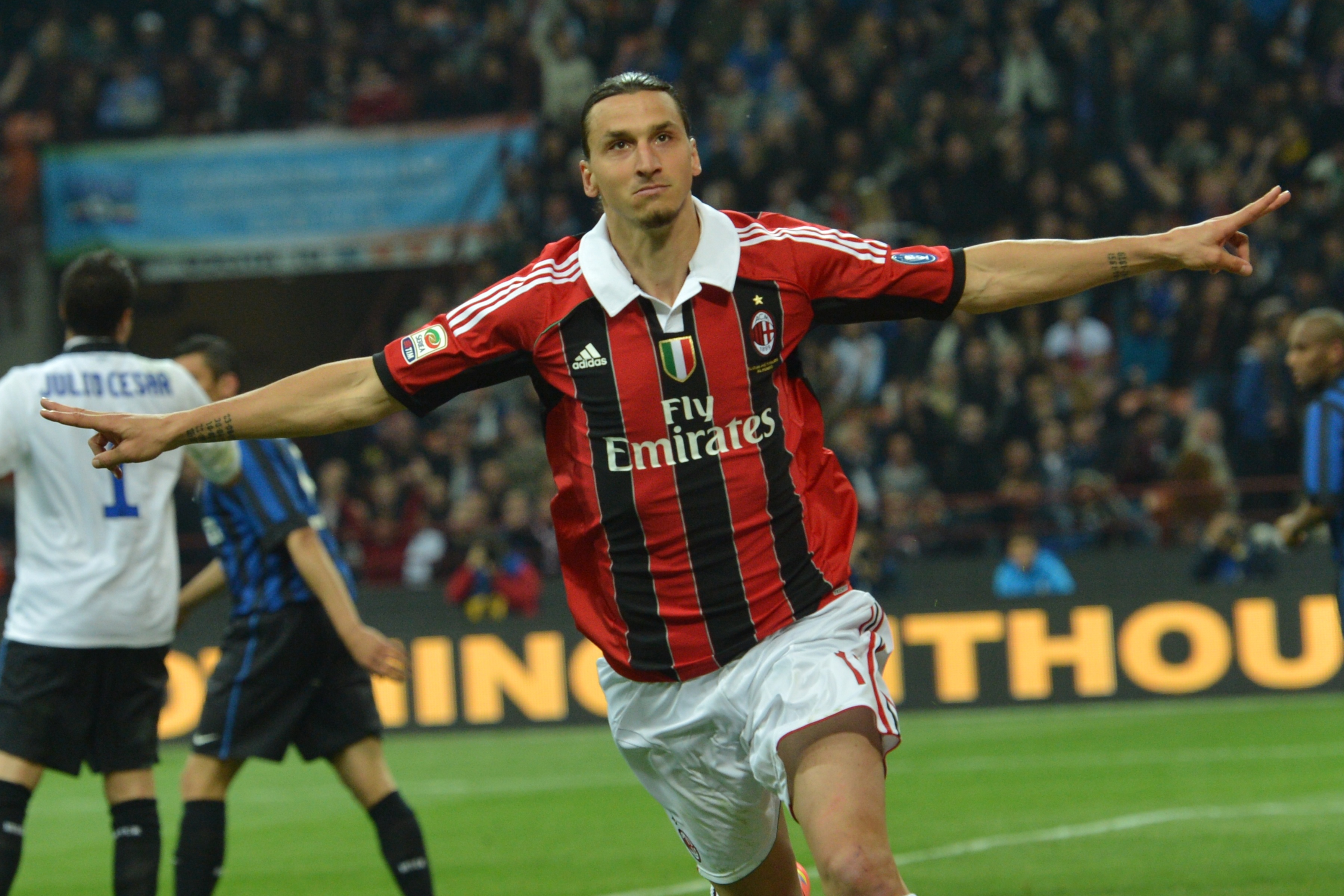 ---
#3: Andrea Pirlo
Most Milan fans will call Pirlo a snake. But, there is no denying he is one of the best midfielders to ever play the game, never-mind wear a Milan jersey. Andrea could never cement a spot in the Inter team, due to his lack of pace, which in 2001 prompted a move to city rivals Milan.
That's where the central midfielder flourished. Carlo Ancelotti transformed Pirlo's career when he turned him from a trequartista to a regista. The Flero native has won everything there is to win. Two Serie A titles, two Champions League trophies, two UEFA SuperCups, and one Club World Cup, Coppa Italia and Italian SuperCup. Pirlo also lifted the World Cup in 2006 as a Milanista. Milan fans refer to him as a snake the way he left the club for arch rivals Juventus.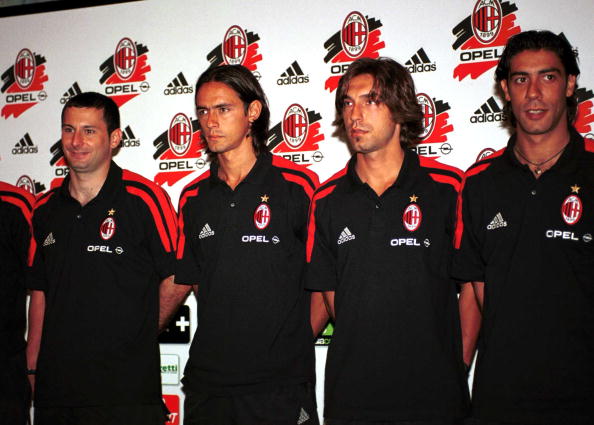 ---
#2: Ronaldo
Arguably one of the best players of all time is three time Ballon d'Or winner Ronaldo. The Phenomenon. If it wasn't for Injuries he would have probably one another Balon d'or. The Brazilian won the 2002 World Cup in South Korea while under contract with Inter, along side his second World Player of the Year award. His reoccurring knee injury basically forced him out of Inter, after scoring 49 times in 68 appearances.
He joined Milan after five years at Real Madrid, where he became a legend, despite having played for Barcelona prior to his time in the Meazza. Ronaldo became the first plyer to score in the Derby della Madonnina for both sides. The only other to do it was Zlatan Ibrahimovic.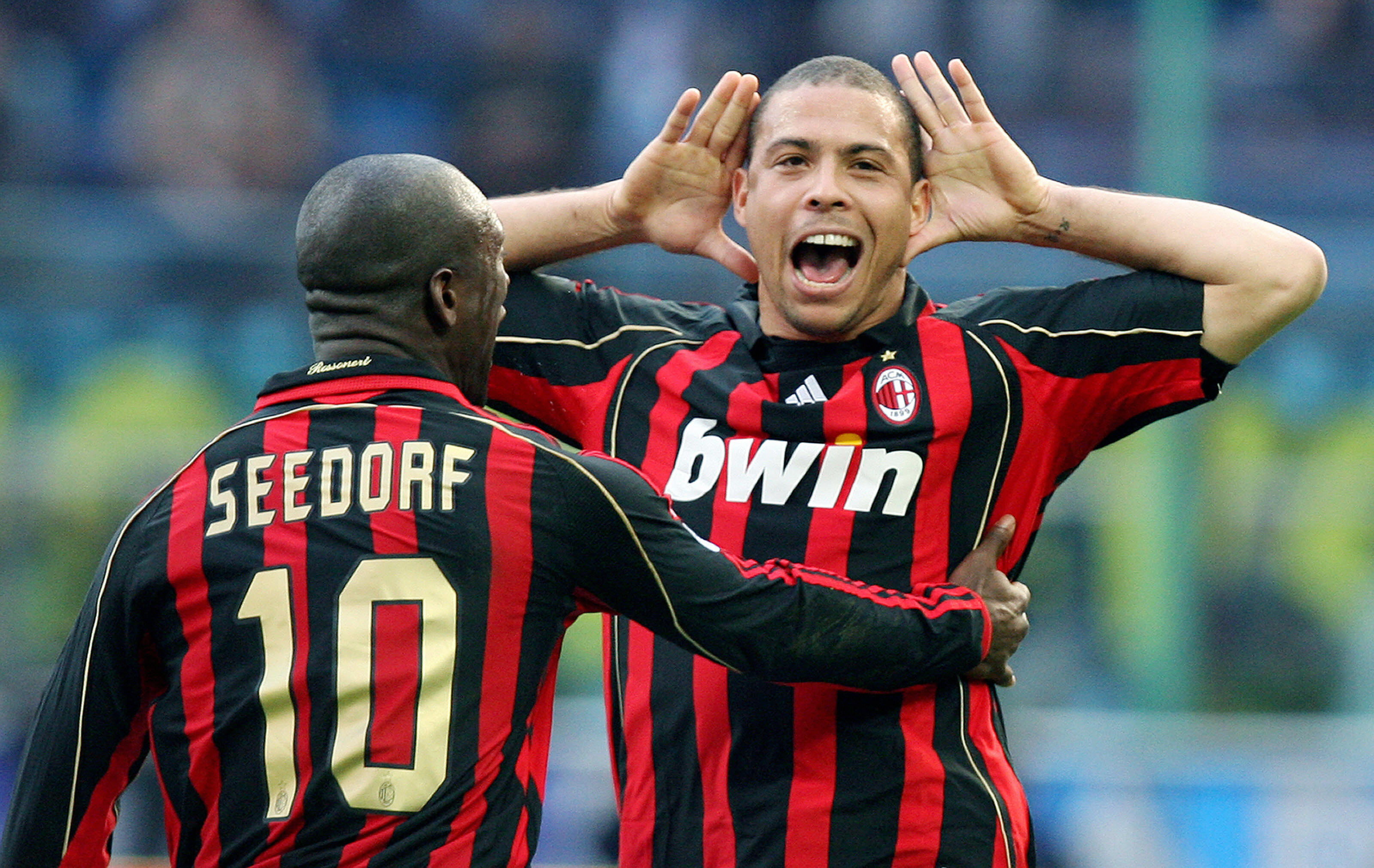 ---
#1: Clarence Seedorf
On 24 December 1999, Seedorf moved to Inter for over 20 million euros after cementing his place in the Real Madrid midfield for over three years. Seedorf helped Milan to their first Coppa Italia in 26 years in his first season wearing the Diavolo colours. Later that season he helped Milan win the Champions League.
The following season, Milan lifted the Scudetto with Seedorf playing a key role. Seedorf won his fourth Champions League when Milan defeated Liverpool 2-1 in Athens, and his third with a different club. The Dutchman has only repeated the feat at Milan. Seedorf became the foreigner with the most appearances for i rossoneri following a game against his former club, Sampdoria, which he scored in.
At 395 appearances, he passed Swedish international Nils Liedholm for this historic milestone. In 2011, the Surinamese born midfielder won his second Serie A title. He added a SuperCoppa Italiana that year. After ten years at the club, he moved to Botafago in Brazil. He later returned to coach Milan for half season following the sacking of Max Allegri. Seedorf was relieved of his duties following season.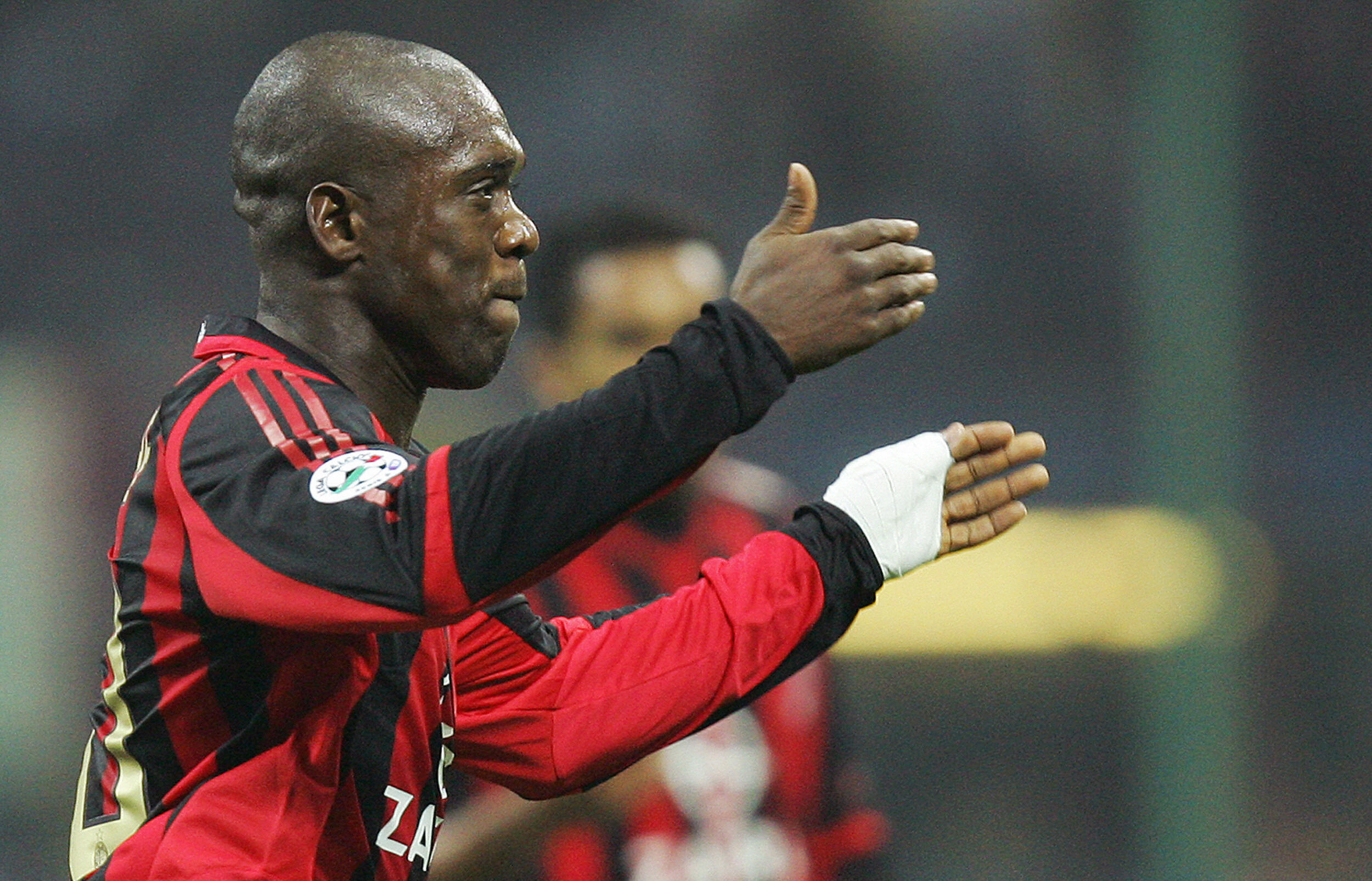 A special thank you to Anthony Torgrude who helped me create this list, and you can check his Top Ten list here. Click here to relive the Rossoneri's Top Ten goals in the Derby Milano.