Playing soccer as online games allows you to imagine you have the skill and technique of some of the top Italian footballers. You can even get an insight as a coach into what it takes to manage a megastar from lowly grassroots to the big time.
However, what you cannot experience is the most amazing lifestyle of some of the richest football players in Italy.
With this in mind, we have drawn together a list of 10 of the richest players so you can at least imagine what it would be like to be them. Try to quell that bitterness and instead use this is food for your daydreams, as you imagine what it must be like to be them.
10. Lorenzo Insigne – net worth $14m
Probably one of the best attacking midfielders to play for Italy, Lorenzo works his magic for the Italian side Napoli.  He began as a youth player with the club in 2006 and was promoted to play for the senior team in 2010. While he has had loan periods at Foggia and Pescara, his heart is at Napoli. He has also made 13 appearances for the national team, scoring twice.
9. Claudio Marchisio – $14m
Marchisio holds great value off the pitch, as we can see. However, he is most adored for his playmaking ability in the centre of the park for Juventus. He started in the youth club and most perceive him to be one of their most important players. He may not grab the headlines alongside his showboating colleagues, but he has influence on and off the pitch. He actually revealed back in September that the only club he would have left Juventus for was Milan.
8. Andrea Barzagli – $16m
Barzagli is another former Juventus star but this time he props up the defence. He is considered one of the best centre-backs in Italy and even until his mid-to-late 30s he continued to be an important player. It took him awhile to make it to the bigger teams, bumping around the lower half of Serie A for 6 years. However, in 2004 he joined Palermo and began to show his talents – enough to attract the attention of the Bundesliga.  He also has 67 caps for the national team.
7. Leonardo Bonucci – $20m
Leonardo began his playing career in 2004 at Viterbese Youth Club. He now plays for Juventus. This is the kind of story schoolboys dream of in the boring parts of lessons. He has established himself, with his controlled aggression, to be one of the best defenders in the world and has represented Italy 67 times.
6. Daniele De Rossi – $35m
Unlike the controlled and clinical aggression of Leonardo, De Rossi is a little more raw and brutal in his style. He joined Roma as a young player and even though most European giants have wanted to sign him, he has stayed loyal to these toots. He has 110 caps and a surprisingly high 19 goals for his country.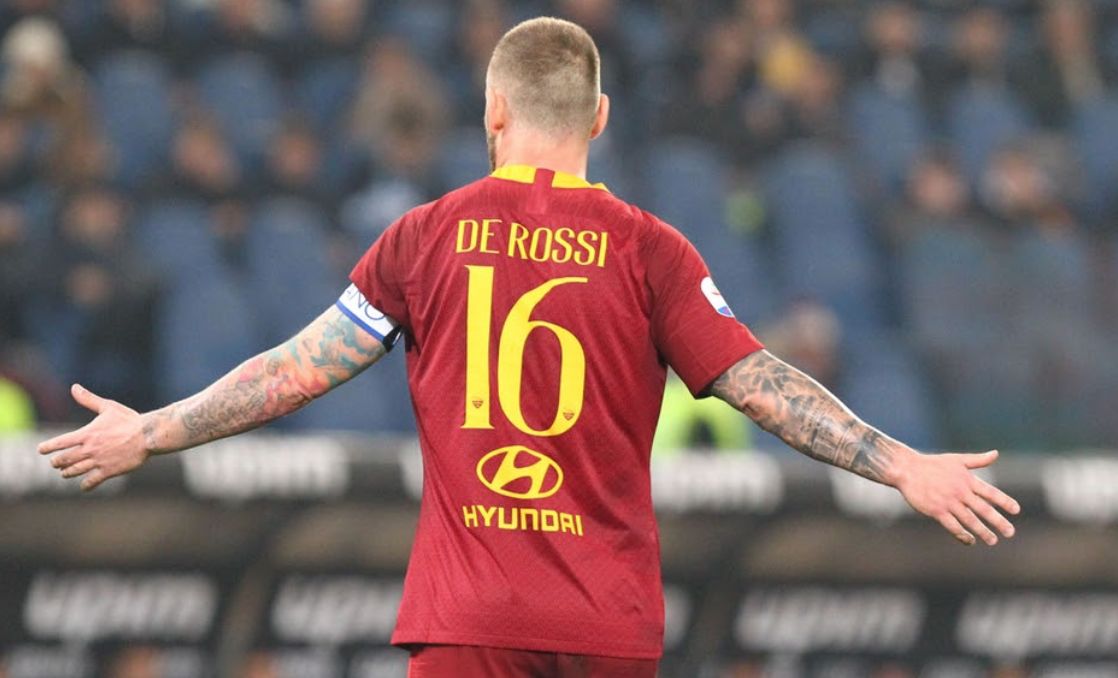 5. Andrea Pirlo – $30m
Pirlo is one of the best midfielders in the world and even went to play in America for NYCFC, which did his bank account no harm at all. He may be 41 but he still has the intelligence for the game that made him a star on the pitch as he now coaches Juventus. 
We are now getting to the serious superstars of the Italian game – and the bank balance is really only one measure of this stardom. Balotelli may be ostentatious and hard to manage but he went from Nice to Liverpool for crazy sums, with a bit of a time at Man City too. His disciplinary issue cost him real greatness in the game – but he is still one of the best players Italy has produced.
3. Giorgio Chiellini – $43m
Chiellini is a renowned Juventus defender with 90 caps for Italy. His legend is built on his aggressive style and it is with his influence that his clubs have more often than not gone onto win major titles.
2. Gianluigi Buffon – £72m
A goalkeeper at number 2 in our list might come as a surprise – surely it should be a star striker or a talismanic midfielder? Well, Buffon is no ordinary goalkeeper – he cannot be bettered – as proven by the loyalty shown to him by Juve.
1.  Francesco Totti – $102m 
King of this castle is Totti, of course. He is obviously famous for playing for Roma as an attacking midfielder – a position in which he was one of the best in the world and as such demands a huge wage. He has 103 caps for Italy and 27 goals for his country. He captained the team and got to lift the World Cup in 2006. He had one of the best engines in the game and could have even played into his 40s.