AC milan were held to a draw in Serie A yet again, this time by Torino, a result that could compromise their Europa League spot with other teams closing in.
Despite a few chances, it was another lacklustre performance from Gennaro Gattuso's men who looked exhausted for the better part of the game.
Here is how the players performed…
STARTING XI
G.Donnarumma (6): Did not do anything in particular but was very solid when needed.
Abate (5): Made plenty of mistakes, with one resulting in a goal for the opposition side, with all that it is obvious the Italian defender has definitely past his prime, even though he never reached it.
Bonucci (6): Impressive as always, concentrated and determined. With his long passes helped the ball move forward quicker.
Zapata (6): Surprisingly good. he seems to form a good partnership with Bonucci as they managed to kept Belotti away from Donnarumma.
R.Rodriguez (5.5): Not his best game but definitely not his worst either. Even though he still looks clueless in the attack, his defensive skills were on point tonight and caused problems to the opponents.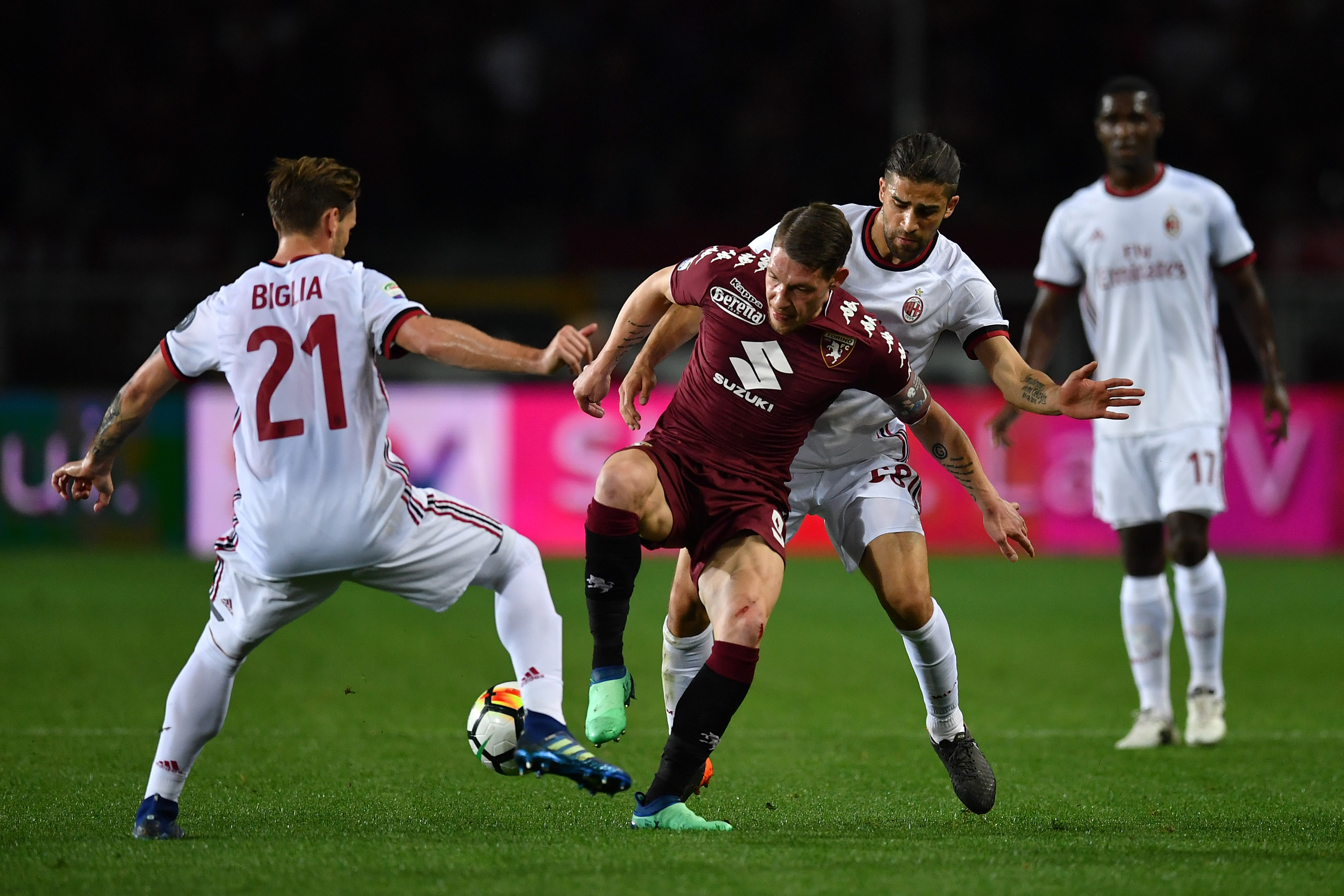 Biglia (6 – MOTM): His experience on the pitch makes his teammates look good, while his calmness helps the team get out of difficult situation but above all his leadership makes the midfield solid regardless who the opponent is.
Kessie (5.5): Guilty of penalty given to Torino in the first minutes of the game, he appeared to be at his worst from the get go and never recovered.
Bonaventura (5.5): After a run of bad games, the midfielder finally stepped up with an important goal, but unfortunately still struggled otherwise.
WATCH: Bonaventura gives #ACMilan the lead!#TorinoMilan 0-1. pic.twitter.com/24PkLCvxlE

— SempreMilan (@SempreMilanCom) April 18, 2018
Borini (4.5): Except falling every two second and misplacing multiple passes, he was barely on the pitch and reminded us how important Calhanoglu is.
Kalinic (5): Invisible, slow, clueless on the ball and lazy off the ball. But this is not the worst he has been, and that is saying a lot.
Suso (5.5): From a player who is often fast, troubling and creative, all he had to offer today was some attempts that were all counter by the opposition defenders. Fatigue could be the cause but at this stage of the competition, he could more bad than good for his team.
SUBSTITUTES
Locatelli (5): Came on and looked energetic but shaky, as per usual.
Cutrone (6): Brought the energy the attack was missing, and one could even wonder why he did not start the game in the first place.
A. Silva (5.5): Slightly above Kalinic and miles better than Borini but did not play well enough to bring any kind of impact.
THE COACH
Gennaro Gattuso (5): You almost wonder why Gattuso decided to play the likes of Abate and Kalinic instead of Cutrone and Calabria in such an important game. And the fact he substituted Kalinic so late in the game even though he was not delivering makes it even worse. Just like the previous three draws, this one is also on Gattuso sadly, hopefully he will learn from his mistakes before next season.