After a frustrating 0-0 draw against Bologna, Milan travelled to Turin in an attempt to be more decisive and grab all three points this time around, but unfortunately it was the same old story and the game ended in another disappointing 0-0 draw.
Pioli's men didn't look sharp enough in attack in yet another encounter against a side in the bottom half of the table. Torino offered little to threaten Milan's defence, but the same could really be said about both sides since clear chances and quality were hard to come by throughout the game.
This is the sixth clean sheet in a row now for Milan and that would've been great if their attacking players managed at least a goal per game, because that would mean six wins. Failing to do so against Torino puts Inter just two points behind Milan with a game in hand and the Rossoneri no longer have matters in their hands when it comes to the Scudetto race. Here are five things we learned…
1. Still solid as a rock
Despite all the struggles that Milan are encountering as of late the defence is not one of them. Six clean sheets in a row shows that the teams are more than capable of neutralising attacks and has been the reason for Milan to be picking up at least a point in the last couple of games.
Kalulu and Tomori continue to shine which makes the case for them being the starters for the foreseeable future and whether or not splashing the cash on someone like Botman is truly necessary when the management could go after someone that will cost less and spend the money on the attack where the problems are undeniable.
2. Midfield struggles
To say that the absence of Bennacer was felt will be an understatement. Kessie did well in his defensive duties, but was not efficient in the attacking phase and the same goes for Tonali to an extent, although the Italian did get himself more involved and even had a chance to open up the score after a good forward run.
Ultimately Tonali is more of a holding midfielder and Bennacer is the more progressive and risk-taking player of the two which is why they have looked so complimentary as a double pivot. The Algerian isn't afraid of taking on players and trying to make something happen with an ambitious pass.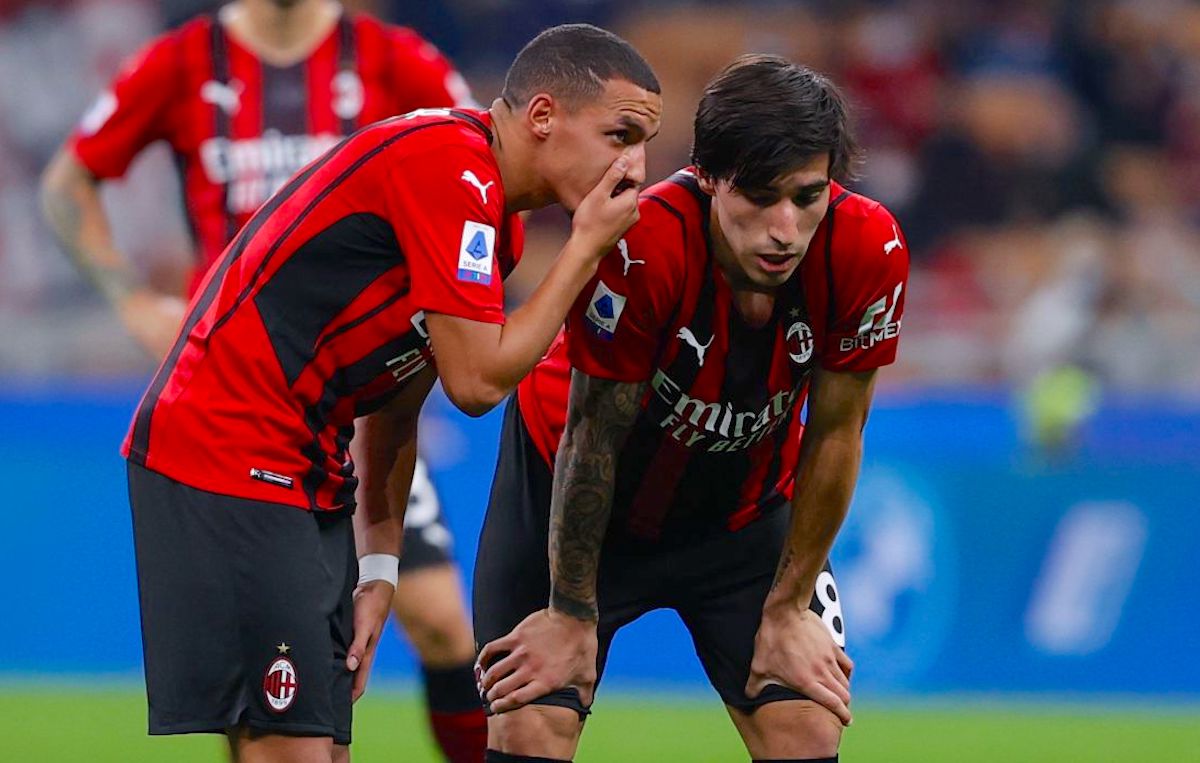 This game further proves that Milan should replace Kessie with someone that is technically gifted and no rely on physicality alone, more so because Tonali and Bennacer have been immense when it comes to defending anyway.
3. Time to go
It was another night and another disappointing performance by Brahim Diaz. The Spaniard should be the engine of this team given how pivotal the No.10 role is in the 4-2-3-1, but has been nothing more than liability for the majority of the season.
His good start to the campaign was cut short and after being out with Covid-19 for a while, he has failed to regain any form and has failed to produce a goal or assist for months now.
🔴⚫️El Milan solo ha marcado 3 goles en sus últimos 6 partidos. Los atacantes están secos. Aquí una lista de la última vez que anotó cada uno:

➡️#Ibrahimovic 9/01⚽
➡️#Brahim 25/09⚽
➡️#Rebic 19/02⚽
➡️#Saelemaekers 4/12⚽
➡️#Messias 19/02⚽
➡️#Leao 25/02⚽
➡️#Giroud 6/03⚽ pic.twitter.com/zxOz0lqdKl

— José A. Alaimo Storaci (@josealealaimo) April 11, 2022
Given his performances it wouldn't be a surprise if Paolo Maldini and co. were to cut his loan short and invest in an attacking midfielder – along with the return of Yacine Adli – that can change the course of the game.
4. Wide struggles
We've been used to seeing Alexis Saelemaekers struggle on that right flank this season, but Rafael Leao has joined the Belgian in finding things difficult as he failed to produce much against a Torino side that had put focus on keeping him quiet.
Despite Torino's defensive effort it felt like the Portuguese wanted to take matters into his own hands instead of looking for the pass which led to nothing in the end and it was probably one of his worst games of the season.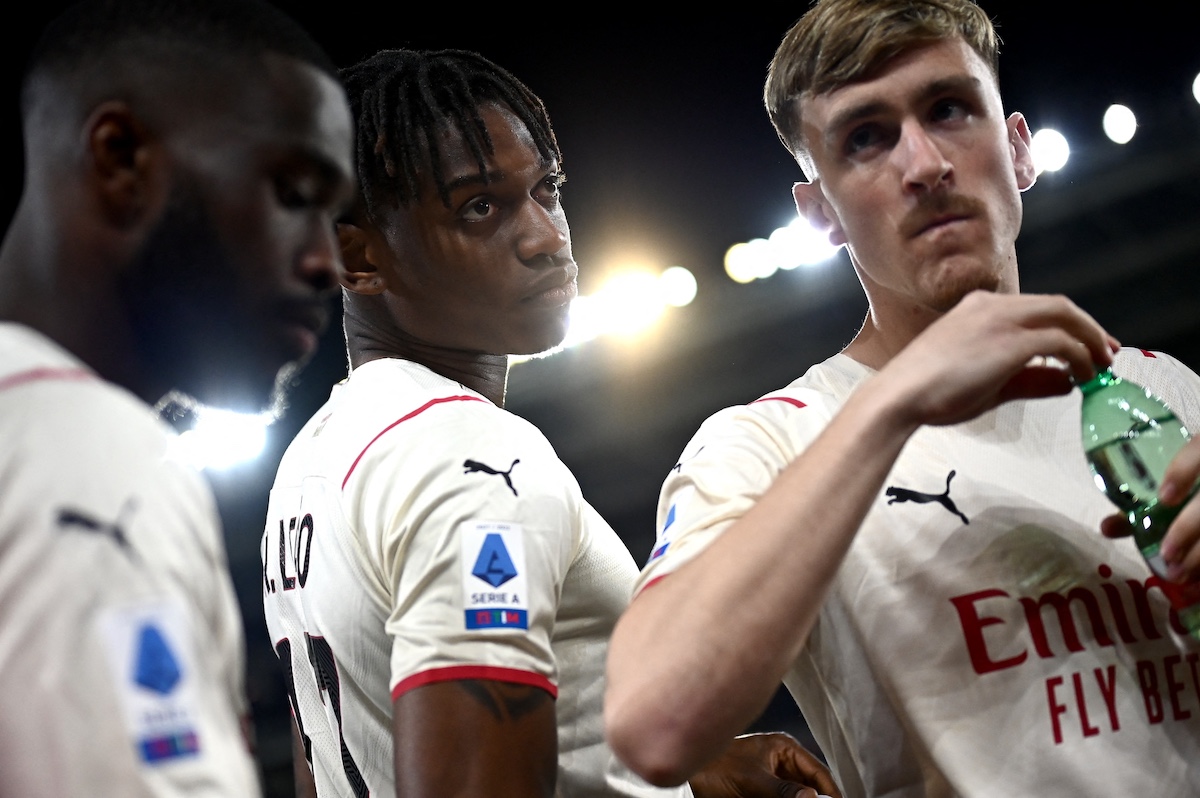 As for Saelemaekers, it seems that the hard-working player that even progressed to improve his dribbling and overall game in the last year has just disappeared. Since the turn of the year he has been on the bench for a lot of the games and hasn't really impressed when called upon.
One of his previous strength was his sacrificial attitude but towards the end of games he has been misplacing a lot of passes and failing to run and recover his position, which is a worrying sight. It's no wonder that with the way Messias and Alexis are playing that transfer rumours for that role started in January and have never stopped.
5. Questions of the coach
Stefano Pioli has done wonders since he joined Milan and has made the most out of the tough situations he has been in. A lot of promising players have turned into great players since his arrival, and from a results point of view the improvement since 2019-20 is there for all to see.
However, it must be noted that in hand with that success also comes to failure to beat teams in the bottom half of the table that prefer sitting deep and waiting to grab their chances on the counter.
Pioli's Milan are heavily dependant on Rafael Leao and Theo Hernandez to cause a lot of damage on that left flank, but playing against sides that like to sit back the two are left with little to work with.
The other trait of this side is to press aggressively and burst forward at speed, which we've seen has worked wonders such as in the game against Inter in which the Rossoneri came back to win 2-1 thanks to a brace from Giroud.
However, against the weaker sides Milan cannot use Theo and Leao as much and can't really count on the press since they are on the ball more and the tempo is usually slow. Now the question is, could Pioli have tried a more possession-based game plan where the team tries to exhaust their opponents and patiently wait for an opening rather than giving the ball to Leao, who – despite his great desire – can't take on six players at a time.
Against the likes of Torino and Bologna we've seen a lot of players try to take responsibility in their own hands instead of looking for that passing game with a couple of touches, moving the ball quickly and confusing the opponents, forcing them to crack.
Being able to move the ball around a bit faster would also help Milan manage games better when they are indeed ahead as that's probably another problem that we've witnessed throughout the season.