There were two major officiating errors in the build-up to the two main incidents during last night's game between AC Milan and Napoli.
As MilanLive recalls, Pioli expressed anger after the game not only at Kessie's goal being disallowed but also Elmas' goal to make it 1-0: "The referee immediately referred to Atalanta-Roma, but that doesn't interest me.
"There Palomino tried to intervene, while today Giroud was on the ground and could not do anything to intervene. It was worse not to warn Demme at the beginning of the match and it was wrong to give the throw-in to them instead of us on the Napoli goal."
As you can see from the images, the throw-in should have been for Milan and not for Napoli as Lozano clearly touched the ball last and not Ballo-Toure. The corner came moments after that, and the only goal resulted.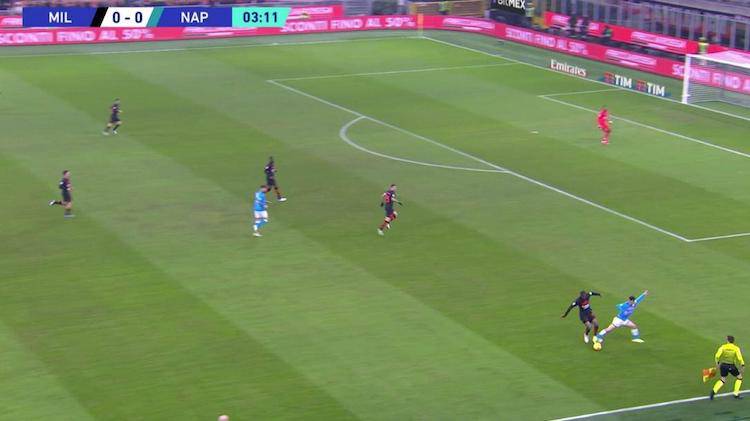 Then of course there is the decision to chalk off Kessie's equalising goal. Somehow Massa determined after looking at the VAR monitor – all while appearing perplexed in the process – that Giroud had intervened while on the floor and not attempting to play the ball.
🤔 So what went on here then?

📸 @ACMilanOrigin pic.twitter.com/aCANG9Xtfl

— SempreMilan (@SempreMilanCom) December 19, 2021