Milan failed to beat Udinese away from home, as Suso's screamer in the first half was cancelled out by Donnarumma's own goal. 
Milan started the first half in a good manner by controlling the game and unlocking Udinese's defence. Already after 30 seconds, Abate was left free on the right-hand side and sent a cross to Bonaventura in the box. However, the Italian failed to get a proper connection with the ball, leaving Bizzari with an easy save. 
The Rossoneri continued to master the possession game and in the 9th minute, Suso decided to take matters into his own hands. He received the ball in the middle of the park, got past three defenders and decided to try his luck from long range. The ball touched the bar on its way into the goal and Milan were in the lead, with Suso scoring stunner.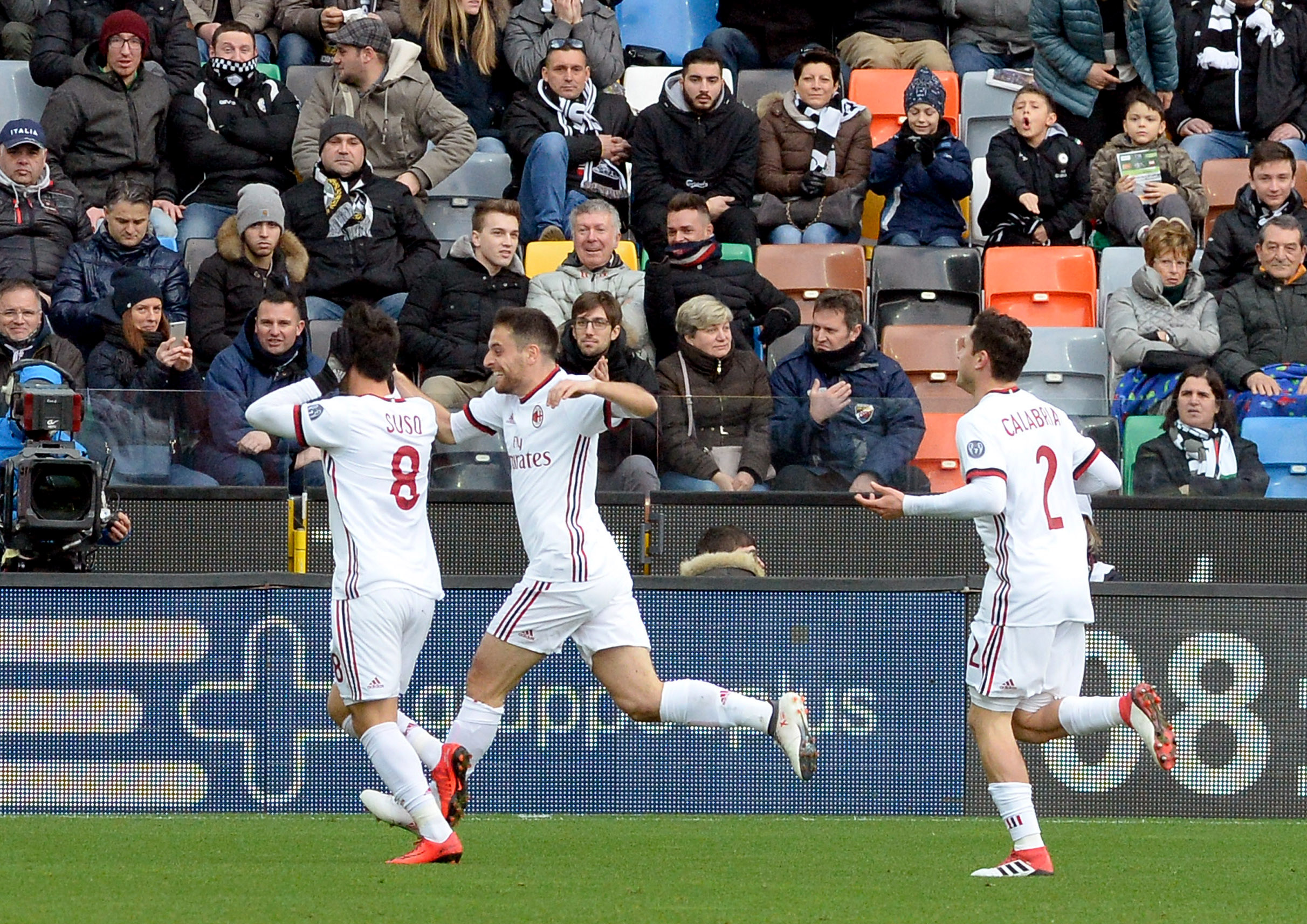 The game then evened out, as Milan looked to sit back a bit more, but still managed to control most of the game. However, Udinese then applied some more pressure on Milan's defence, which caused worry for the visitors.
Andre Silva then almost got on the end of a flick by Calhanoglu, leaving the Portuguese with only the keeper to beat. However, Silva had his back towards the goal, which made it hard for him convert the chance. 
Udinese's Lasagna had two headers before the half-time break which didn't trouble Donnarumma at all, as they went off target. Milan went into the half-time break with a 1-0 lead, thanks to Suso's magnificent strike.  
The second half displayed some fantastic end-to-end football with both teams going at it with full force.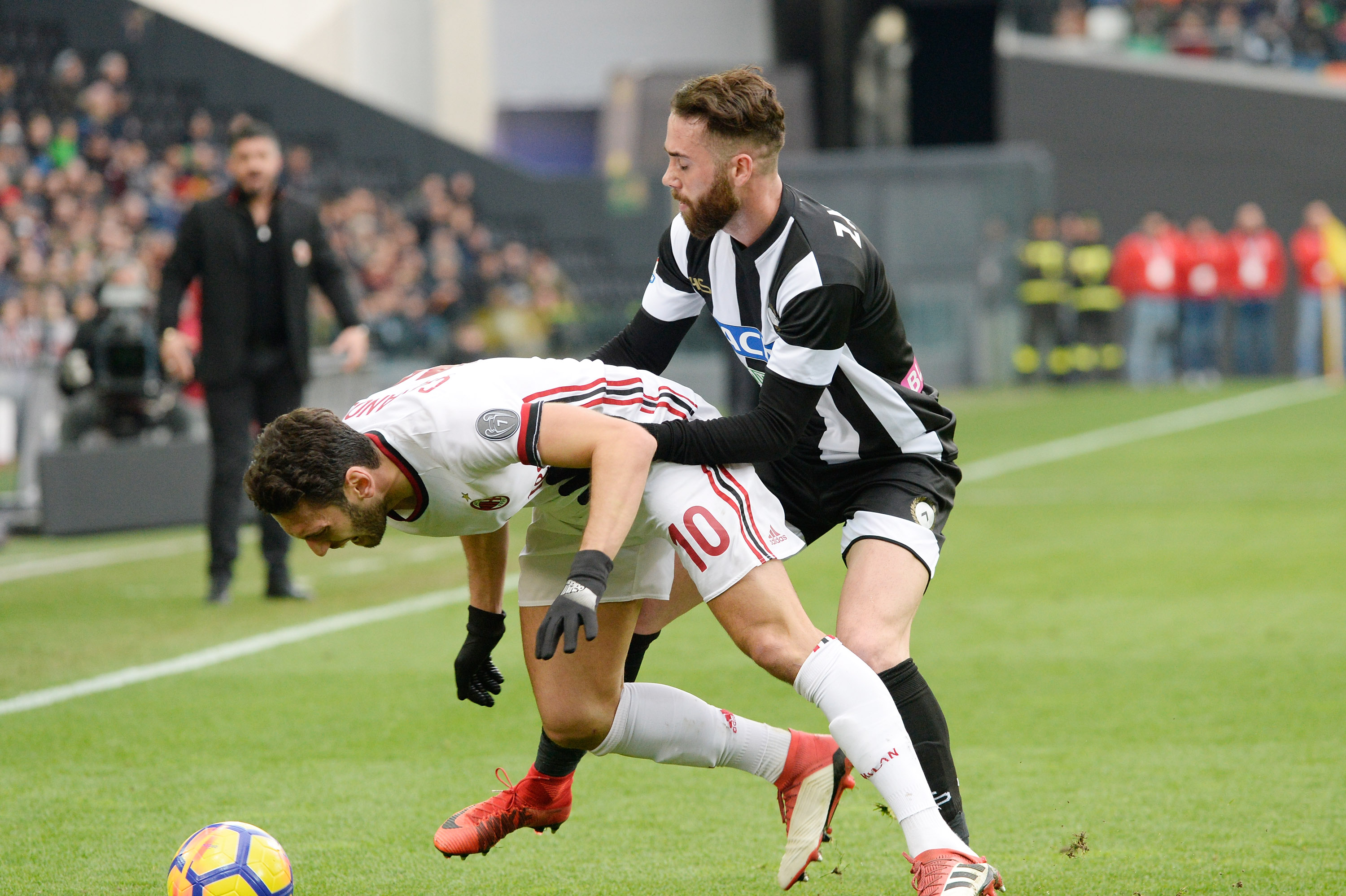 Milan got their first second-half chance in the 50th minute, as Suso's cross ended up just wide of the post. 
Things then took a turn for the worse for the visitors, as Calabria received his second yellow card, reducing Milan to ten men. Udinese took advantage of this almost immediately as both Jankto and Maxi Lopez had great chances to equalise, however, Donnarumma made two great saves to deny them. 
Despite this, Udinese equalised in the 76th minute, as Lasagna's cross took a deflection on Bonucci, which caught Donnarumma off guard. The young keeper got a hand to it but, unfortunately, that touch steered it into his own goal.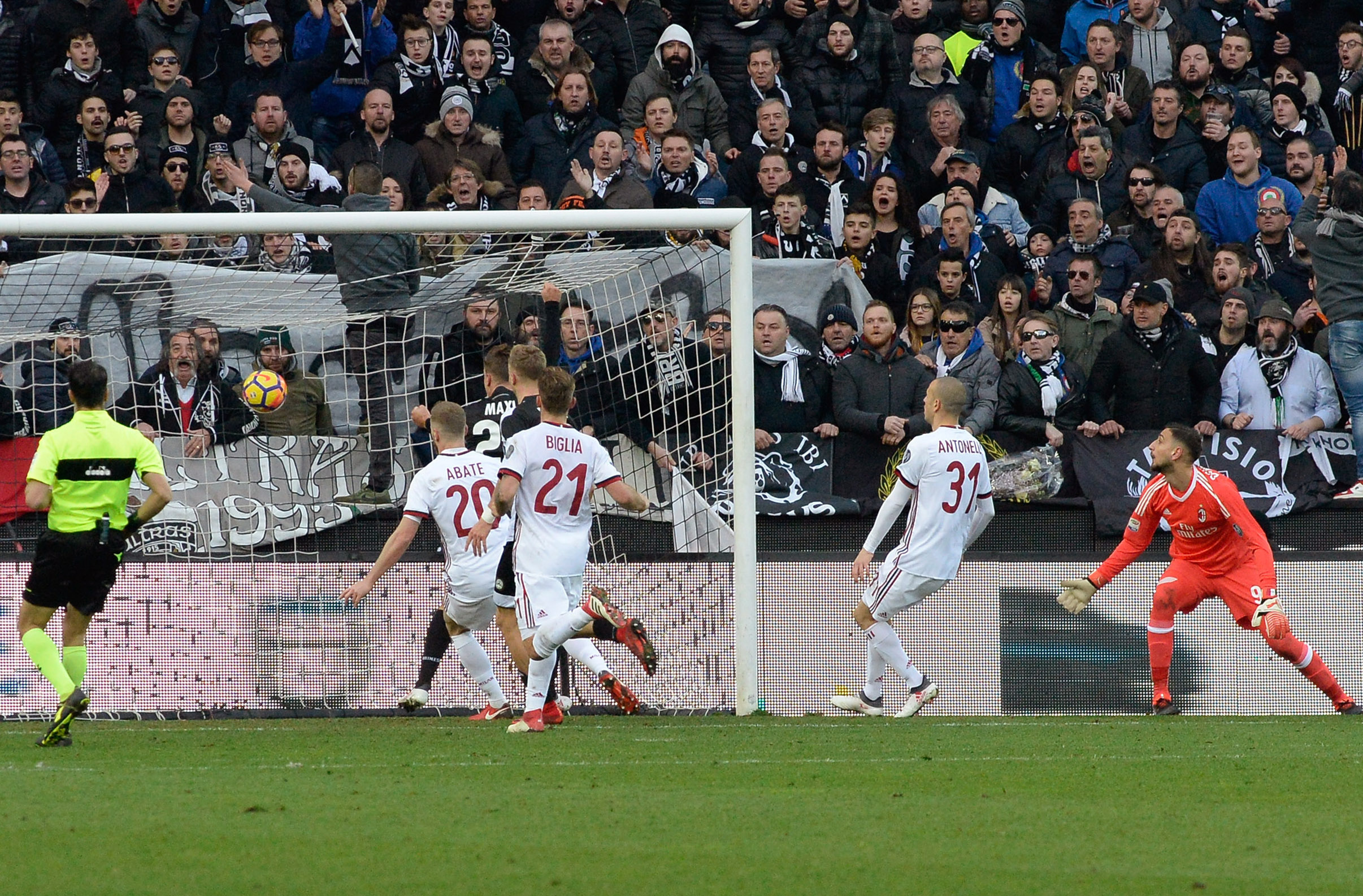 Milan then upped their game but failed to convert their chances, including a Kessie shot and a Kalinic header late in the game. The match finished 1-1 and considering that Milan didn't create much, they should be fairly satisfied with the result, even though losing a lead is never nice. 
Antonelli, Kalinic and Borini came on as substitutes in the second half.