Charles De Ketelaere continues to remain the main unsolvable enigma of AC Milan's 2022-23 season so far, and the player dominating the newspaper columns regardless of what else is happening around the club.
Sections of the fan base and the media have already done a good job of simplifying De Ketelaere's situation down to a single idea that is relatively easy to process: the main summer signing is not living up to expectations.
It would be remiss of us to call that untrue, but what is equally true is that the current struggles the Belgian is battling are multi-layered and various factors have drip fed into the situation that we are currently seeing.
What exactly are they? It feels right to outline most if not all of them…
Timing
It dates back to August 2 of last year that Milan were finally able to announce the signing of Charles De Ketelaere from Club Brugge on a five-year deal after a long and drawn-out negotiation between the two clubs.
The 'De Ketelaere Saga' became a trademark in its own right with countless twists and turns. One morning there was no chance of a deal under the terms offered by Milan, later that afternoon the Rossoneri had moved forward in negotiations and then the same evening Leeds United or another unnamed club had come in with a much bigger offer.
Eventually the will of the player prevailed and De Ketelaere landed for his medical in Italy which was duly completed, the contract was signed and the announcement was made, much to the widespread excitement and relief of everyone.
However, the problem – one ignored at the time due to the presence of a shiny new toy to play with – was that August 2 was just over a week away from the first game of the season against Udinese at San Siro.
Negotiations over deals of this size are never straightforward and no doubt Paolo Maldini would say this was the earliest that everything could be done, but missing virtually all of Milan's preseason while having a suitcase packed ready to leave Belgium was not good preparation for the most demanding upcoming season of Charles' career.
We have seen similar case studies such as Divock Origi and Sandro Tonali (more on him later) among others which suggest that not being able to join in with all the build-up for the new season can have very detrimental effects and it can feel like playing catch-up for a while into the campaign.
Adaptation period
One aspect that does not get highlighted enough by the various papers when they are talking about De Ketelaere is the very real and very significant human aspect of things.
He was hardly forced to make the move against his will of course, yet ultimately De Ketelaere took a huge step not just in his career but also in his young life by leaving very familiar surroundings and everything he has ever known to start again somewhere else.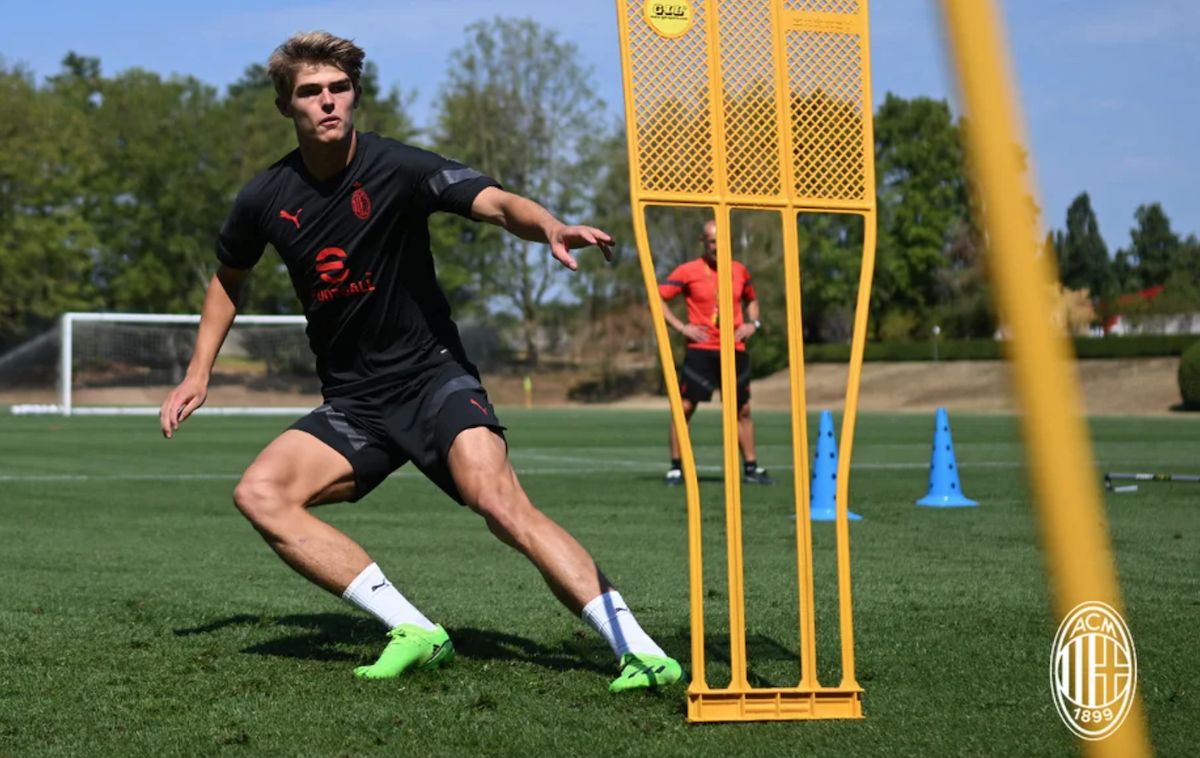 Not only was it a new city for him to settle into but it was a new country with a new language, a new culture and a new surrounding. It was and is a new club with different players, different expectations and a different way of doing things in a different league.
We refer once again to Tonali who was awarded a lot of patience: if an Italian player who was very familiar with Milan (as a boyhood fan of the club) and had played the previous season in Serie A can have teething problems, this really should come as no shock.
Expectations and pressure
While all of the above was going on, De Ketelaere then had to get to grips with trying to make an instant contribution not only to try and live up to the misguided early Kaka comparisons but also to repay the investment that Milan made, both in time and money.
We have all seen young players come to the club before with the weight of pressure on their shoulders and rather than use it as a springboard it has slowly made them sink into the ground never to emerge again.
The narrative became very quick from the start: De Ketelaere was the only big-money signing that Milan made in the summer after the season in which the team won the Scudetto and thus were expected to take a further leap forward in their project.
For many, De Ketelaere was seen as the symbol of another prudent but targeted summer mercato aimed at increasingly the overall depth and above all the level of the starting XI. He has ended up being emblematic of a failed transfer window where no holes were properly addressed and the wrong investments were made. The benefit of hindsight is a wonderful thing.
While the comparisons were silly and perhaps too much was expected too soon, it would also be very fair to remark that De Ketelaere has not come close to even the most cautious of targets.
To go from 18 goals and 10 assists from Club Brugge (across all competitions) in the previous season to the current 0 goals and 1 assists for Milan in 27 appearances goes beyond growing pains and more towards a quite staggering drop off that must have more than one cause.
Tactical uncertainties
When a new player arrives for a relatively high transfer fee after such a long negotiation, it is always somewhat surprising and maybe even a bit alarming when the days after their signature are followed be speculation about exactly where they might play.
However, from the moment the talks started right up to and past the photo of the Belgian holding the Milan shirt, there was a lot of talk about where he fit into Pioli's plans and system. The only certainty was seemingly that the role he had to find was in a 4-2-3-1.
Would he be the new playmaker and take over from Brahim Diaz and if so how would he operate in that position? Could be be used out on the right wing as he was on occasion at Brugge given the glaring need for reinforcements there? Could he even be rotated with Olivier Giroud as a 'false nine', leading the line as he also did in Belgium?
It became apparently very quickly that Pioli only saw one position for him and it was that of the No.10 position. However, something equally certain is that the Milan boss does not see that position in his formation as a player who has a license to do whatever they want, to channel effort in bursts and to free roam around the attacking third.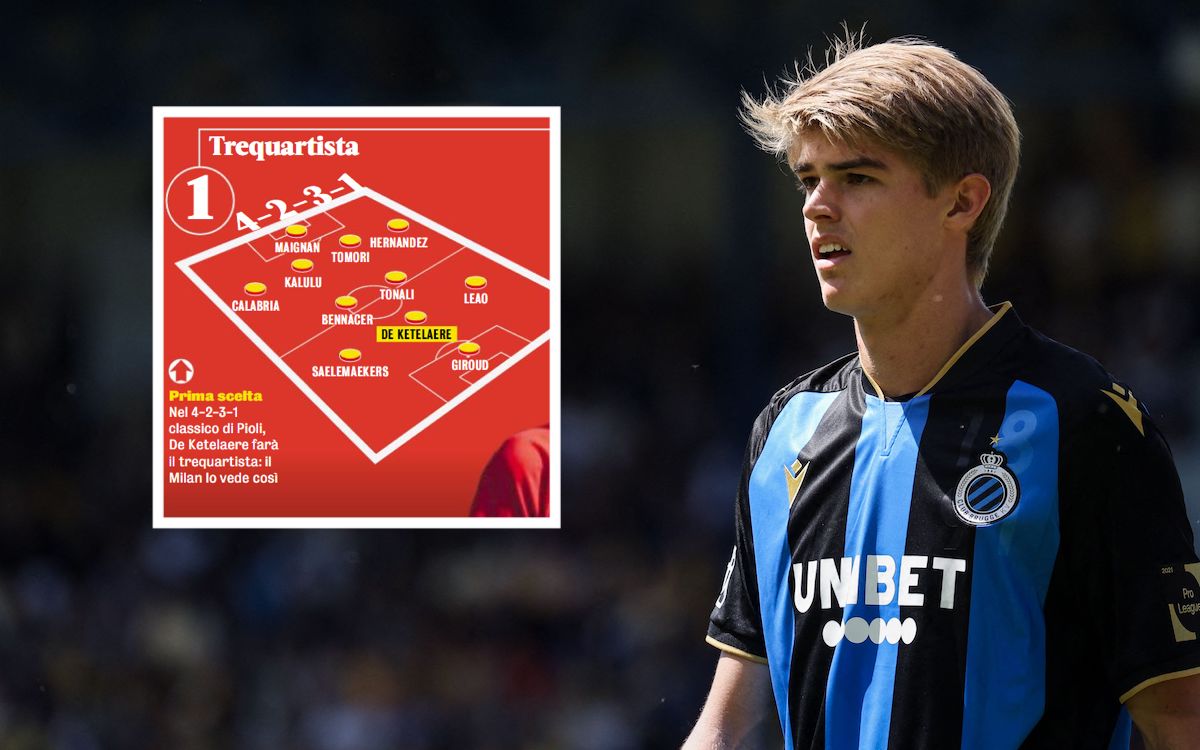 We saw it several times last season where Pioli removed Brahim Diaz from that advanced role and opted to move a midfielder forward like Franck Kessie or Rade Krunic. Why did he do this? To add physicality to the forward line yes, but more importantly to create that first shield for the midfield and defence behind, to have a player who will press effectively and will offer balance in the non-possession phase.
Calling De Ketelaere lazy would be unfair and untrue, yet as the games progressed and the weeks ticked by it did seem obvious that Pioli had to make sacrifices regarding the way he wanted his No.10 to play in order to fit him in, just as he had with Brahim Diaz in the right moments.
When the new signing couldn't even offer what Brahim did with regards to the non-possession phase and the attacking output was less, the hierarchies flipped and that is when the psychological impact might have begun.
Style
Despite scoring 18 goals the season before joining, De Ketelaere was expected to be the man who was going to come in and help quarterback the attack rather than functioning as a second striker.
In the first few games what fans, pundits and the papers were looking for was the kind of vision and creativity that the playmaker role had been lacking for some time. The majestic first touch, the scanning of the field and the killer final pass.
When De Ketelaere came up against defences that were naturally more closed than the ones he was used to in Belgium and he subsequently found less space between the lines to operate, his influence on the game waned. Those attempted passes didn't come off, the first touches led to being overcrowded, and there was never even a sniff of getting a shot off.
After the assist for Leao in the Bologna game earlier in the season, a rather noticeable gradual decline seemed to occur where CDK went from trying things that didn't come off to dropping deep doing only the safe things to eventually not even attempting much at all.
The term 'hibernation' feels apt. After a very warm start, those optimistic summer evenings turned to winter and De Ketelaere went further and further into his shell, losing his starting spot and becoming a mystery.
However, the World Cup break came around and many hoped that the tournament in Qatar with Belgium would help the youngster get a much-needed change in environment. A breath of fresh air and the chance to play with different team-mates and remember what made him tick.
Data
The period since the World Cup is where De Ketelaere's metamorphosis as a player has become apparent. Before the new year he did try to be that pass-first playmaker many thought he was; now he is the player desperate to break his duck and get a goal by any means.
In the last couple of games he has missed huge chances. The reaction of the 21-year-old was one of immense frustration after Saturday's game, when he received a cut-back in the box and just had to bury it from a few yards out, but his shot was straight at Pessina who blocked it.
In his 714 minutes played in the league, De Ketelaere shot towards goal 14 times, without ever finding the goal, while he made 16 key passes (1 of which became an assist).
Considering that when looking at Expected Assists it must be taken into account that if the player who shoots misses it is not the fault of whoever served him the last pass, it is still emblematic that the Expected Goals (xG) is at 2.26, while Expected Assists (xA) is 2.41.
In essence, Charles scored less than he could have and served fewer assists than he was expected to do from the game situations he found himself in.
Some numbers have improved for De Ketelaere in 2023, for example the average of shots per game has increased (from 0.67 to 1.11), as has the number on target (from 0.11 to 0.56) and the percentage of shots on target has gone from 20 to 75.
More over, his successful pass rate has gone from 76.1 to 83.1% and the average of balls played per game also increased from 44.3 to 62.7, with an increase in shots in the opponent's area from 5 to 6.2.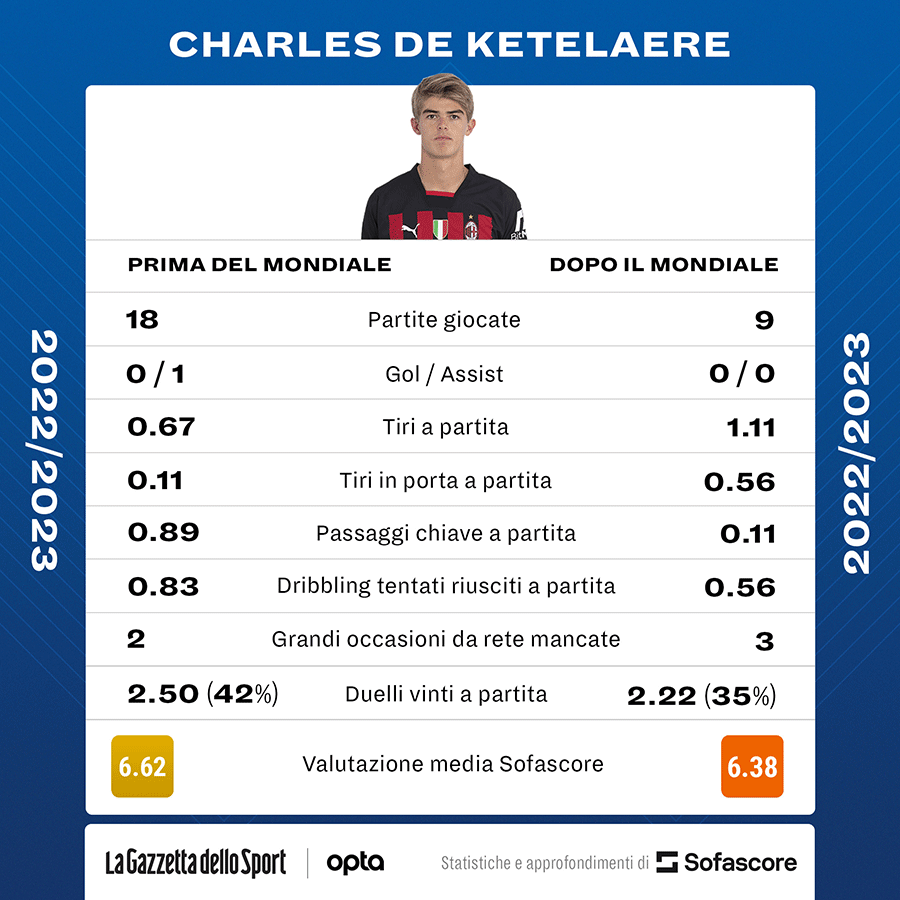 That data – and the various heat maps that are available after each game – show that De Ketelaere is now playing closer to goal, getting in more dangerous areas and playing the position more as a second striker rather than being a box-to-box player.
Support and examples
As mentioned before, the last couple of games for the Bruges-born forward have been symbolic of the more general frustrating start to life at the club, but if before the World Cup a goal seemed light years away it now feels more of a matter of time.
And time is what he has, because the entire club continue to believe and strongly trust the 21-year-old. Paolo Maldini and Stefano Pioli continue to defend him publicly while former players such as Andriy Shevchenko, Massimo Ambrosini and Ruud Gullit have preached the need for patience.
De Ketelaere is also protected and helped inside the Milan dressing room with Rafael Leão, Zlatan Ibrahimović and captain Davide Calabria all helping him with words in public and even gestures out on the field.
What must be most reassuring for the Belgian though is that there are recent examples of players who arrived with a lot of expectation on their shoulders and required varying lengths of time before showing their true potential.
Theo Hernandez went from being branded by Marco Giampaolo as 'tactically undisciplined' in 2019 when he was the back-up to Ricardo Rodriguez, and he is now considered one of the best left-backs in the world.
Sandro Tonali's first season at Milan on loan from Brescia did not go all to play as he often found himself behind Franck Kessie and Ismael Bennacer in the pecking order, but he kept his head down in order to learn and grow, becoming virtually undroppable now.
Then there is Pierre Kalulu, who arrived as a relative unknown from Lyon's academy where he was a full-back, then during the Scudetto season he was the starting centre-back in a pairing with Fikayo Tomori that conceded two goals in the last 11 league games of the season.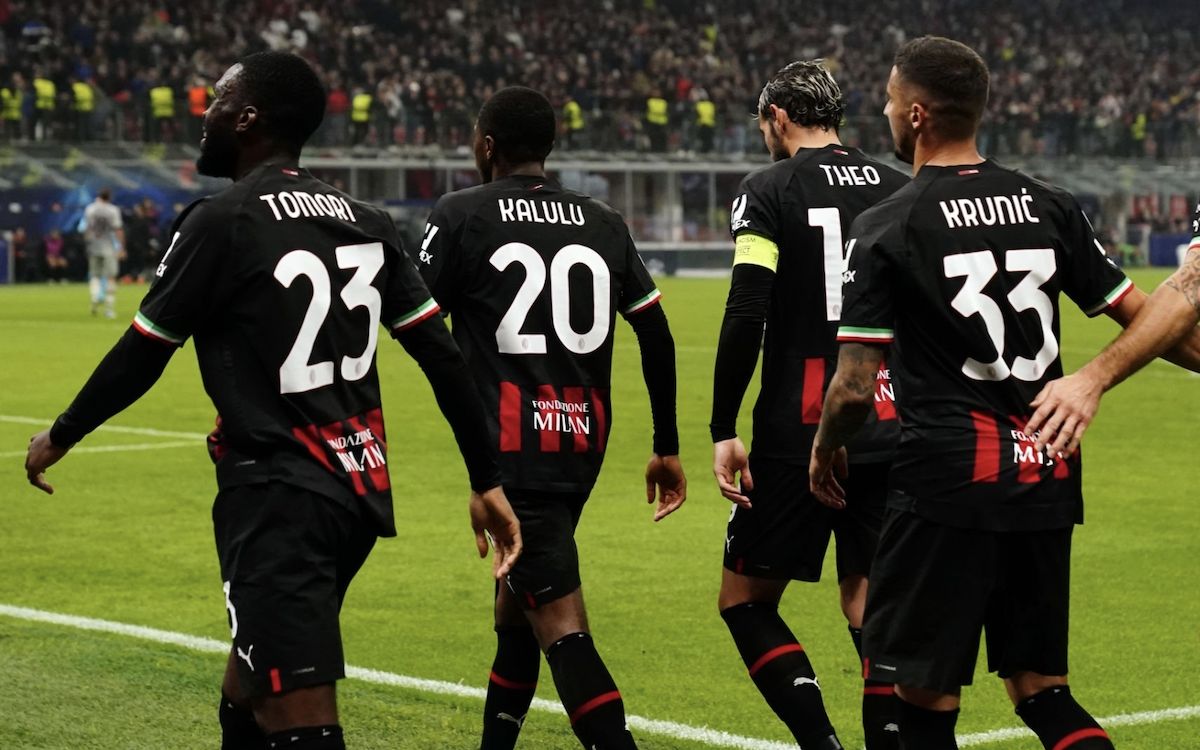 Alexis Saelemaekers was another unknown quantity when he arrived from Anderlecht on an initial loan and he played his first game as a right-back, now transitioning to a wing-back after time as the right winger, providing crucial balance given the attacking tendencies of the left flank. Yet when he was bought permanently, there were huge question marks based on the little positives seen.
Finally, there is Ante Rebic, who might not be considered crucial now but has played a huge part in the resurgence. In his first six months at Milan he had no goals and no assists. He transformed in the second half of the 2019-20 campaign, netting 11 goals in 19 games.
The future
So where does all of the above leave us? What we currently see with De Ketelaere is a player suffering from the mental baggage of a first few months that did not go how he dreamed they would, to which the pre-existing weight of pressure and expectation must be added.
There is no need to bring in body language experts to reveal that Pioli is managing a young player who is currently hurting and at times trying too hard to make everything snap into place at once. The reactions after the missed chances say enough, as did the decision to walk down the tunnel and miss the celebrations after his miss against Monza.
The worry is that this is veering away from being a case where things hopefully work out because they are supposed to and is heading more towards a goal coming just through pure law of averages. Like a group of friends trying to help their one mate score on the playground because he hasn't got one yet.
Even rival fans are rooting for De Ketelaere to score, as though his tale is being screened across the globe like kind of romantic drama that starts with a tormented youth and (hopefully) ends in love and happiness.
If and when things do eventually click for De Ketelaere it has to be for the right reason. More growing pains may be needed, it might take another full preseason but as Maldini said, a five-year contract was signed not a five-year one, and the intent is to see it through.