AC Milan claimed their second win in 2022 against Venezia this afternoon, finding the back of the net three times. Once again, Theo Hernandez was a key player for the Rossoneri, bagging a brace this time. 
Milan were full of confidence at the start of this game, thanks to their win against Roma, and it took them just three minutes to open the scoring. Zlatan Ibrahimovic did so with an easy tap-in, set up by Rafael Leao.
The whole move, however, started with a great pass from Theo Hernandez that caught the Venezia defence a bit off guard. In short, it was a well-worked move and Leao looked in great form out there today.
After that, the balance of the game kind of shifted back and forth as Venezia managed to work their way through Milan's press at times. However, they failed to create any dangerous chances and in the end, Milan were closer to a second than conceding.
Theo Hernandez and Alessandro Florenzi both had two good shots that were parried by the goalkeeper after some training-ground moves. Other than that, though, there weren't too many dangerous chances for the Rossoneri either. The scores remain 0-1 at half-time, therefore.
The second half started just like the first, as Milan doubled their lead just three minutes into the half. Leao was responsible for the assist once again as he found Hernandez running down the left-hand side. The Frenchman made no mistakes and thumped it home at the near post.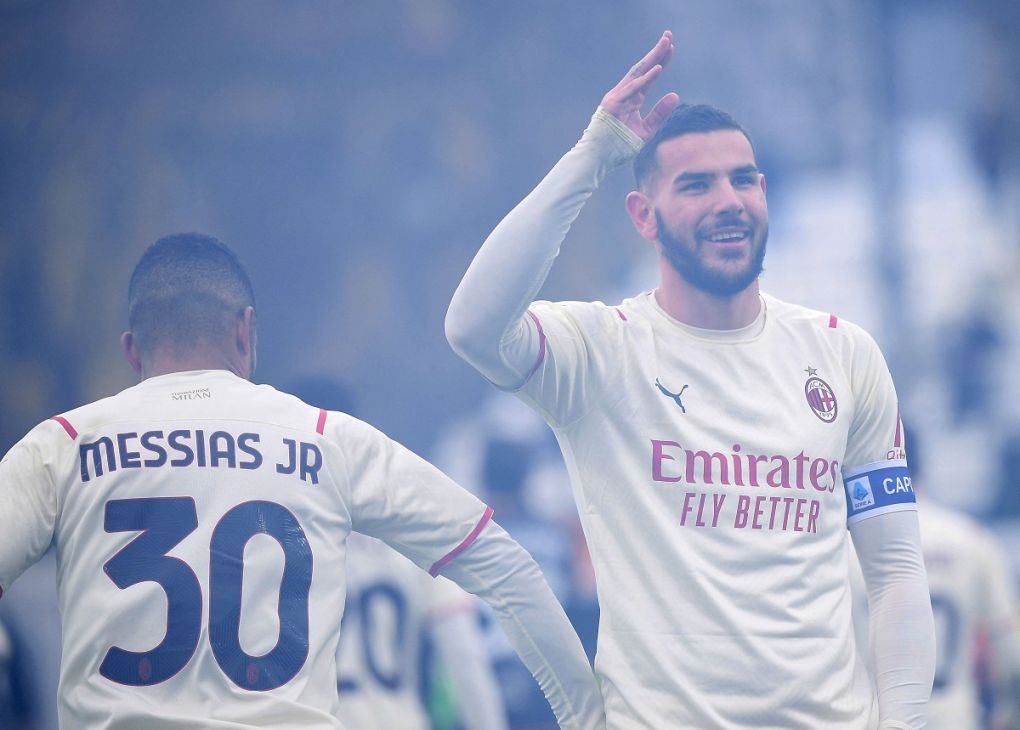 Just ten minute later, in the 58th minute, Milan were awarded a penalty after Venezia defender made a goal-line clearance with his hand to deny Theo. This resulted in a red card for Venezia and a penalty against them, as said. The captain of the afternoon got to step up and take the penalty and he made no mistakes, sending it into the top corner.
After that, Milan obviously had a lot of control and continued to create chances. It should be noted that Sandro Tonali was booked and thus will miss the game against Spezia, but he will be available vs. Juventus and Inter.
Milan created a few half-chances on the break but in the end, they were pretty sloppy and tried to make things a bit too nice and difficult. But that's okay, in fact, it's almost what always happens when you're up one man (and in the lead 3-0).
It was another strong display from the Rossoneri who now are two points ahead of Inter in the standings (they will face Lazio tonight) so there is a bit of pressure. The Nerazzurri also have a game in hand, though.
---
READ MORE: Watch – Hernandez bags his brace with a good penalty vs. Venezia