AC Milan have been struggling to go back to their glory days for a few years now, missing out on the UEFA Champions League for three seasons in a row.
With the arrival of new coach Vicenzo Montella this season, the Italian giants may have just found what they were missing these past few years.
First of all, who is Vincenzo Montella? Well, Montella played for clubs like AS Roma where he spent most of his career, after playing for Sampdoria from 1996 to 1999. Before being promoted to Serie A, he played for Serie C side Empoli and for Genoa in Serie B. His playing career as a player just proves if someone knows Italian football it's Montella.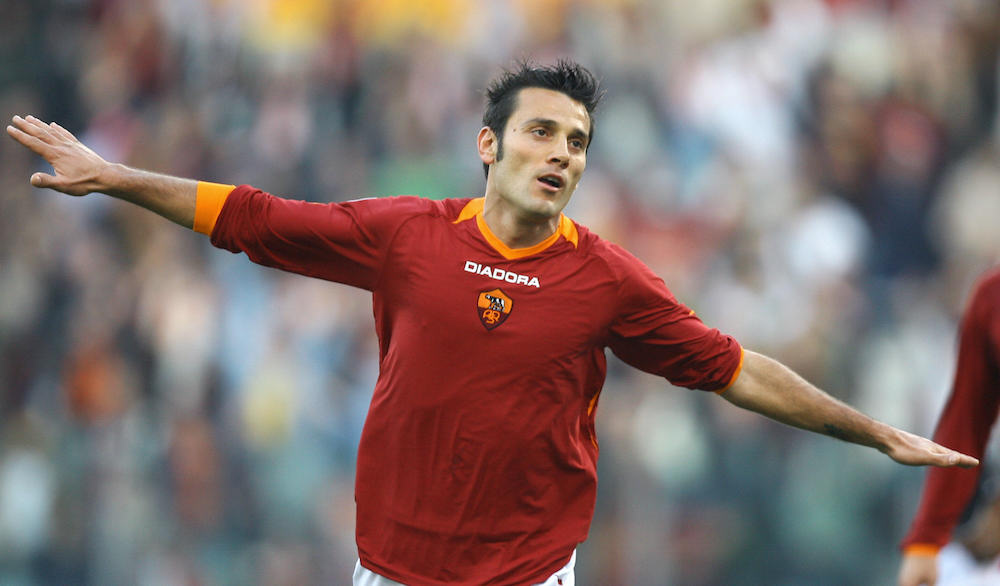 His path as a coach is quite impressive as well; he took Fiorentina to the top three and led them to a Coppa Italia final back in 2014. Montella's experience in Serie A as coach is not just due to the fact that he managed a lot of teams in Italy; but mostly due to how he made them play, and that is really how he is a key factor to the Rossoneri future.
Last season, coach Sinisa Mihajlovic did not convince Silvio Berlusconi because of his predominantly defensive game, a play style that does not fit with the history of the club. Milan are known for being very offensive and for always trying to control the game no matter who they are facing, and this was the main reason Mihajlovic did not manage to finish the season.
This season – with only six games played so far – we can already see a different style; a very attacking style that should please not just president Silvio Berlusconi but all the Milan fans who did not recognize their team, purely because they were not playing like the Diavolo should these past seasons.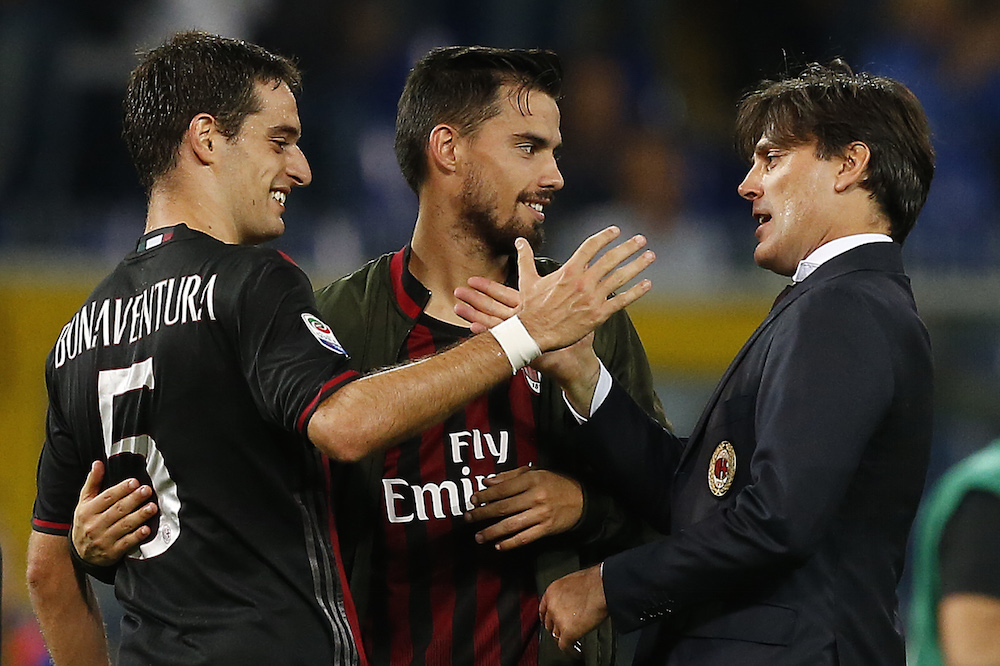 The best examples of how Montella has changed the team are the second game of the season against Napoli and the sixth game against Sassuolo. Against Napoli they may have lost the game due to two red cards recieved by M'Baye Niang and Juraj Kucka, however, Milan did come back from two goals in the second half, they never backed down.
Against Sassuolo, they won the game even though Sassuolo took a 3-1 lead at the beginning of the second half. If it was last season or even the season before, the team may have just given up, but this season something seem to be different tactically but also mentally.
This is an encouraging throwback to the Carlo Ancelotti era, when every time Milan play you could see and feel confidence; the players always had the right mindset. That is also something Montella has brought with him, maybe it is because he is an Italian who played in the italian league during the golden era of Italian football.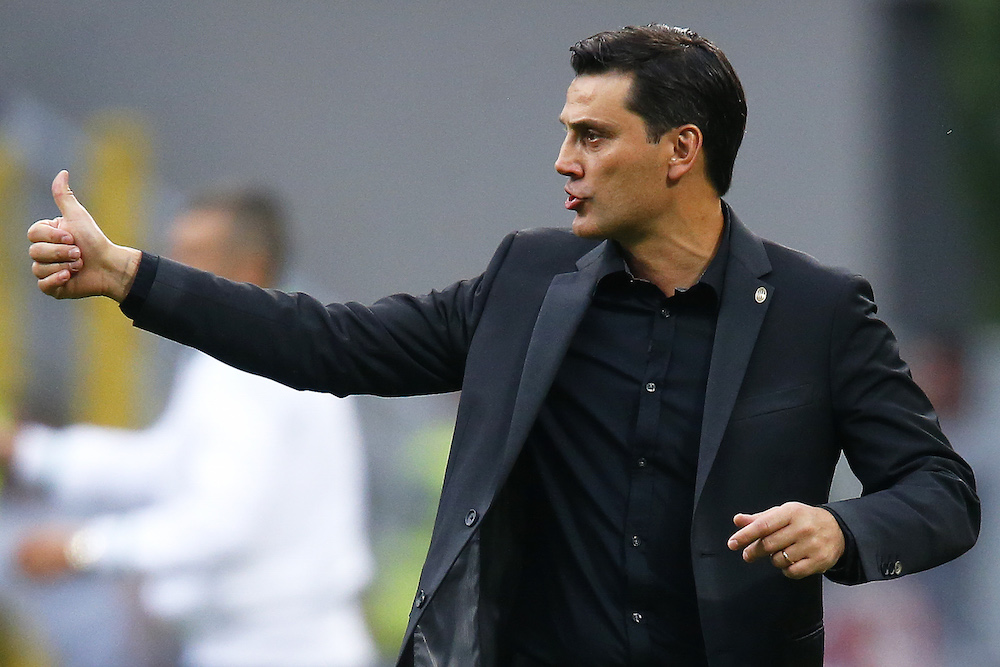 One thing is for sure Montella has brought the Italian charm back, something that made Milan what it is since they were formed. The Rossoneri don't just need money to buy 'world class' players, they also need to always remind themselves what made them the most successful club in the world.
Vincenzo Montella is also a great admirer of Arrigo Sacchi and his Milan back in the day, which in a way nods to what happened when Pep Guardiola took over Barcelona and applied Johan Cruyff tactics in his team. If it worked for Pep, why couldn't it work for Montella?
Montella did not just base his tactics on set pieces, but also made sure the players on the pitch had the right mentality, he brings competition between players to get the best out the squad. No-one is irreplaceable, and it pushes the players to always give their best on the pitch.
This is unlike Mihajlovic, who relied on physical authority to give the players the right mentality, whereas Montella uses more of a psychological authority.
The current Milan boss has just made sure that his players know that without dedication on the pitch playing time will be limited. He did not need to shout at them, all he needed is to show them that no one was irreplaceable, and so far it worked perfectly for players like Carlos Bacca, M'baye Niang or even Riccardo Montolivo – who has arguably been improving since Montella took over.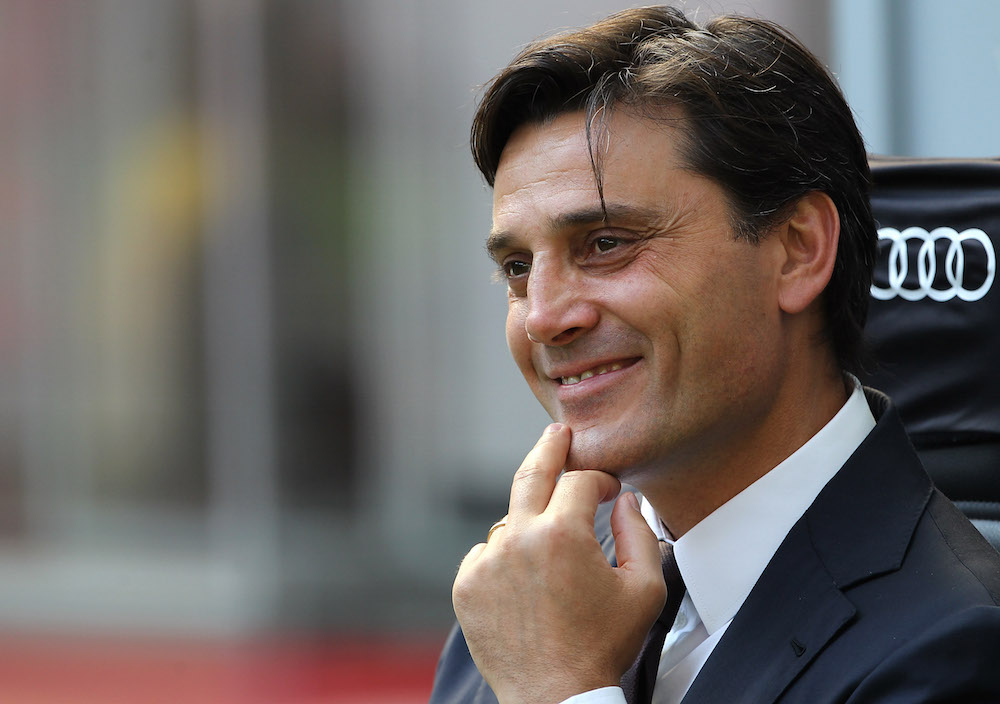 Montella has also carried on with an old tradition of the club by playing young Italians, something we already saw last season with Mihajlovic giving Donnarumma his chance. Maybe it will not be seen as a mentality that Montella brought on his own, however, it is still something great to see, especially now that almost the whole team is formed by young italians like Davide Calabria, Alessio Romagnoli, Mattia de Sciglio and recently Manuel Locatelli.
Will Montella bring Milan back to the top? Maybe not immediately, maybe not right to the top. However, if given time and the right players to help him carry out his game style the way he wants to, Vicenzo Montella is definitely the man for the job.