AC Milan secured a quarter-final berth in the Champions League for the first time since the 2011-12 season, an impressive achievement that deserves some deeper reflection.
Milan finished second in a group containing Chelsea, Red Bull Salzburg and Dinamo Zagreb and then beat Spurs 1-0 on aggregate over two legs to join Napoli and Inter as part of three Serie A sides in the final eight of the competition, but what exactly does it mean?
Echoing Maldini's words
At the start of Paolo Maldini's reign as technical director under Elliott Management and now since lifting the Scudetto, he has been vehemently clear that continual Champions League qualification and progress in the competition is Milan's ticket back to the big time.
With this mission at the moment being delivered (the jury remains out for this season of course) and after the reaction of the management after knocking out Spurs, it is clearer than ever that getting to the quarter-finals was and is a huge achievement. 
The team that has been crafted on the face of it is not a team that demanded progress into the last eight, but it is exactly this fact that makes the achievement even more impressive. With reference to Maldini (and Ricky Massara), the players he brought in are now the absolute cornerstone of this Milan side.
We are talking about Theo Hernandez, Mike Maignan, Fikayo Tomori and one could argue Olivier Giroud (in terms of progress and success and importance in this season's competition). These are all players that Maldini had a huge part in ensuring joined the club and – Giroud aside – will form the backbone of this team for many years to come.
It is even more impressive when not only Milan fans but most of world football would say that in Mike and Theo specifically, the Rossoneri boast two of the best players in world football in their positions. 
Milan spent just over €50m on their defensive unit of Tomori, Maignan, Kalulu and Thiaw. Each one of these players are young, have room to grow and are all on long contracts.
Comparing this to some of Milan's domestic rivals like Inter, who spent roughly €70m on the likes of Andre Onana, Stefan De Vrij, Milan Skriniar and Alessandro Bastoni and who Napoli spent just under €70m on Alex Meret, Kim, Rrahmani and Di Lorenzo, it is clear that these coups by the Milan management have been nothing short of sensational. 
Out of those players mentioned from Milan's rivals, only two from each team (Bastoni and Onana for Inter plus Kim and Meret for Napoli) have re-sale value and age on their side. This highlights the impressive development of Milan's defence just to name one aspect of the team.
Fair to remind how much AC Milan paid for their defenders 🔴⚫️ #UCL

▫️ Mike Maignan: €15m
▪️ Pierre Kalulu: free agent
▫️ Malick Thiaw: €6m
▪️ Fikayo Tomori: €29m

Total x four players: €50m 💡 pic.twitter.com/XwBcEgyBp3

— Fabrizio Romano (@FabrizioRomano) March 8, 2023
Of course, this also extends to the investment of Milan's midfield and attack. In essence, Milan has invested little – Charles De Ketelaere aside – and gained a huge amount, but its also a team that is growing and has age on its side.
It is also worth taking a look at a couple of Milan's overseas competitors namely in the Premier League and PSG. Starting with the French champions, with all the investment they have had and not to mention the continuous qualification they gain every year (in the less competitive Ligue 1) they can only boast one final and one semi-final appearance in four years.
This is even more striking when outlining that PSG routinely exit at the round of 16 more than any other team. Essentially, compared with this current Milan crop – a team with low investment, inexperience and almost zero expectation from an external view at least – reaching the business end of the Champions league is no mean feat.
On the same note, comparing Milan's investment and progress with basically any top six Premier League team, the achievement of QF qualification is quite simply incredible. Milan simply cannot compete financially with any of the Premier League sides that make it to the UCL, so beating any of them to places in the competition is nothing short of incredible. 
Current vs. past
As mentioned above, Milan have not qualified for the Champions League quarters since the 2011-12 season which is a long wait for the club that holds the second-most titles in the competition. 
The squad 11 years ago is worth looking back at. There was Zlatan in his prime, Kevin-Prince Boateng firing on all cylinders plus Alessandro Nesta and Mark Van Bommel, who even at the twilight of their careers were both still world class players. It's a team that especially in attack outshines this current team. 
However, the biggest distinction is the formulation. The team of 2011-12 was built for success at the time, most players were above the age of 26 and they were all well-experienced Champions League players. The current Milan squad in contrast as we know is a team for the future in the most part. 
Of course the common denominator is Ibrahimovic: having been part of both squads, in the past as the talisman leading the line and now the teacher the shepherd for the young crop. Giroud aside, it is incredible what this team have achieved in terms of raw inexperience in the top European competition.
Yes, we must acknowledge players like Theo and Maignan who as stated before are some of the best if not the best in their positions in world football and are much better than the 2011-12 goalkeeper and left-back.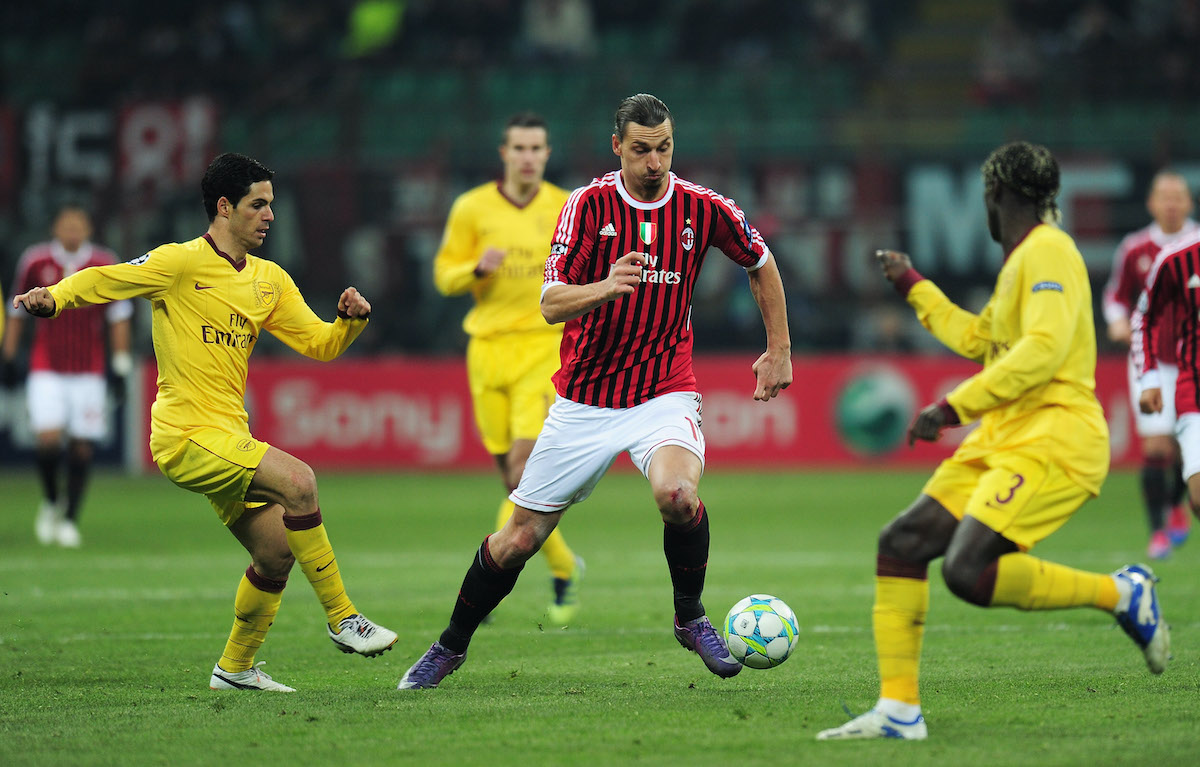 Overall, though, the young age of this squad and the fact they have achieved what most well-funded, well-experienced teams across Europe such as a Liverpool or PSG have not should be presented with nothing but congratulations and jubilations. 
However, as good as this achievement has been, it will be all for nothing if this team do not manage a top four finish in the league and therefore another go at the Champions League next year.
It is clear that Pioli and the management as well as the players are focusing on getting as far as they can in this year's UCL, with the 'we will try to win each game' attitude that could see the Rossoneri return to the final that they have frequented so very often.
Global View and the future
So, what does all of this mean? Where does this leave Milan? And is it just enough to get to the quarter-finals of this year's competition?
These are all valid and interesting questions, and ones that can't be explicitly answered at this moment. However, what can be assessed is that the need for UCL qualification is an absolute necessity and you could even argue that going out of the UCL at the quarter-final stage and not getting to next year's competition is largely seen – at least economically – as a failure.
As sad as it is, the reality of football today especially for teams outside the Premier League, getting to the UCL every single year is more important than getting far in the competition, unless you go on to lift the trophy of course.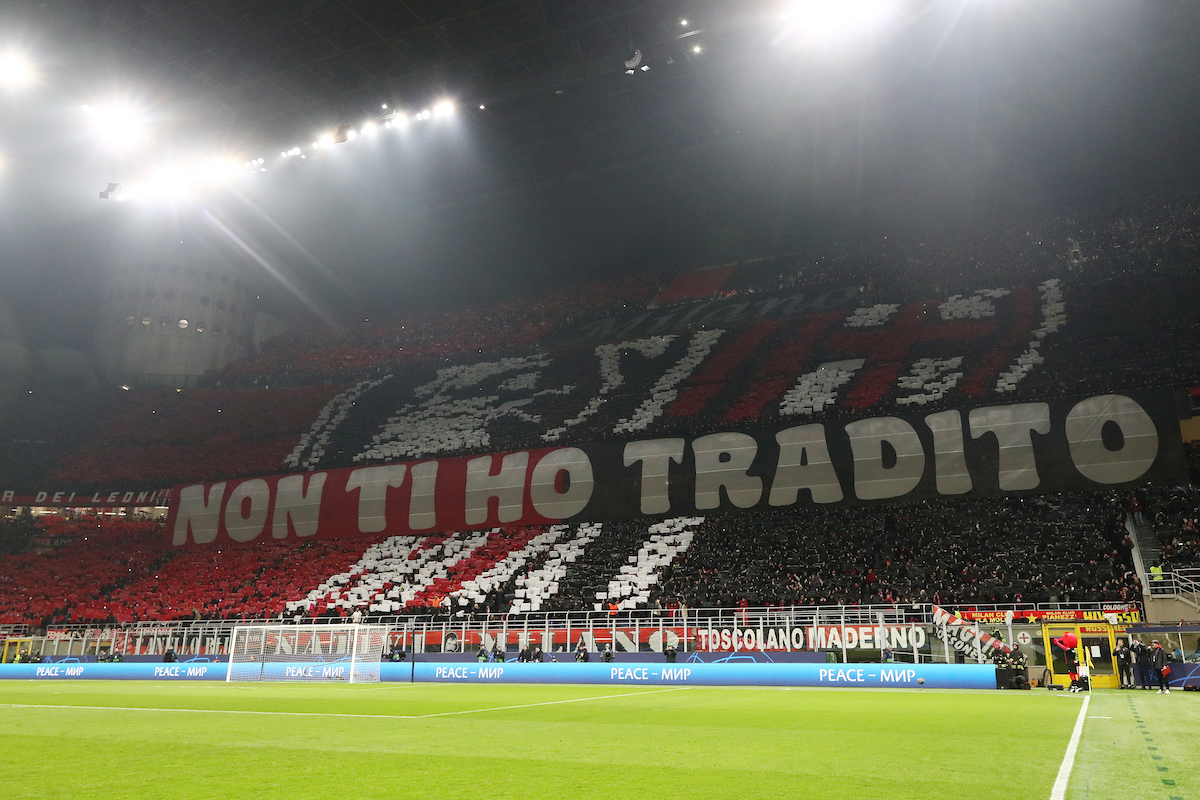 Therefore, even if an upset is possible and Milan do lift the trophy for the 8th time, the focus cannot and should not be solely on the UCL. The players, management and Pioli have to ensure a top four finish is achieved. 
To end on a positive note, it cannot be understated the increase in global appeal for both Milan fans and especially neutrals who are seeing the club back to where they belong. It reminds everyone who is interested in the Rossoneri that the Champions League latter stages is where the club should and needs to be – it just feels right. 
Ultimately, after an almost decade long break from any champions league action, a group stage exit at the hands of the 'group of death' last season and now a QF qualification in just 2 years, it is clear that the Champions League DNA is incredibly strong with Milan.