The transfer saga that could be used as a lesson in patience is finally drawing to an end. The golden boy of Belgian football – Charles De Ketelaere – will soon formalise his move to the Italian champions, AC Milan.
Years of monitoring, months of speculation and weeks of negotiation have culminated in the completion of this deal. No other transfer in the Elliott Management era can rival the drama of this move.
Paolo Maldini and Ricky Massara worked with unprecedented tenacity to bring De Ketelaere to Milan. This is out of the ordinary for the duo, who otherwise tend to retreat in the face of strong opposition – the fiasco with Brest and Romain Faivre in 2021 springs to mind.
Milan can put the exhausting efforts of securing De Ketelaere in the rearview and look forward to what is being recognised as one of the most significant signings of the summer. De Ketelaere may be fledgling at 21, but brings three years of domestic success and European experience to the San Siro. He knows what it means to win, to deliver under pressure. He may need to acclimatise to Serie A, but his merit is not in question.
A forward capable of playing across the front line, De Ketelaere is said to have started his footballing career deeper down the pitch. His incredible game intelligence, understanding of space and movement, and penchant for impact pushed him into attacking roles. His ability to perform in a number of positions gave him an edge over his peers, ultimately resulting in him being played as a striker for Club Brugge last season.
Despite not being a traditional No.9, De Ketelaere made 19 goal contributions in 30 games playing up top, when he would either lead the line on his own or partner with Noa Lang. De Ketelaere clocked the fourth highest minutes across the squad, missing just two games in the season due to a shoulder injury. This feat is rather remarkable, as he is an aggressive presser.
When compared to forwards playing in European competitions and the top five leagues in the continent, De Ketelaere finds himself in the 95 percentile for pressures per 90 minutes and 91 percentile for tackles per 90 minutes. Apart from the obvious quality on the ball, De Ketelaere will work his socks off to win possession up the pitch.
15 – Charles De Ketelaere (born in 2001) is the only player born after 1/1/2000 able to score already at least 15 goals and to provide at least 15 assists in the Belgian Jupiler Pro League (19 goals and 16 assists in total for him). Diamond. pic.twitter.com/UMC7z5ZSPy

— OptaPaolo 🏆 (@OptaPaolo) June 13, 2022
A common misconception is that he is a ball carrier; stylistically, he plays conversely to that notion. He isn't particularly fast or exceptional at dribbling past opponents, which makes him dissimilar to Milan's mercurial winger, Rafael Leao. Last season, De Ketelaere made 2.18 progressive carries per 90 minutes in comparison to Leao's 8.76 progressive carries per 90 minutes. He also paled in comparison to Leao for dribbles completed (0.91 vs 3.23 per 90 minutes).
What he is extremely good at, is spotting a pass that could lead to a goal. De Ketelaere was in the 97 percentile of attackers for expected assists, registering an average of 0.29 xA per 90 minutes. Milan's Achilles heel last season was the lack of creativity in and around the box. De Ketelaere would immediately solve that problem for Milan.
He was in the 96 percentile of attackers for progressive passes per 90 minutes, implying that despite being at the apex of the formation, de Ketelaere prefers to drop deep and wide to create a pass ahead of him. This is further evidenced by his lack of presence in the box. He was in the 25 percentile of attackers for touches in the penalty area per 90 minutes, which is rather astonishing for someone primarily deployed as a striker last season.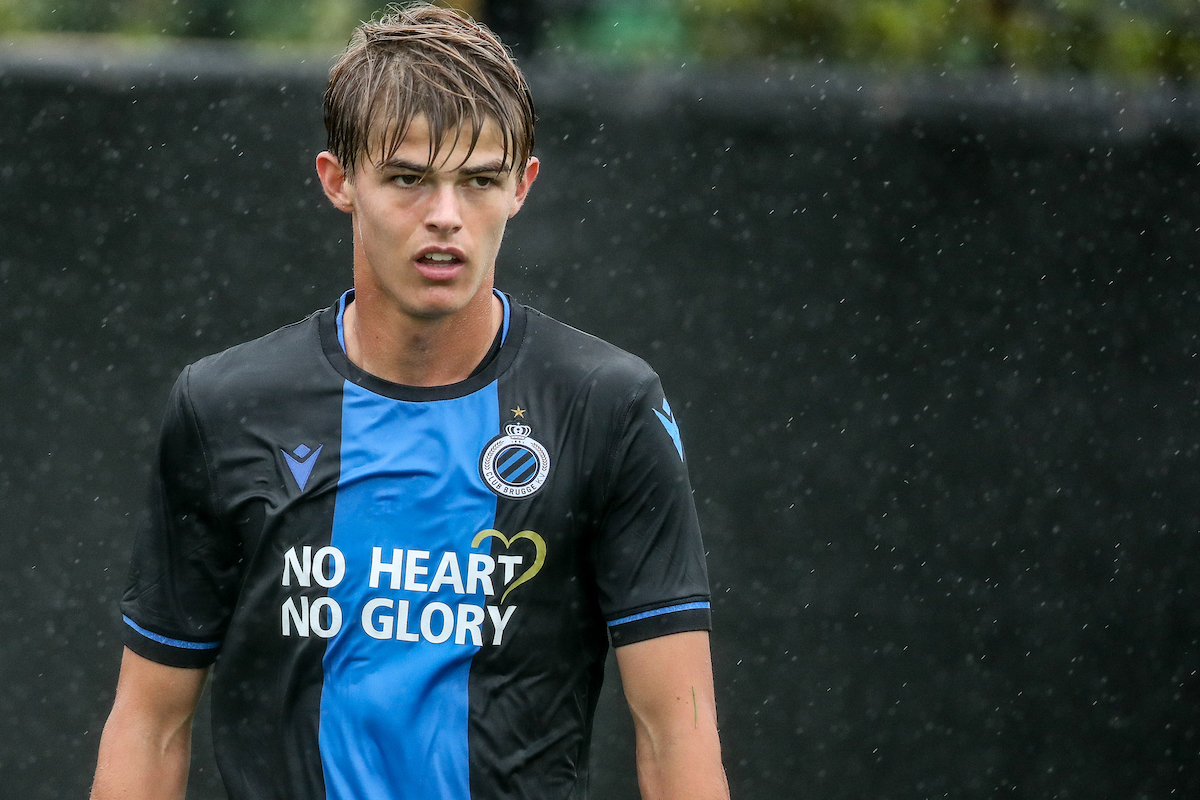 De Ketelaere is a statement signing for Milan, a player purchased at what is a premium by the club's typical standards at least under Elliott's ownership. He doesn't arrive to cement Milan's supremacy in Italy: on the contrary, this is Milan signalling intent to the rest of Europe.
While De Ketelaere is not the finished product, he should and probably will instantly start for Milan, the team that won Serie A last season. That in itself should be indicative of the quality he currently possesses. Touted to be following in the footsteps of Kevin de Bruyne, the boy from Bruges has the world at his feet. Even the Manchester City superstar wasn't this good at 21.
Milan has become a celebrated destination for young footballers. De Ketelaere arrives with boundless potential, waiting to be unlocked at the San Siro. Could he join the pantheon of superstars in Milan's glorious history? Time will tell, but he certainly has what it takes.