Gigio Donnarumma has been very important for Milan this season, making several good saves to keep them from conceding. However, when taking a look at clean sheets, his contribution has been average. 
WhoScored analysed the difficulty of clean sheets by looking at the average of saves per game when keeping a clean sheet. They put this data in a graph and managed to get an interesting result, including the top goalkeepers in Europe.
As you can see in the picture below, Donnarumma's ranking is quite average with around 2.6 saves per game (when keeping a clean sheet) and around 0.33 clean sheets kept per game. Samir Handanovic, Inter's goalkeeper, ranks slightly higher.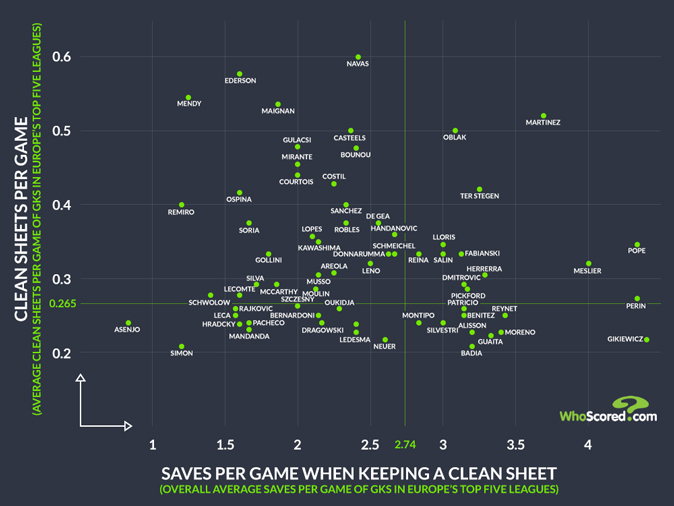 Donnarumma's contract will expire at the end of the season and since his agent is Mino Raiola, Milan haven't been able to reach an agreement on a renewal yet. As thing stand, therefore, he will be allowed to leave for free in the summer.
READ MORE: Milan's stance is clear as Real Madrid demand €30m for attacking midfielder