When mentioning the greats of AC Milan's storied past, Gianni Rivera isn't always among the first few names that fans list off, but he should be.
Nicknamed the 'Golden Boy of Italian football', Rivera marked a very successful period for the Italians that saw the Milanese clubs dominate Europe.
At a time when Italian football was all the rage European football through Catenaccio – which saw Milan and Inter each win two European Cups – Italians were known to be rugged, physical, even dirty as their coaches had a very pragmatic view of the game.
Nereo Rocco, Milan's manager, was a disciplinarian. He required even his strikers to contribute to the defensive shape and once the refusal to do so meant that – despite scoring 9 goals in 10 games – Jimmy Greaves was shipped out of Milan.
However, Rocco realised the value of Rivera. Nicknamed L'Abbatino (Italian for The Monk), Rivera was a different breed to the type of players that Italy usually produced back in the 50s and 60s.
Club career
Starting out at Alessandria, Gianni Rivera made his debut at the age of 15 against Inter. While he began as a winger, his skill set was more suited to be a midfielder and he was moved to the centre of the park.
After scoring 6 goals in 25 appearances, Rivera became a hot property in the league and this made Milan shell out €200,000 for him, which was a record sum those days. With incoming coach Nereo Rocco and with legendary players like Cesare Maldini, Trappatoni and Altafini Rivera, he won the Scudetto in the 1961-62 season.
Rivera went one step further winning the European Cup against the mighty Benfica in 1962-63 season.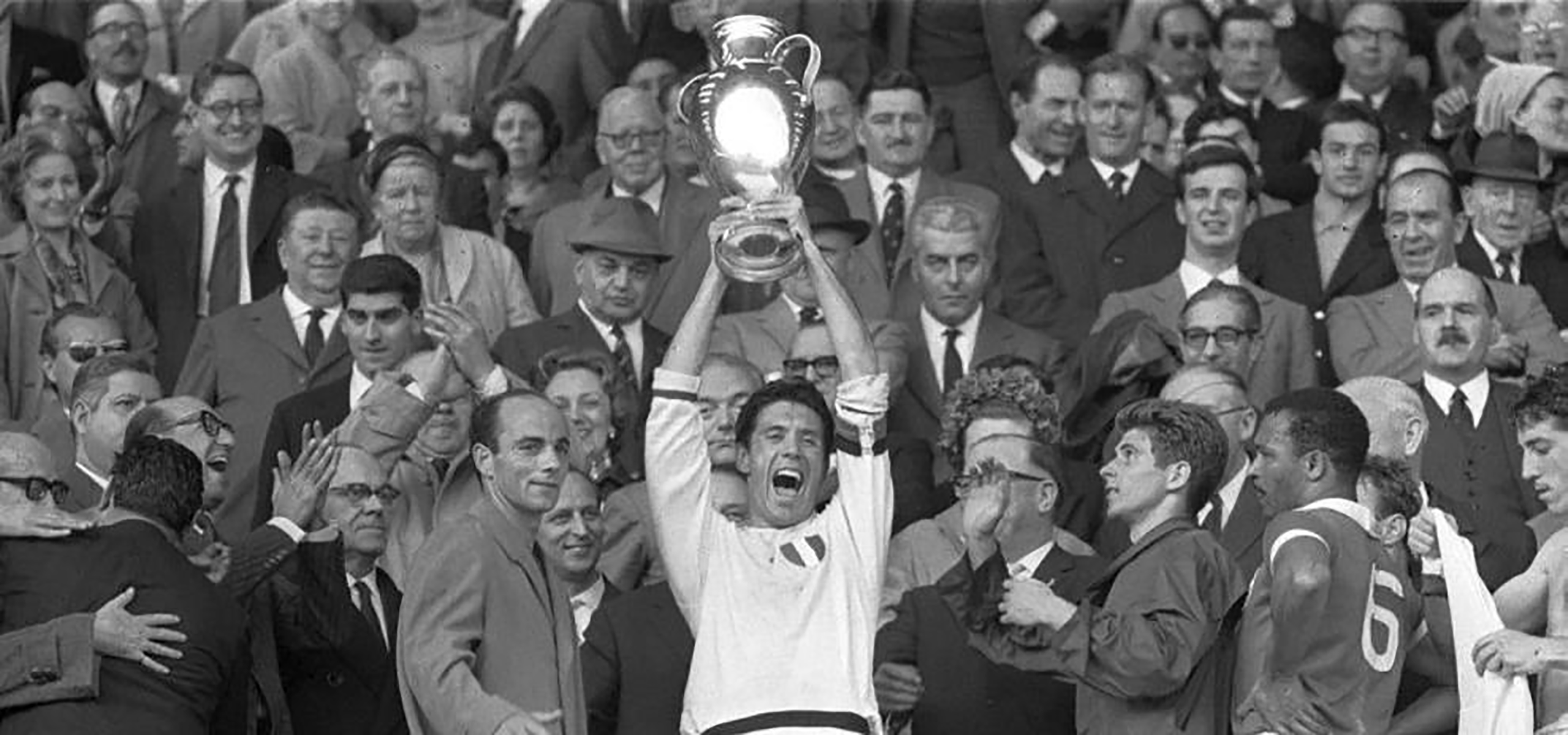 Once Cesare left along with Rocco, so did a host of others like Sani and Altafini, so Rivera was appointed captain of Milan while Rocco returned to Milan for his second stint.
Milan immediately won the Scudetto in the 1967-68 season and once again won the European Cup against future star Johan Cryuff's Ajax team managed by Rinus Michels. They later won the Intercontinental trophy against Estudiantes in two-legged tie where Rivera scored a goal in the second leg.
He also won two Cup Winners' Cups, four Coppa Italias and a Acudetto before retiring. He scored 122 goals in 501 appearenecs for Milan making him one of the most prolific scorers in the clubs history, despite being a midfielder.
International career
Rivera was part of the squad that won the 1968 European Championships hosted in Italy. Along with Gigi Riva, Fachetti and Sandro Mazzola ,Italy had a goldmine of talent and manager Feruccio Valcareggi had a headache on his hands. Who should he start for the team?
Using a method called as the stafetta, he played Mazzola for one half of the match and Rivera for the second half of the match. Mazzola was a physical player who controlled the midfield while Rivera was a creative wizard. For some reason Valcareggi felt they couldn't co-exist.
In the 1970 world Cup held in Mexico, the final was poised 1-1 at half-time. Instead of substituting Mazzola at half time, the manager decided to keep him on the pitch and Brazil would go on to win the final 4-1 and win the World Cup.
Rivera did play in the 1974 World Cup but Italy never got close like the 1970 edition, and Rivera went without a World Cup to his name.
Style of play
While people wrongfully attribute Catenaccio to be a very defensive tactic, Nereo Rocco's Catenaccio wasn't defensive at all. In the 1961-62 season Milan scored 83 goals in 34 games which is some haul even for the modern game.
Catenaccio mostly involved aggressive man-marking, while the wide midfielders in the three-man midfield (teams used a 2-3-5 formation those days) dropped wide to become full-backs and the remaining one dropped in to be a centre-back, while one of the original CBs dropped to become a sweeper.
Rocco hated lateral passing (sideways passing) and always wanted his team to play quick vertical football once they won the ball back. Rivera was someone who was given the license to roam by Rocco with no defined role or position.
His main role was to be the chief creator, so Rivera wasn't asked to aggressively man-mark or physically challenge his opponents, but Rocco rather used his superior tactical and technical skills to be the creative presence that could start attacks as well as finish them.
Against Ajax in the 1969 finals we can see some of the genius of Gianni Rivera. As captain of the Milan team, Rivera was the centre of all Milan's play.
He did not have a set position in the midfield and was given the license to roam, and naturally he liked to be wherever there was space as we can see below.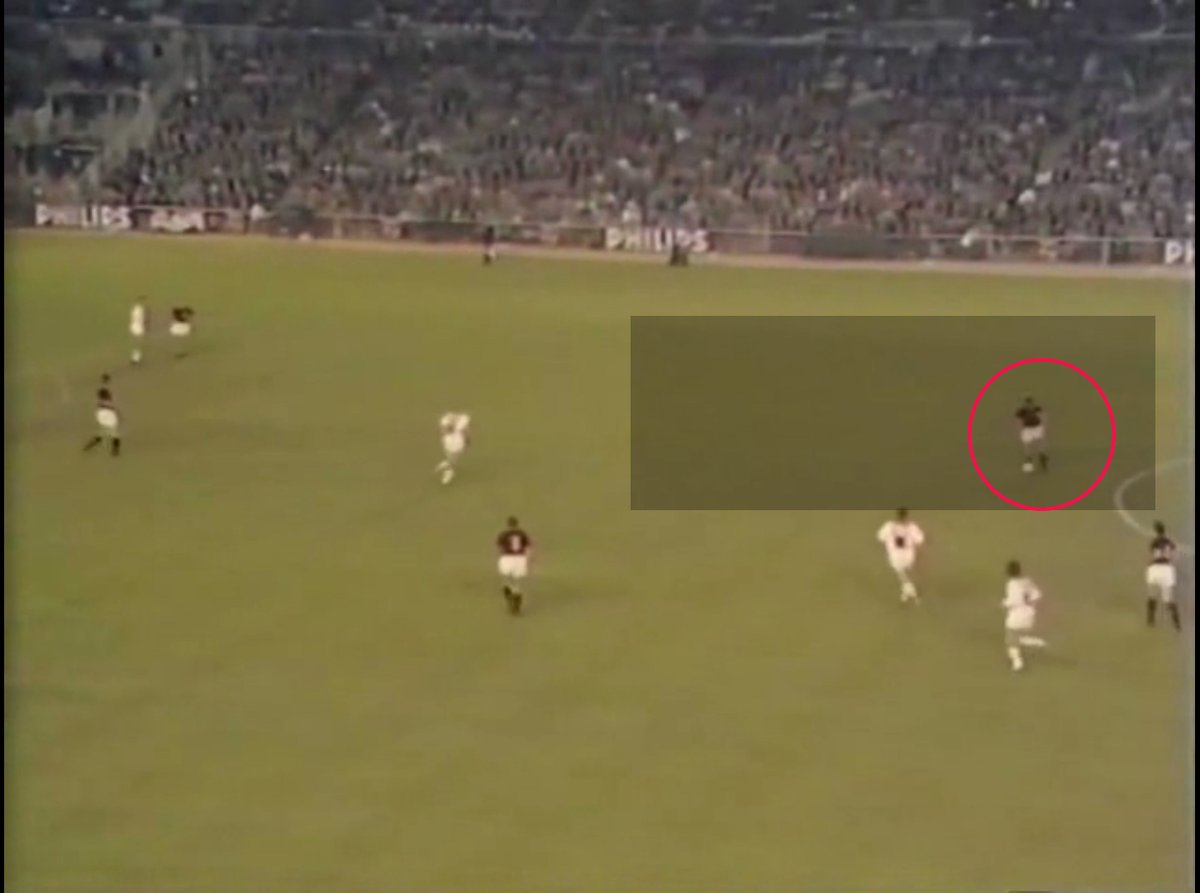 Defensively, Rivera didn't always dive into the challenges but he had enough intelligence to position himself in the right spot to intercept passes.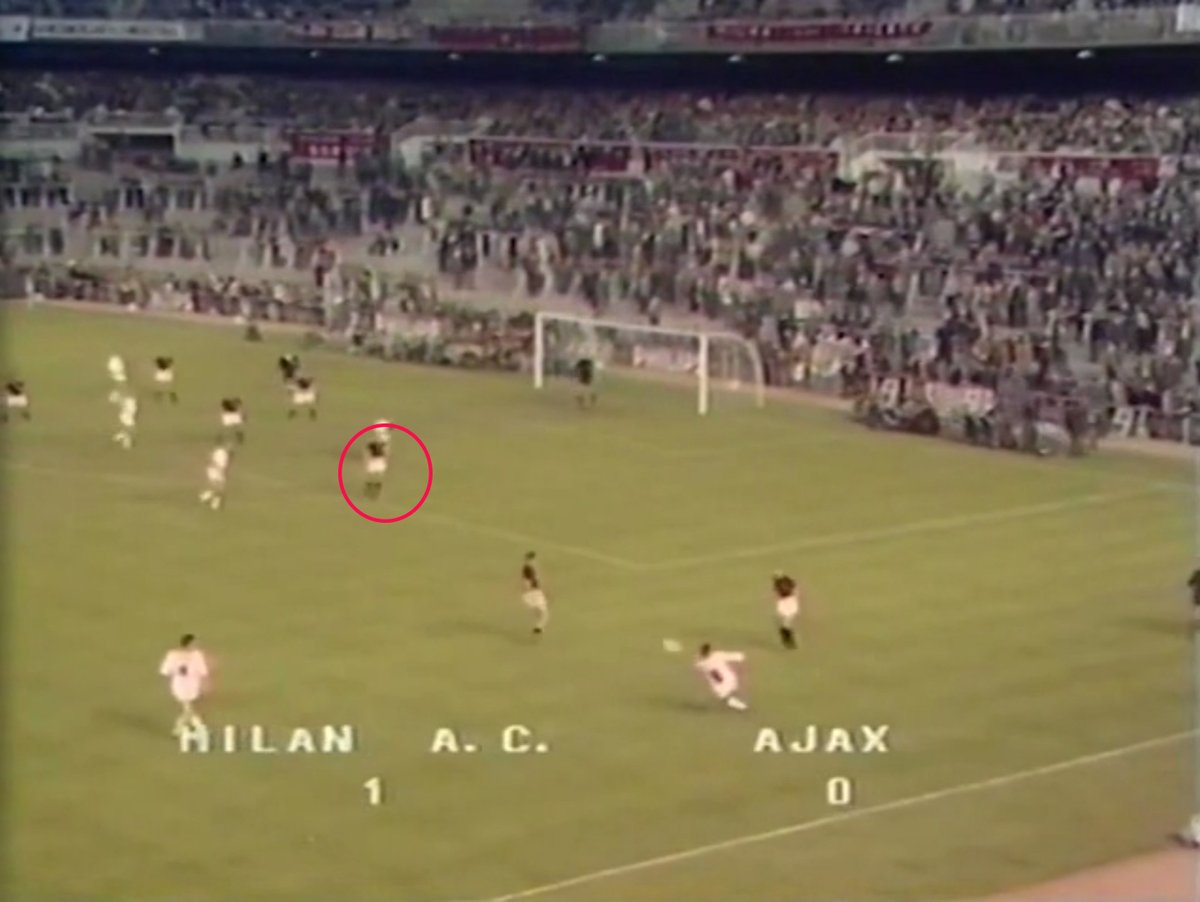 If the space doesn't exist, then Rivera could make space with his intelligent movements such as pulling away from a defender.
Rivera's eye for a pass was something different. He was well aware of Lodetti his team-mate making a run from behind and therefore he holds on to the ball and draws the Ajax defender, allowing Lodetti to make the run and making a through ball to release him.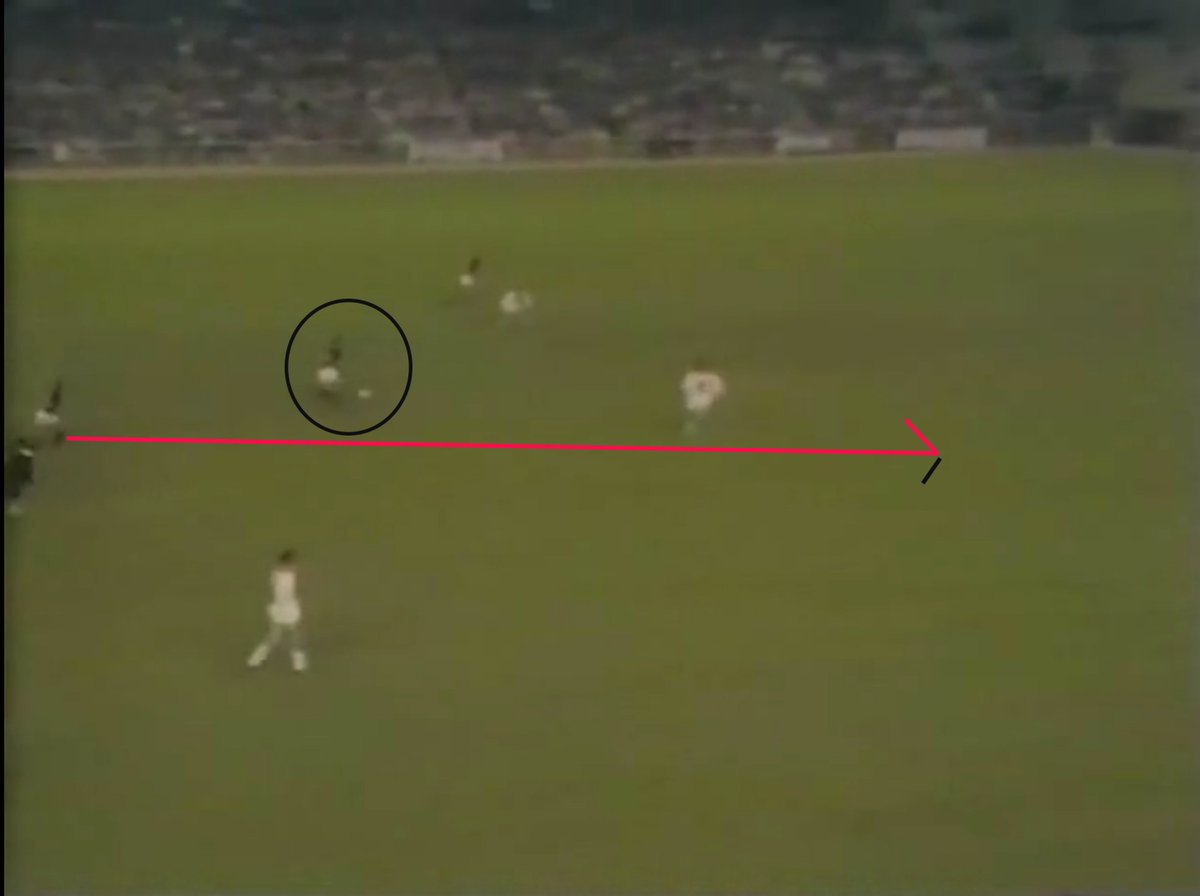 His ability to beat a man and then draw him and Prati's marker to make the mistake of double marking him to make space for a shot is unparalleled.
He also combined well with his team-mates to create quick one-twos to release to break opposition defences.
Individual awards
Gianni Rivera won the Ballon D'or in 1969 after leading AC Milan to the European Cup and was the first Milan player to win the prestigious trophy, now regarded as the highest individual accolade.
It's hard for the current generations or even future generations to know much about him other than watch YouTube videos and read up, but for his time Rivera was a visionary and one of the greatest ever to have won the game.