The imminent sale of Sandro Tonali to Newcastle United has left AC Milan's midfield in need of a rebuild, but there is one particular area that seems to be getting ignored.
At the moment, the transfer links are centred around profiles such as Ruben Loftus-Cheek, Davide Frattesi, Yunus Musah and Sergej Milinkovic-Savic. All are good players in their own right but with one common theme: they are box-to-box midfielders.
Whether Stefano Pioli sticks with the 4-2-3-1 or moves to a 4-3-3, the fact remains that there is still a gaping hole when it comes to midfielders in the Milan squad that can play a deeper-lying role.
Role and responsibilities
One of the most misunderstood and underrated positions in football could be that of the No.6, Defensive midfielders are often those who are tasked to do the dirty work. They soak up the pressure, cover large areas of the pitch and provide physicality in the middle of the field.
It is the kind of player provides the more creative presences with the freedom to play their game. A good example was when Milan's midfield warrior Gennaro Gattuso and how his work rate and 'grinta' allowed Pirlo to do what he did best.
For some time Milan have been pondering to move to a three-man midfield but either way they need a defensive whether they maintain a double pivot or move to a single pivot.
Some of the responsibilities of this position include:
➤ Breaking up play of the opposition
➤ Initiating the press (if the team uses a pressing game)
➤ Covering for a full-back incase he goes to join the attack
➤ Better distribution of the ball in the defensive third of the pitch
➤ Covering the space between the lines
A familiar example
It was seen in action when Milan had Franck Kessie. He would cover the space between the lines and block passing lanes like how he did here against Inter.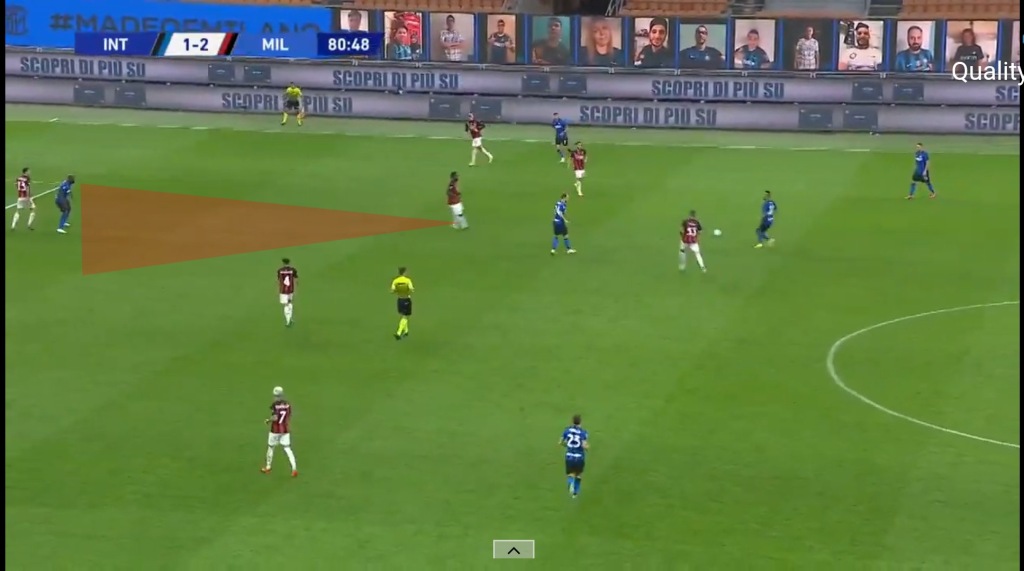 Whenever Theo Hernandez would join the attack, Kessie was there to cover for him.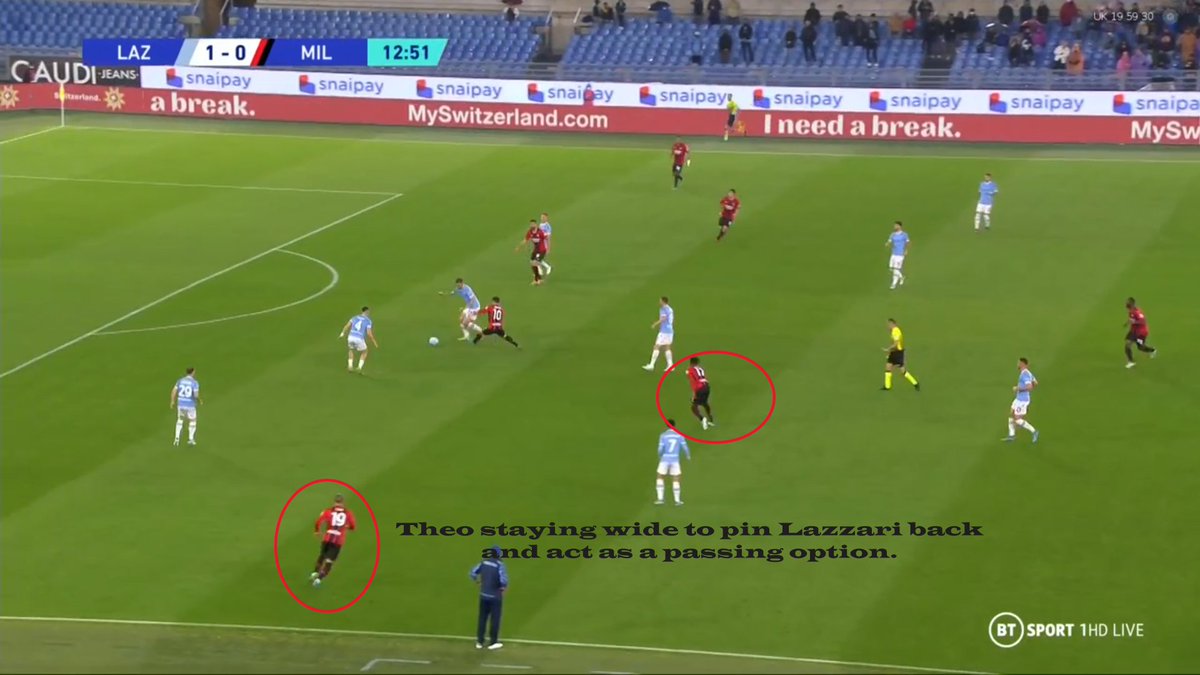 If Simon Kjær would press high up the pitch unsuccessfully, Kessie would cover the space left by the Dane.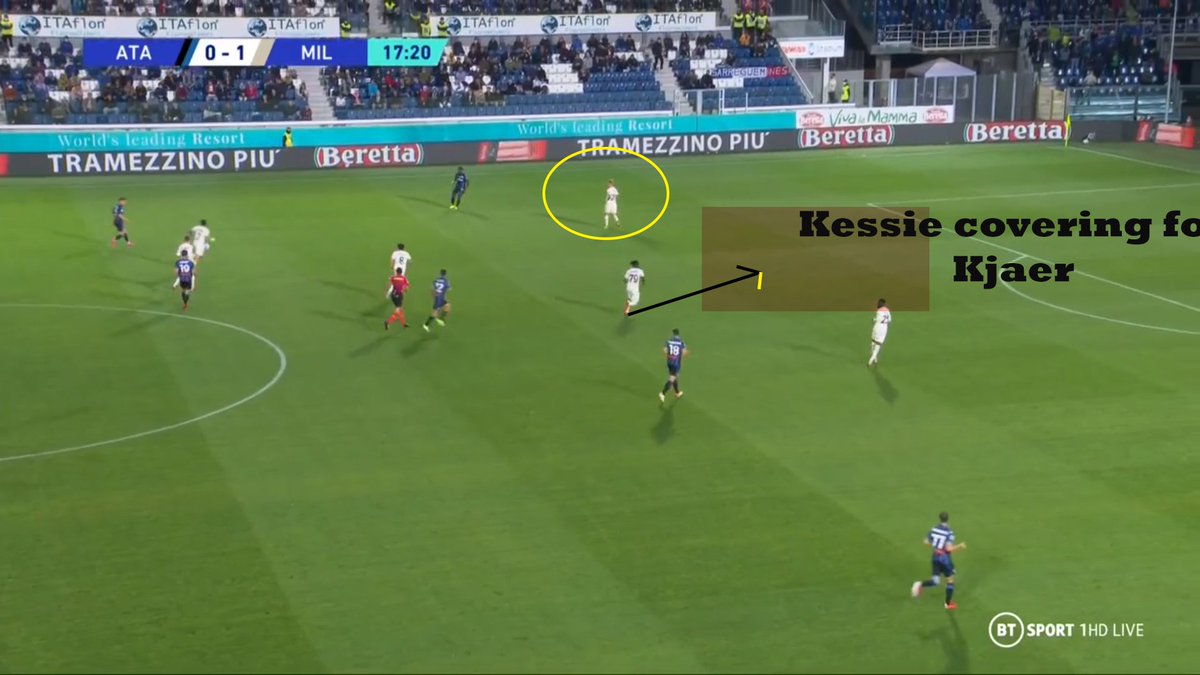 Maybe one of Milan's biggest mistakes was to not replace Kessie adequately and perhaps thinking that Tommaso Pobega could perform the role. Pioli then was forced to convert Tonali into a defensive midfielder which went against his true style of play.
Potential targets
Milan have been linked to a variety of names. With a quick data analysis we try to find the best possible No.6 for Milan. The names considered are Yunus Musah (Valencia), Sofyan Amrabat (Fiorentina) and Florentino Luis (Benfica).
The metrics used are as follows:
➤ Defensive actions: Tackles plus interceptions, which is number of tackles won plus interceptions made per 90 minutes.
➤ Offensive actions: Progressive carries plus Progressive passes, which is the numbers of times a player carried the ball from defensive areas to attacking areas plus the number of times they passed from defensive area to offensive area.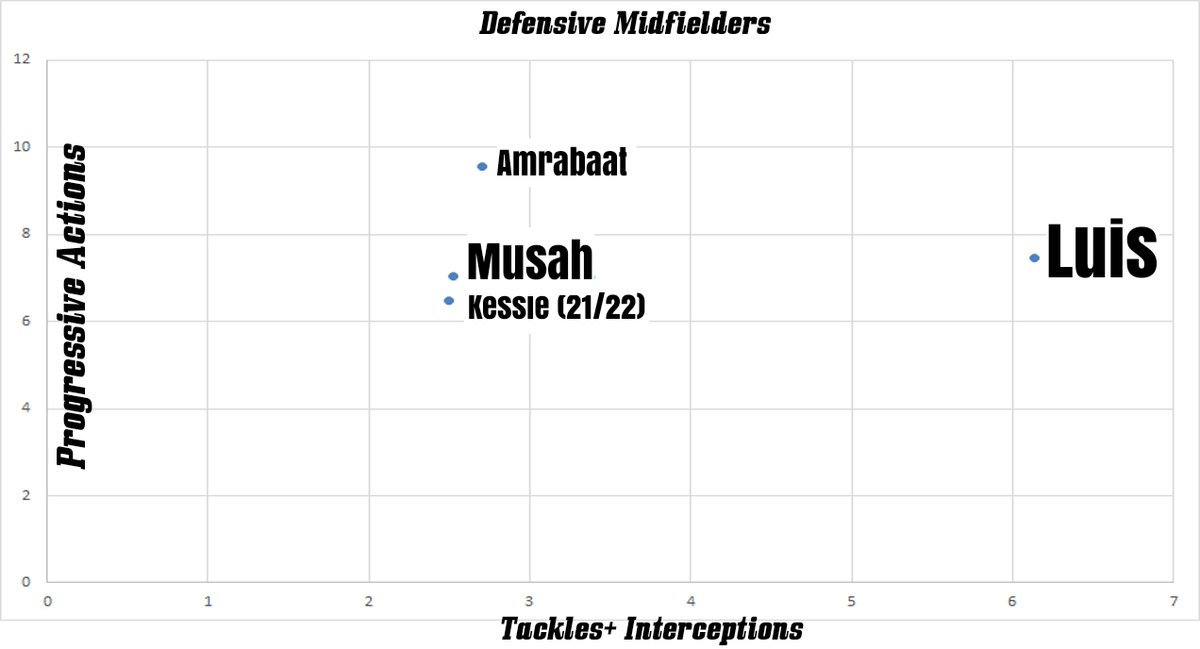 Kessie in the 2021-22 Scudetto winning season averaged 2.52 defensive actions per game while having 6.49 offensive actions. Keeping this as a standard here are other performers:
➤ Musah: Very similar to Kessie. Although his progressive passes are lesser he carries the ball more and likes to dribble past his opposition player rather than pass the ball. His defensive actions are 2.52 per game while offensive actions are 7.05 per game (with more dribbles).
➤ Amrabat: By far the most comfortable player in possession, while his tackles plus interceptions per 90 are not the greatest which is a surprise given how people have him down as a tough-tackling midfielder. His defensive stats average 2.7 per 90 while his offensive actions are 9.55 on average per game
➤ Florentino: Has the best defensive stats per 90 as he averages 6.14 tackles and interceptions per game. His progressive actions are also very compelling. After two disastrous spells it seems he has matured under Roger Schmidt.
Another Name to throw into the mixer is Bologna's Nicolas Dominguez. At the age of 24 and as an Argentine international with an Italian passport, he is very underrated and not injury prone.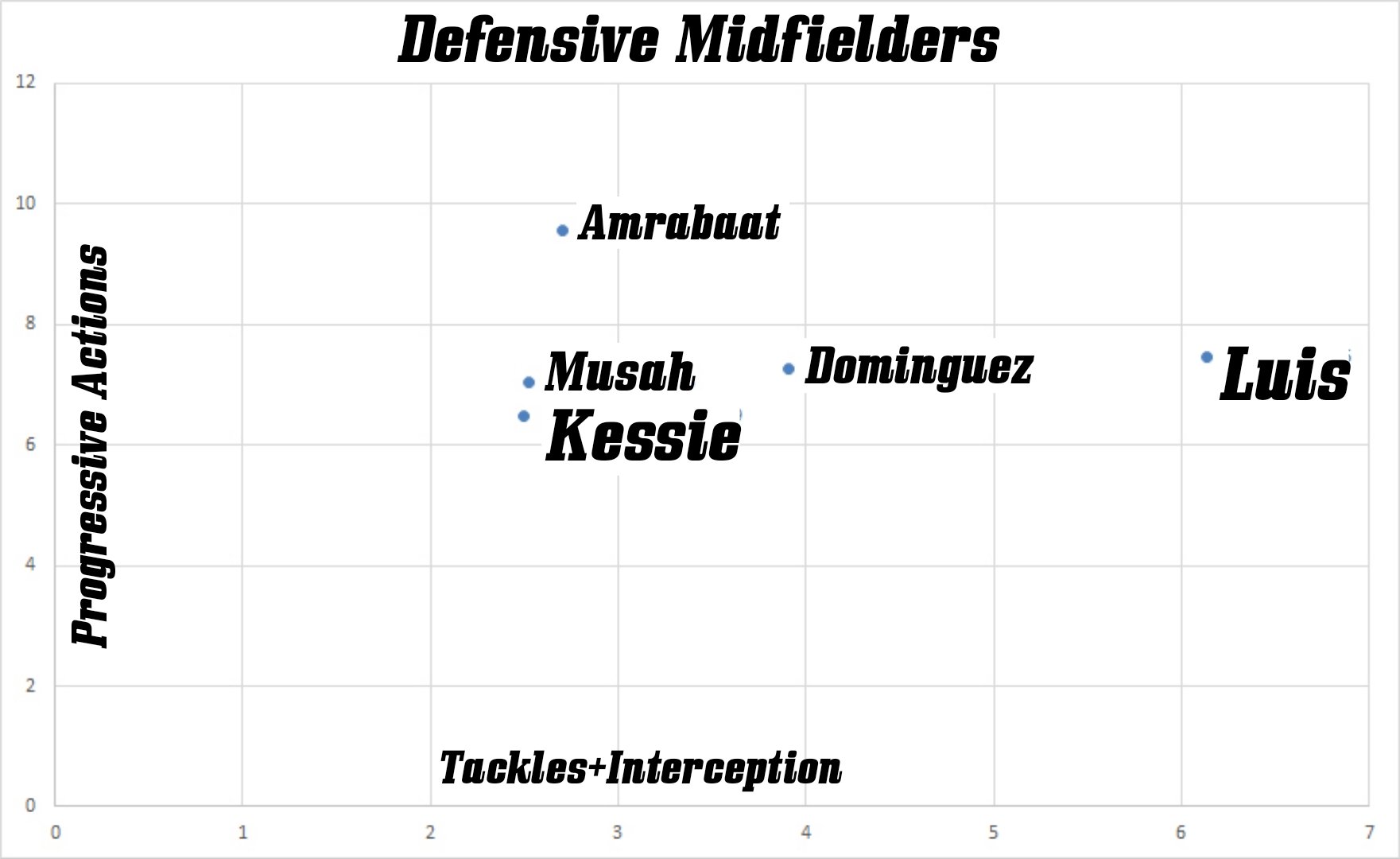 Conclusion
The proceeds from the sale of Tonali to Newcastle must be used correctly. The midfield was a problem area last season and it can get better if the money is spent correctly, with one of the investments made surely having to be on a defensive midfielder.