After another disappointing season, AC Milan, once again are reportedly planning a revolution, which could see Ralf Rangnick replace Stefano Pioli as the new manager.
Pioli took over from Marco Giampaolo in October after Milan sacked the Italian tactician following a disastrous first three months in charge. Giampaolo lost three consecutive games (against Inter, Torino and Fiorentina) before barely snatching all three points from Genoa. The management lost faith in the coach's vision and decided to act quickly to salvage the season.
The appointment of Pioli did not exactly please the fans who decided to voice their disagreement on social media, even making the hashtag '#PioliOut' trend worldwide on Twitter. The 53-year-old had taken charge of 310 games in Serie A across spells with Parma, Chievo, Bologna, Lazio, Inter and Fiorentina, winning 109 games, losing 112 and drawing 89 – figures that did not inspire confidence among Milan fans.
Despite a couple of hiccups at the beginning of his spell, Pioli – helped by Zlatan Ibrahimovic's arrival – has managed to bring some serenity in the squad. The players looked more comfortable, probably due to the fact that – unlike Giampaolo – Pioli never intended to change the players and have them adapt to unfamiliar positions.
Instead, he focused on building his squad around their strengths. For example, by putting Rafael Leao next to Ibrahimovic, he helped the youngster improve quickly but also allowed him to play a less central role, just as he was used at Lille when he was playing alongside Nicolas Pepe.
The former Fiorentina boss also managed to revive Ante Rebic, a player who before Pioli was already labelled a massive flop by most Milan fans. The Croatian even considered returning to Frankfurt because he was not getting any playing time and apparently never comfortably. Today, Rebic is not only an important player for the Rossoneri, but also their top scorer.
Pioli has shown the ability to work with young and inexperienced players, something Milan desperately needs given their current approach on the market. With young players like Lucas Paqueta, Ismael Bennacer, Theo Hernandez, Matteo Gabbia and many others, the team needs stability to give these players the right environment to grow.
The Italian has also created a good relationship with Milan's star forward Zlatan Ibrahimovic; they both understand each other and their partnership has seen Milan significantly improve their position on the table.
The Diavolo's average points per game went from 1.2 to 1.7. The percentage of wins also improved, from 35% in the Giampaolo era to 50% under the ex-Lazio boss, and the goals scored went from 0.9 per game to 1.7.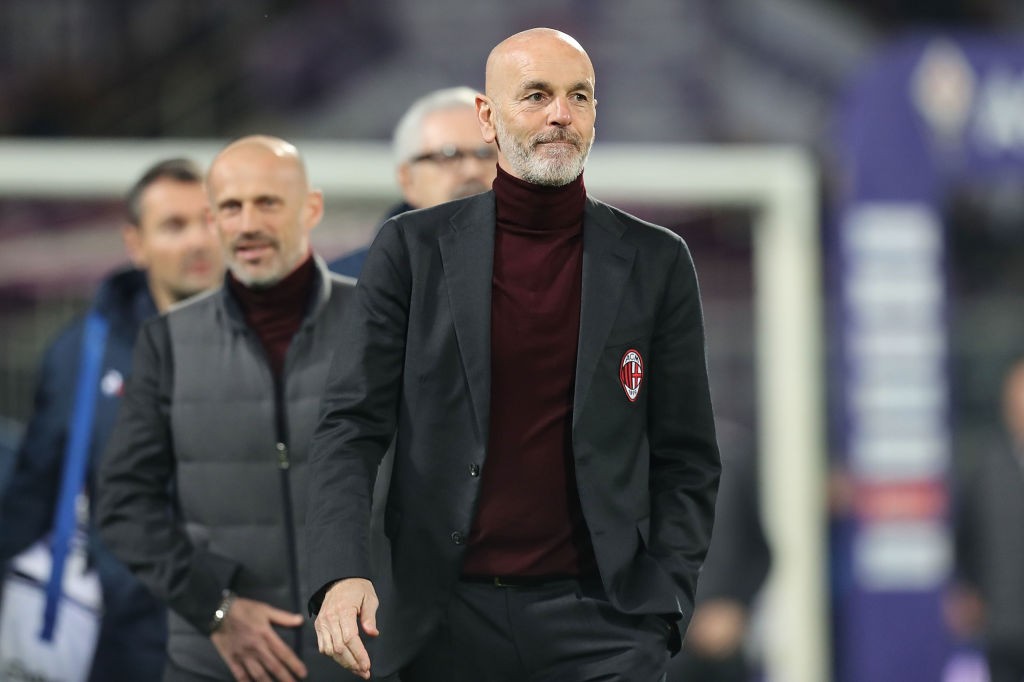 There are many reports about a potential shift for Milan again next season, with Rangnick leading yet another revolution from the bench. This would be a case of doing the same thing all over again and expecting different results, which is the definition of insanity.
There is no doubt that Rangnick would be an incredible asset for the most clubs including Rossoneri, but that is not the issue at hand. Replacing Pioli after he single-handedly saved the club from a total embarrassment of a season does not seem like a fair treatment.
Not only does he deserve a real chance, he also deserves the backing of the management. The last time Milan backed a coach who had decent results after taking over the team in the middle of a season, Gattuso almost took the club back to the Champions League.
He had worked with the players in the season prior; he knew their strengths and weaknesses, and used his knowledge as an advantage, proving that what the club has needed the most these past years is not a fancy name but a long period of stability and constant improvement.
Rangnick is an incredible manager with a good eye for talent. To bring him to San Siro, Pioli does not necessarily need to leave. With Zvonimir Boban gone, The German could occupy a more administrative role, he could handle the scouting and signings with Maldini while Pioli continues to improve the team by building on what worked last season.
Starting from scratch and gambling every year does not seem like a sustainable plan for a club like Milan. What the club needs is precision, stability and consistency in their project. There is a long way to go before the fans can recognise the Milan they grew up loving, but that goal will not be attained by replacing managers who seem to improve the team, just to start over again.
If the second half of the season proved anything, it is that time and consistency are key for improvement and Stefano Pioli deserves to continue what he has started.