For the first time, AC Milan fans and the media were given a briefing on exactly what Vincenzo Vergine wants to achieve with the youth sector following his recent arrival from Roma.
As was confirmed on the club website in September, Vergine has taken the role vacated by Angelo Carbone's departure as the Head of the Youth Sector. It is a role that he has held for 13 years at Fiorentina, from 1 July 2006 to 31 December 2019, and then for the last two years at Roma.
Federico Bernardeschi, Federico Chiesa and Dusan Vlahovic are just some of the names discovered and promoted by Vergine at Fiorentina, as well as Edoardo Bove and Nicola Zalewski who were discovered during his time at Roma.
Who is Vincenzo Vergine?
Vergine is 55 years old and is a professor with a degree in Sports Science and Sociology, with long experience in the world of youth football. He began his career in Lecce, under the guidance of Pantaleo Corvino, and then moved to Fiorentina, where he remained for over a decade.
Whilst with La Viola the youth sector won several trophies in various categories, including a Coppa Italia Primavera and an Primavera Supercoppa Italia, and launched players such as Bernardeschi, Chiesa and Sottil, while Vlahovic remains one of his prized discoveries.
In 2019 he moved to Roma, where he continued to achieve big results. In his time there the youth sector teams won six trophies, and his work helped to promote young players to the first team, such as Zalewski, Bove, Tahirovic, Afena-Gyan and Volpato.
Vergine's philosophy is based on the training of the players not just results, as he declared to La Gazzetta dello Sport: "We must give the players to the first team, that is the real objective.
"The result and the winning mentality are important, but training is fundamental. Having young players in the national team or in the first team is more important to us than winning matches."
The importance of study and the 'Corvino method'
On Tuesday, Milan released a long interview with Vergine which hopefully gives supporters some insight into what his methods are, his philosophies regarding youth football and what he aims to achieve at Milan.
He spoke about Pantaleo Corvino, a true legend among scouts and experts of youth football in Italy and someone who was the 'master' to him. Vergine inherited a working model Corvino, as well as an eye for talent.
"First of all I studied, I was an athletic trainer in Lega Pro and Serie B with one of the great masters of the sector, Pantaleo Corvino: with him I understood the importance of small details. Then I landed at Fiorentina, where I learned athlete management on and off the pitch."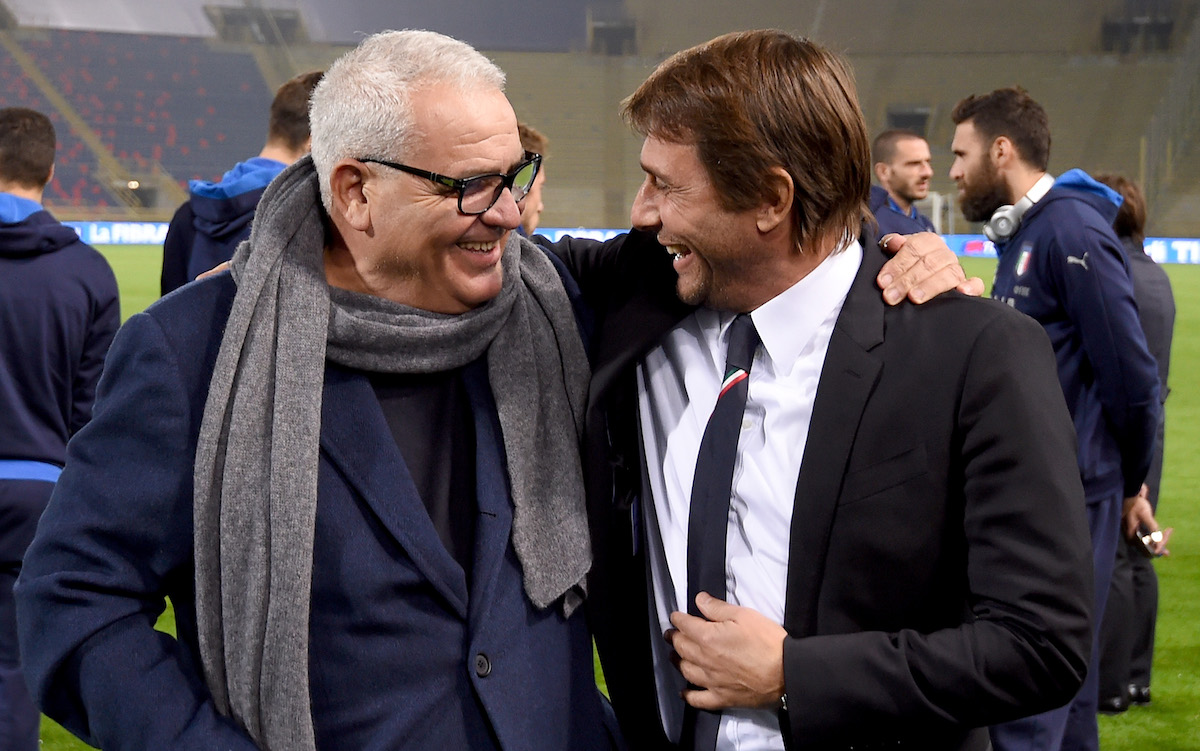 Previous work and a project fit
As mentioned above, part of the reason that Milan were so keen to poach Vergine from Roma is because of his impressive body of work. During his time in the capital he got used to working under American ownership, something he will encounter at his new club.
"After my experience as a manager in Florence I went to Roma, and the American owners had the aim of enhancing the player starting from the basics," he said.
"My model was forcefully interrupted by Milan, who came to tear me away and brought me here to recreate the right conditions to make my skills available. We must become protagonists in our country and also on an international level."
Vergine's methods and aims seem to marry perfectly with the project Milan are embarking on under RedBird Capital, one aimed around the procurement and enhancement of young talent.
The days of the Rossoneri being able to shell out world-record fees for players are very much gone for the foreseeable future so there is an emphasis on working smarter from the bottom upwards, something that starts with the youth sector.
What is important to Vergine is not so much achieving wins and trophies, but establishing a pathway to the first team, a conveyor belt of sorts that allows these young talents to prosper and make a seamless transition to the ultimate end goal.
"The real results of the youth sector are the players who go to the first team and become economic and technical value. Obviously what you achieve on the pitch is an important tool for developing a winning attitude," he added.
"The result is an end in itself, it serves no purpose, but in the broader context it is decisive: Milan can only play to win, the mentality is the dominion of the game and the desire to grow to overcome any opponent. This is how the model to be presented is created."
The sense of belonging
Milan have one of the most historic youth academies in world football with graduates such as Franco Baresi, Paolo Maldini, Alessandro Costacurta and Demetrio Albertini all hoisting the European Cup above their heads at various points.
In more recent times the likes of Ignazio Abate and current captain Davide Calabria have followed the path to the first team, but it must also be highlighted that there has been a drive to recruit players from abroad.
Pierre Kalulu was signed from Lyon's youth team, while the additions of Emil Roback, Marko Lazetic, Hugo Cuenca, Dariusz Stalmach, Milos Kerkez, Jan-Carlo Simic and Alexander Simmelhack among others show investment in foreign talents is also a priority.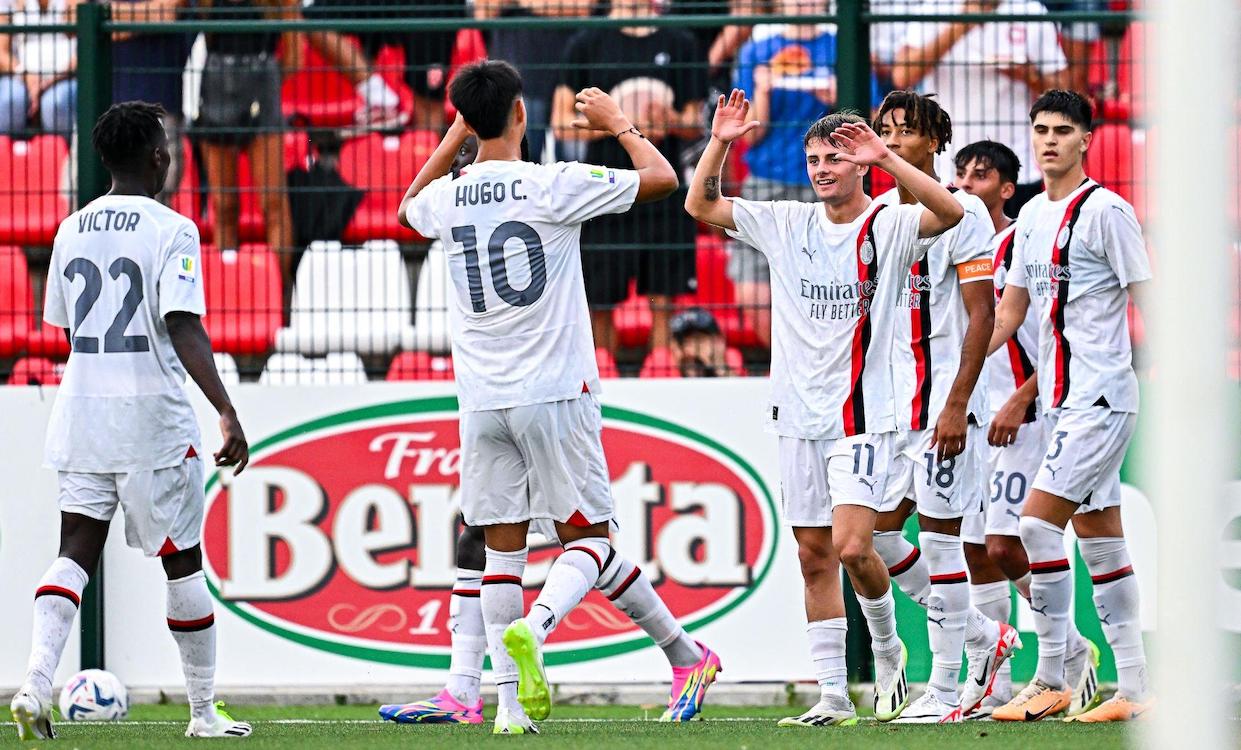 The notion of building a team around players who came through the academy and are fans of the club seems more distant than ever given the direction of modern football, yet it is important that those who pull on the red and black shirt at any level know what they are representing.
"The sense of belonging is very important, it helps you make the shirt feel sewn on you. If we recruit players who are already Milan fans we have an advantage, but it doesn't always happen," Vergine said.
"The task is to quickly insert them into that context, so that the player breathes Rossoneri and understands the values ​​of Milan."
Good feelings, but things to change
Perhaps the most interesting points from Vergine's interview where the times where he hinted (and sometimes made obvious) at things that he wishes to change, starting with more investment in the staff who work at Milanello and at the PUMA House of Football on a daily basis.
"A big club must constantly invest in staff training. Kids are our raw material, the people who work must be trained by the company to be up to par. Giorgio Furlani is very sensitive to these issues, he wants Milan to be the absolute leader. I also spoke with Moncada and D'Ottavio, the vision is univocal: the feeling is important."
Moreover, Vergine suggested that Milan should utilise data more. It is not something he sees becoming the absolute decisive instrument, though his words resonate almost like an echo compared to what Cardinale said in recent months.
The Rossoneri owner has in fact repeatedly underlined the importance of data analysis, as they are used in American sport, in order to calibrate the right investments in the technical-sporting field.
"It's scientific: today we have tools and parameters to reduce the variables that influence the player's training. You don't have to be a scientist, football is not a science, but it must use them all to make the player better."
The new Head of the Youth Sector also stated his belief that the players in Milan's academy – and it seemed addressed towards Italian football in general – are training at facilities that are not up to par compared to those around Europe, and they are in fact not training enough.
The Italian model is considered outdated by many, especially when compared to those of Germany and Spain where the youth sector has a training program almost identical to that of the first teams so the leap to the senior side is not so daunting.
In the Premier League there are also academies that cost millions to have multiple pitches, the latest technologies and the best staff.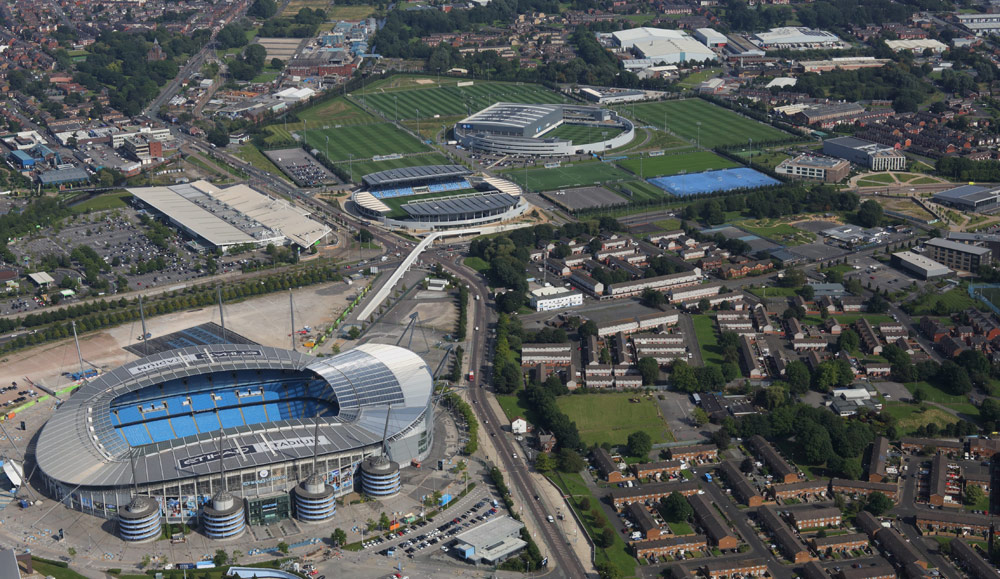 "We are on the front line with the Milanello sports centre for the Primavera. The other teams train at Vismara, which needs a restyling to renew itself and adapt to the Milan model: by the end of the season we will also have completed this work.
"We don't train enough. There is little physical activity on a general level, when we recruit footballers we bring them to a regime in which we train a little, but we can't do more.
"We need to train more and better, we have started a dedicated program, I thank my collaborators because they listened to my ideas. In the next interview I hope to be able to say that I made it."
Vergine's appointment is one that should excite fans. He is one of the few forward-thinking, visionary minds in Italian football and he has a back catalogue of positive influence as well as a burning desire to bring about positive change. Now, we let Vincenzo work, as he is so eager to do.
"Working here is a dream, being on par with Milan is a dream: we must make sure that our kids are aware that being part of Milan is a privilege."