AC Milan are one of the noblest clubs in the world, with a tradition that very few can beat or even match. And despite the subpar sporting results in the last ten years, the Rossoneri have done a great job of keeping up their brand. 
According to a big study by YouGov, as cited by Calcio E Finanza, Milan are regarded as the best Italian brand in both China and United States. In fact, they are in eight and third place respectively, ahead of both Juventus and Inter.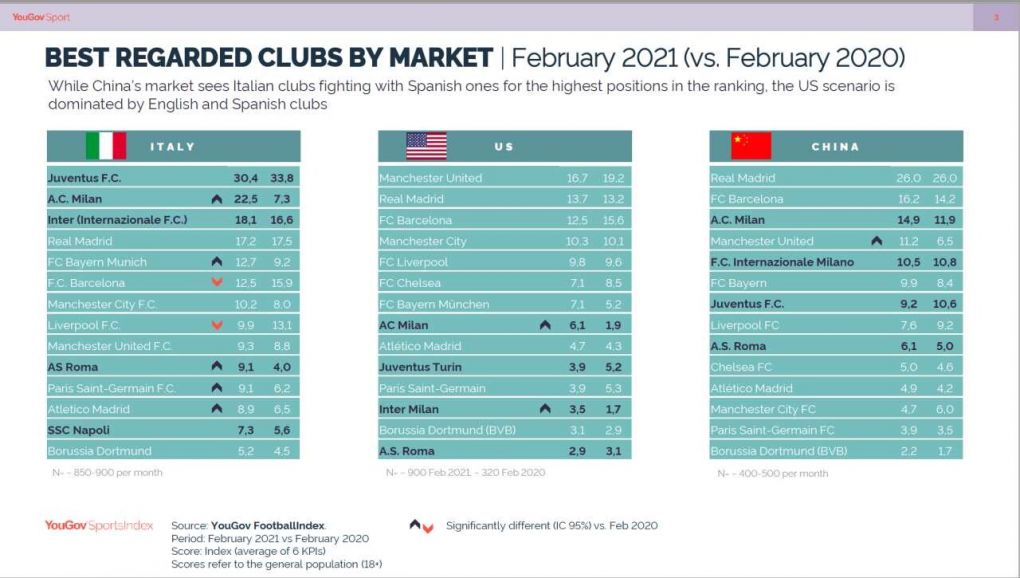 The study uses six components based on public opinion: impression on players and coaches, perception of management, fan culture, tradition, quality of the game and club success. Clearly, Milan have done well in all six of these to be ranked so high up.
They have also seen an increase since the study was last carried out, in February 2020, which indicates that the club management is indeed doing something right. In addition, of course, the team has had great success on the pitch in the last year.
READ MORE: Gabbia opens up about tough injury but assures he 'felt good' vs. Napoli